travel
Phone browsers: swipe left/right for more photos
PC browsers: drag mouse left/right or use arrow buttons
Sedona, Grand Canyon, and Zion, Dec. 2022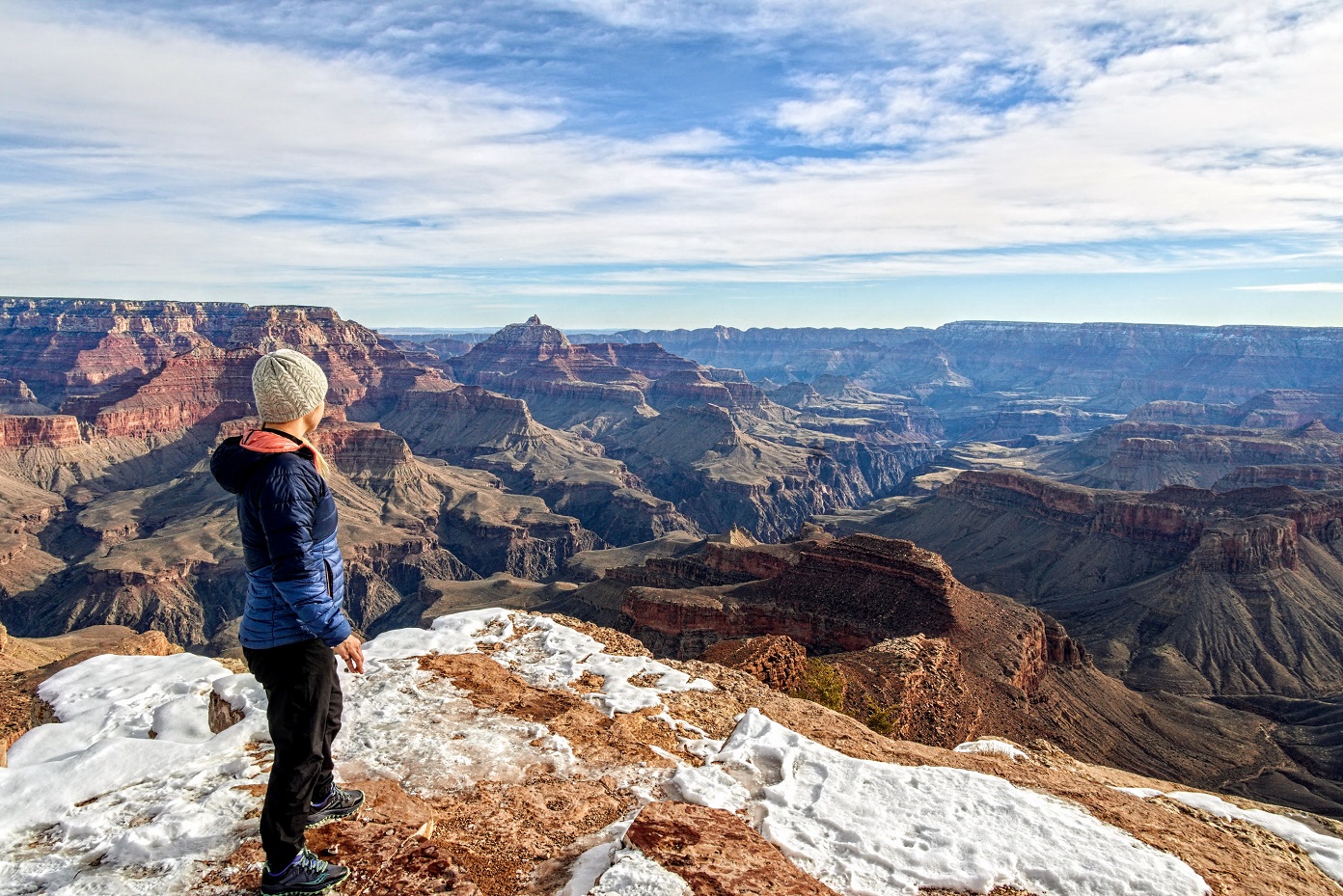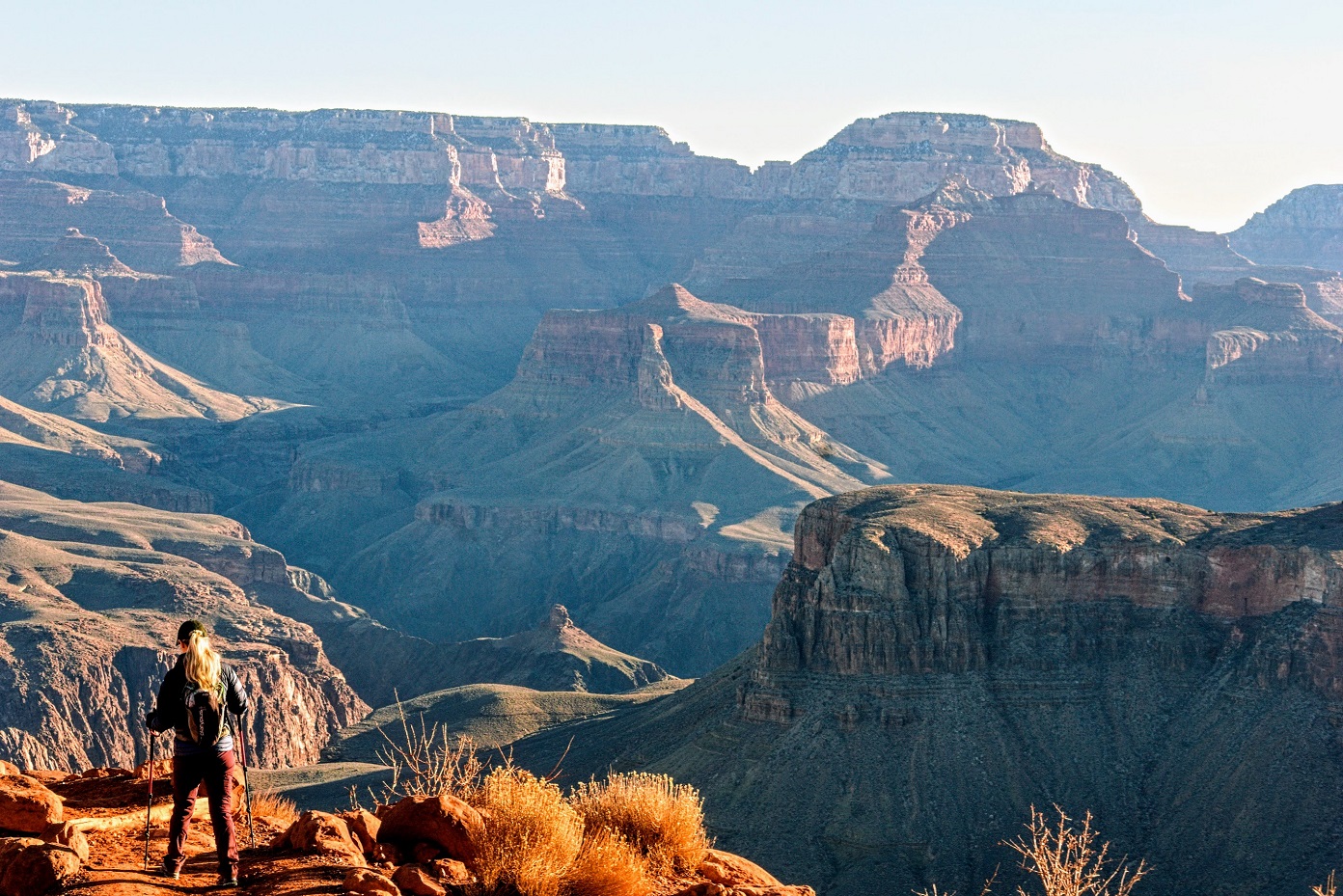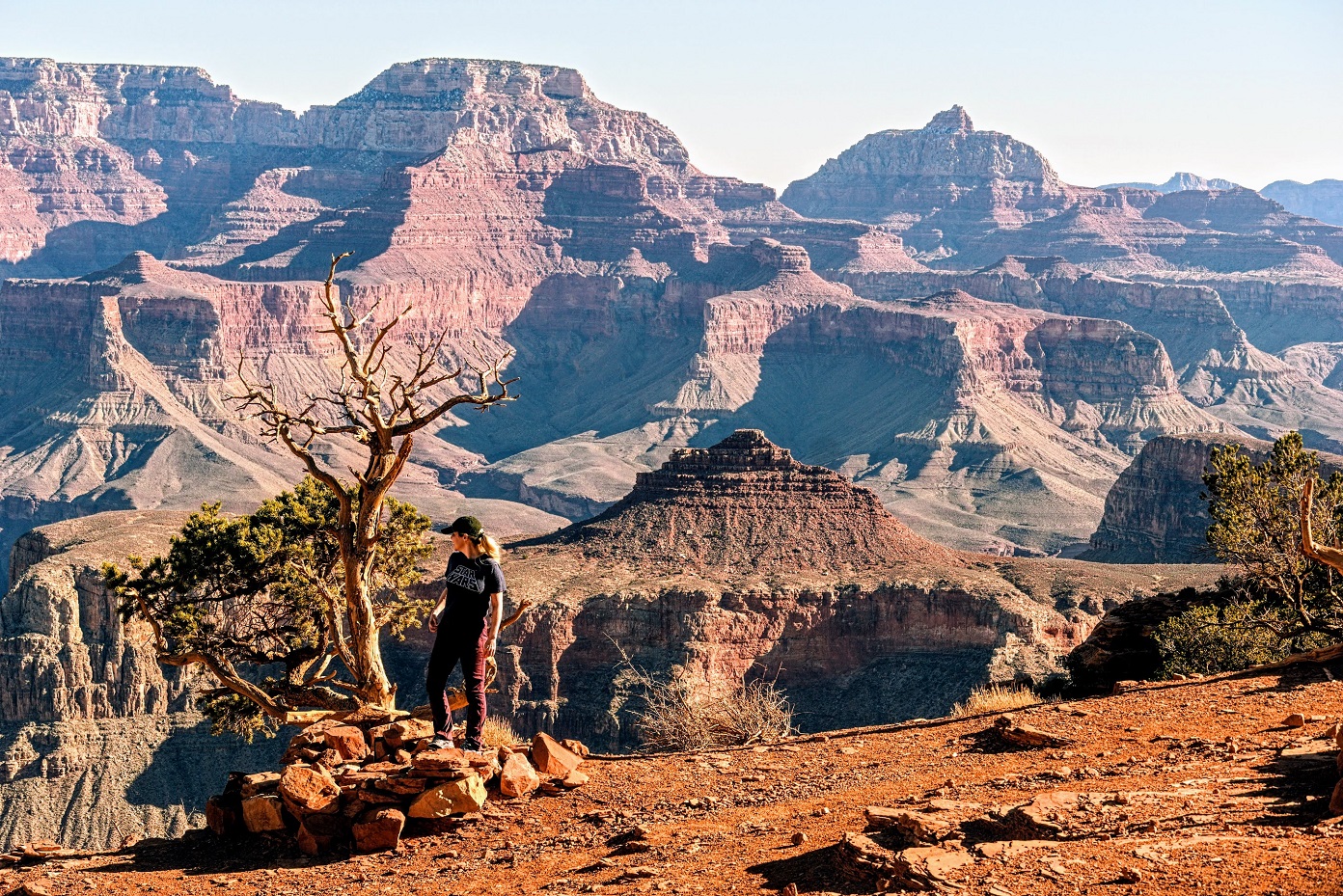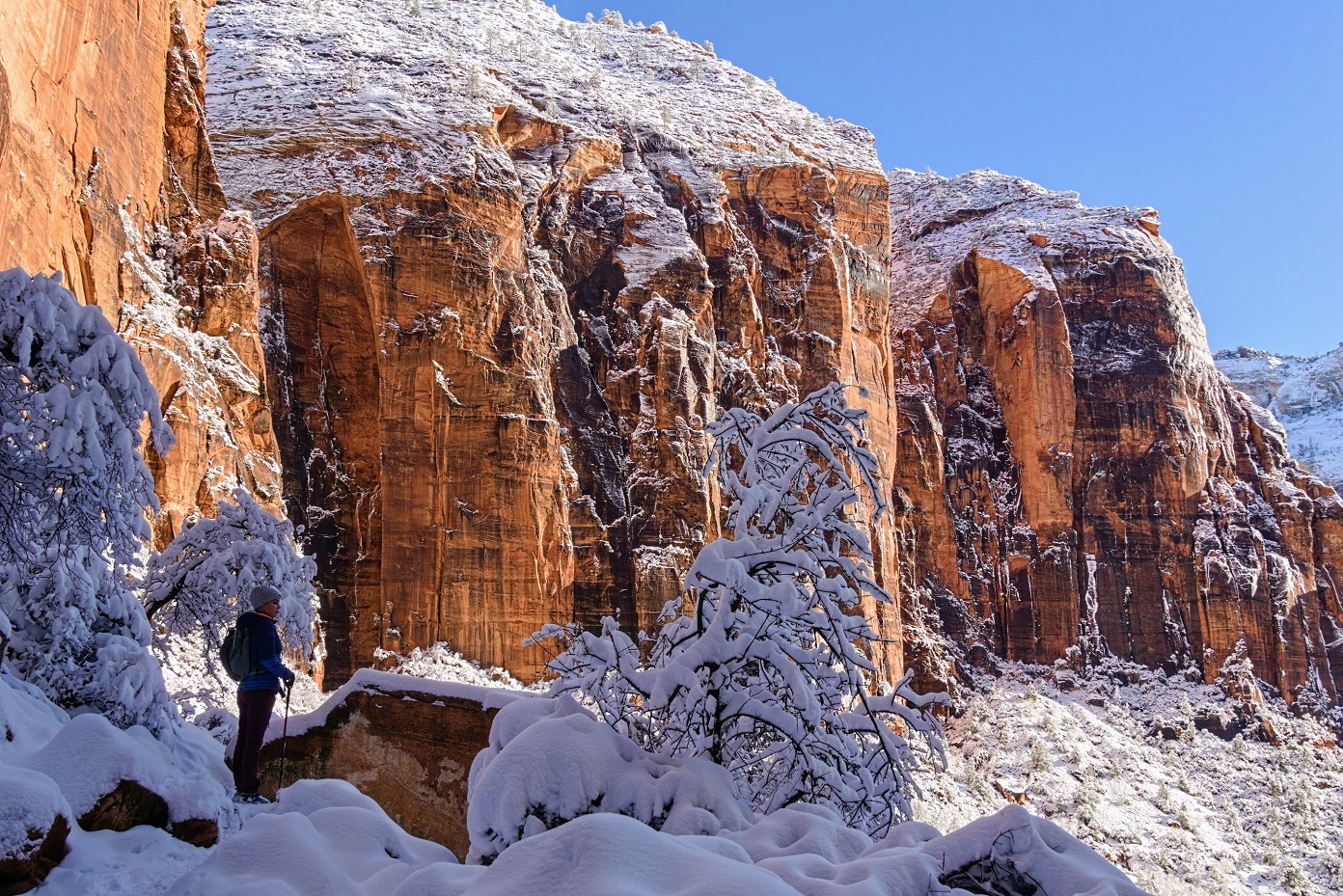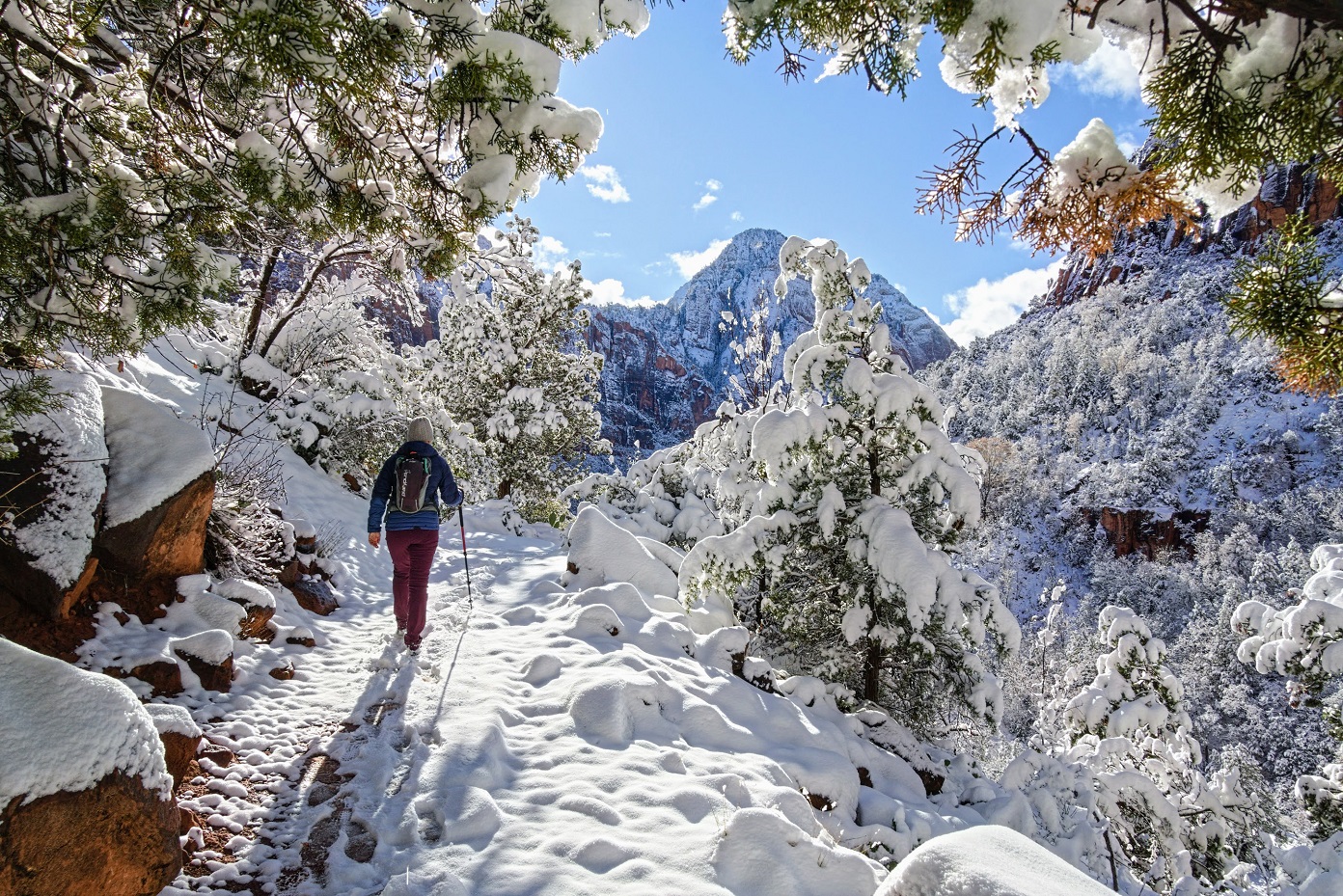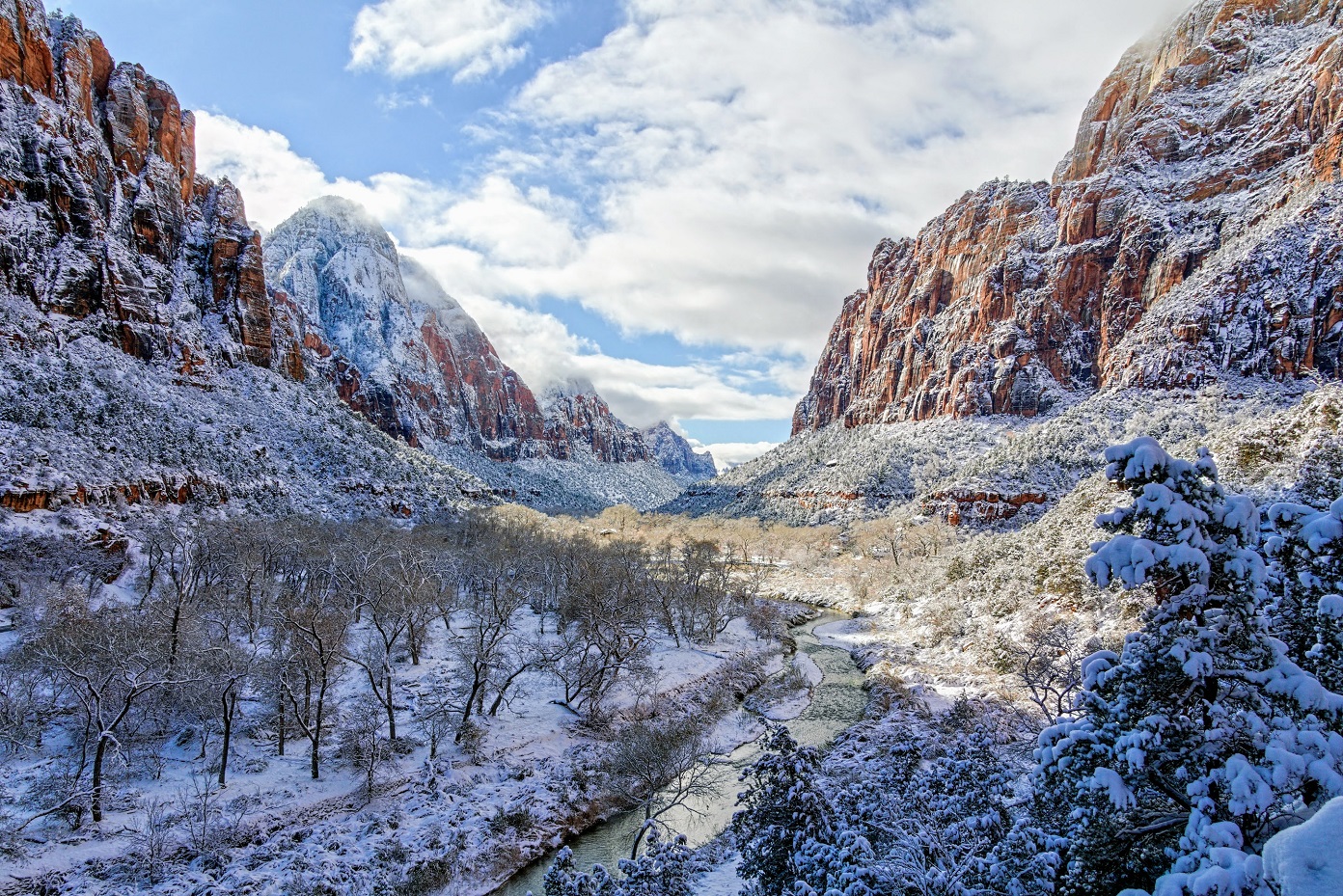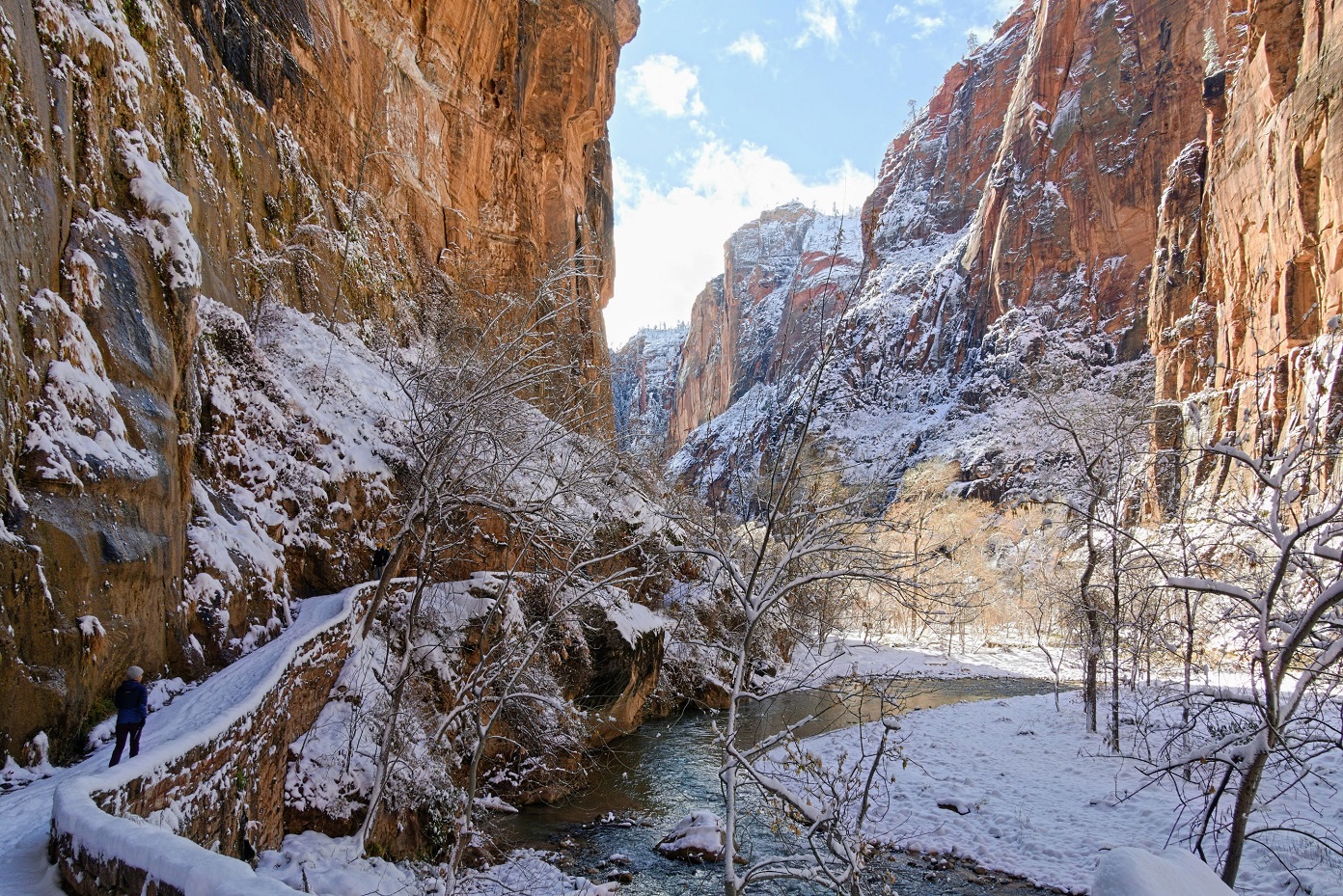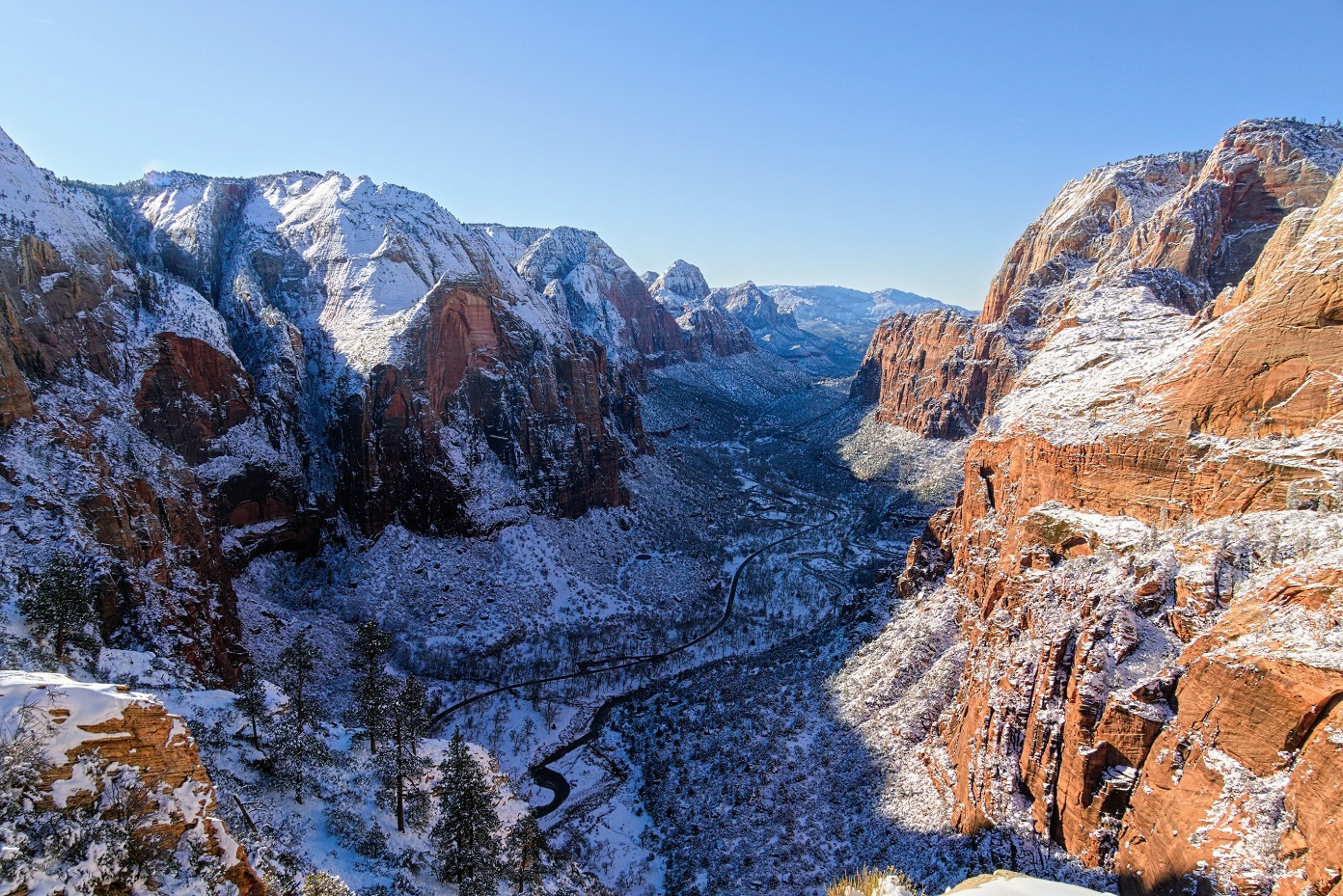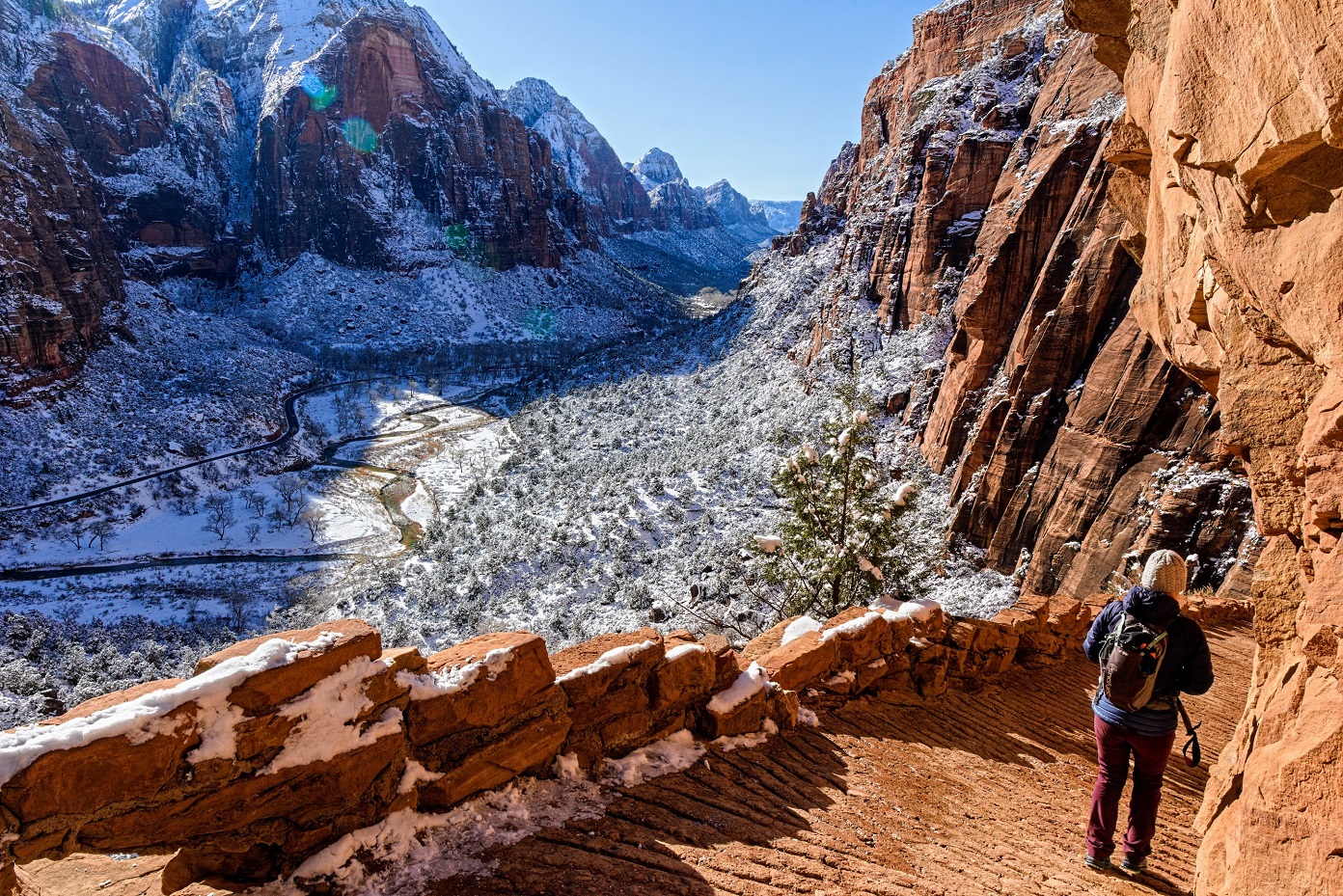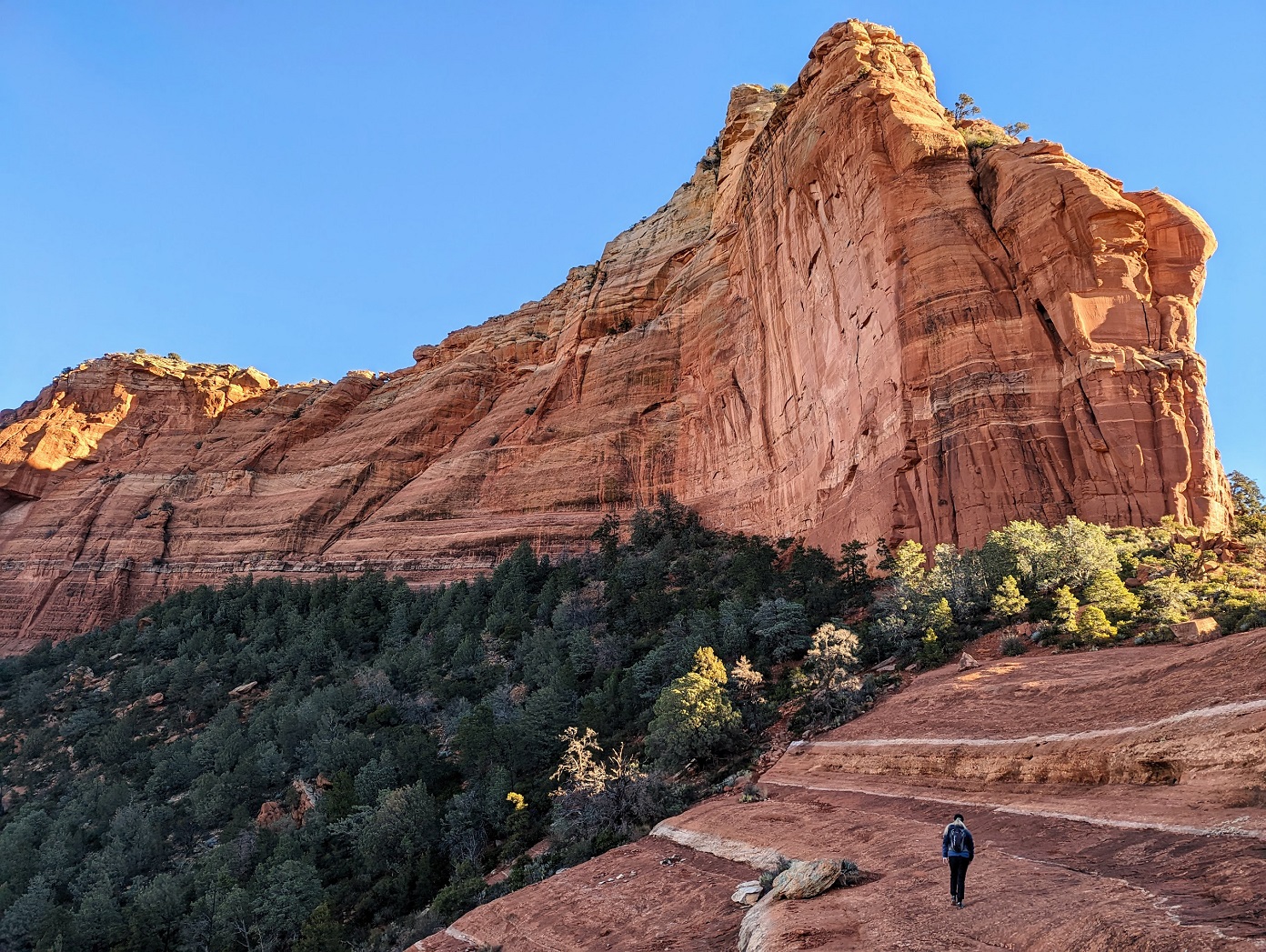 Google Photos album
It's been a very long time since I updated this page! After a long while without any good travel photo opportunities, my wife (yes, we are married now!) and I spent two weeks hiking in the American Southwest before visiting my family in California. We hit Sedona AZ, as well as Grand Canyon and Zion National Parks. The highlight was definitely Zion, which we hit right after a snowstorm. The infamous Angel's Landing hike was awesome; our crampons, which I packed just on the off chance they'd be useful, were absolutely critical.
Canadian Rockies, Aug. 2020 - Sep. 2020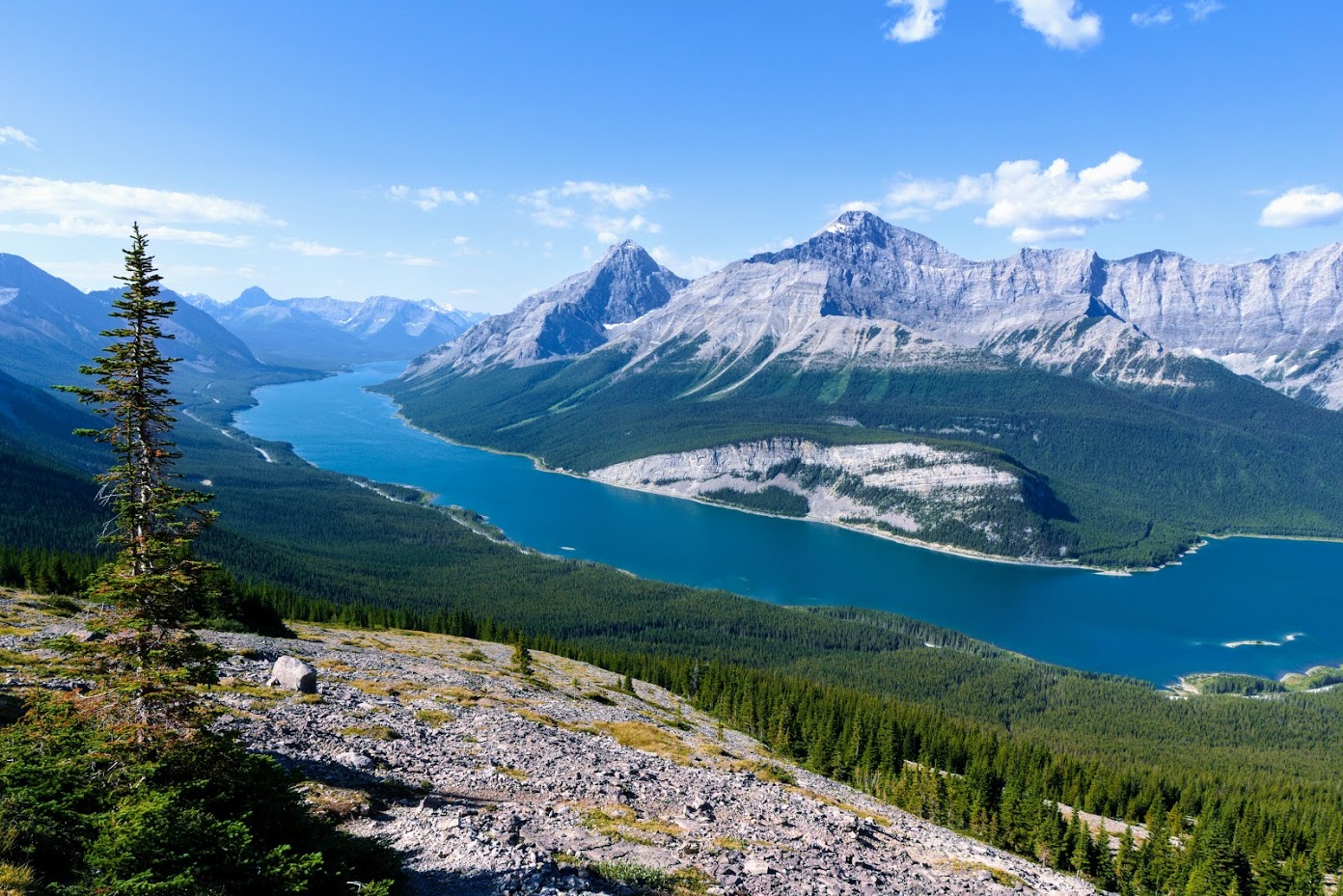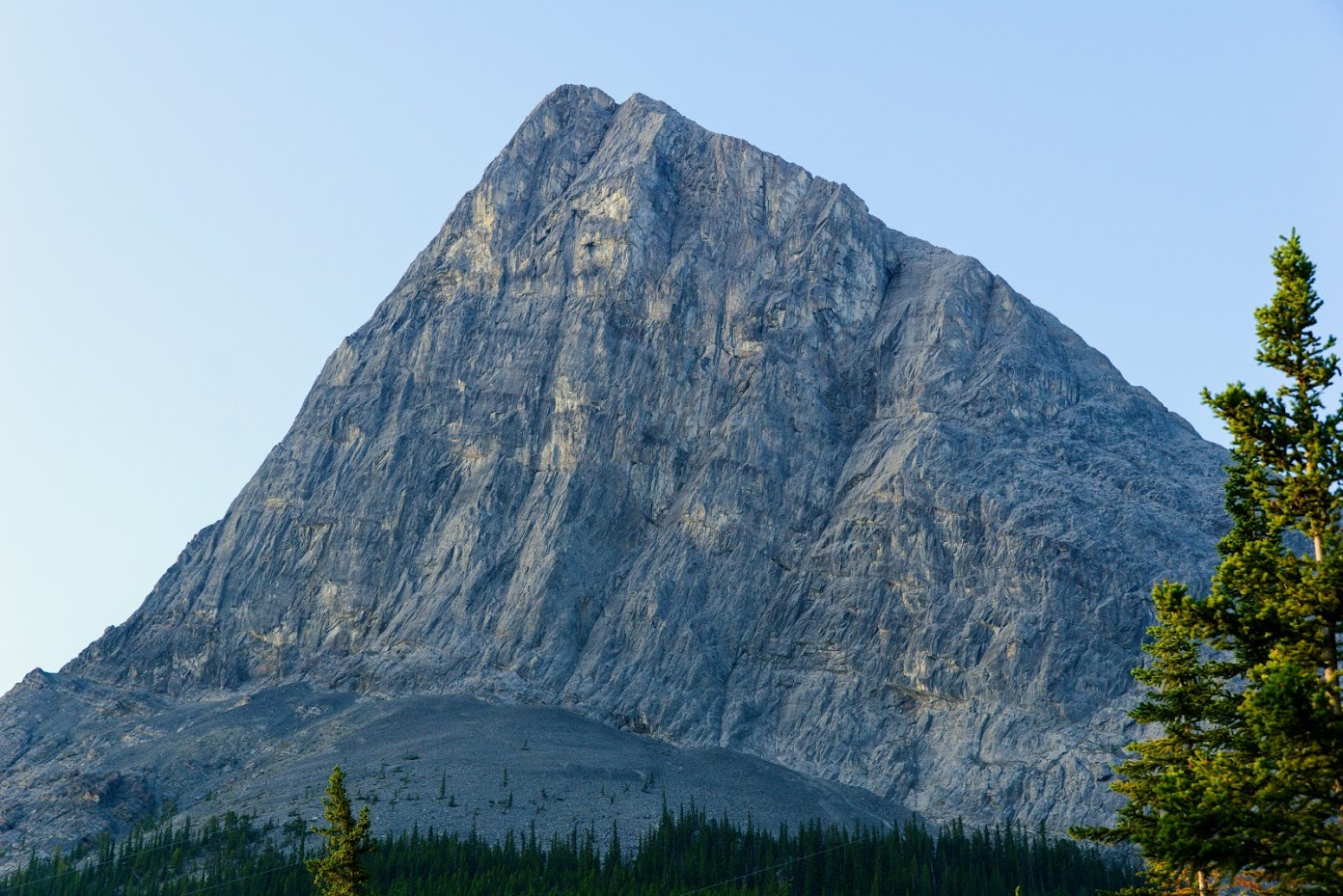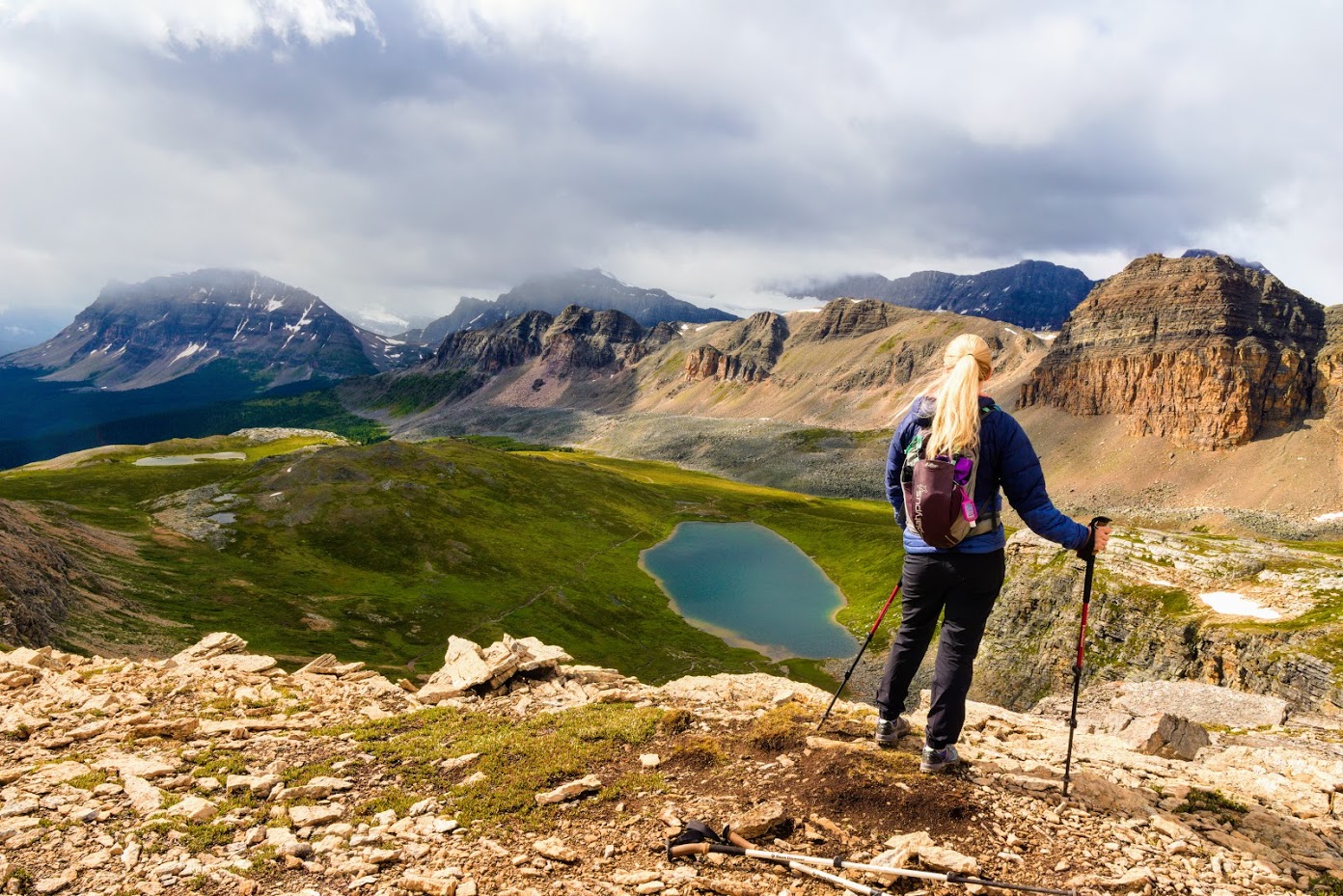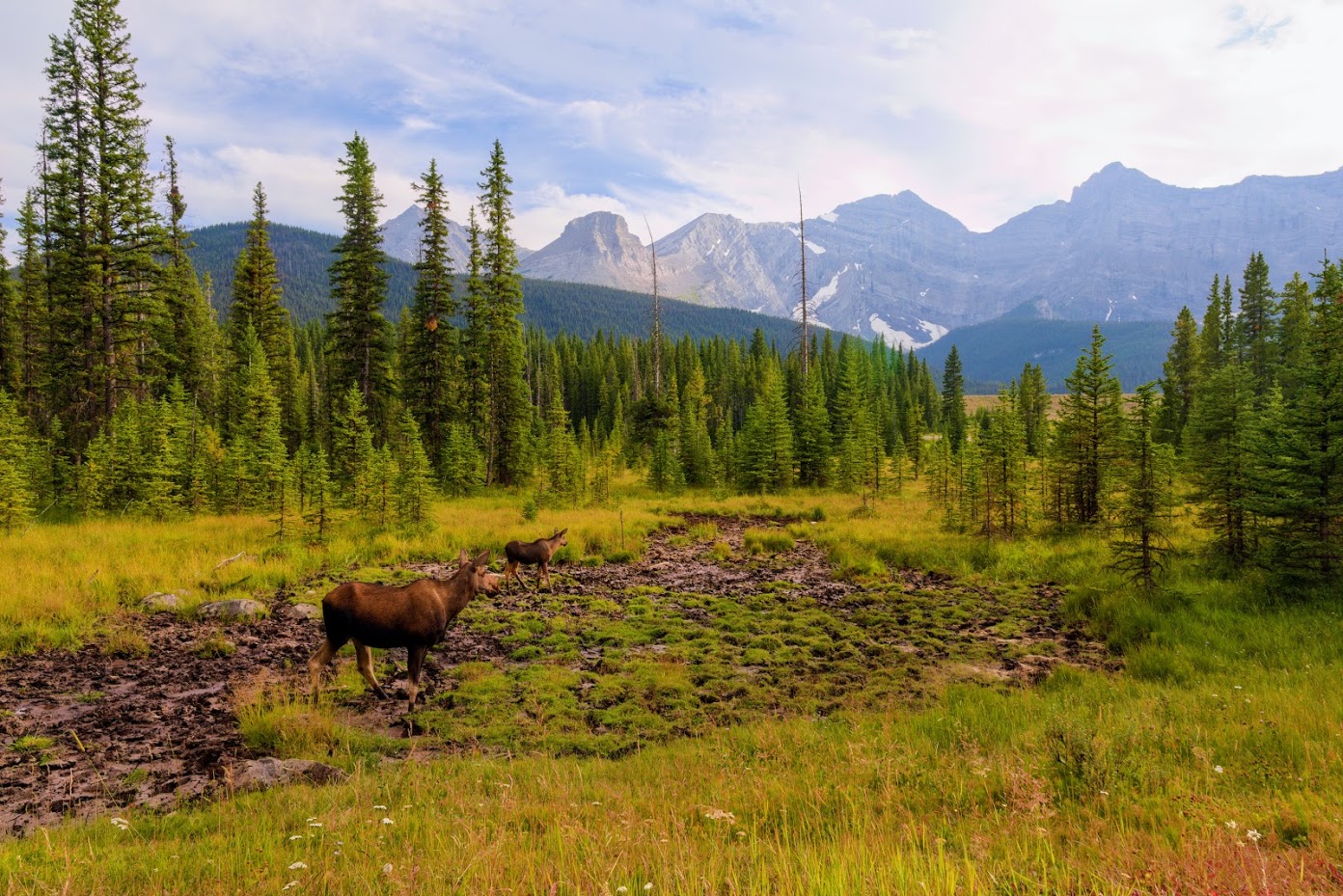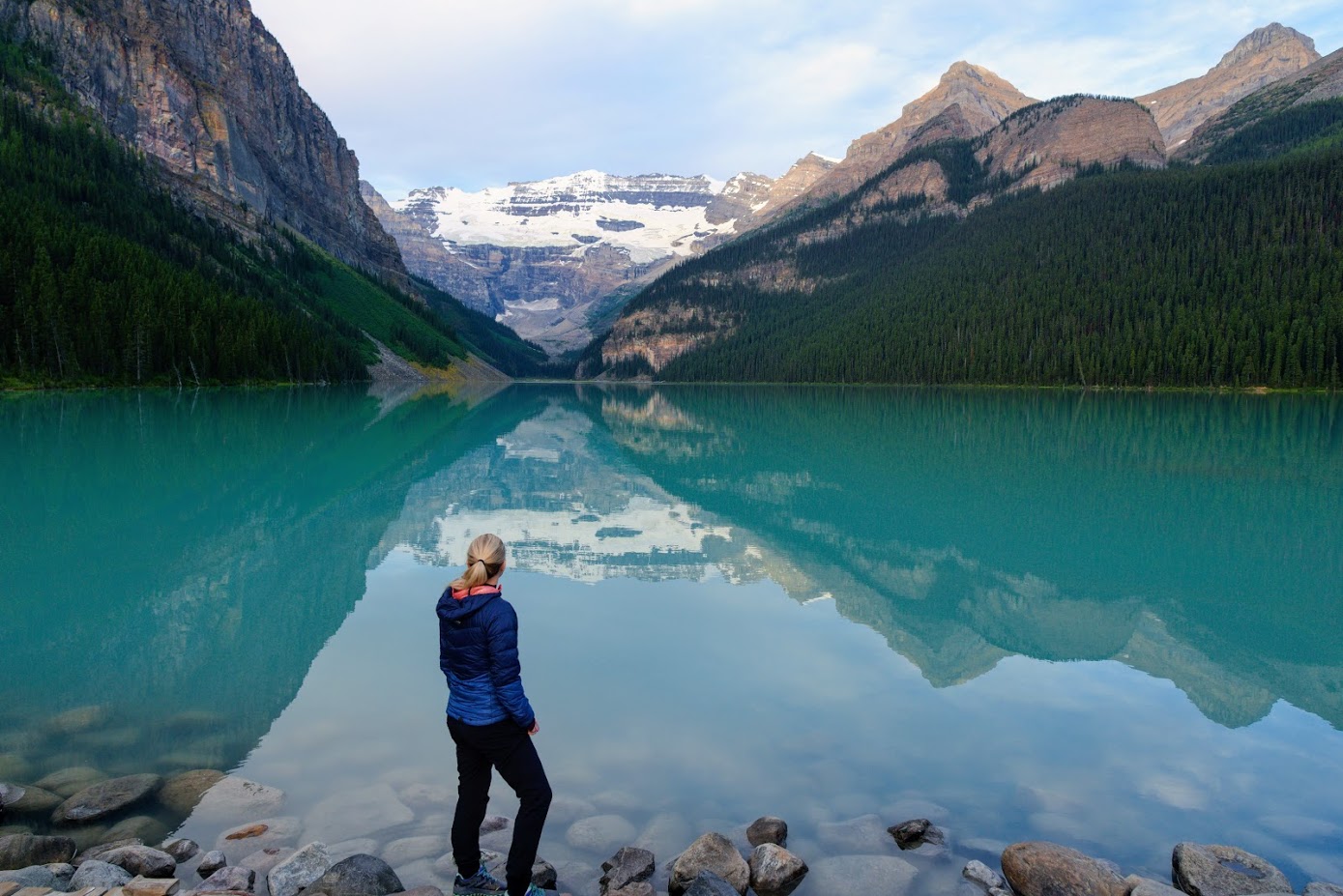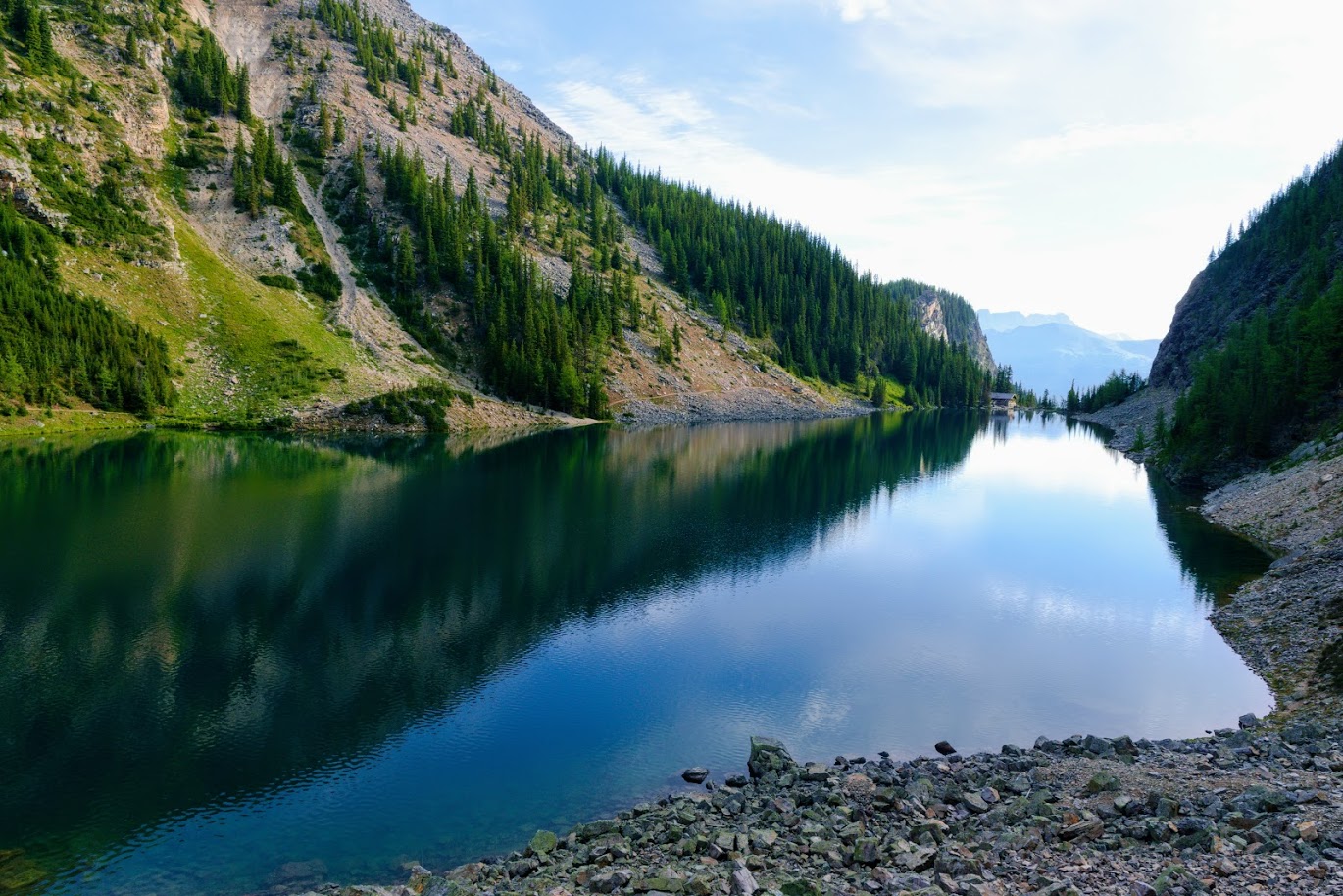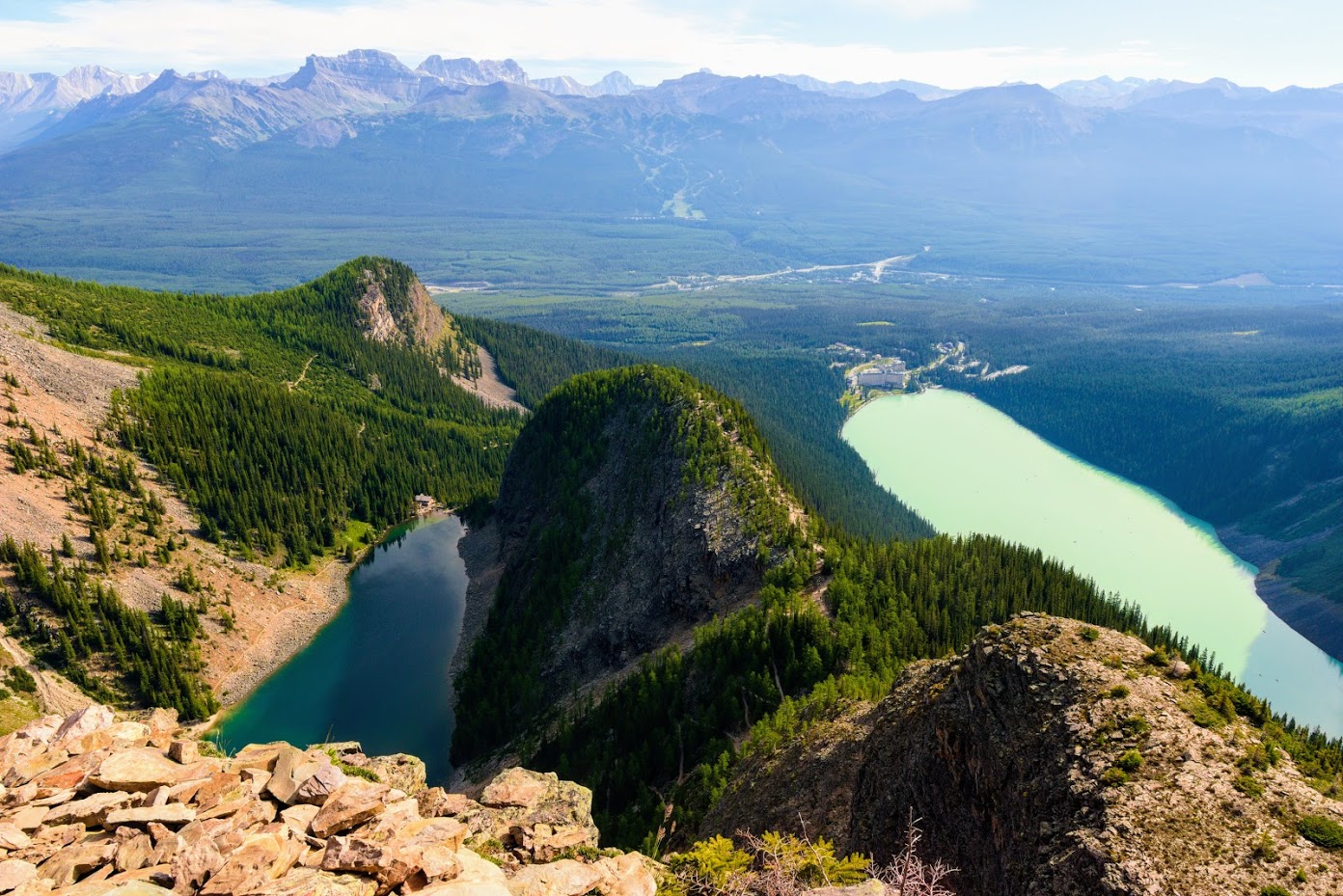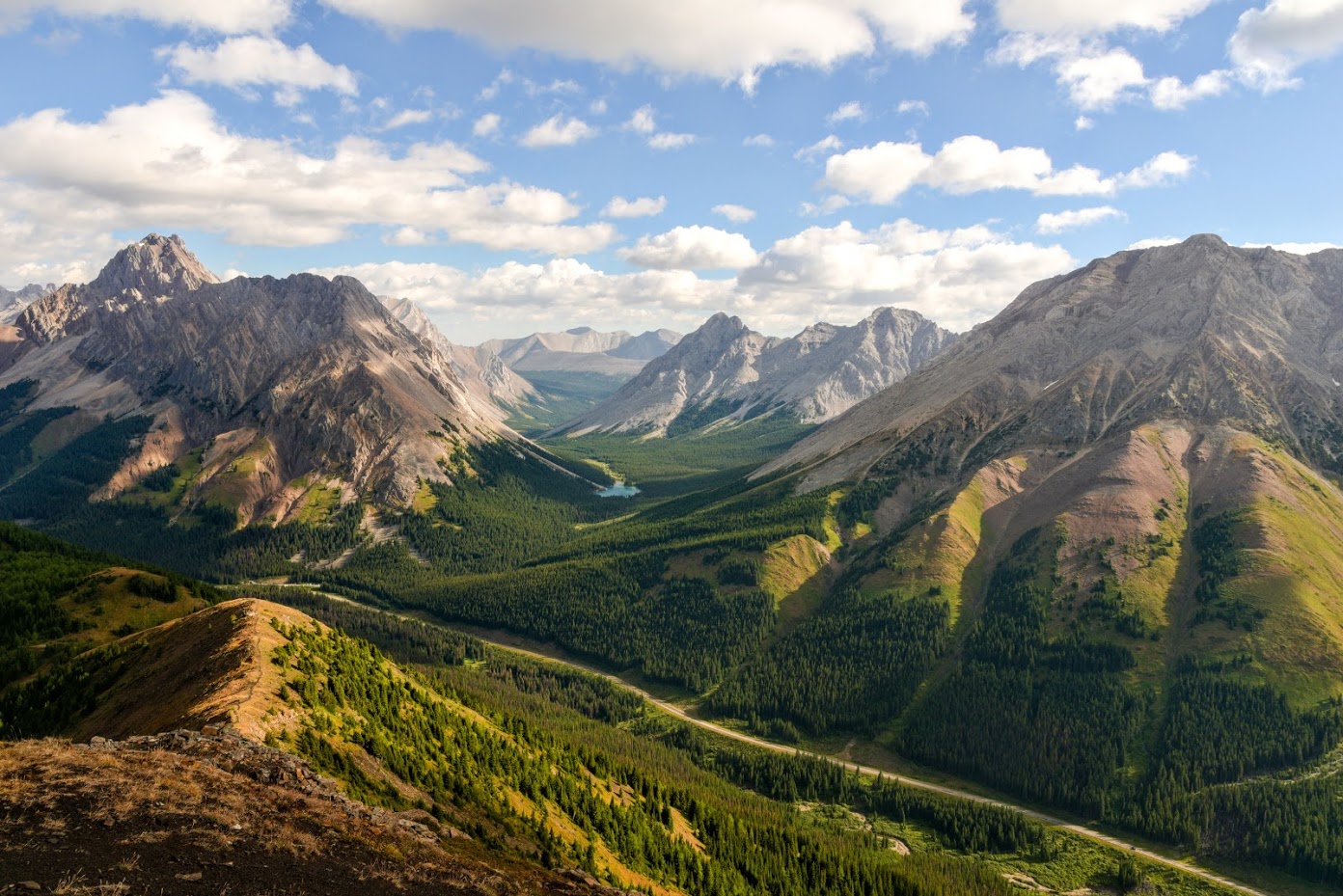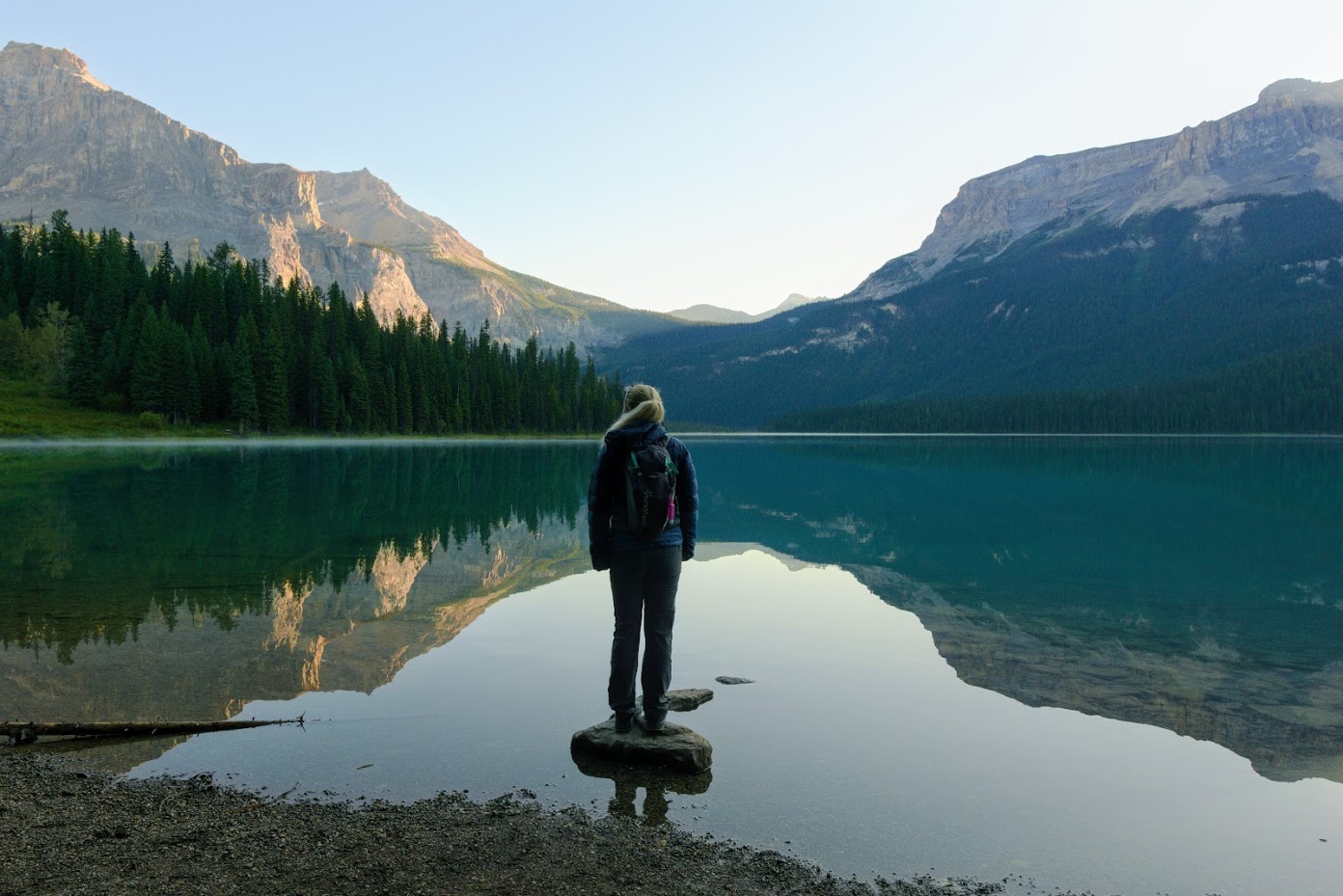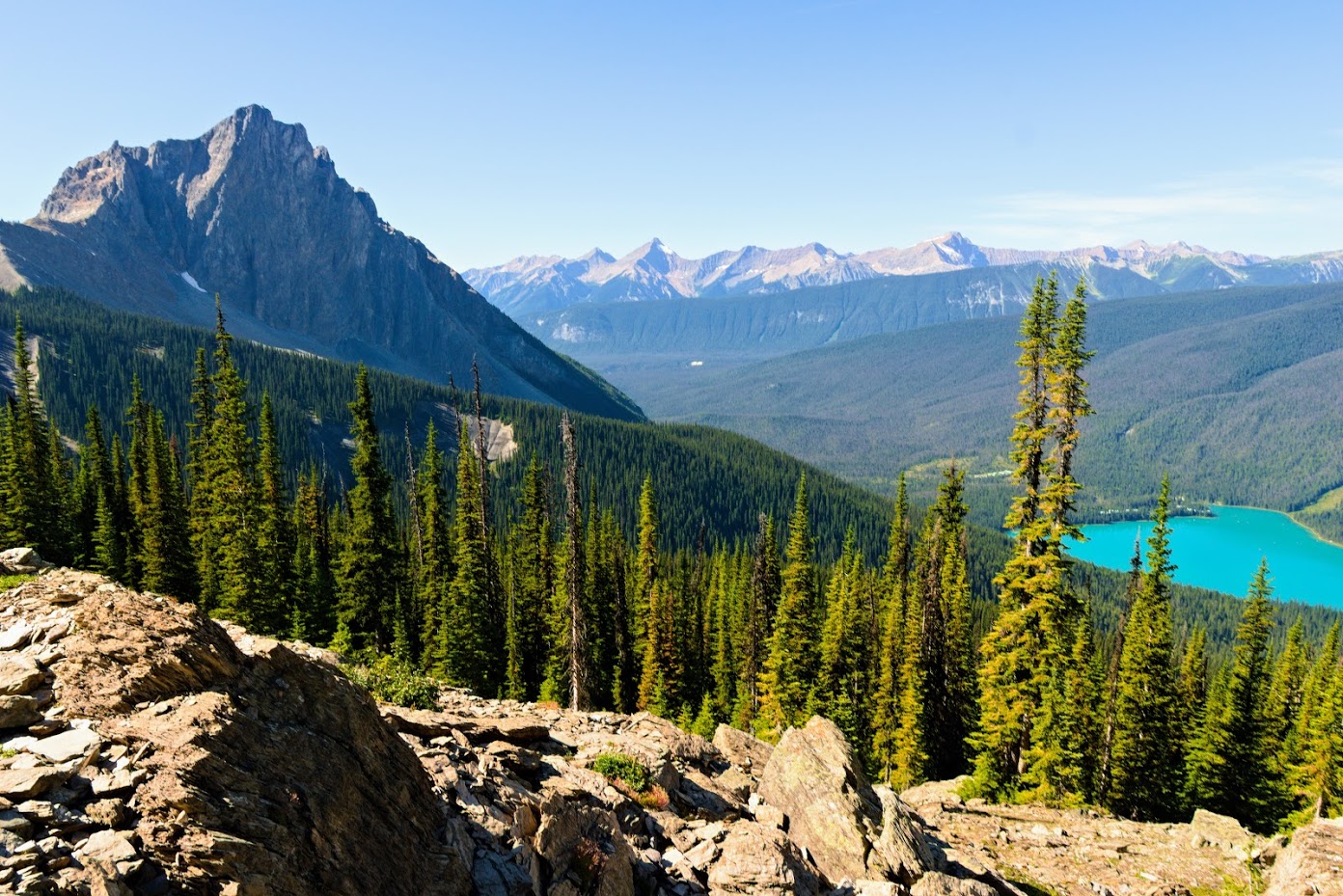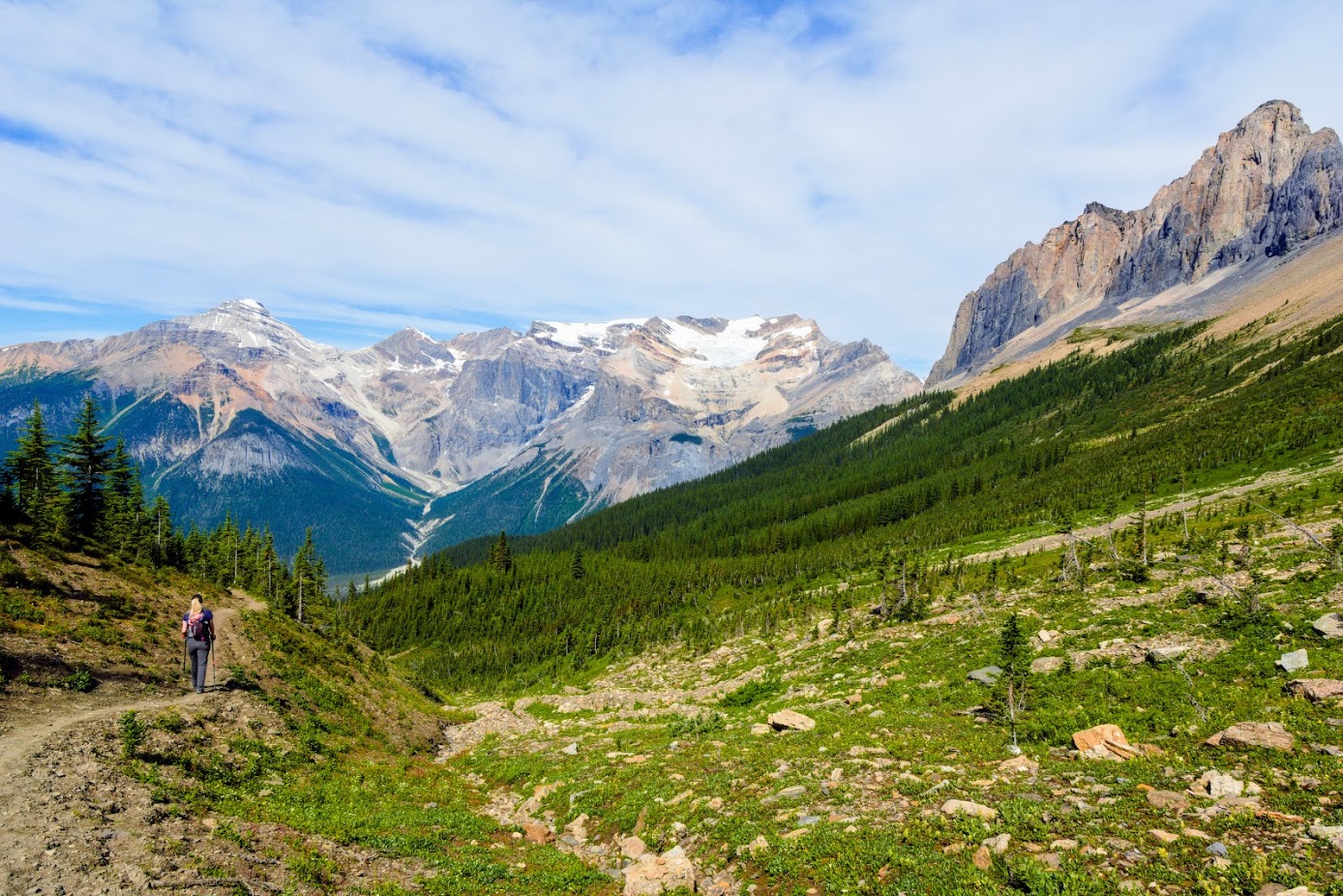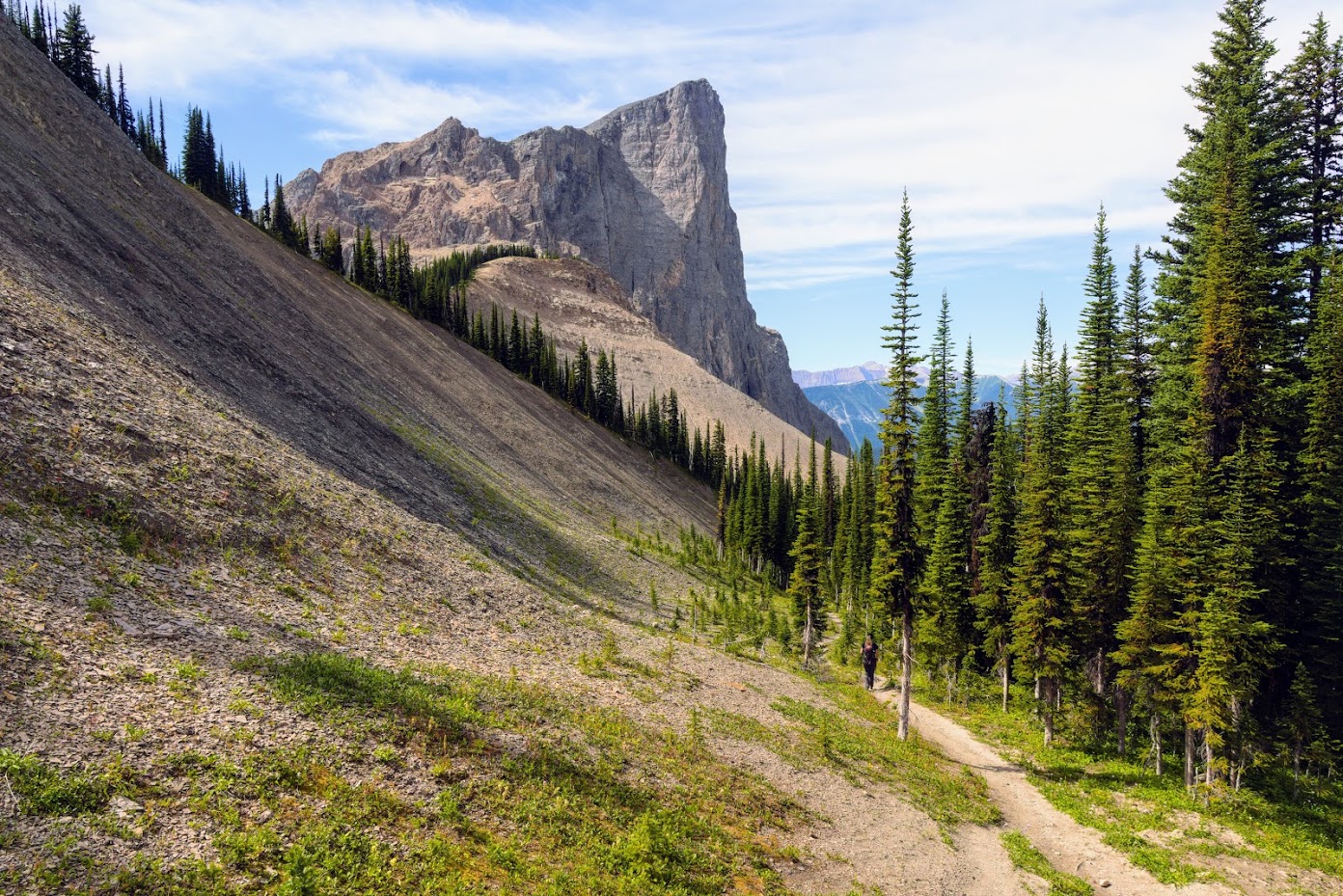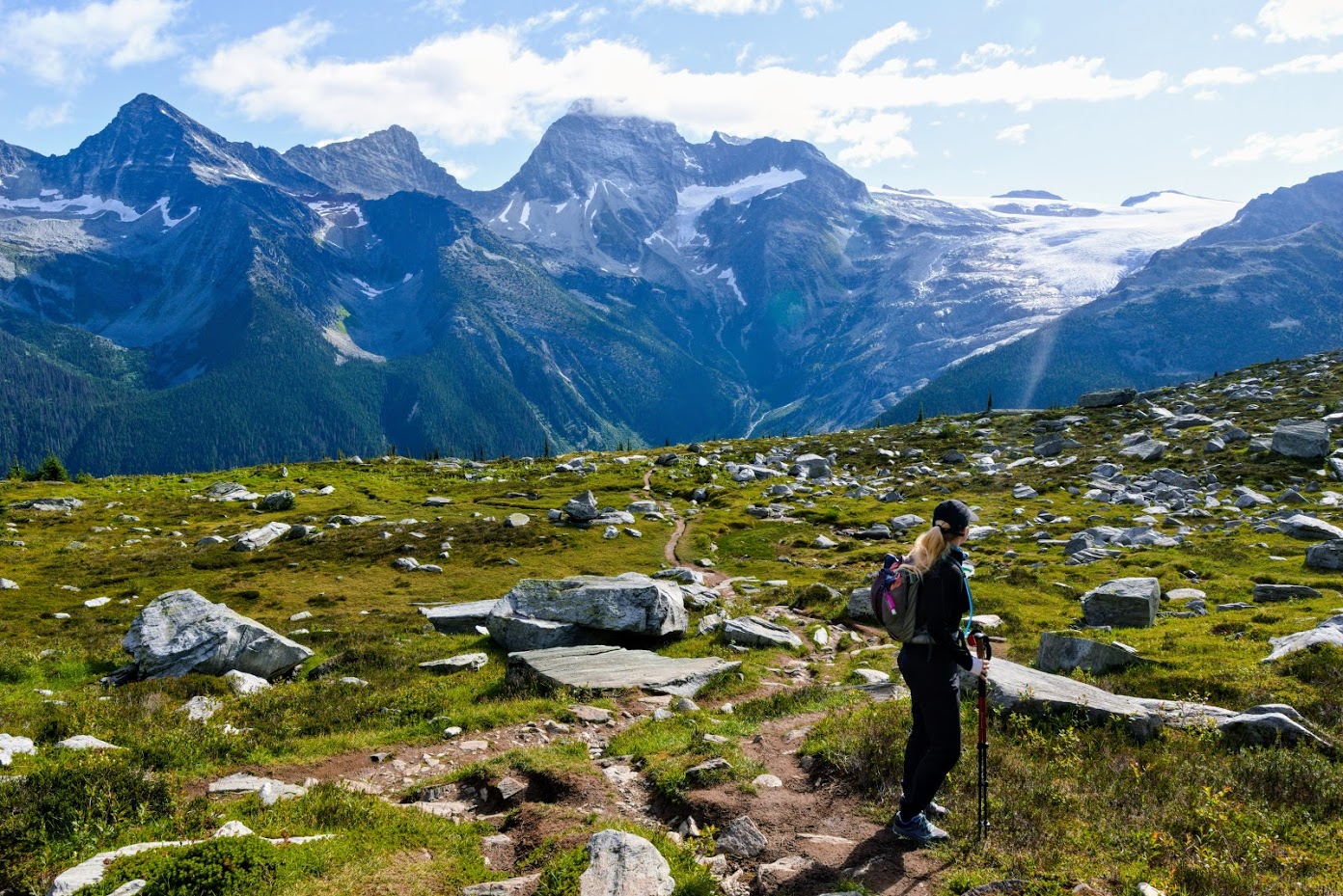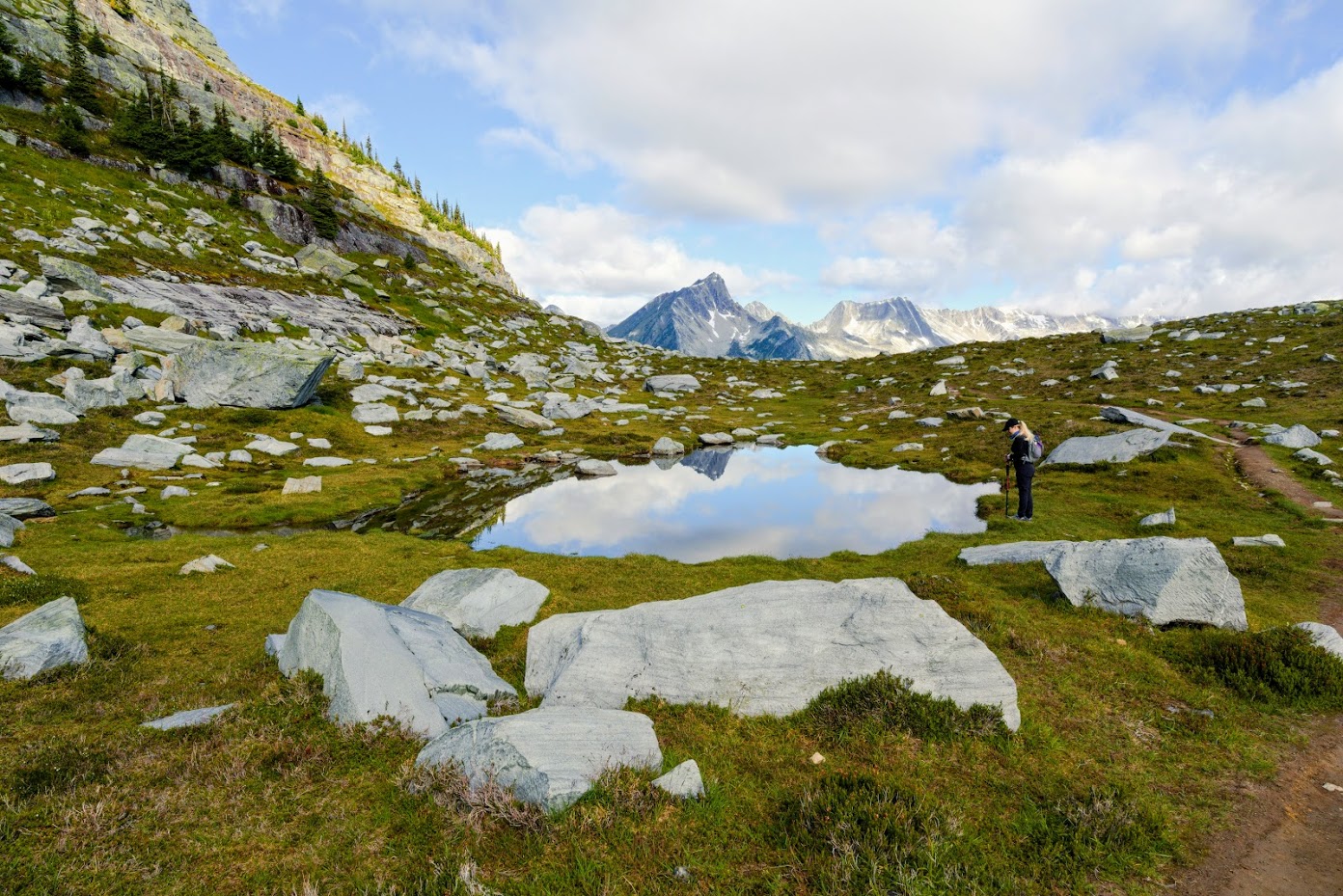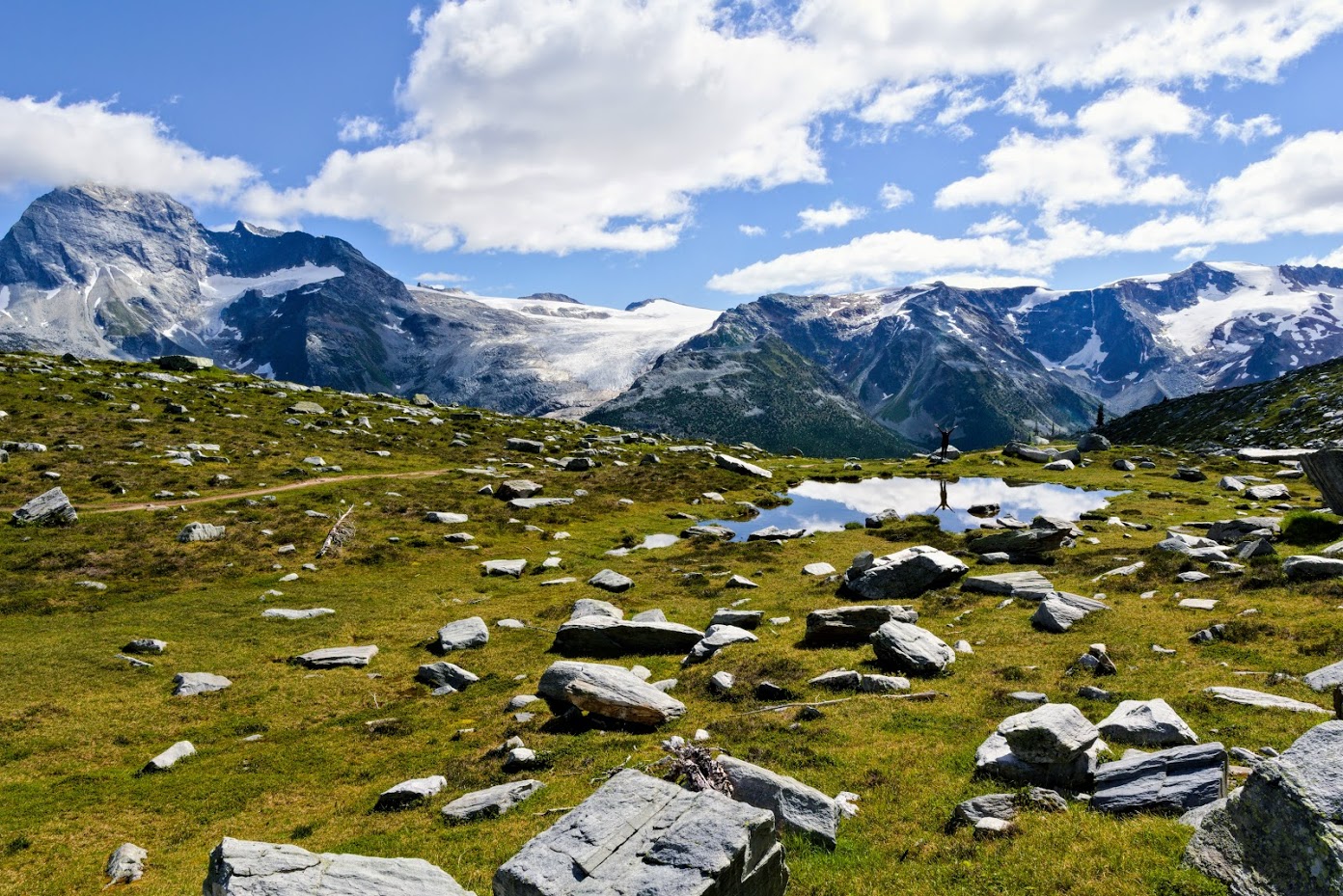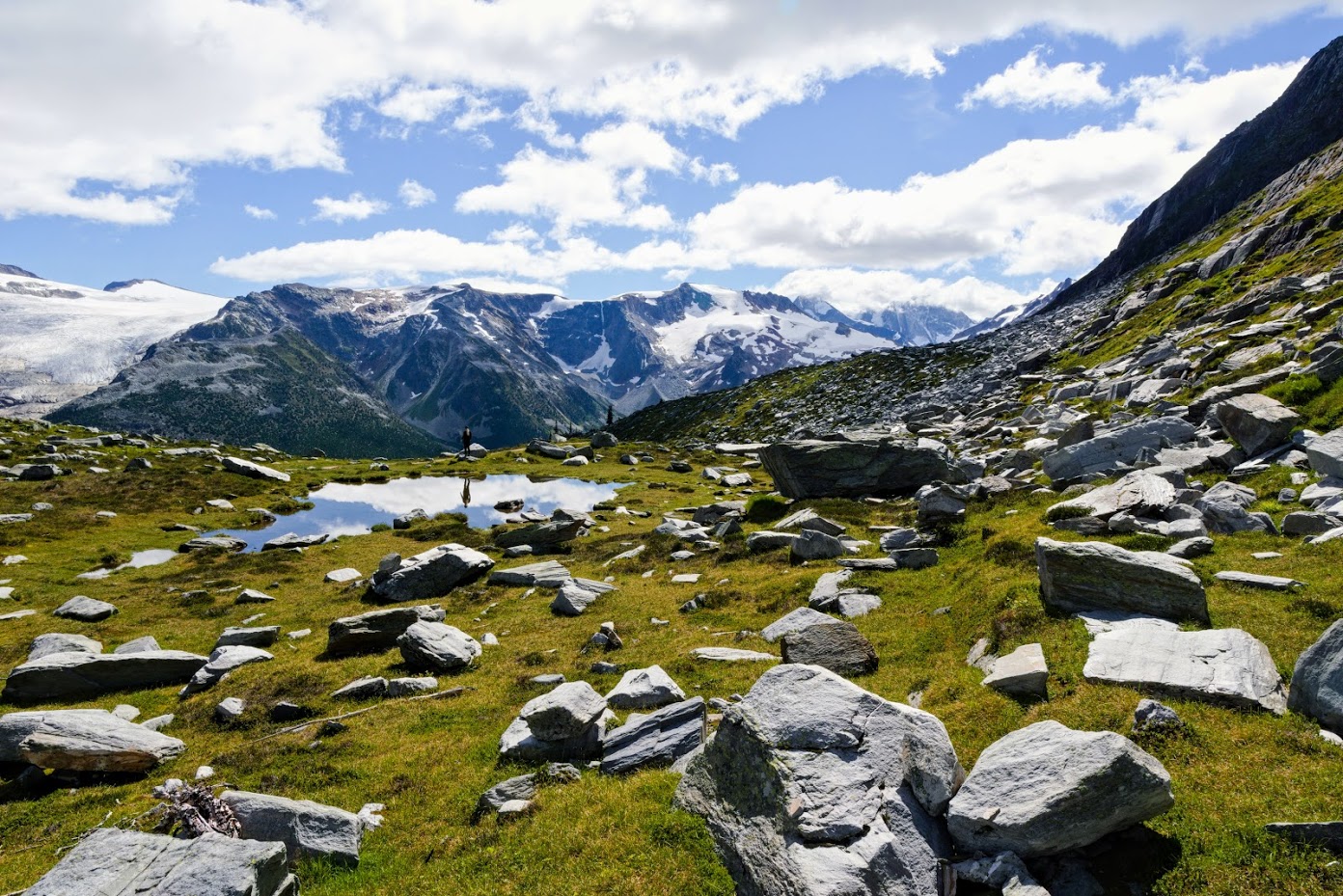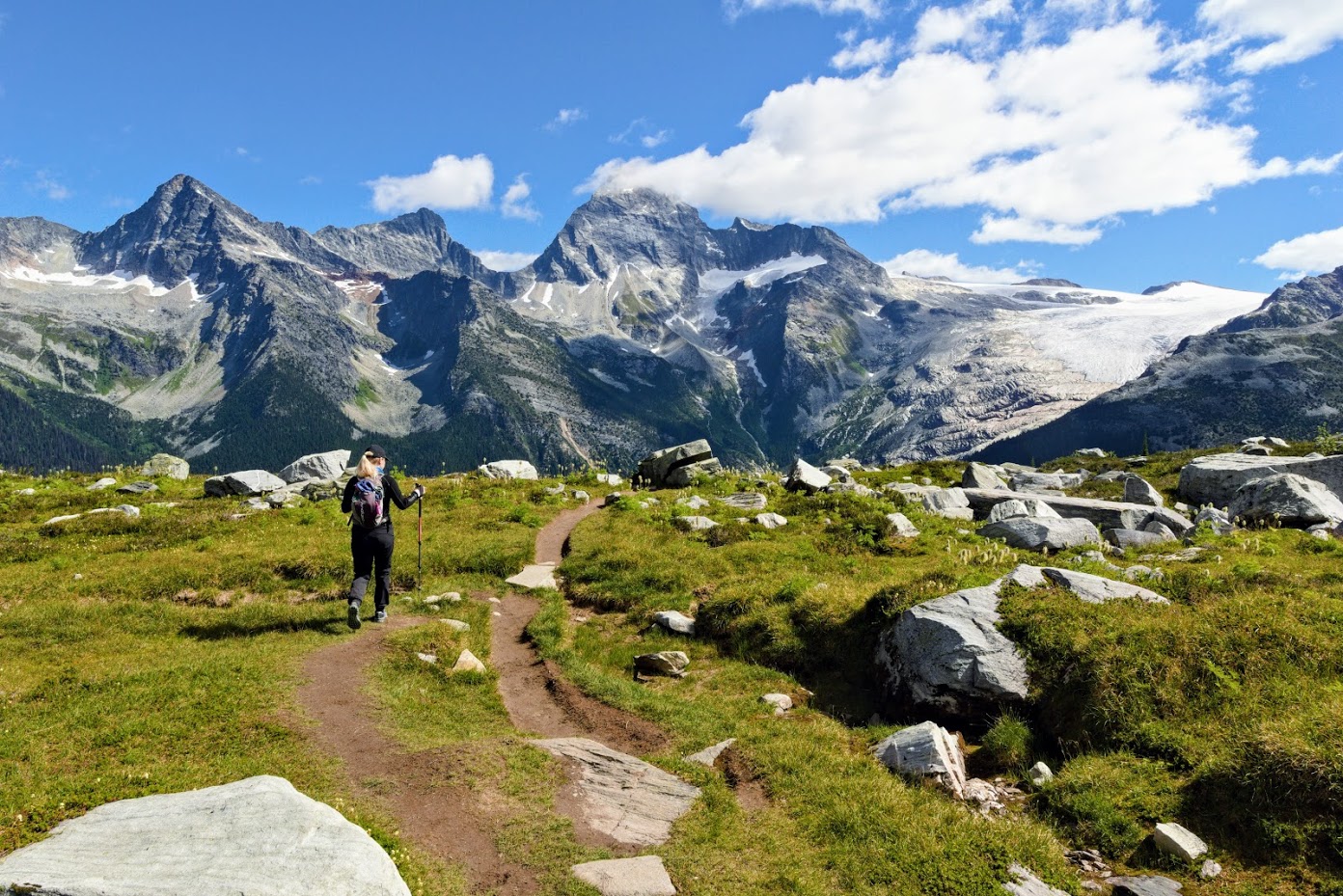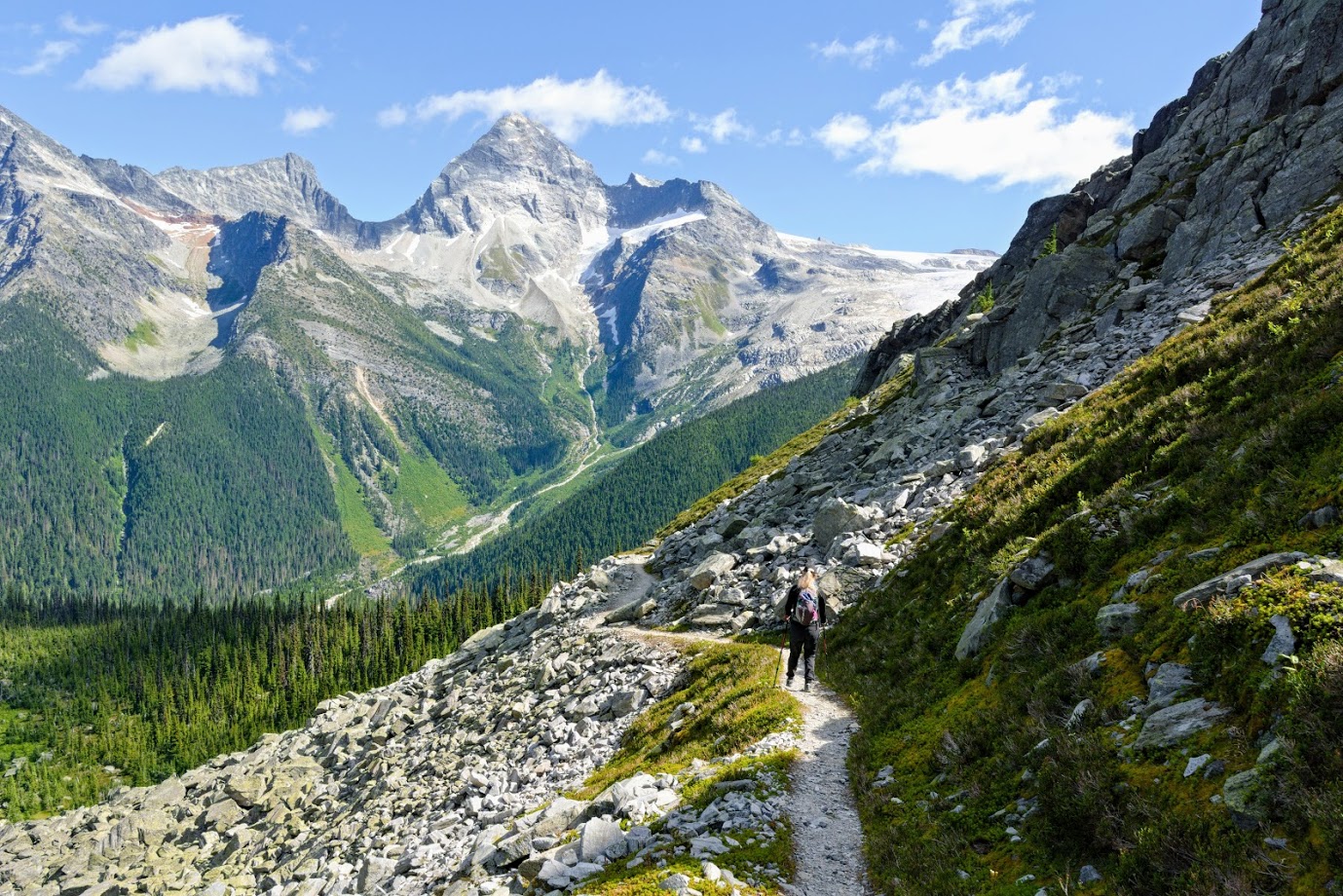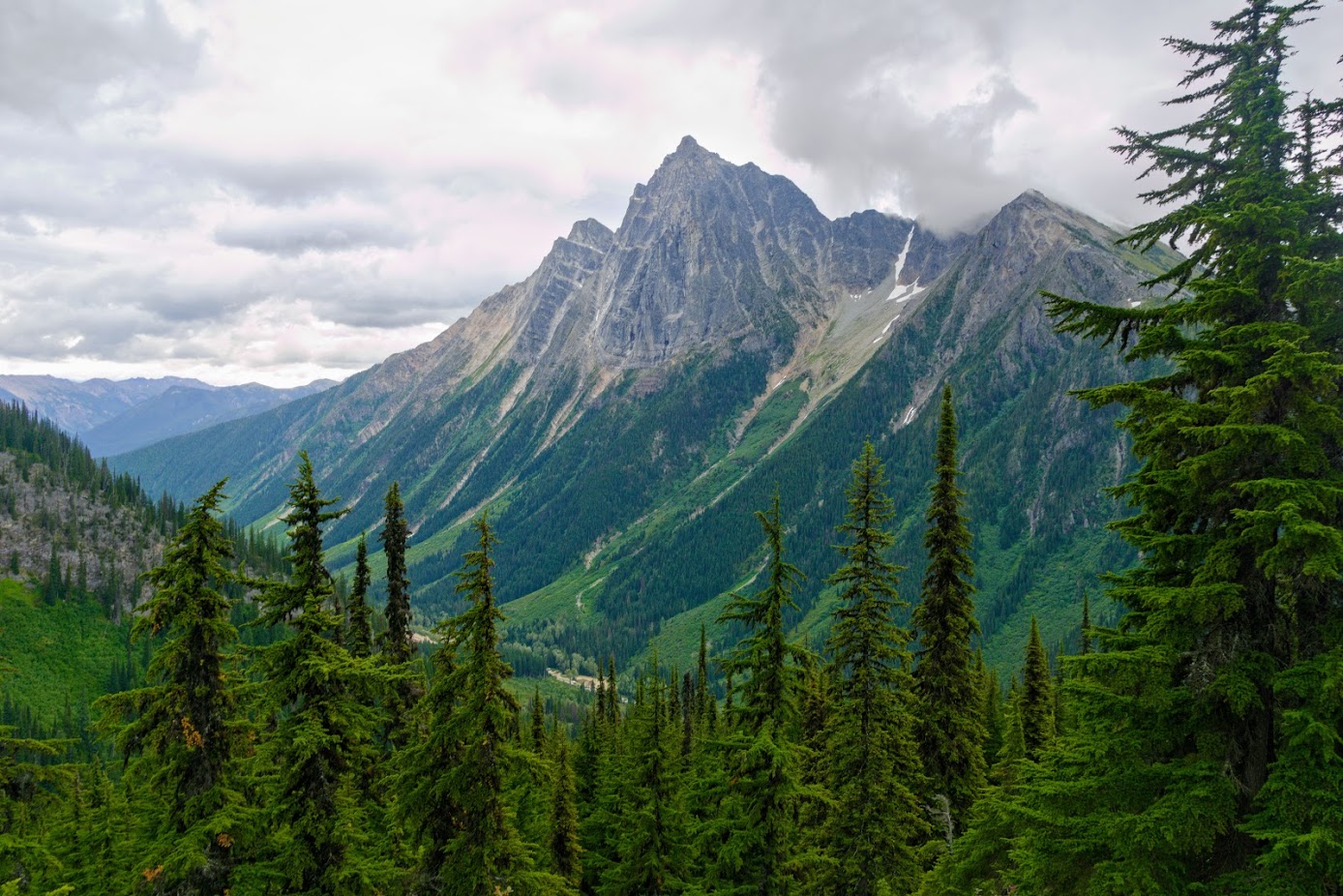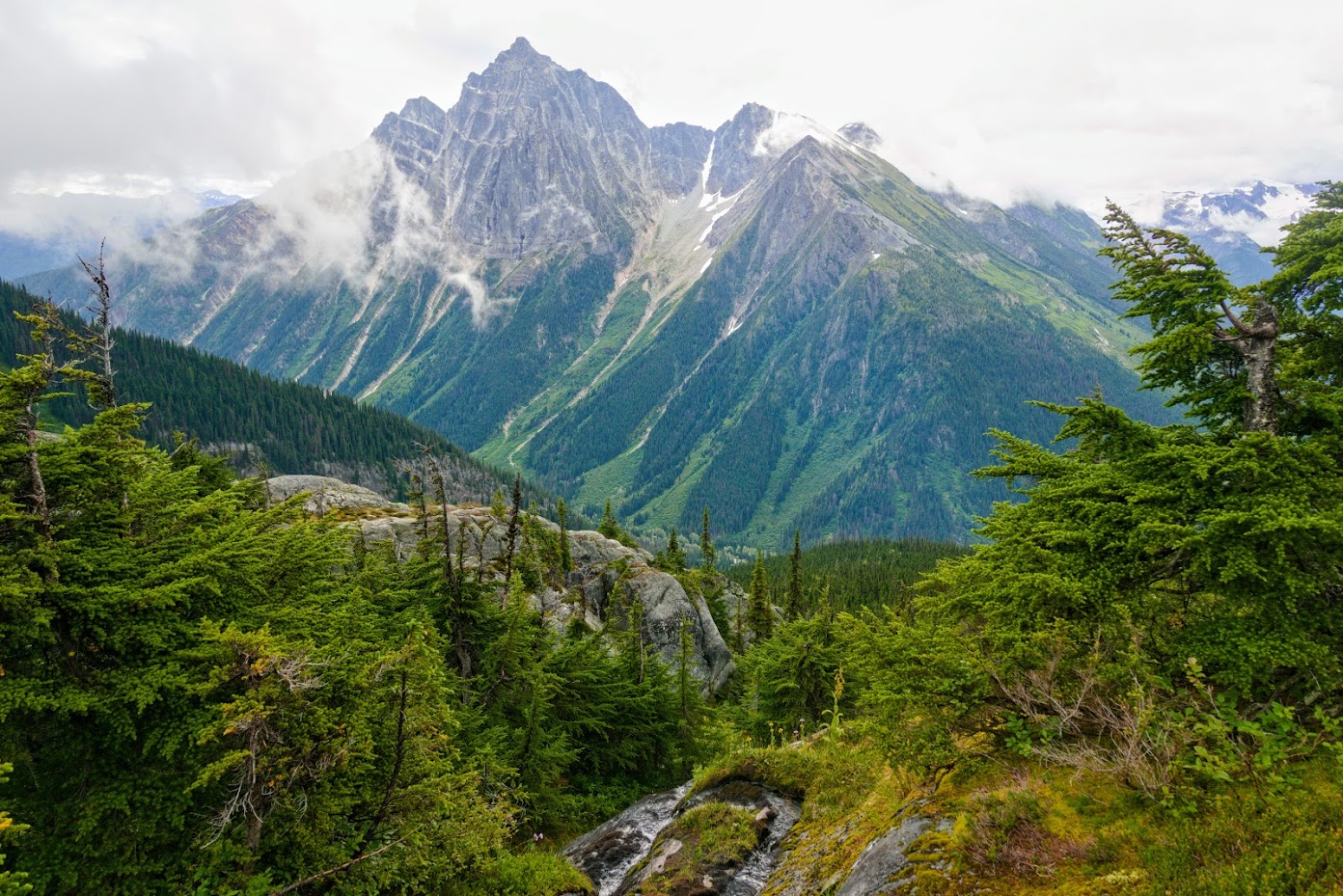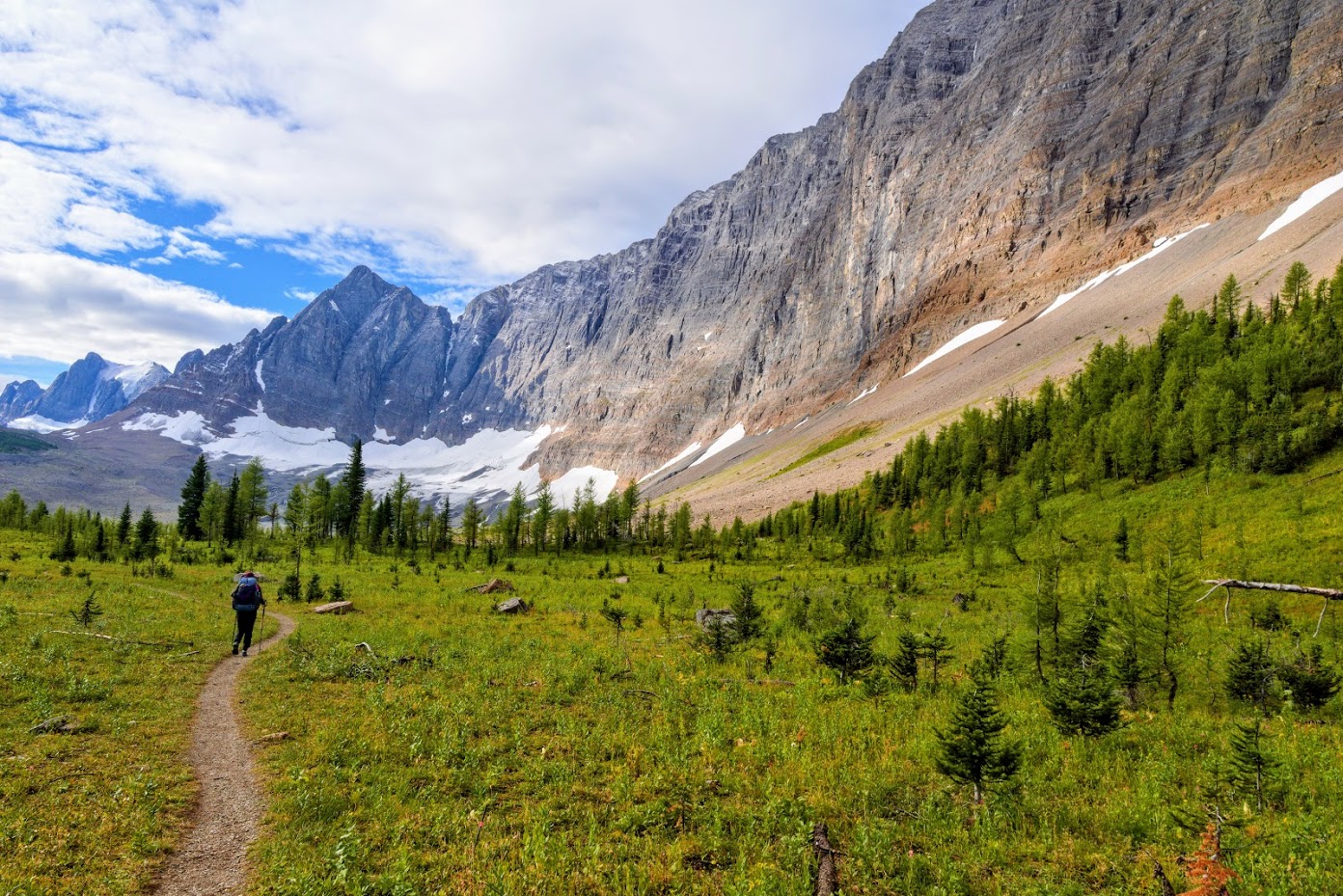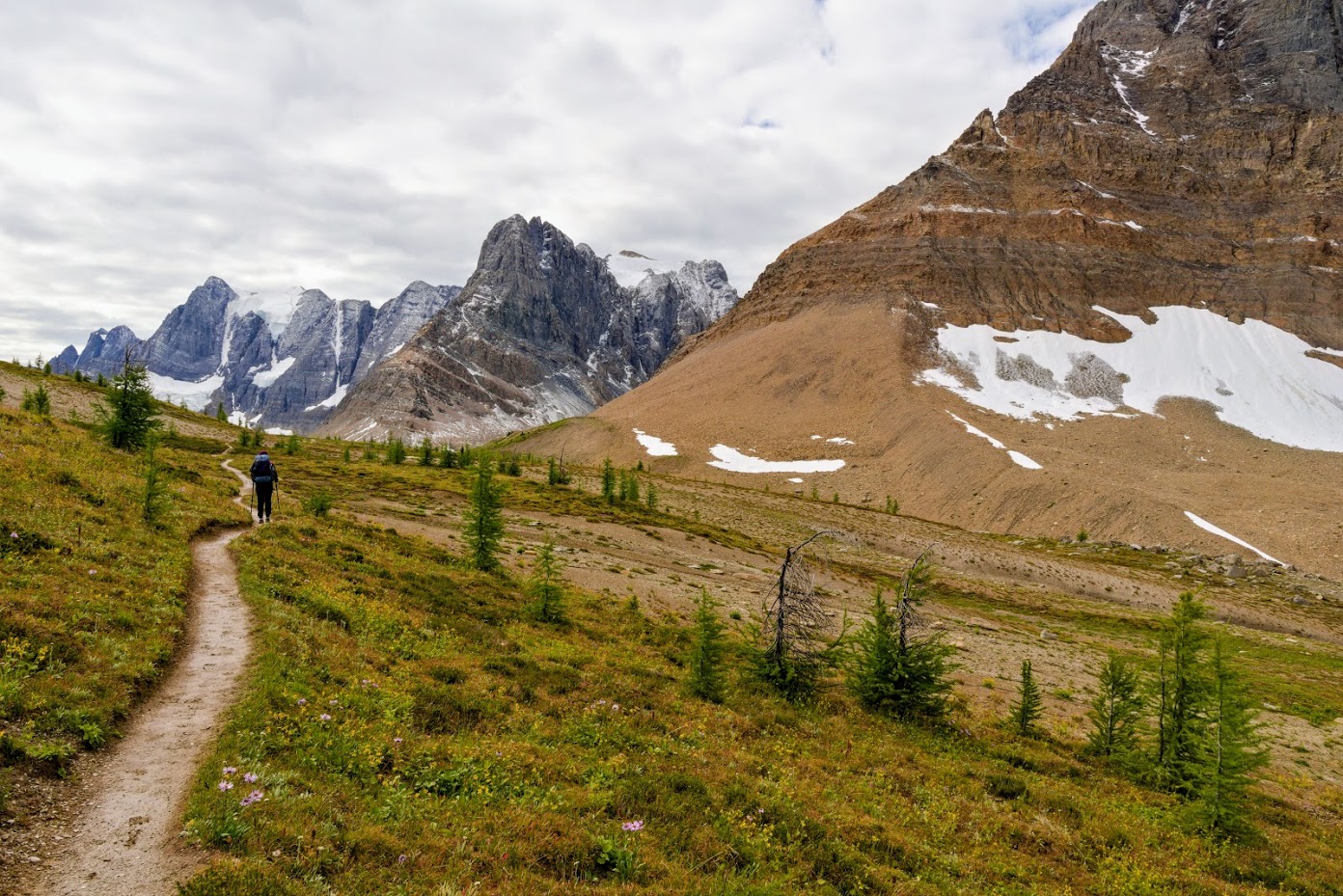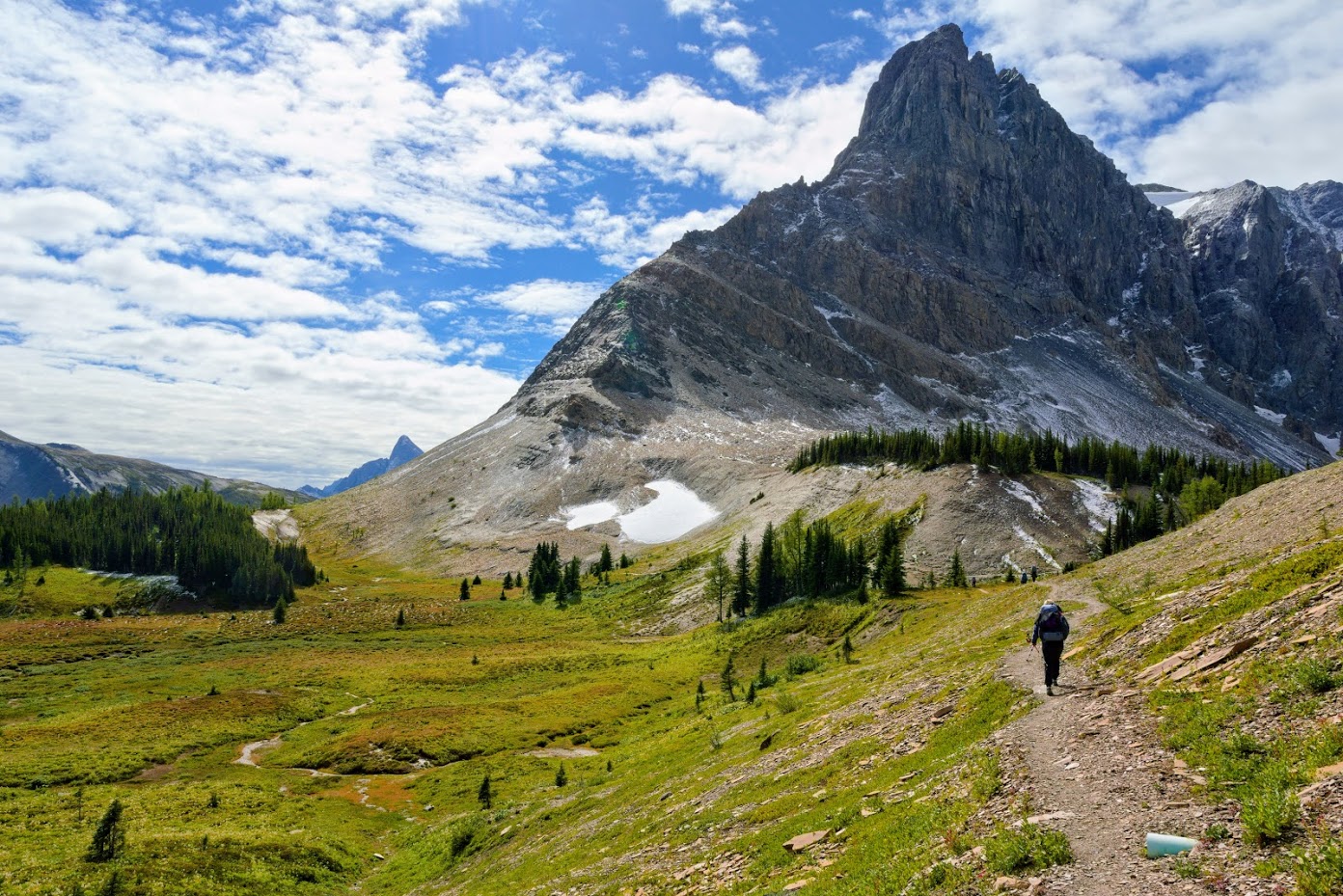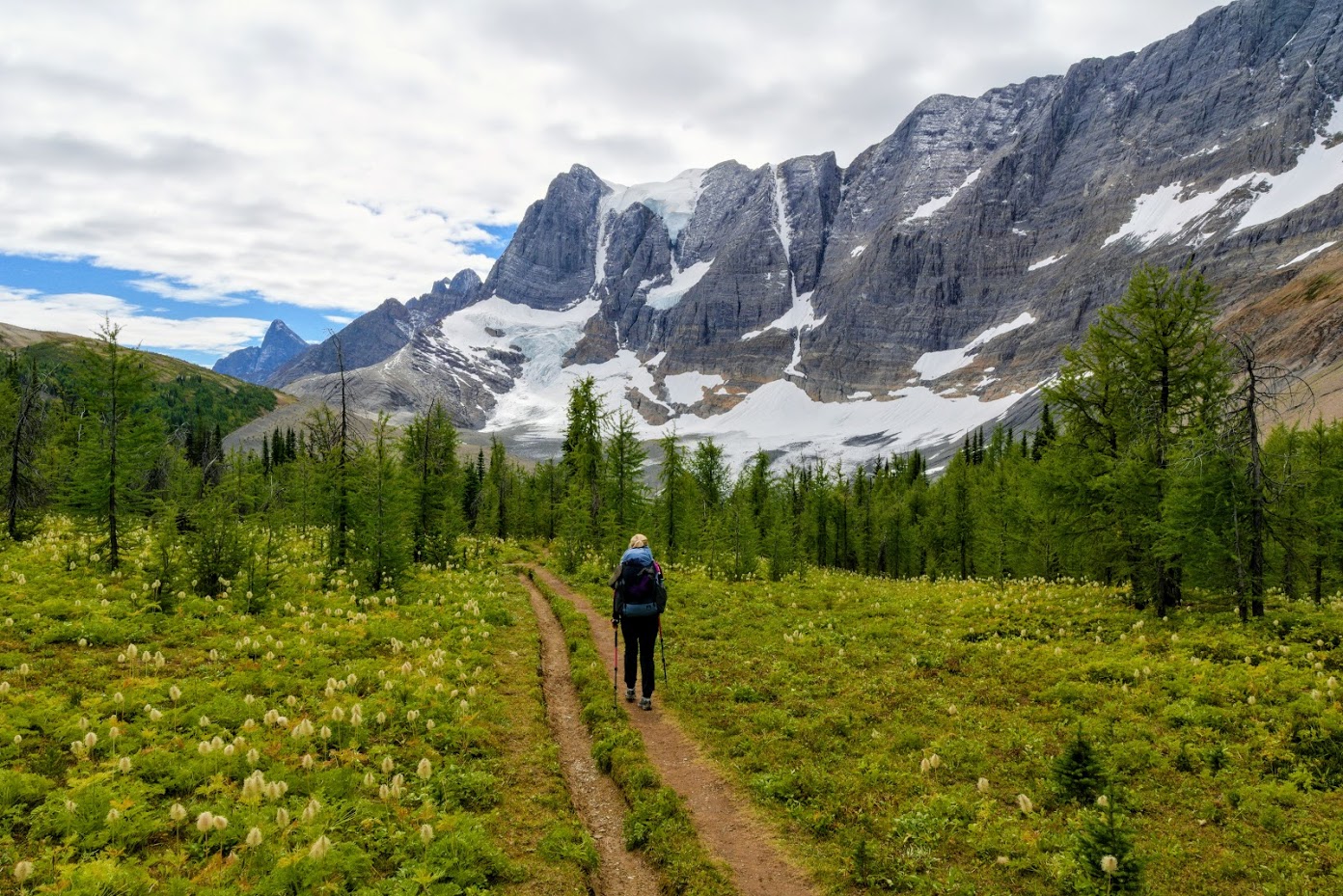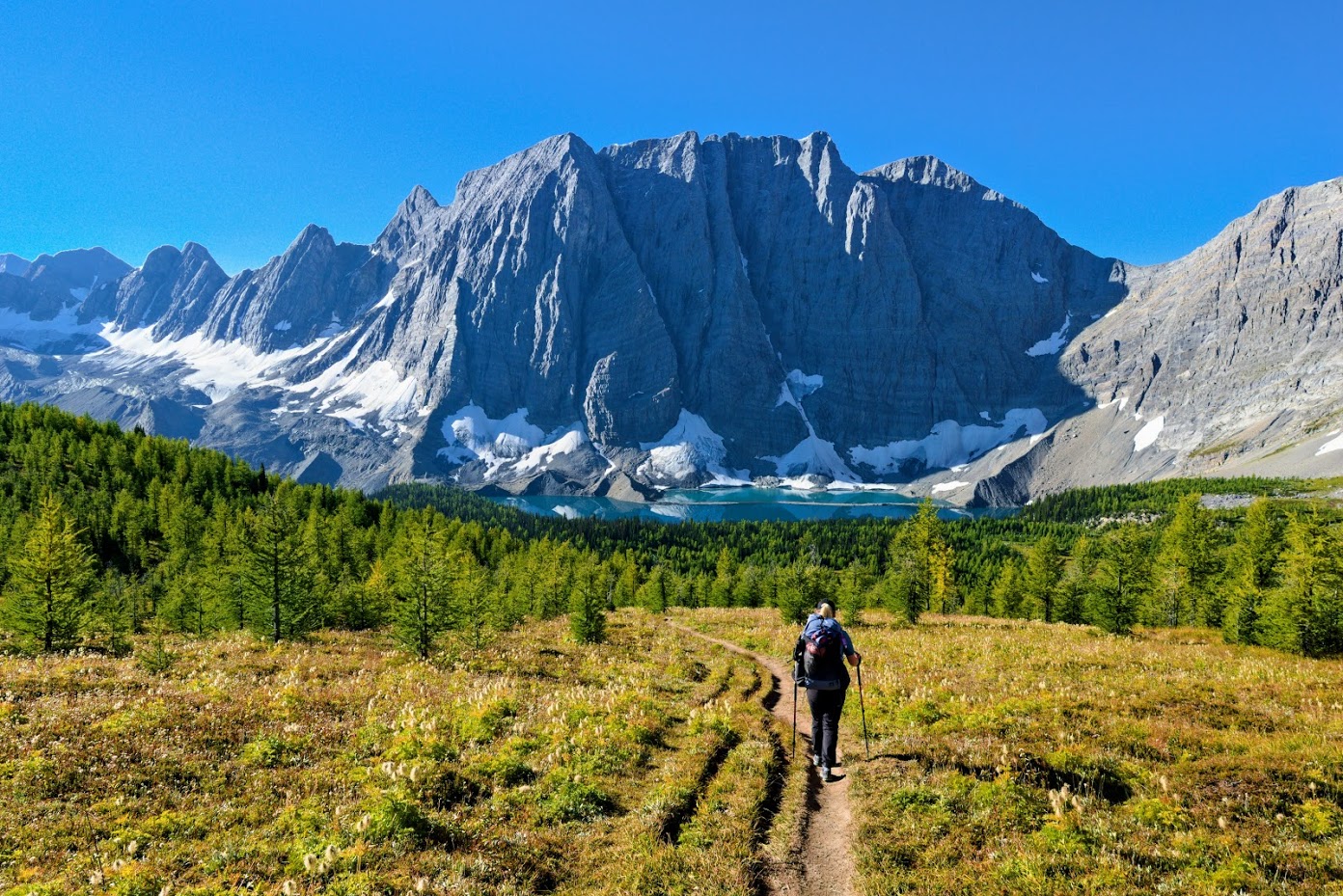 Google Photos album
After a travel-less spring and summer due to COVID-19, Alex and I packed up our car in the middle of August and drove to the Canadian Rockies to get a change of scenery while working remotely until school started. We did a ton of great hiking in the amazing national and provincial parks that straddle the Alberta-BC border, capping things off with a backpacking trip along Kootenay National Park's Rockwall. The whole area is amazing and I can't wait to get back there. The Rockwall certainly deserves its fame, but I was also surprised by how awesome Glacier National Park is. The Abbott Ridge trail there is now my favorite hike of all time.
Sulawesi, Singapore, & Cambodia, Dec. 2019 - Jan. 2020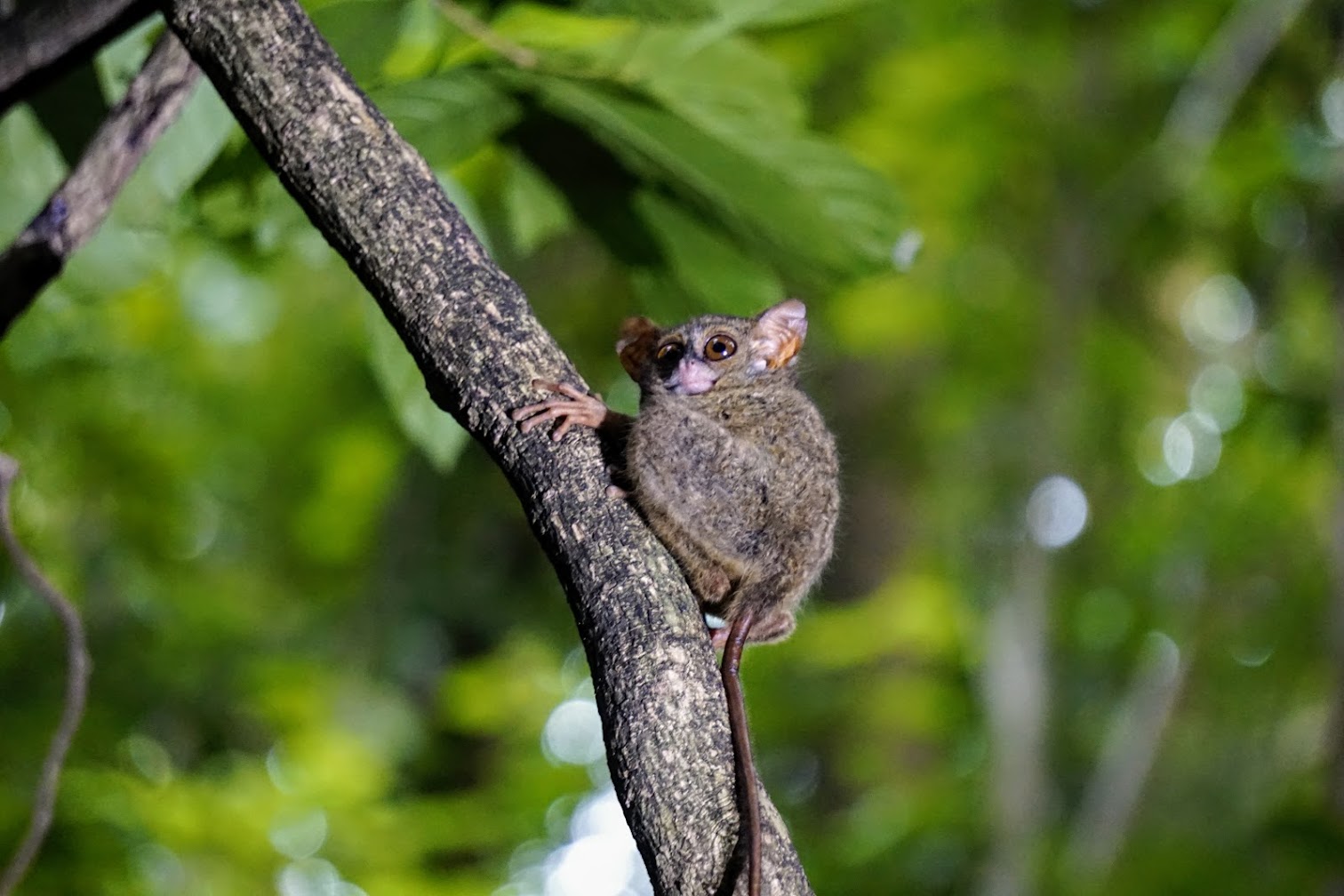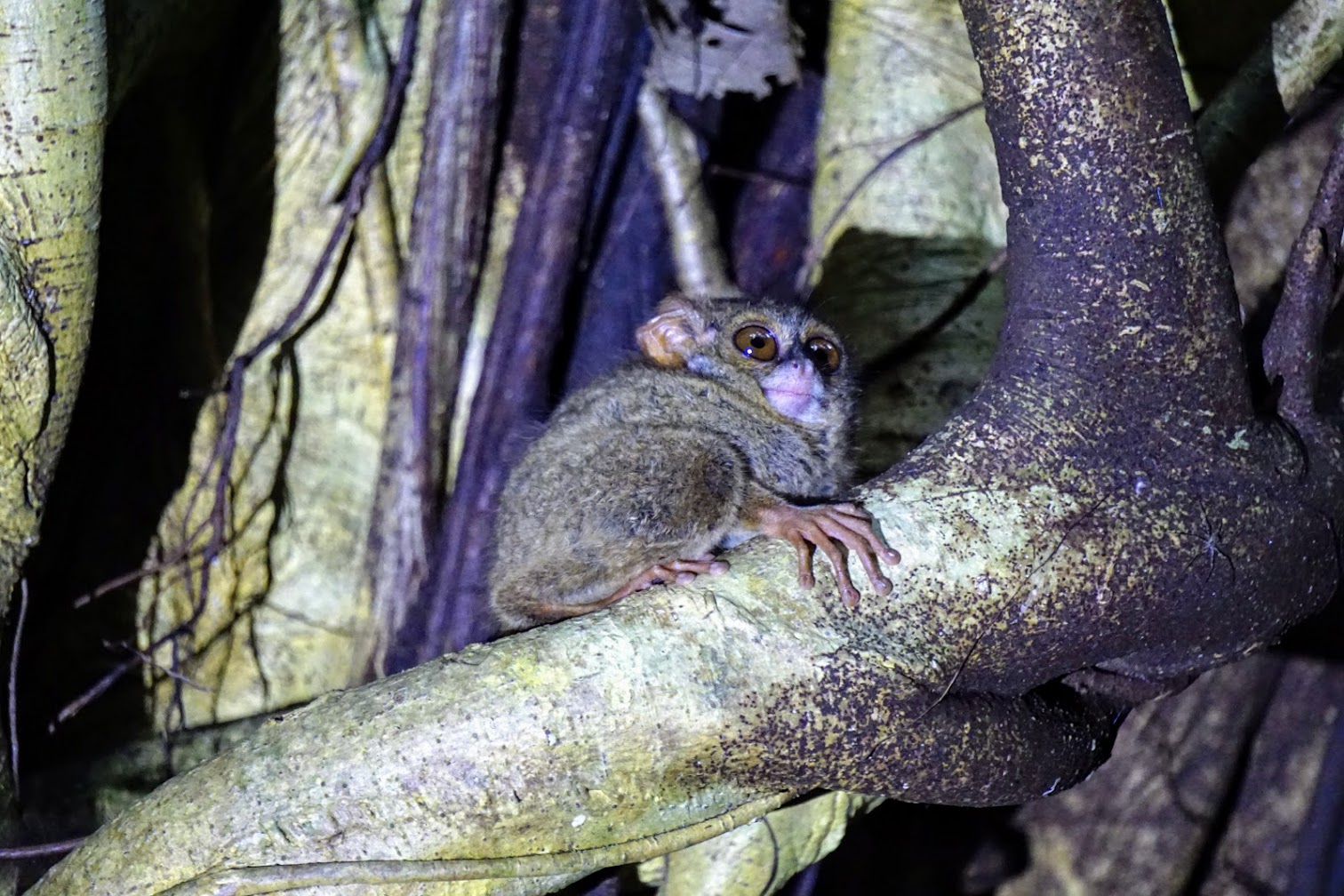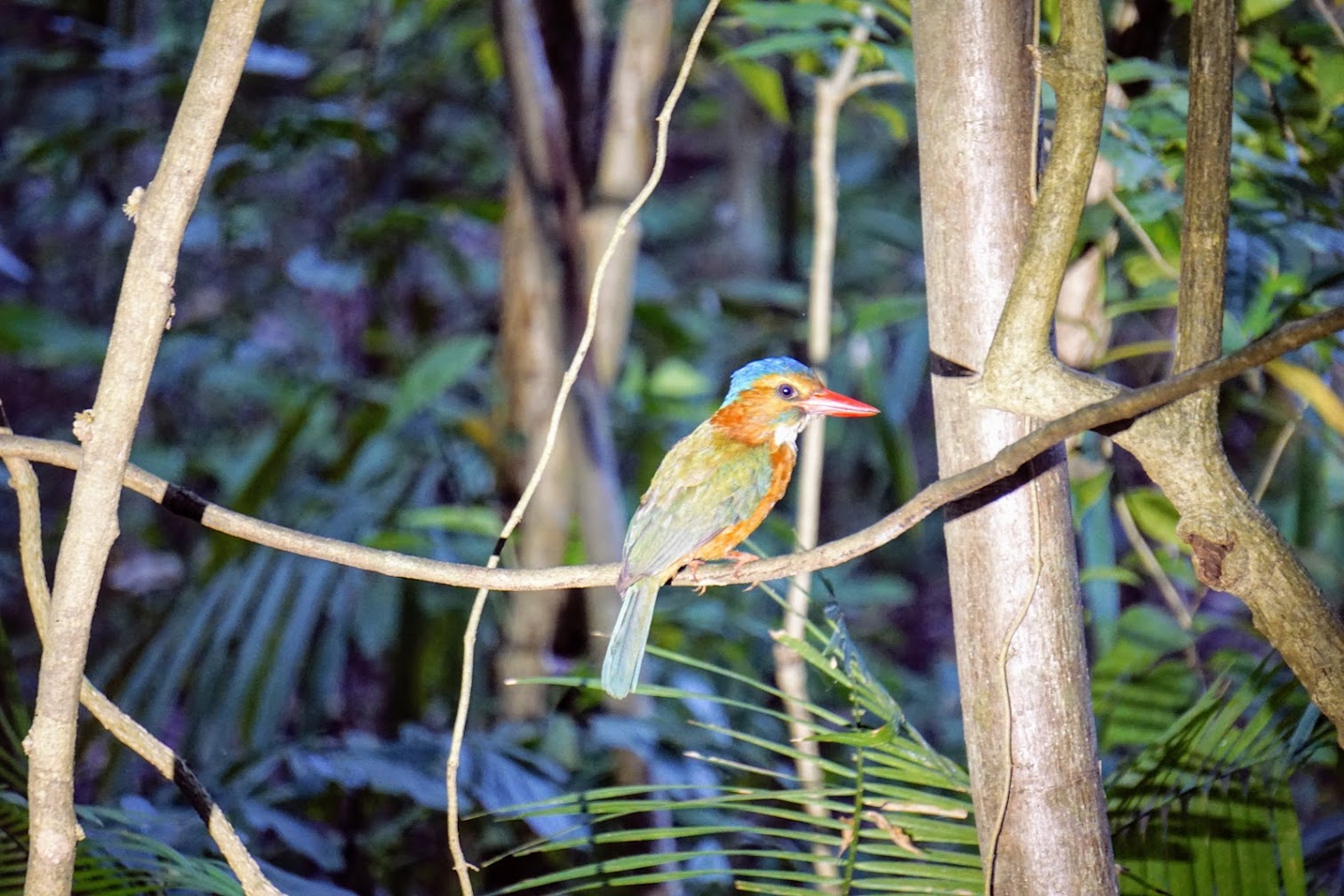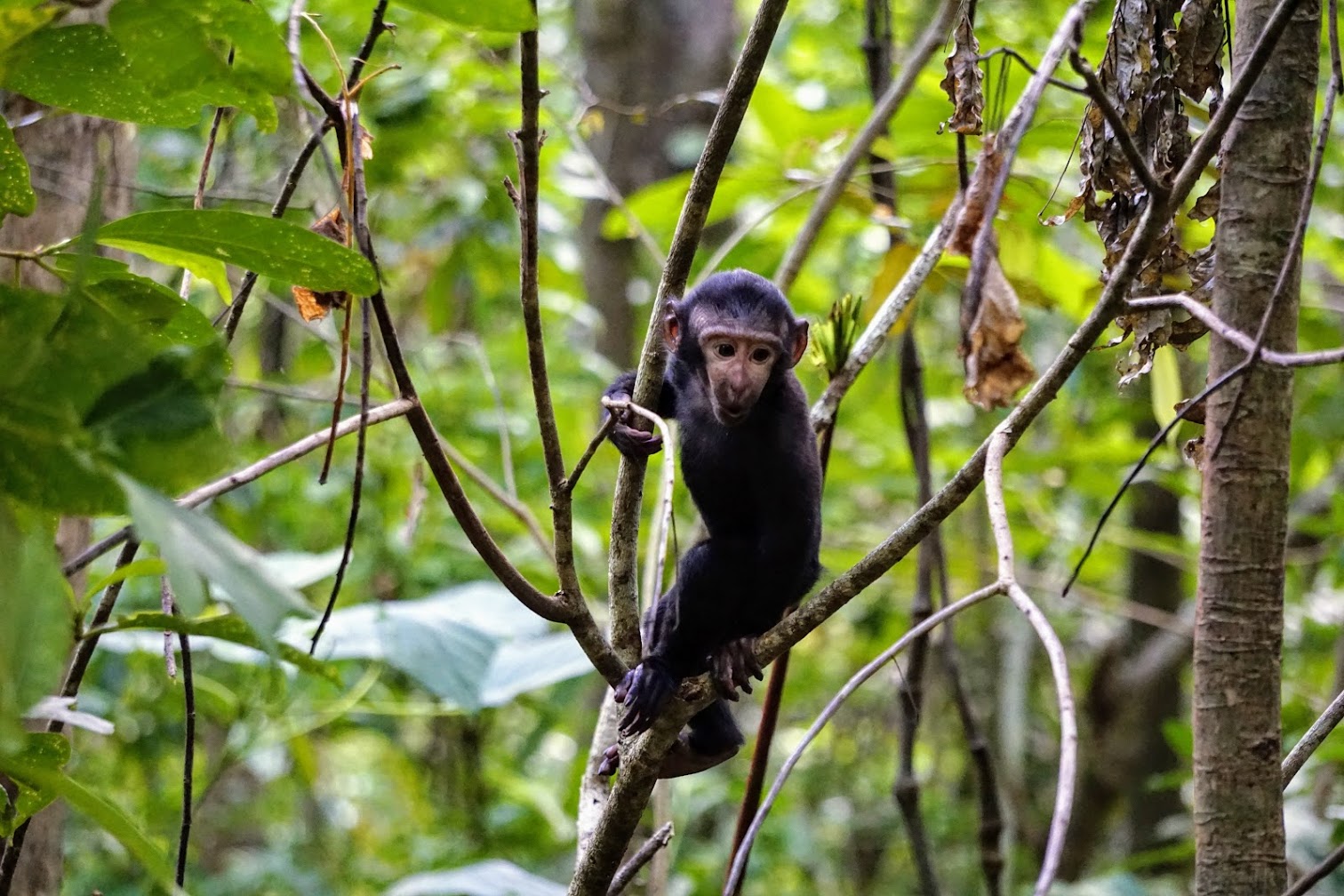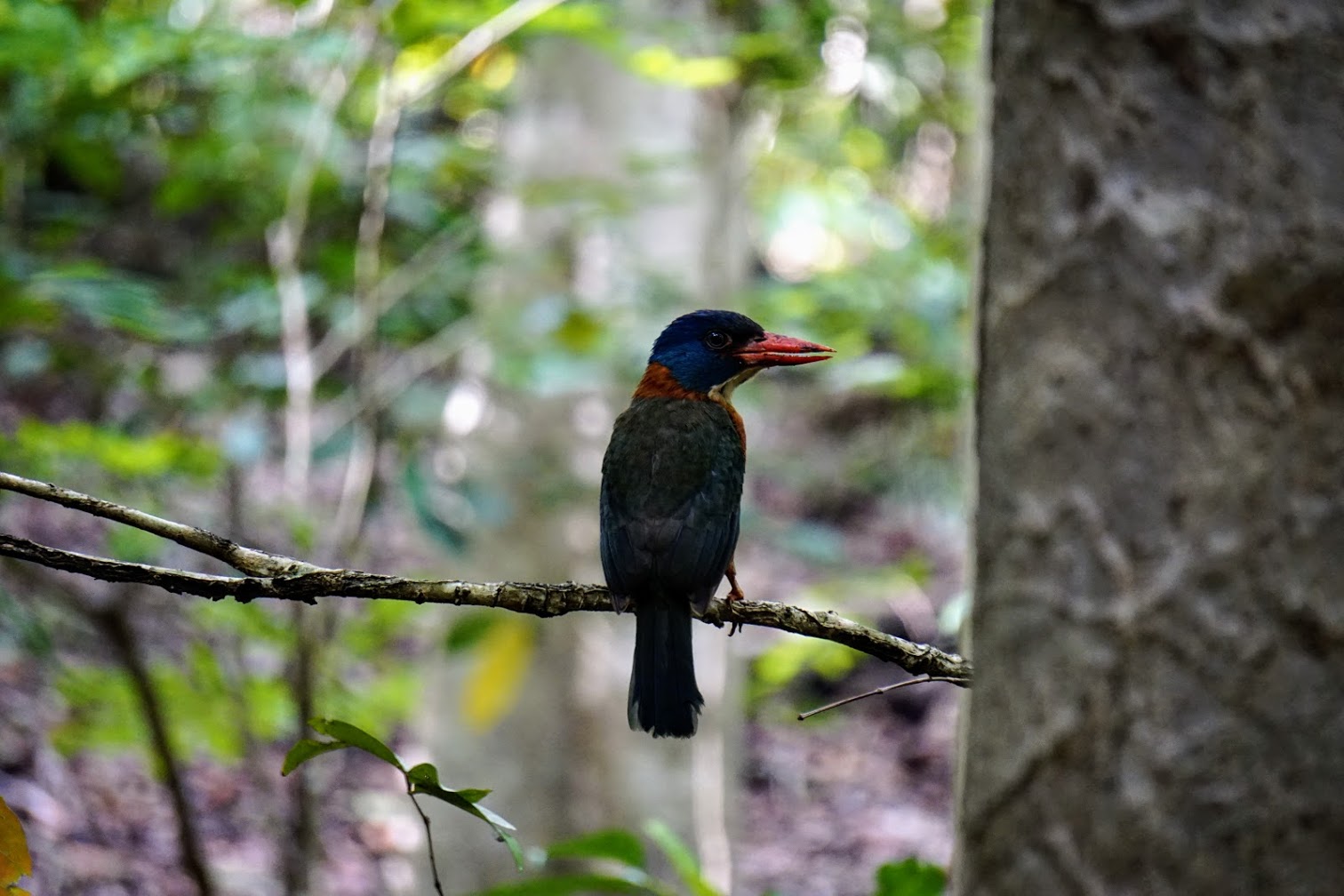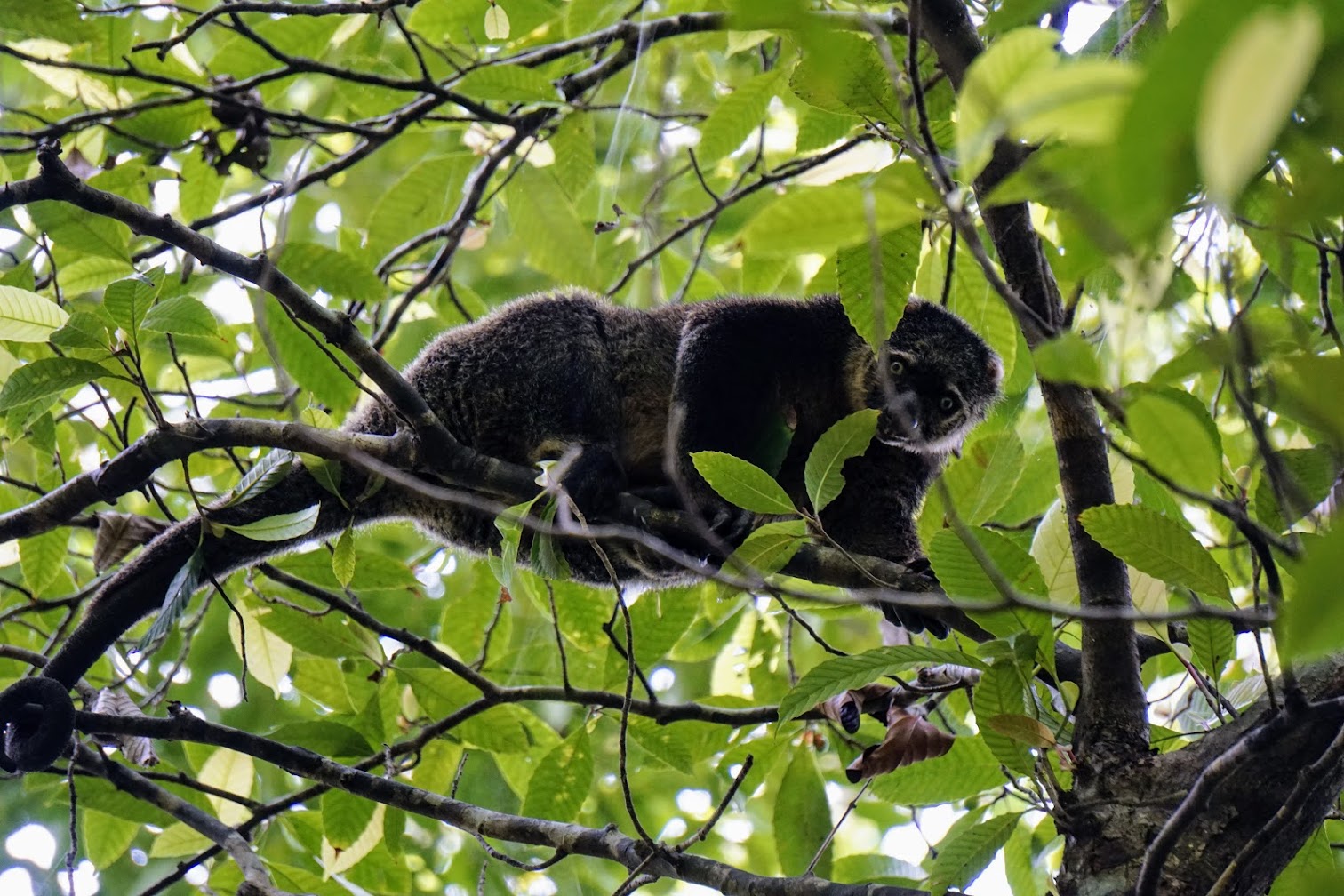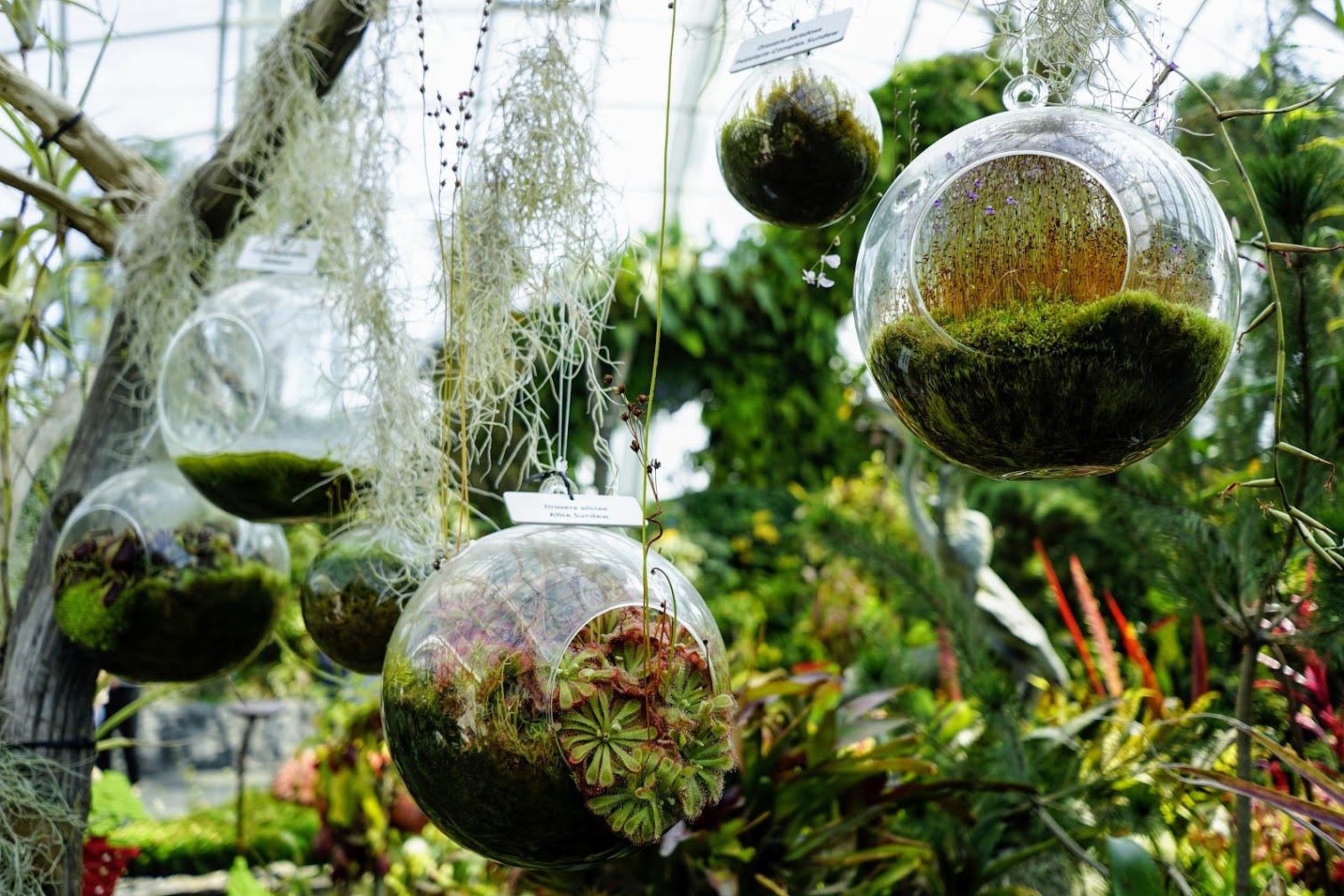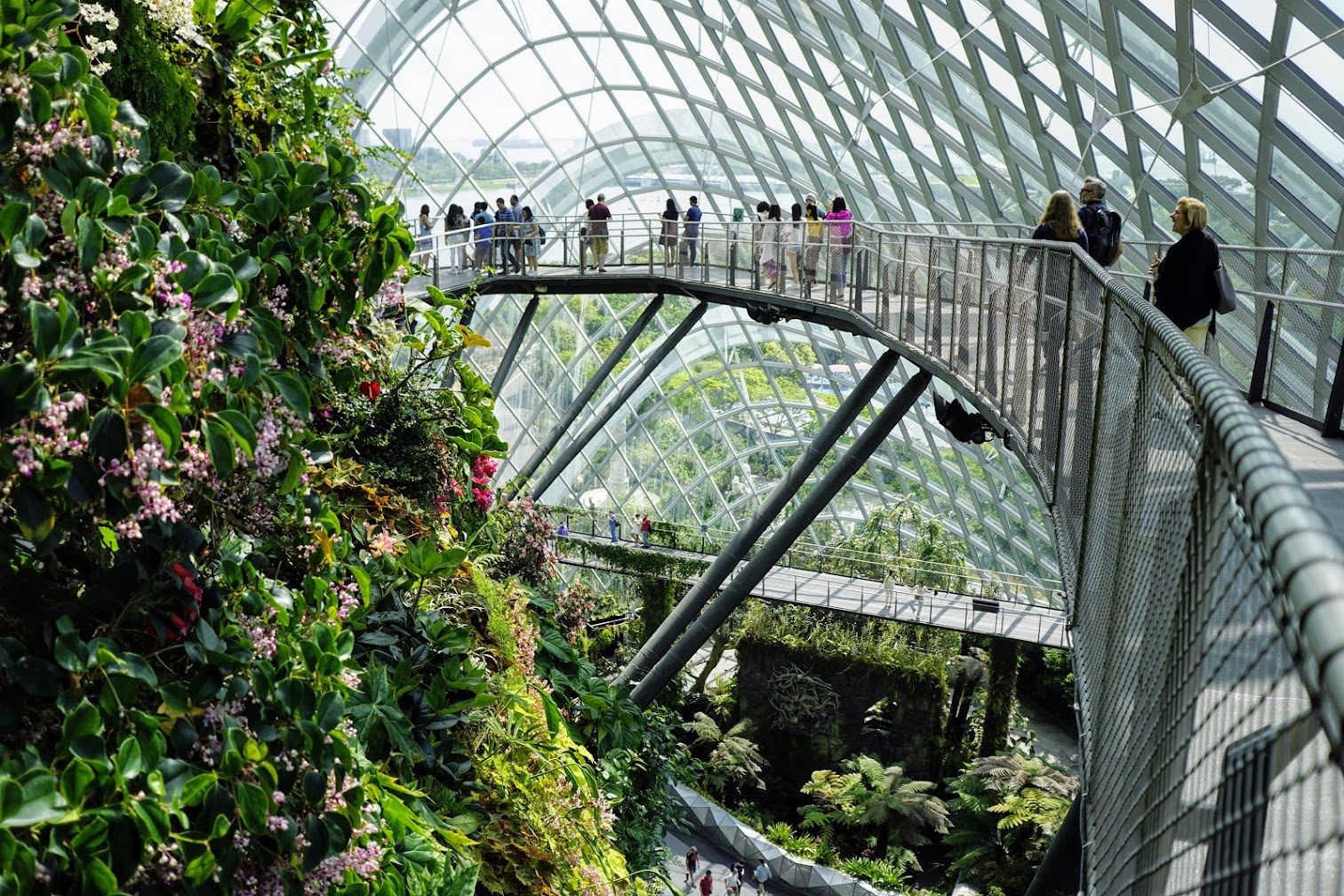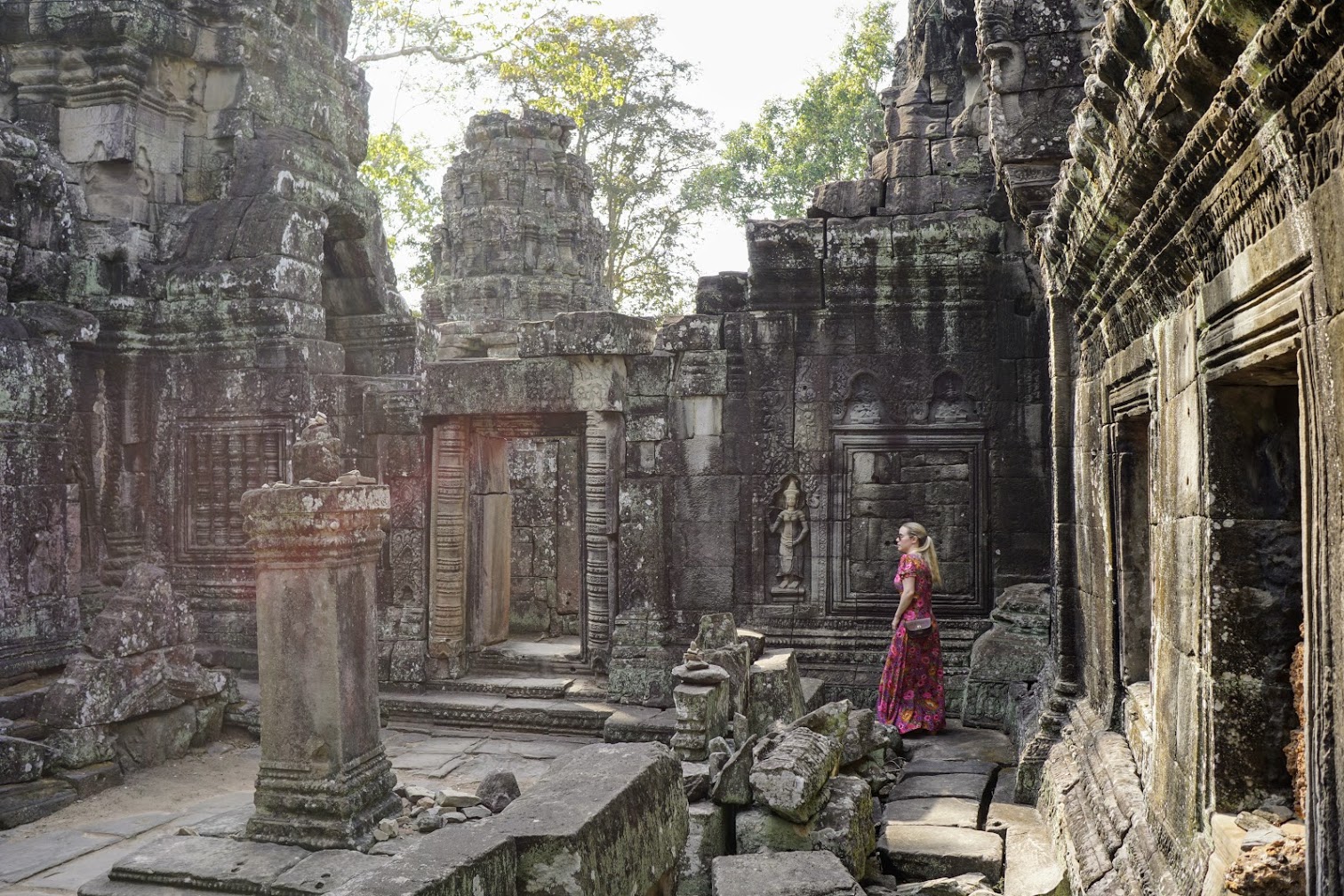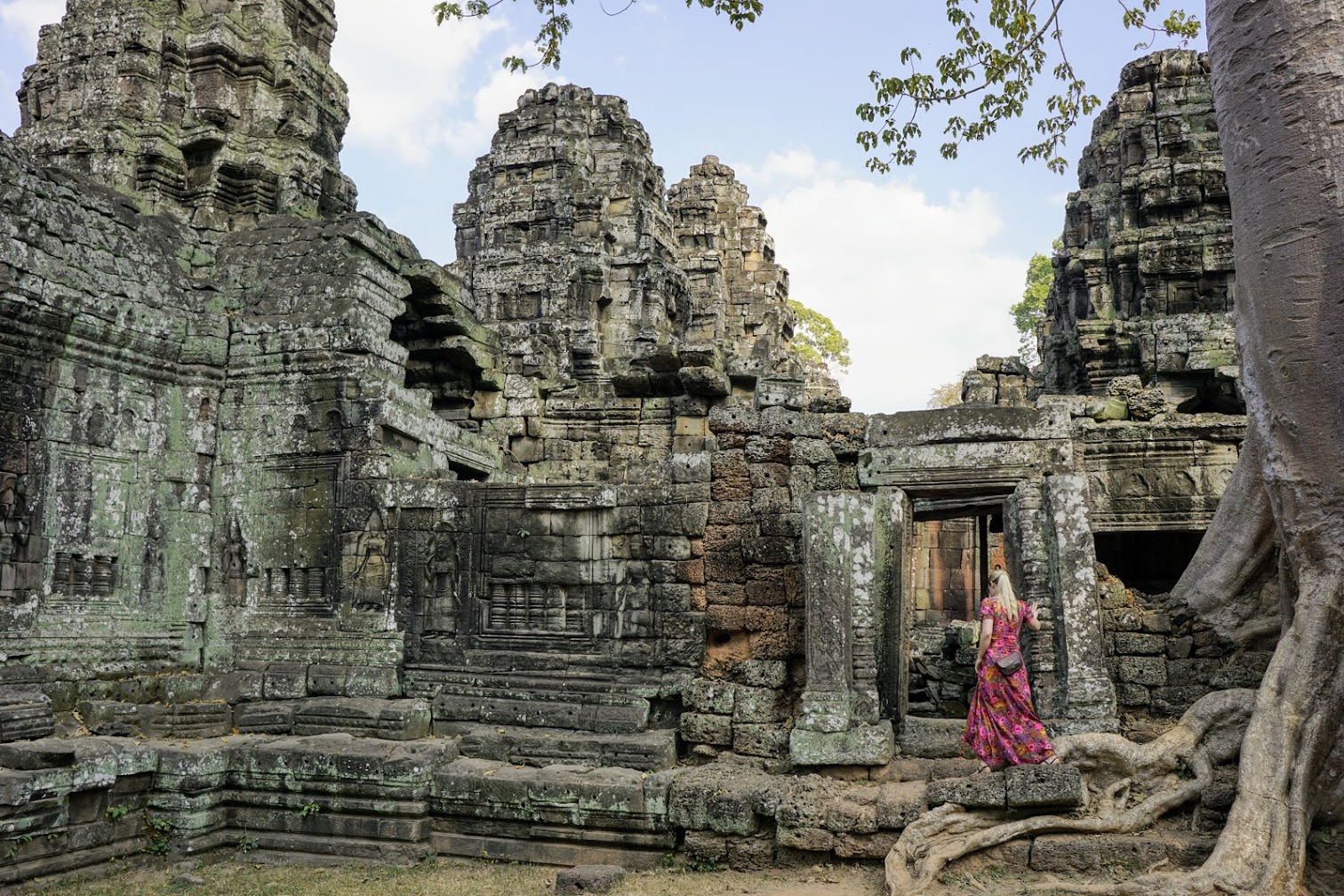 Google Photos album
This winter break, my partner and I traveled back to Southeast Asia for kind of a variety-pack vacation. Our first stop was Sulawesi, Indonesia, where we went scuba diving in the Lembeh Strait. Lembeh is famous for "muck diving," i.e., hunting for bizarre creatures like mantis shrimp, frogfish, and bobbit worms. We also spent a few days hiking in the Tangkoko national park, where we looked for animals like hornbills, kingfishers, tarsiers, and monkeys. Our second stop was Singapore, where we spent a few days eating street food during the day and Michelin-starred meals at night before heading to Cambodia. There, we visited the amazing (and amazingly busy) Angkor Wat, spent a few days relaxing on the beach on Ko Rong Samloem, and finished with another few days hiking and eating crab in Kep.
Scottish Highlands road trip, Jul. 2019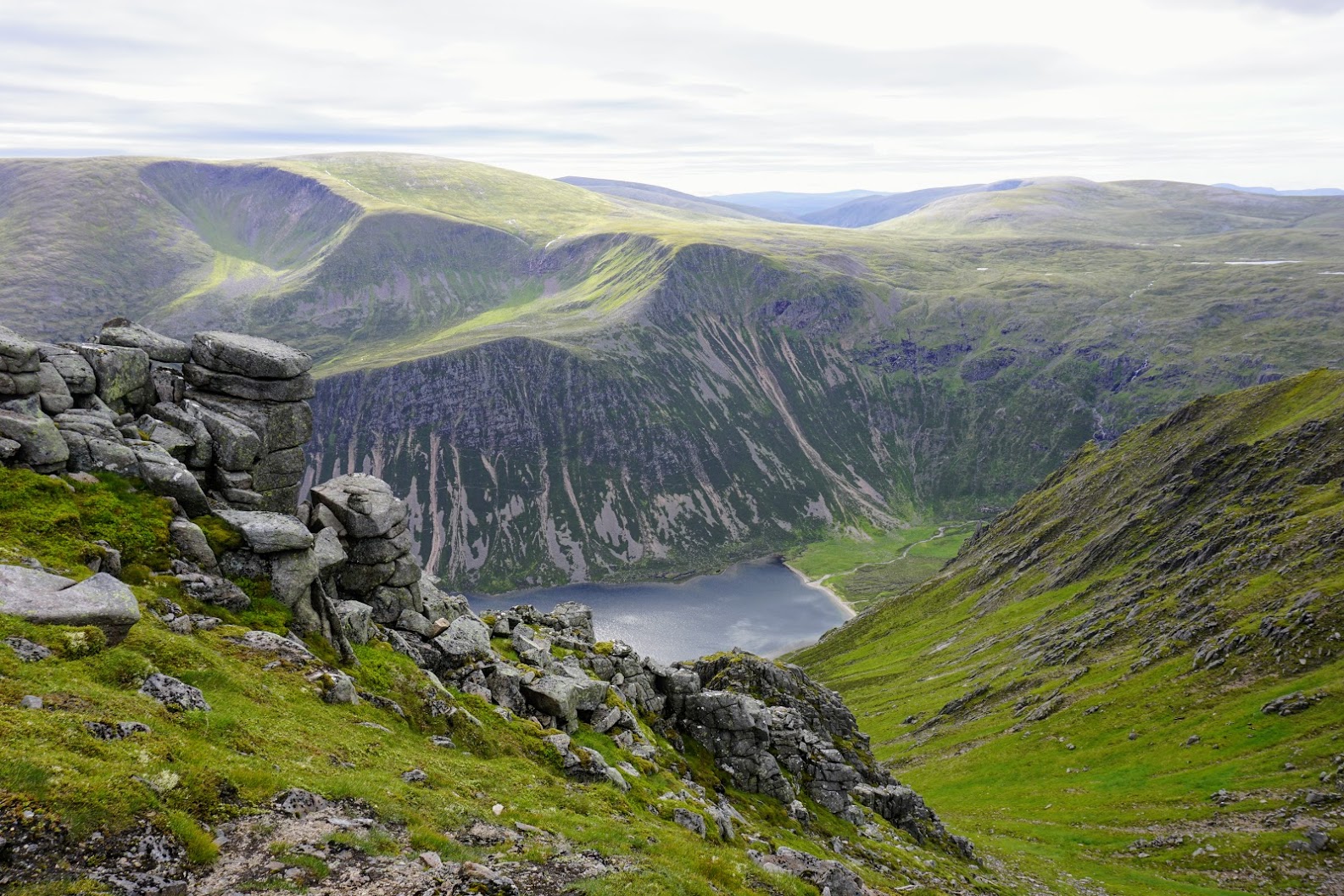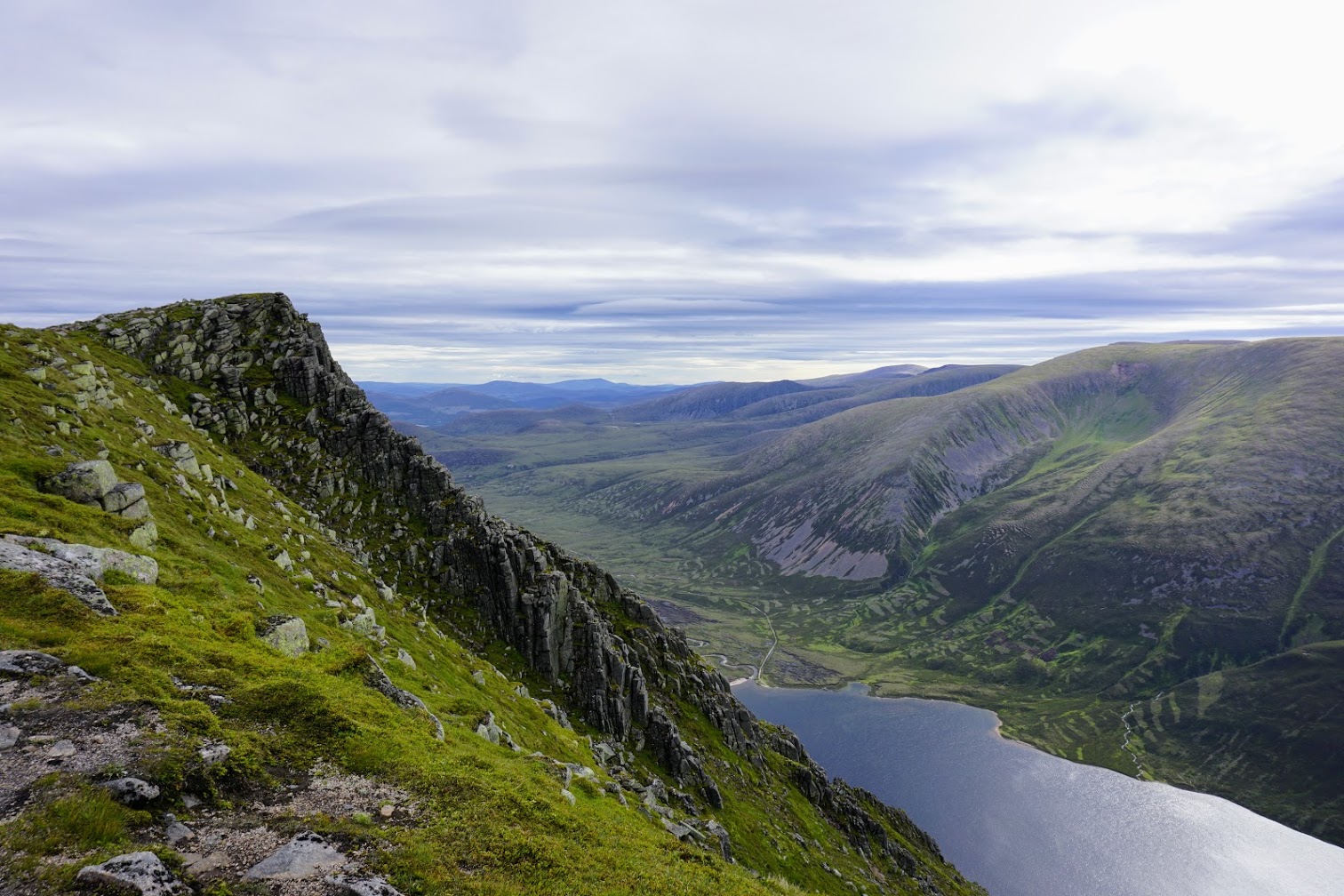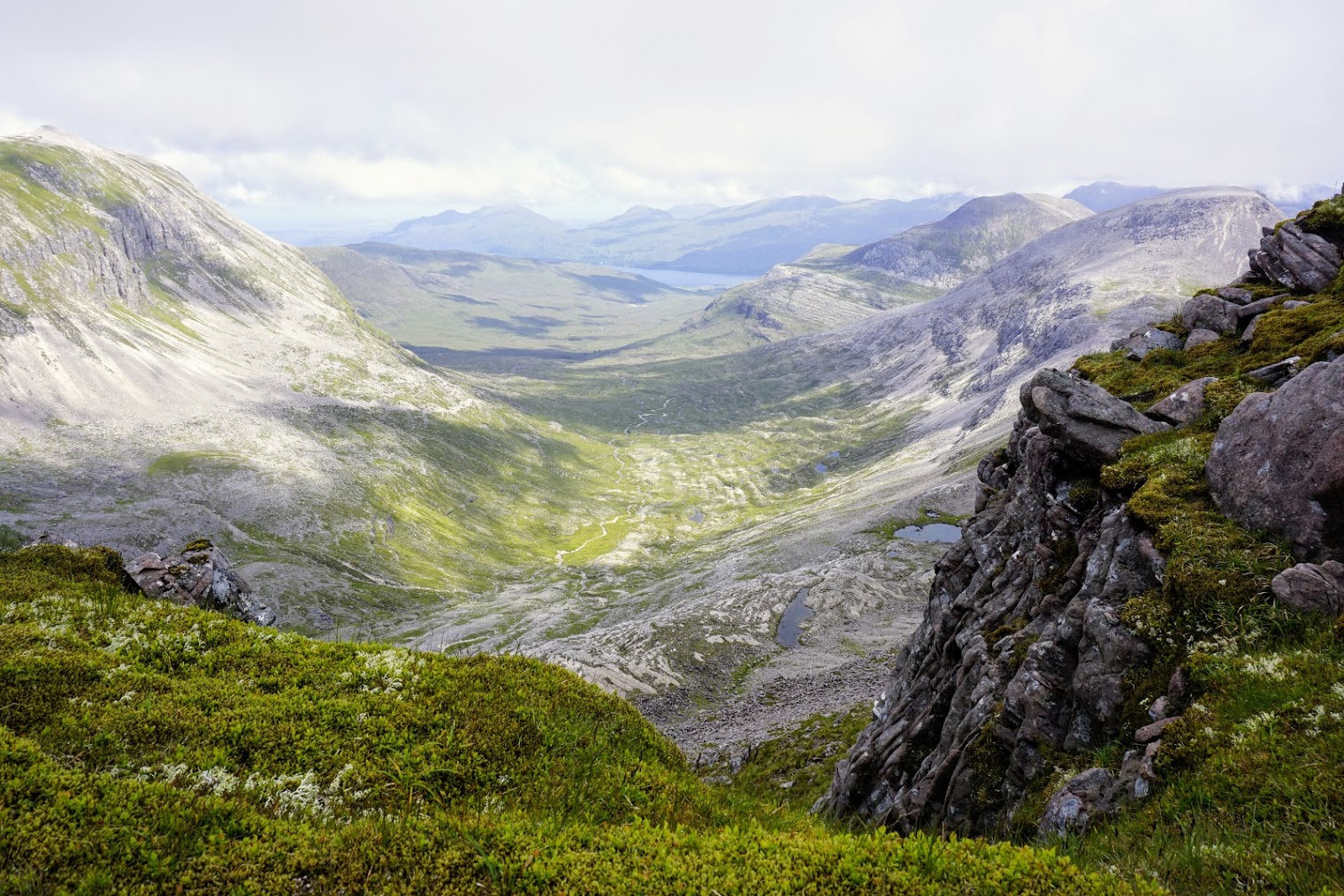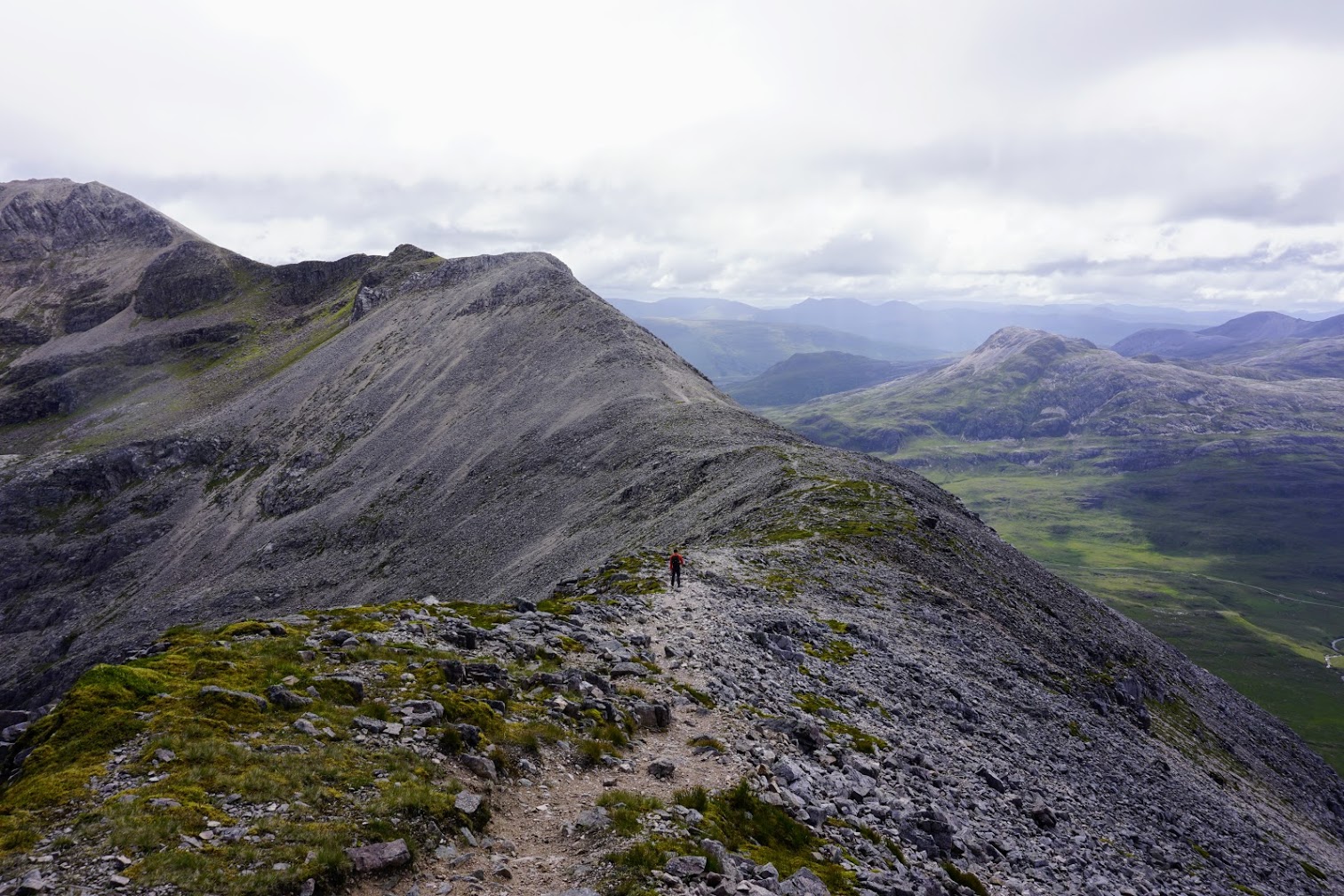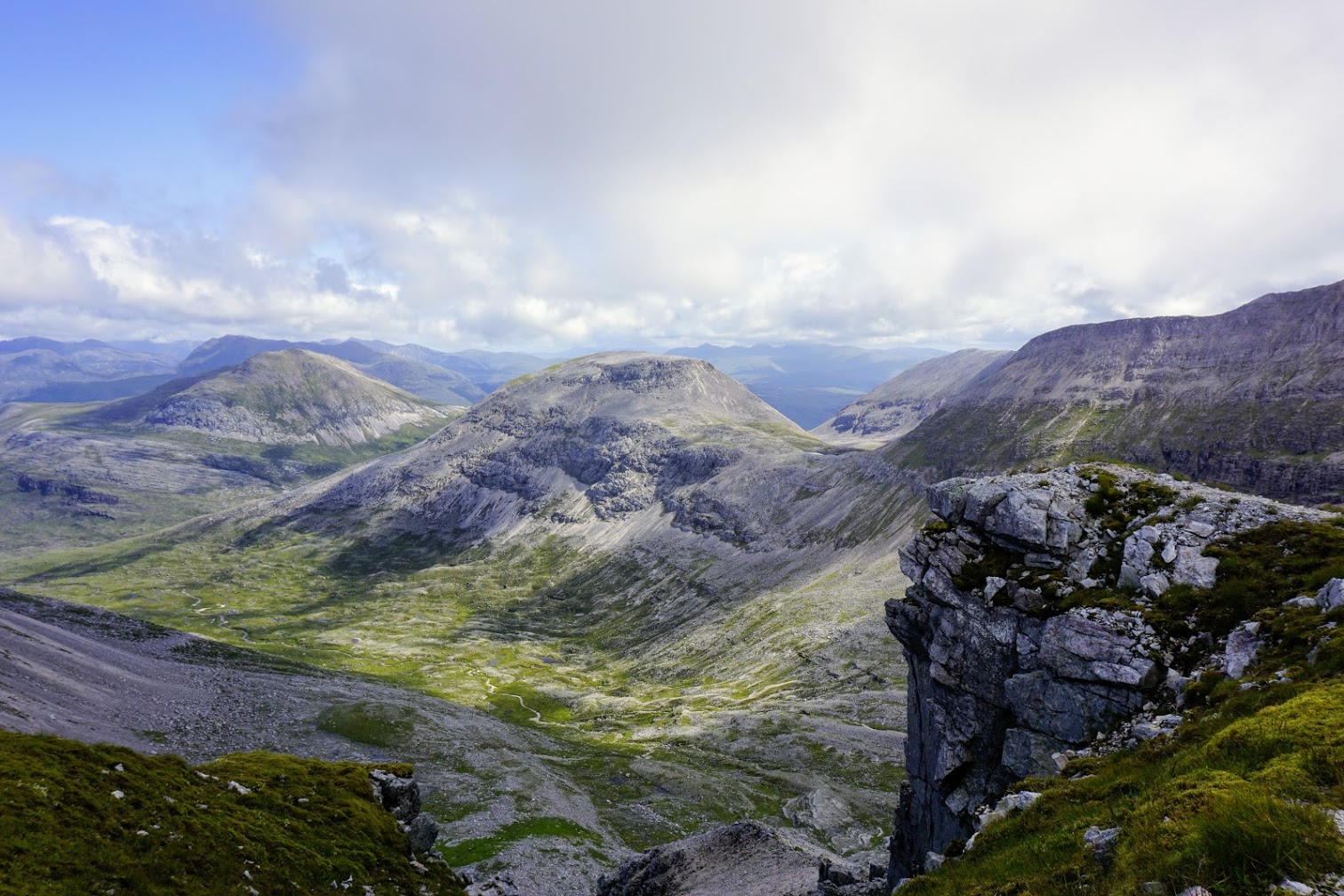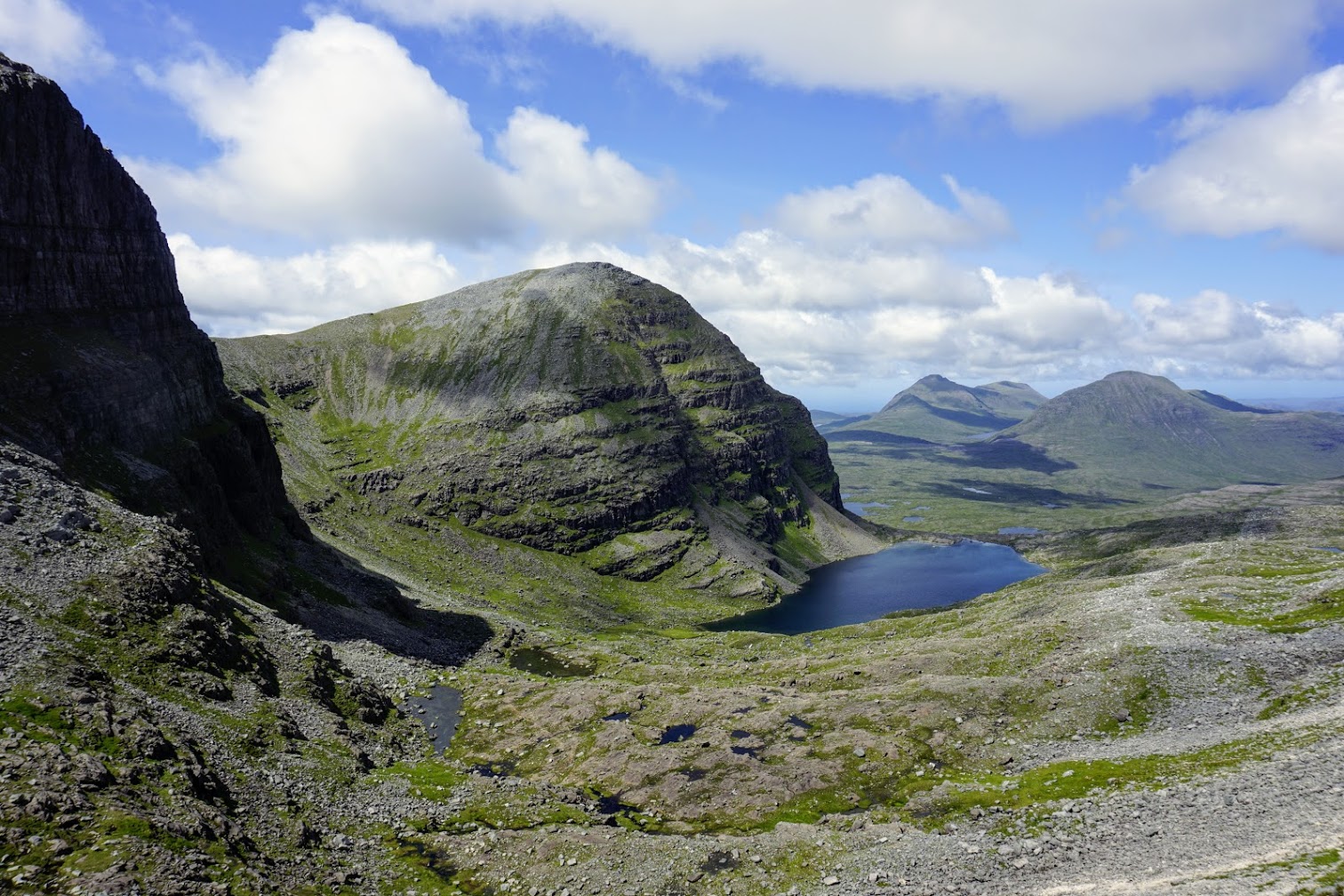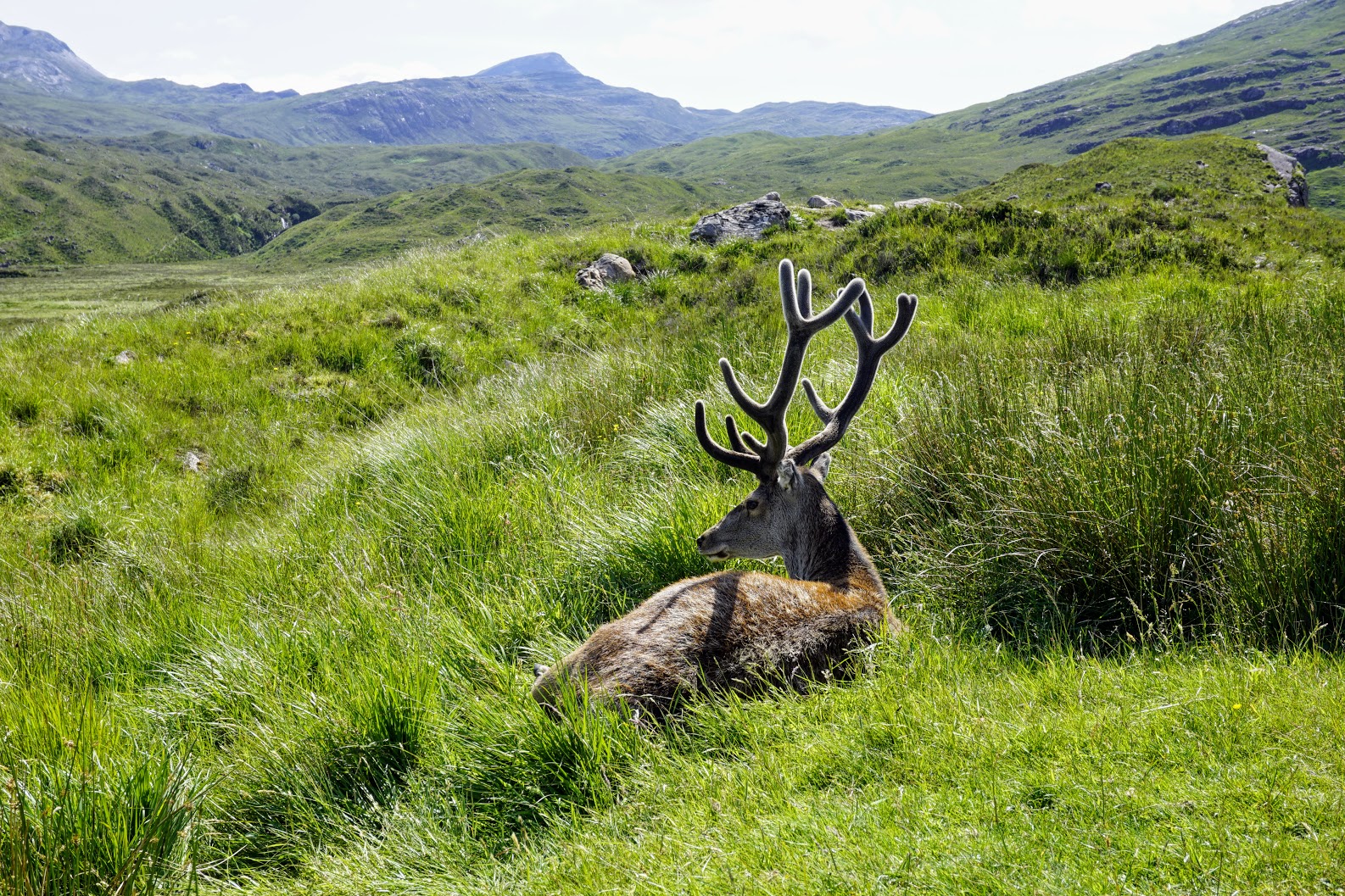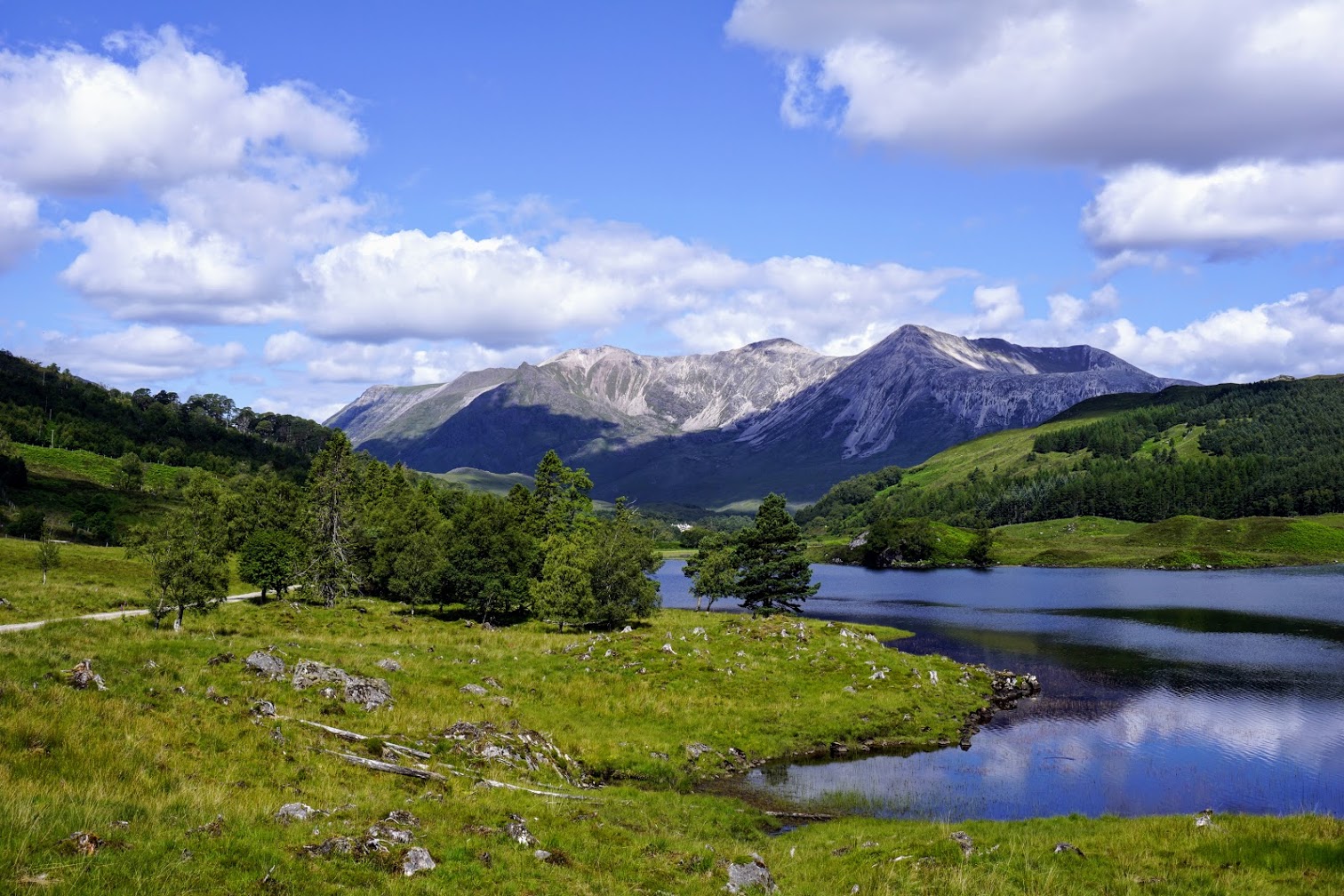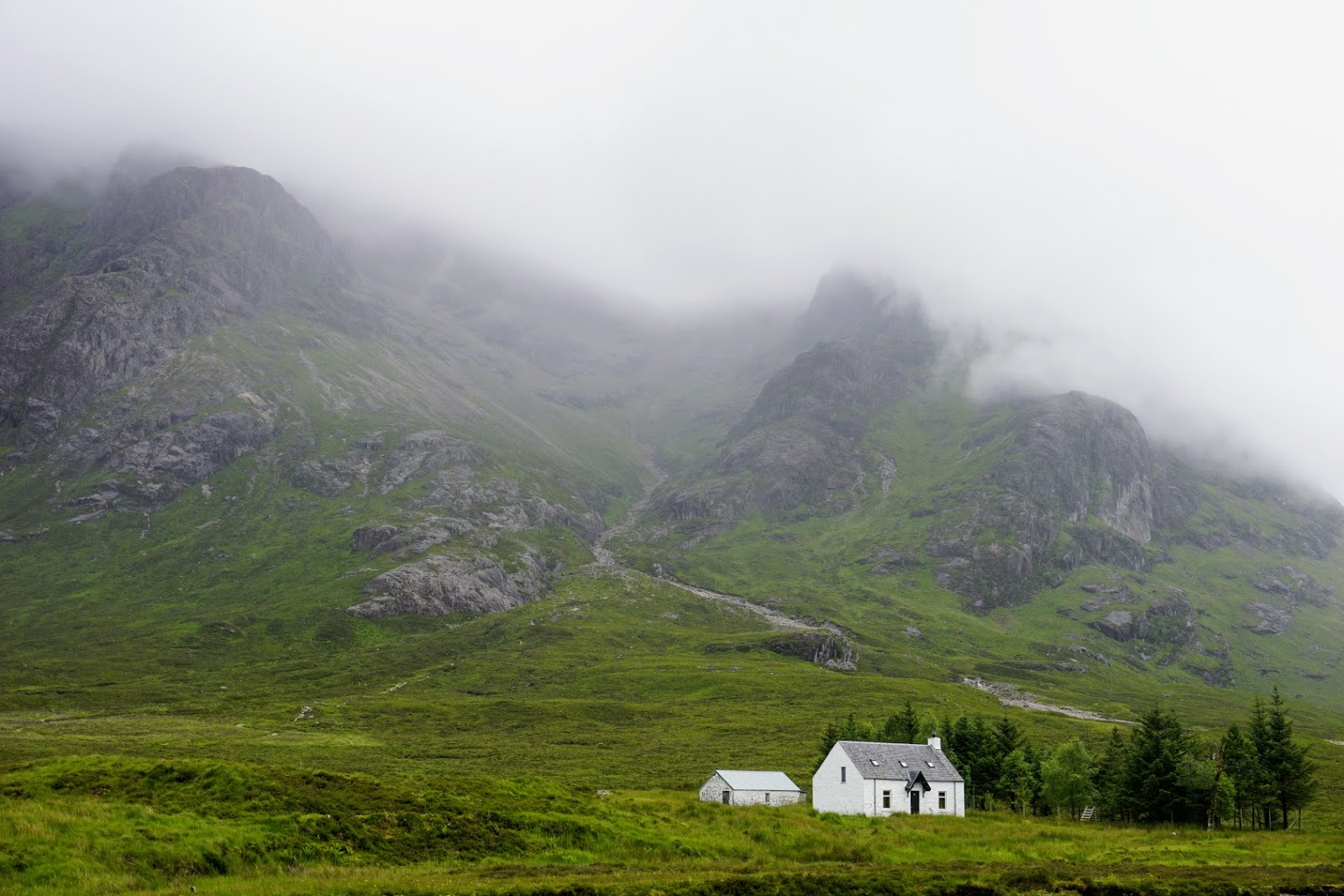 Google Photos album
After a conference in Glasgow this summer, I rented a car and drove around the Scottish highlands hiking some of the country's highest peaks, or "Munro bagging" as the locals call it (a Munro is a distinct summit 3000 feet or higher). I drove counterclockwise, starting in the Caingorms in the east, continuing to Ullapool in the northwest, and driving south to Torridon (the highlight), and finishing in Glencoe. My second trip to Scotland definitely did not disappoint.

Munros bagged:
Sgor Gaoith, Cairngorms
Beinn Eighe, Torridon
Buchaille Ettive Mor, Glencoe
Hit lots of other less notable trails as well, from the mountain trail in the Beinn Eighe nature reserve to a coastal walk in the tiny village of Sheildag where I stayed for two nights. Got rained out of An Teallach near Ullapool and Ben Nevis, the UK's highest peak, though, so I'm looking for another excuse to visit!
Patagonia, Dec. 2018 - Jan. 2019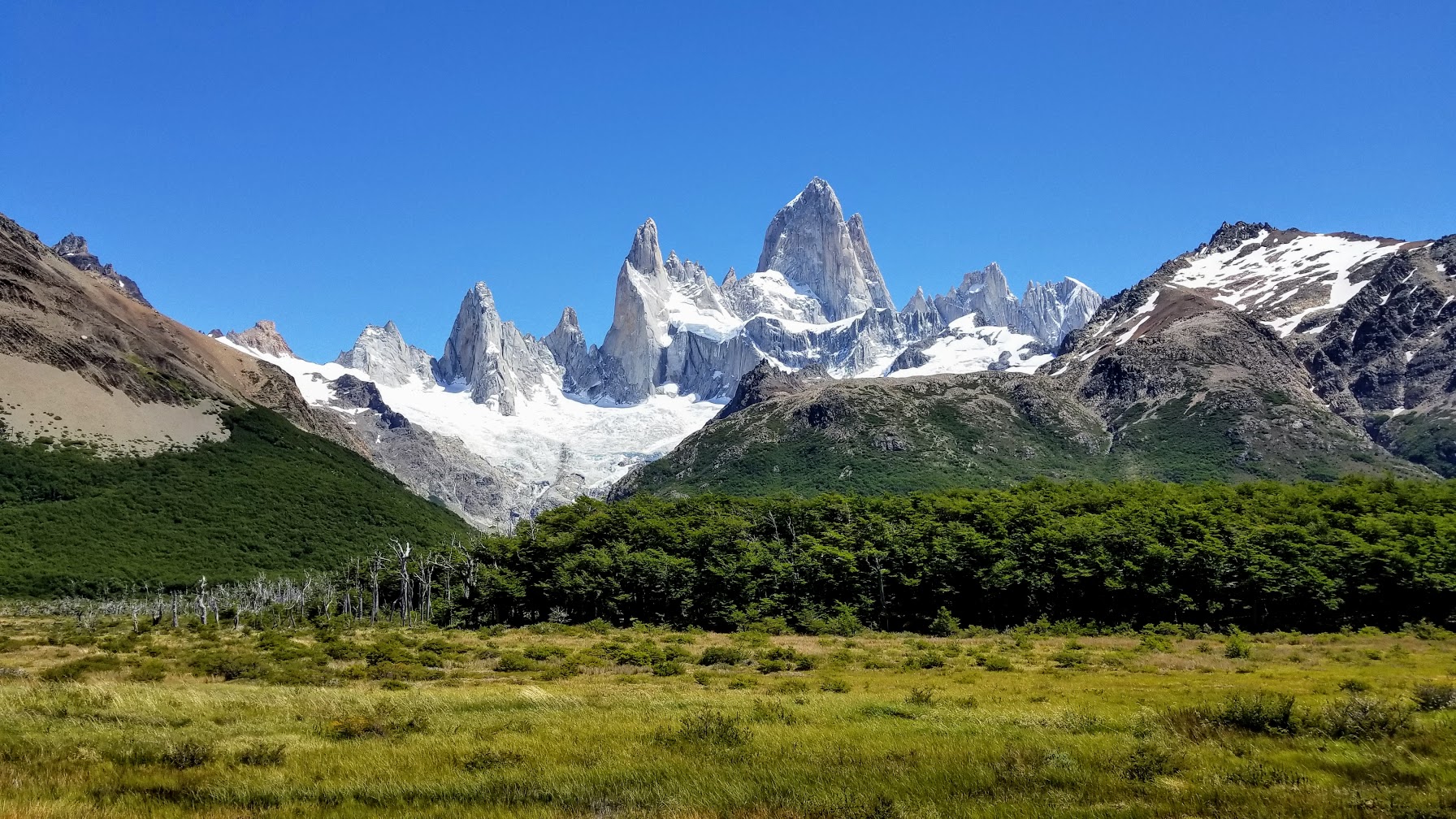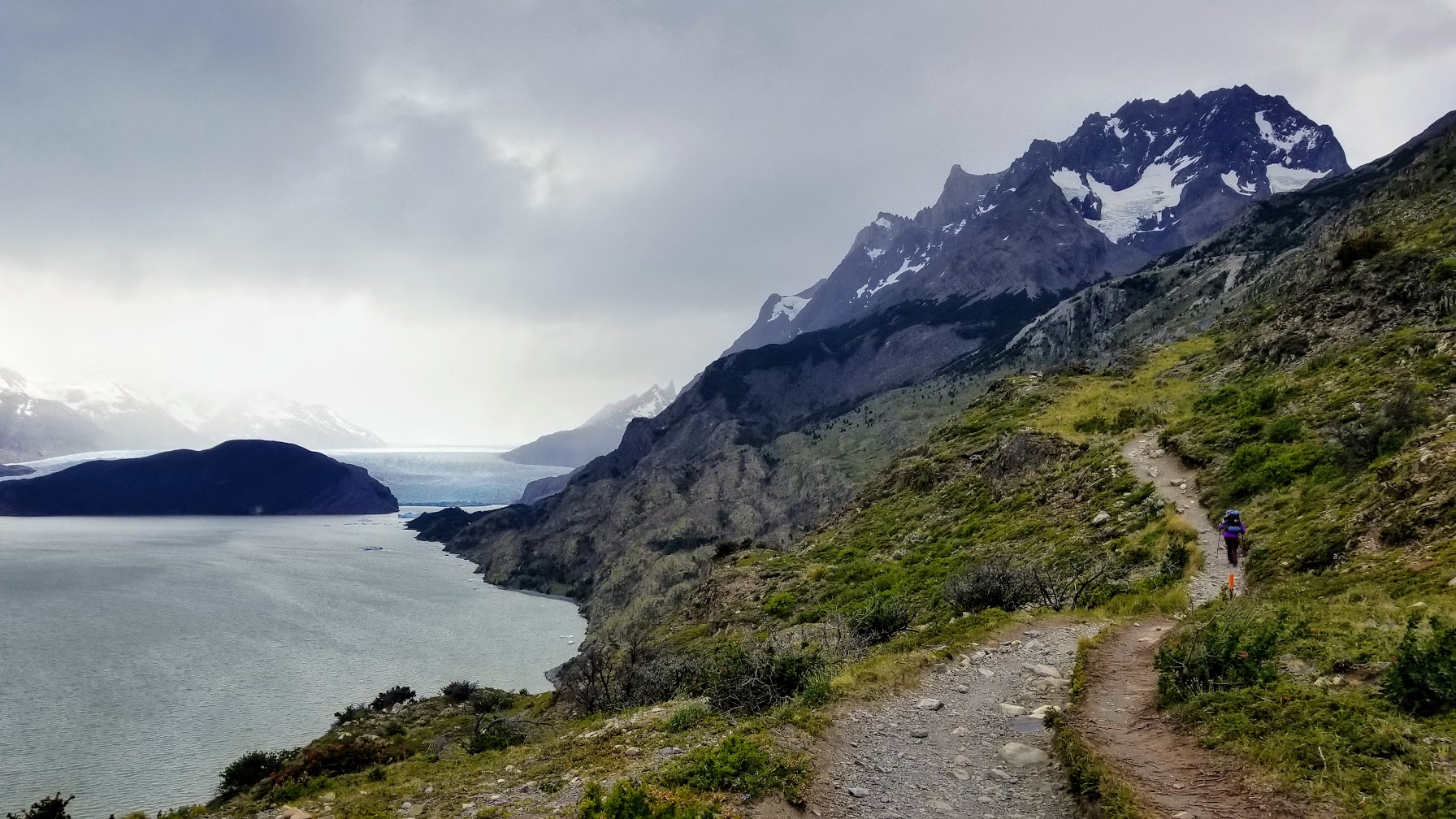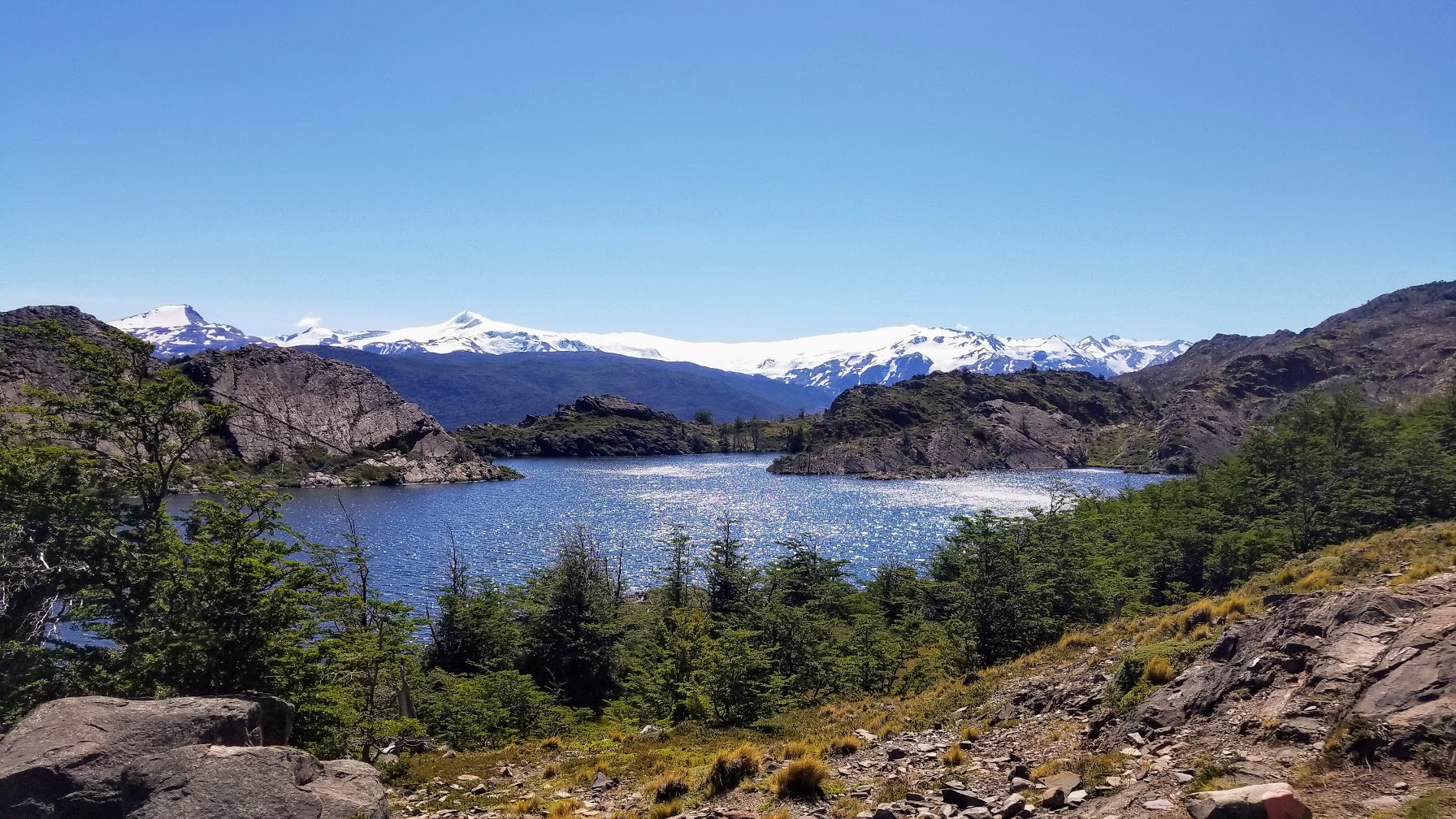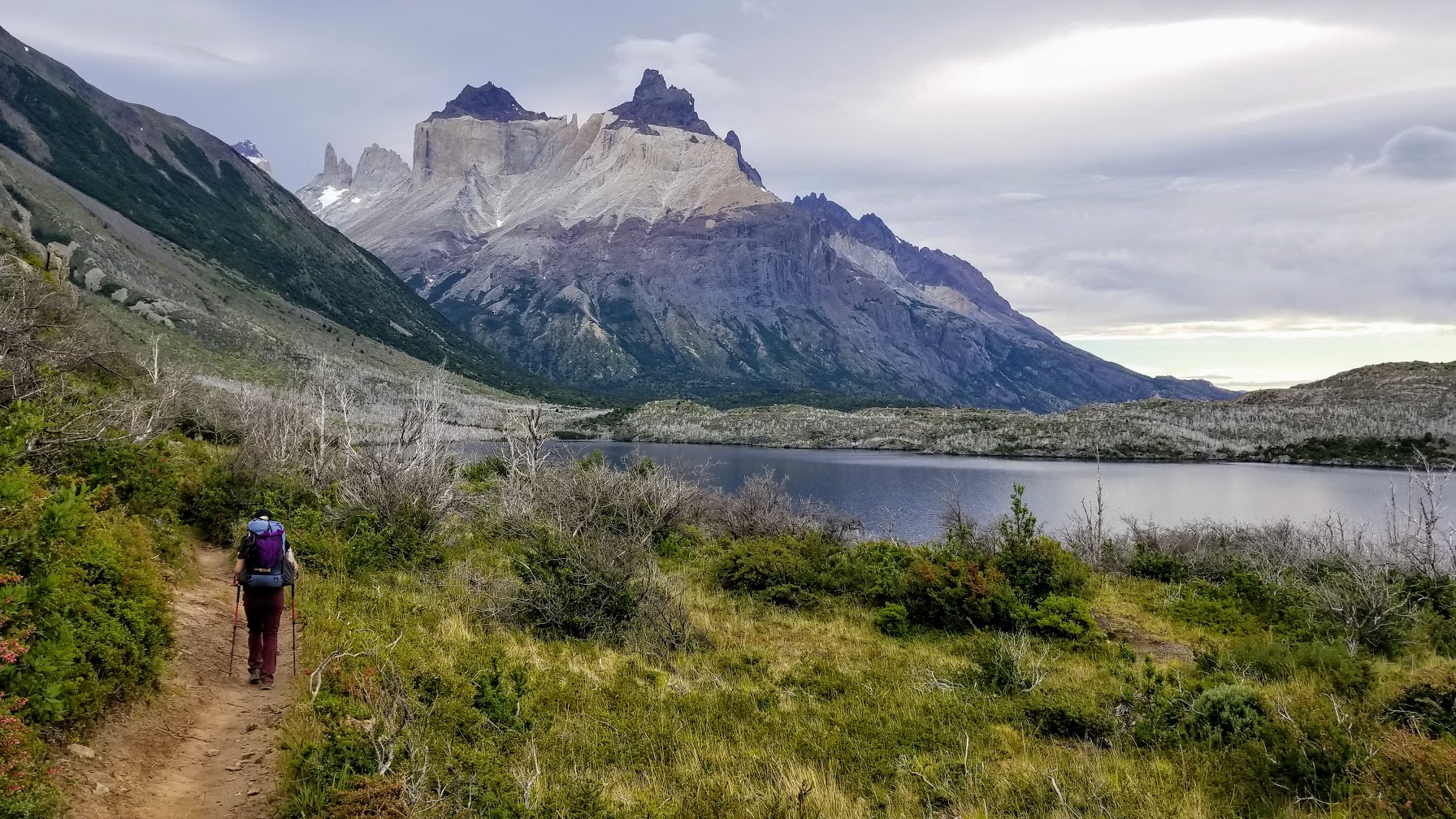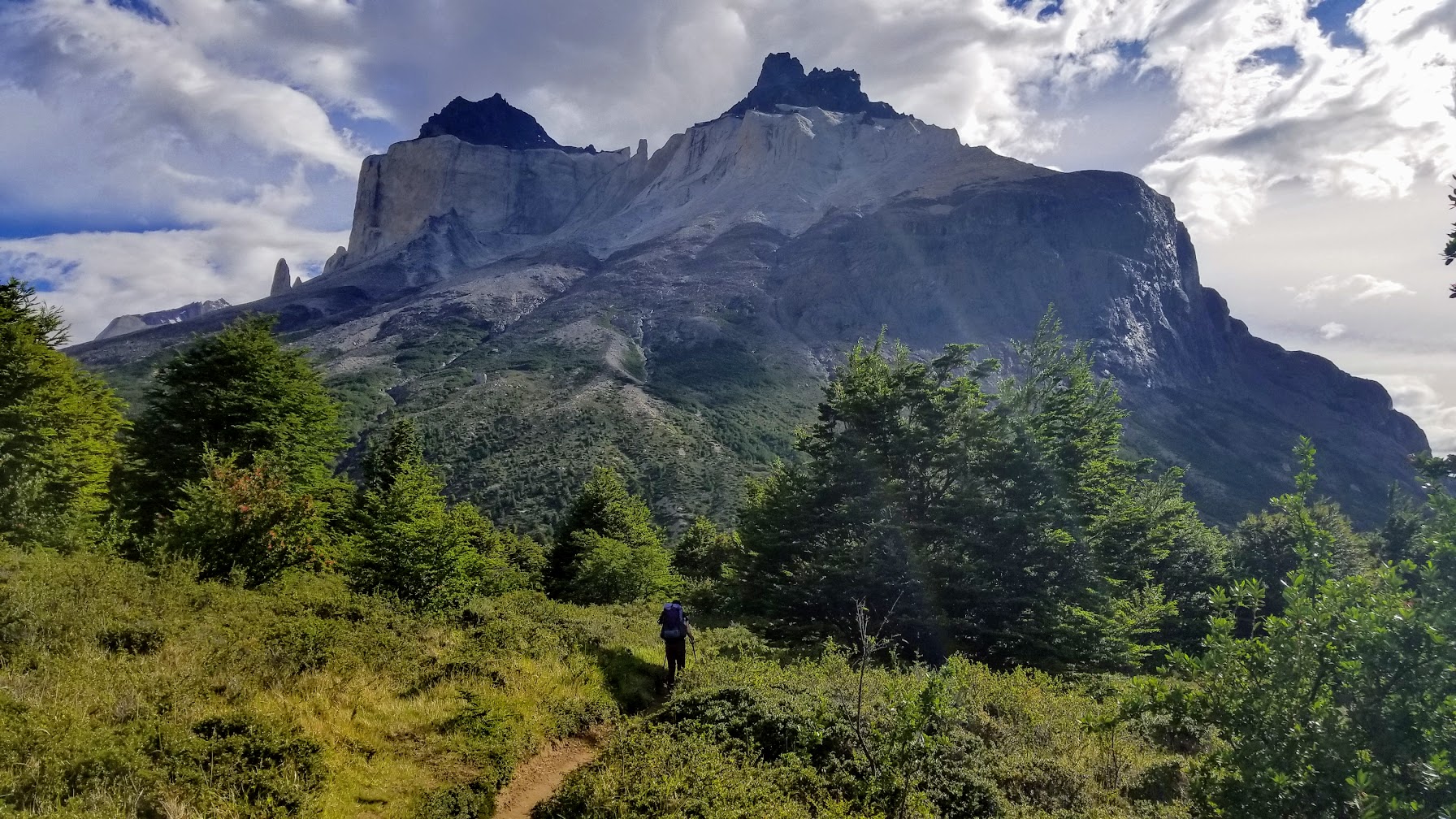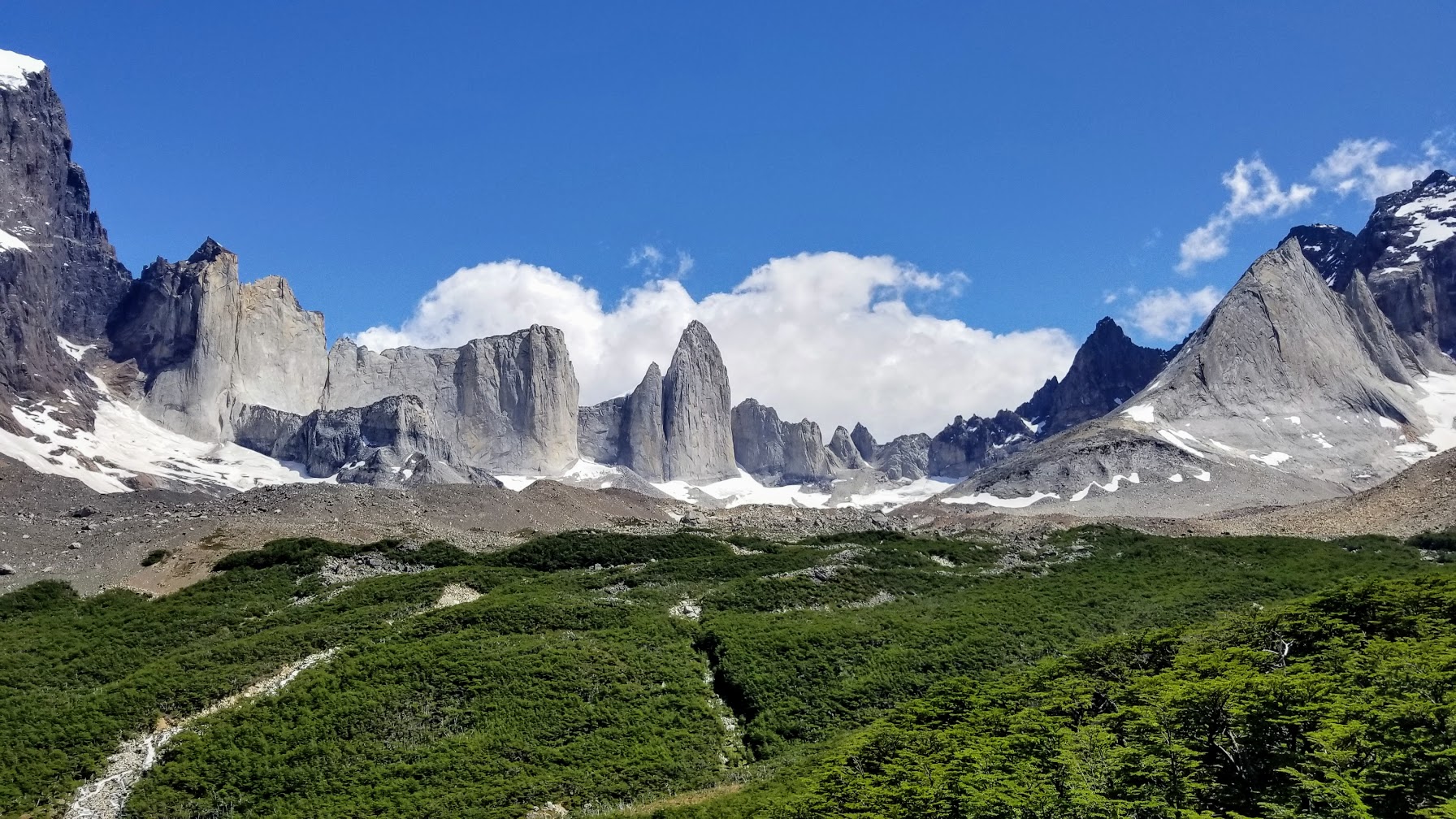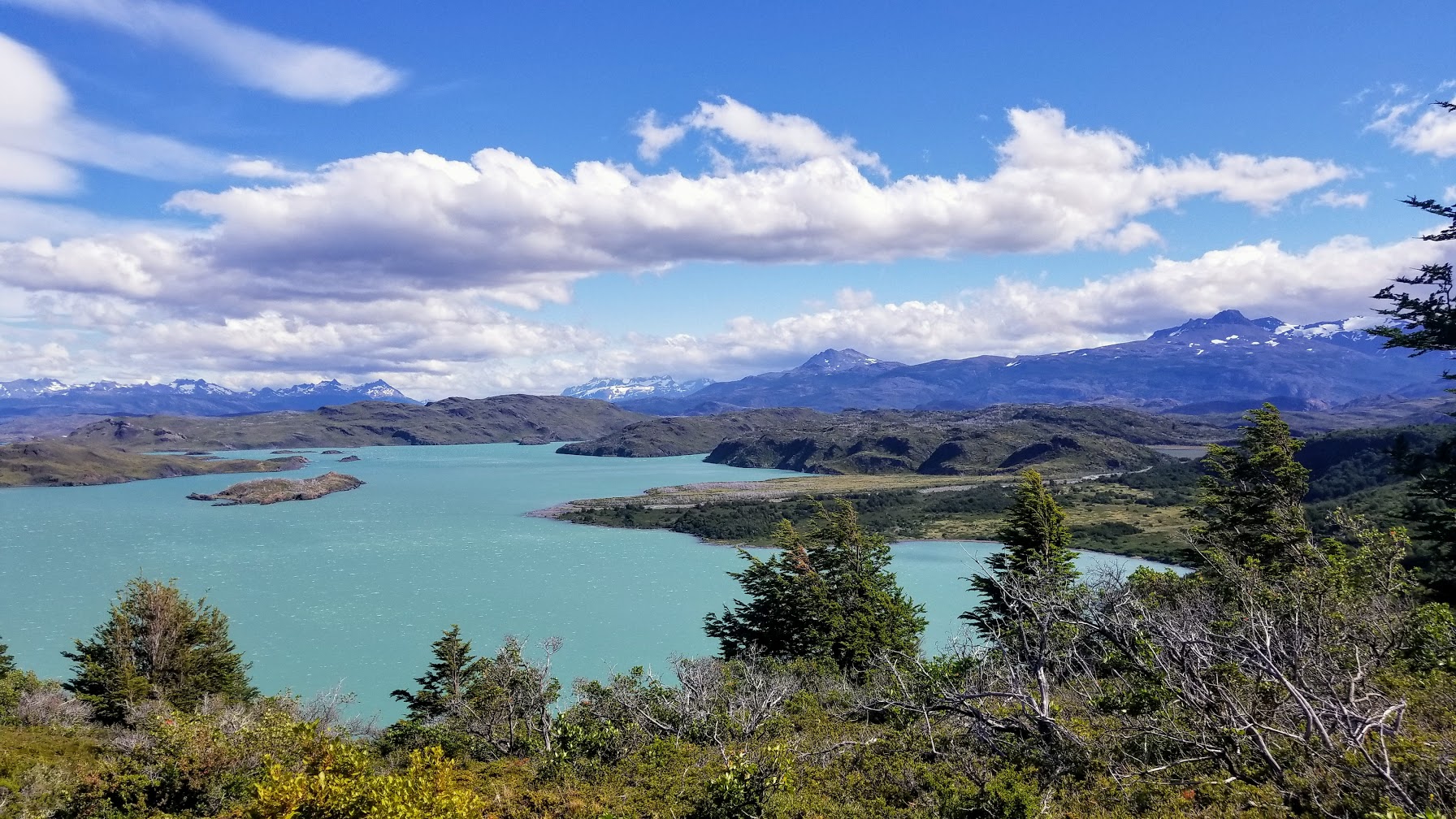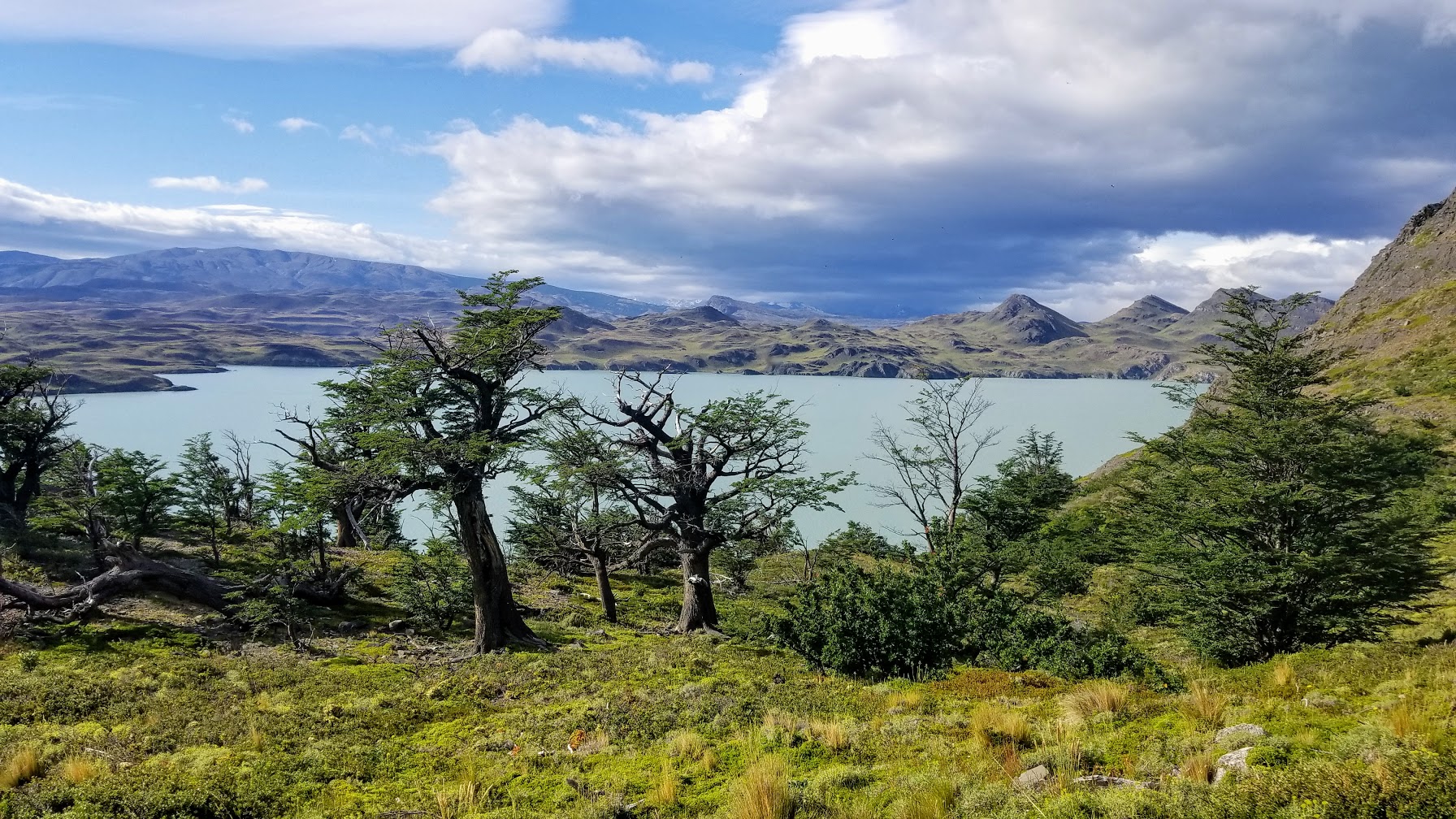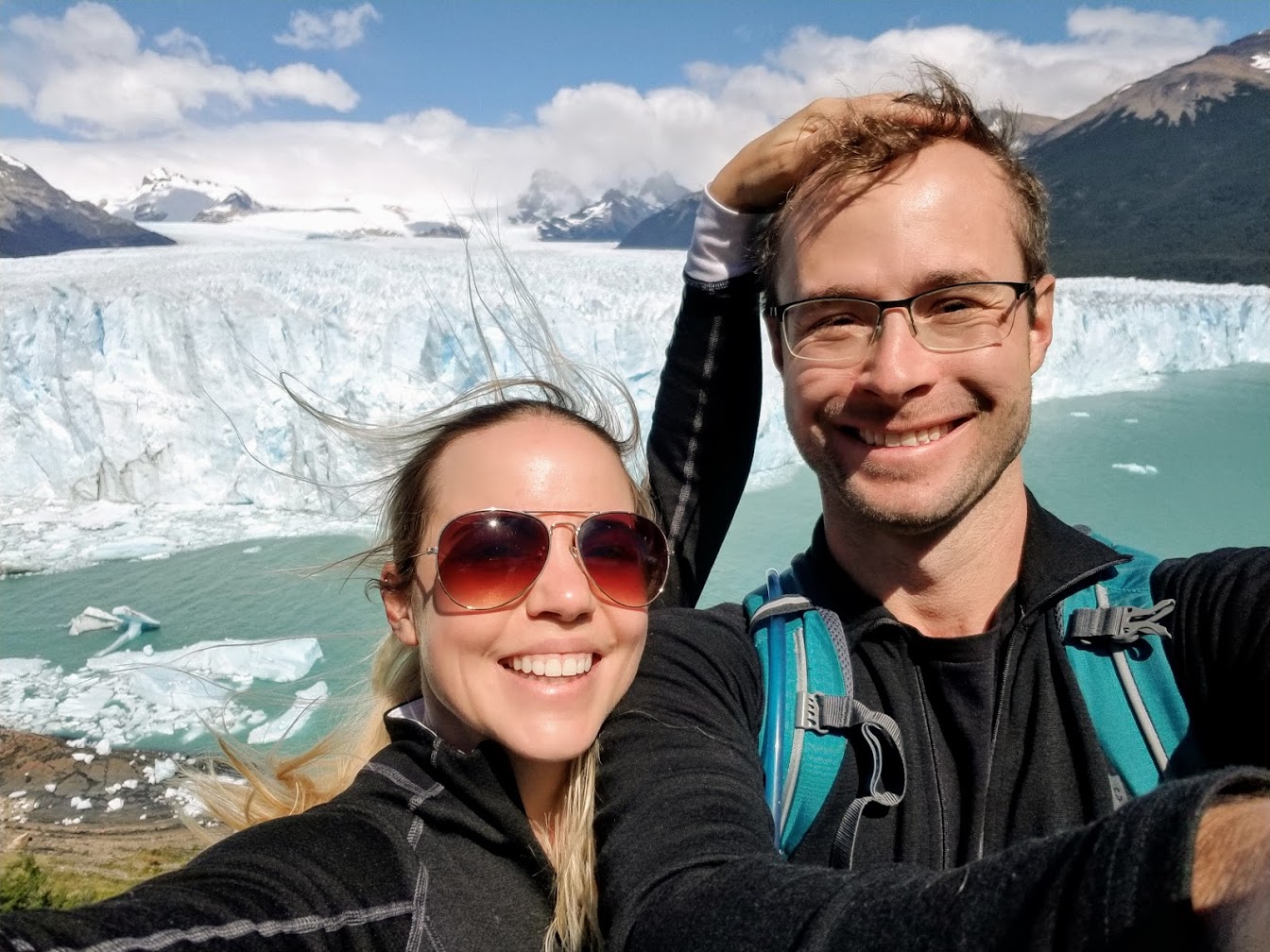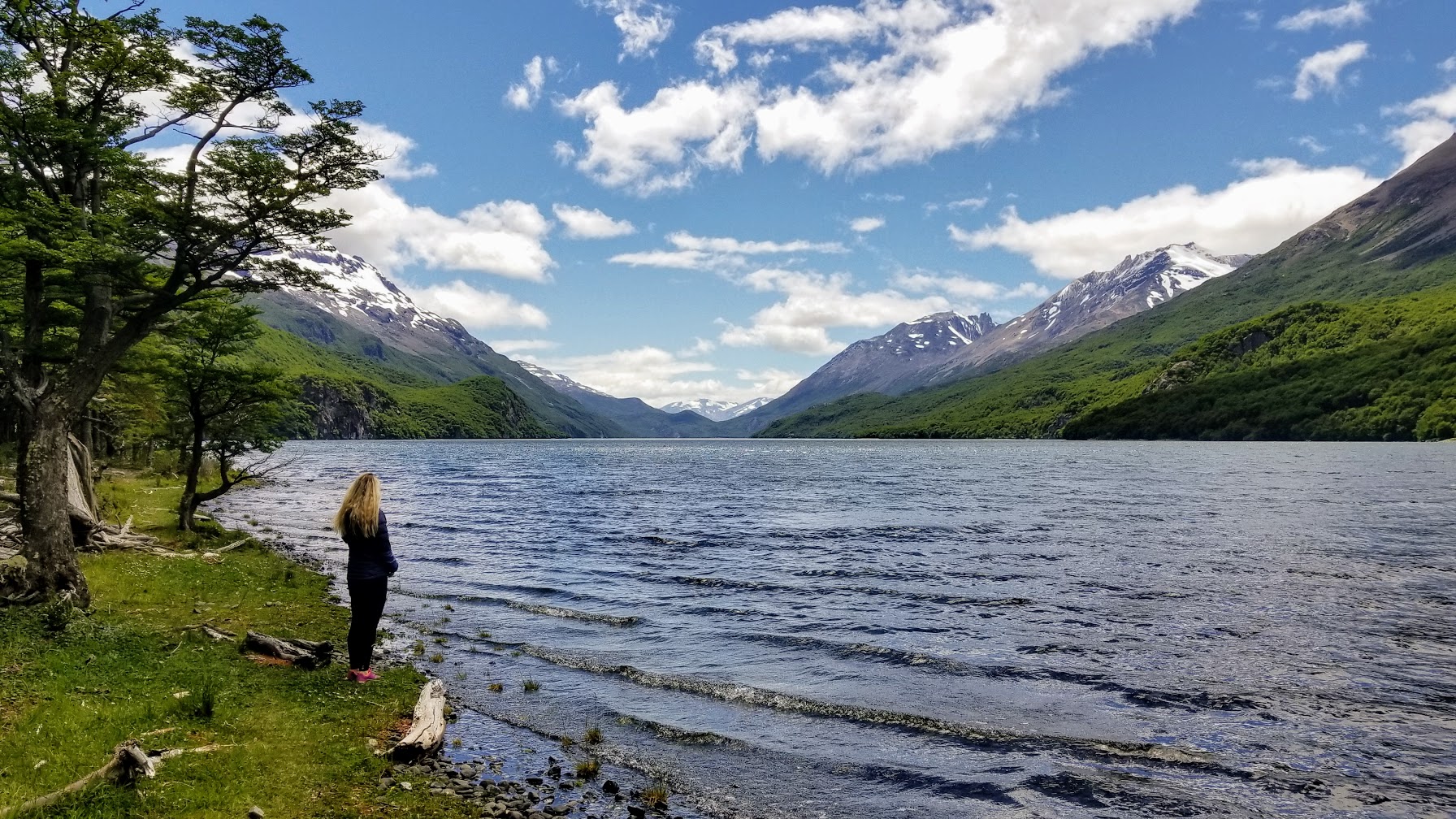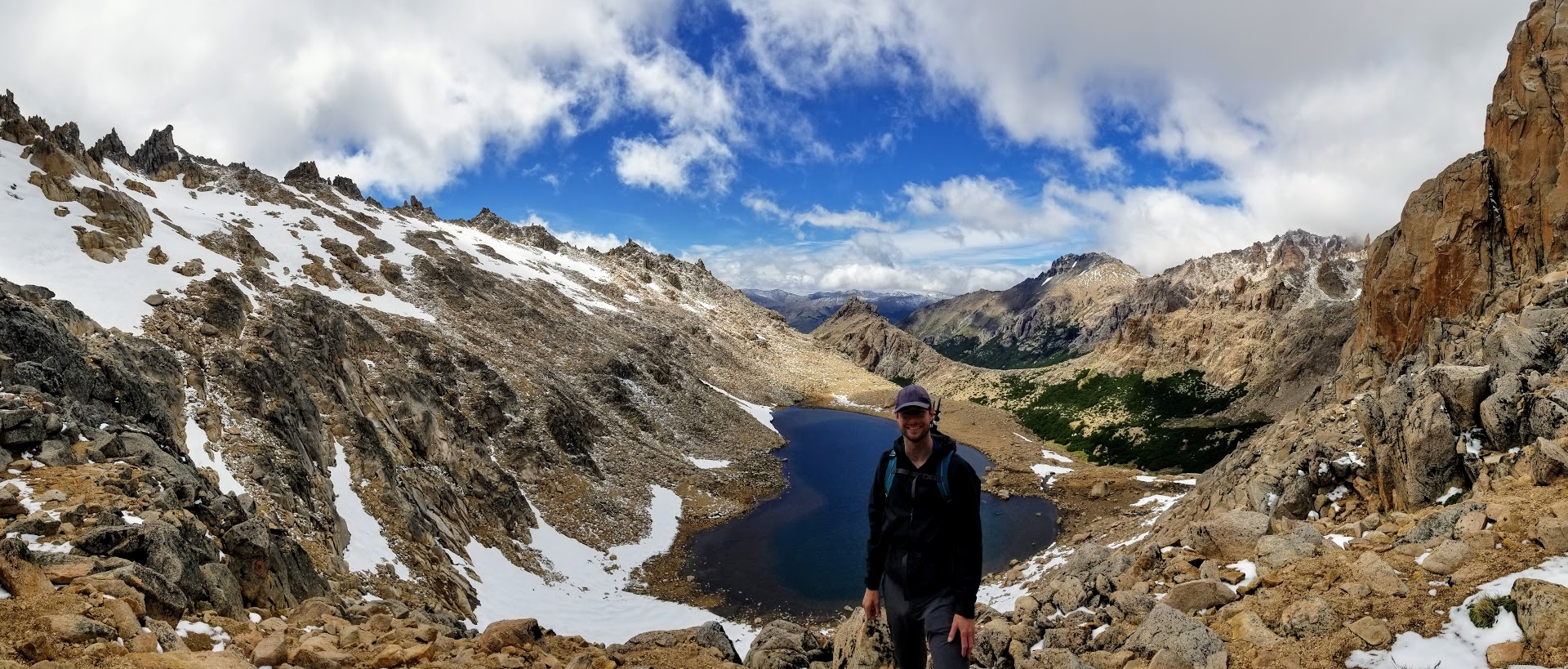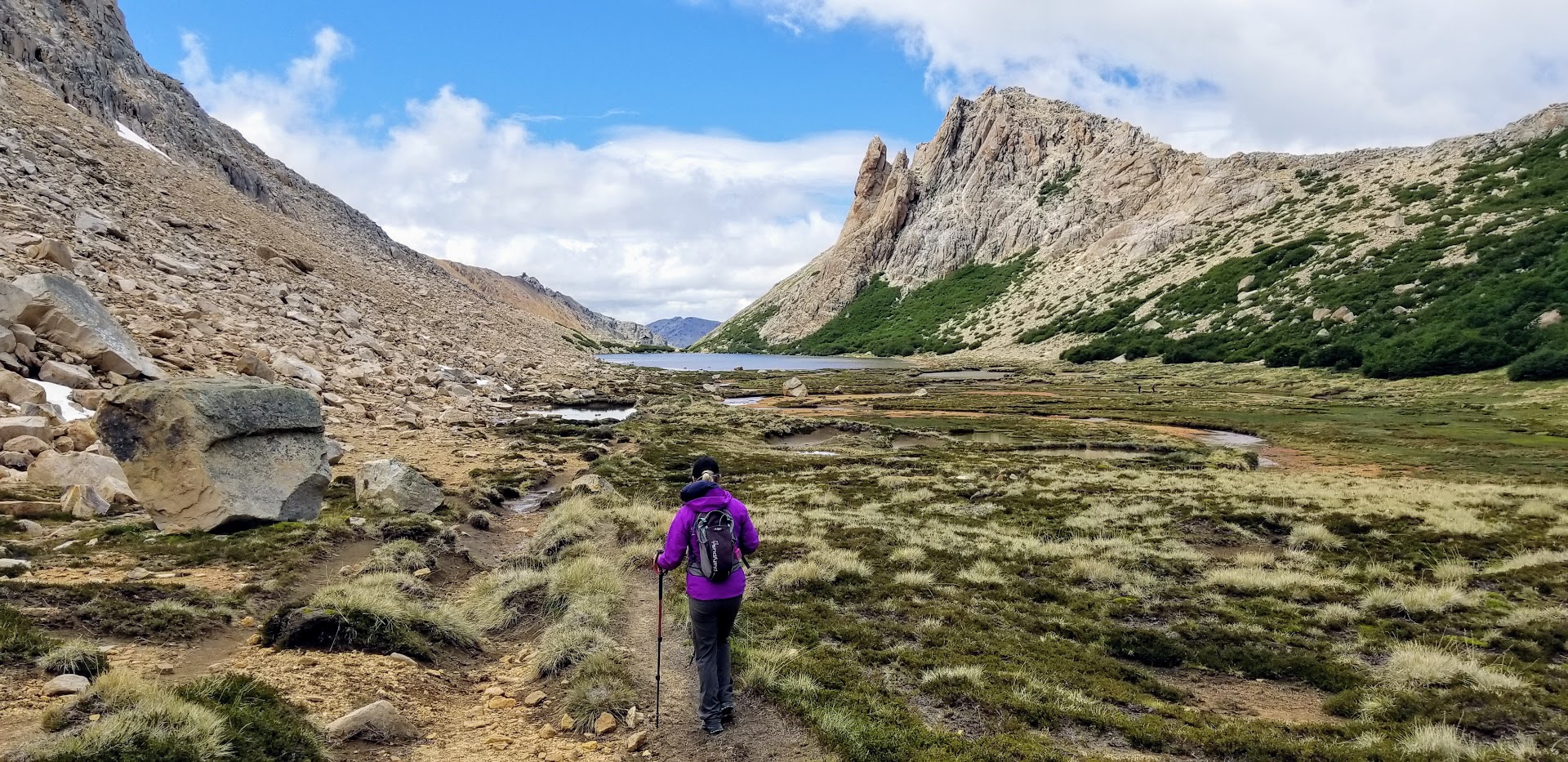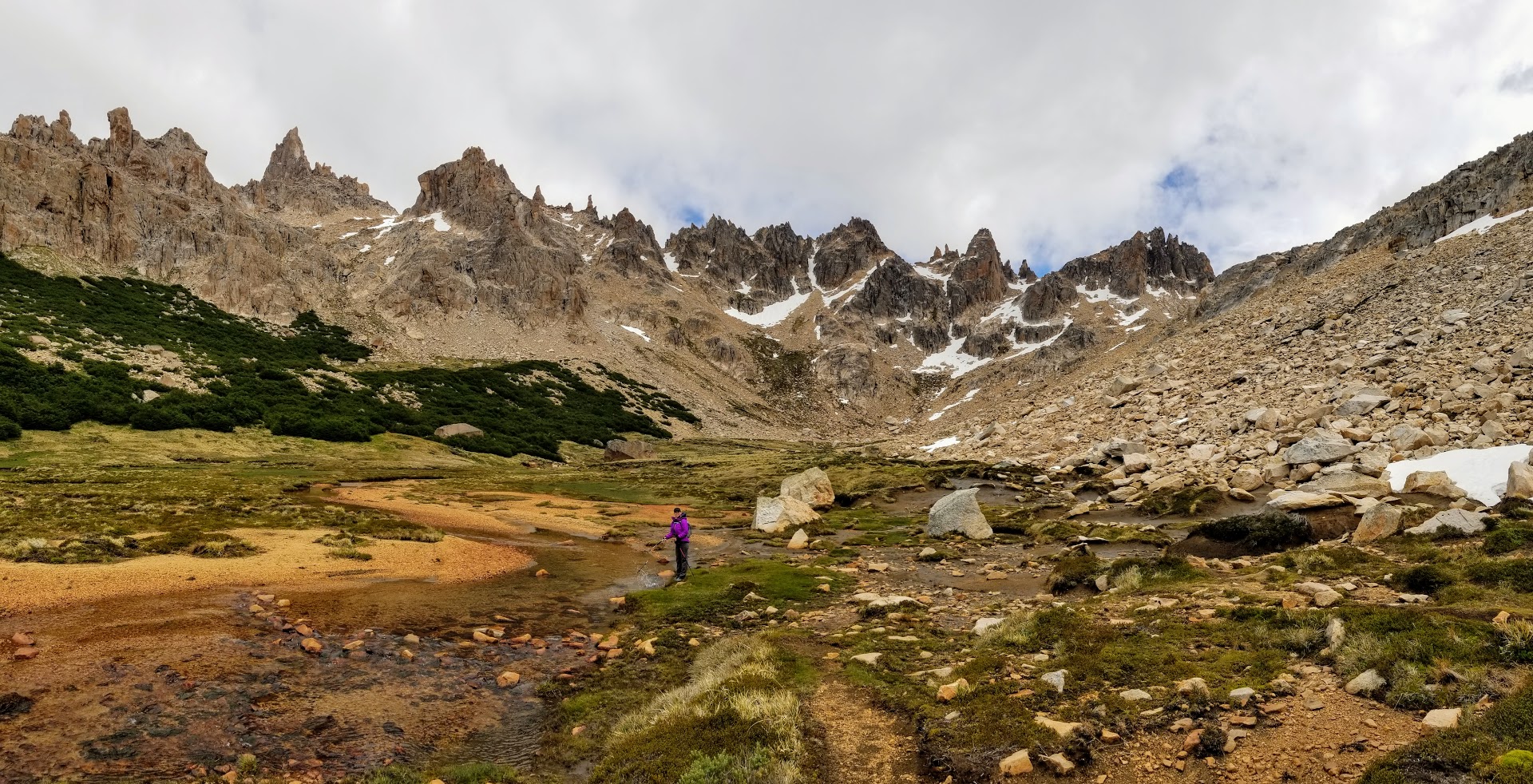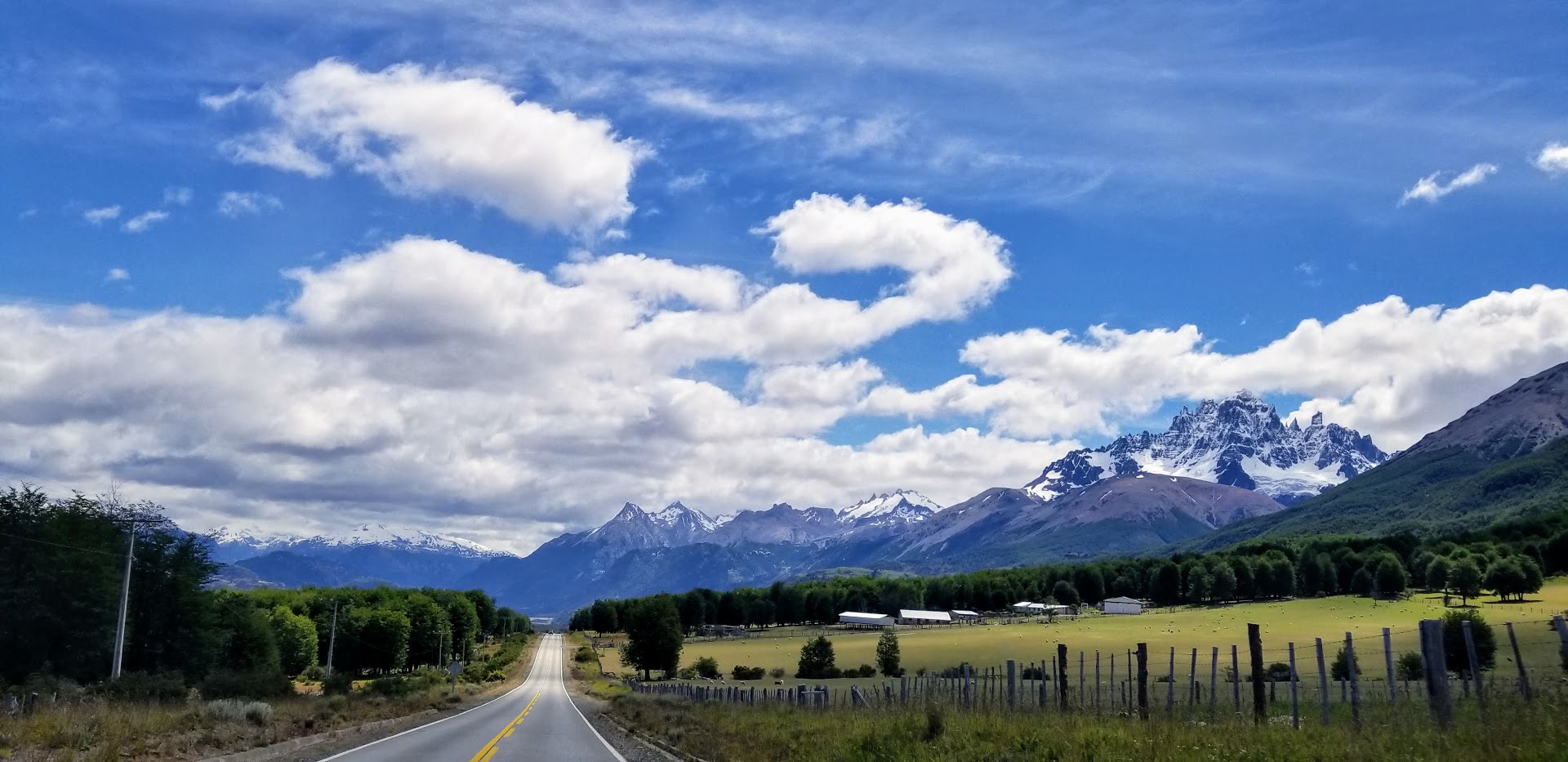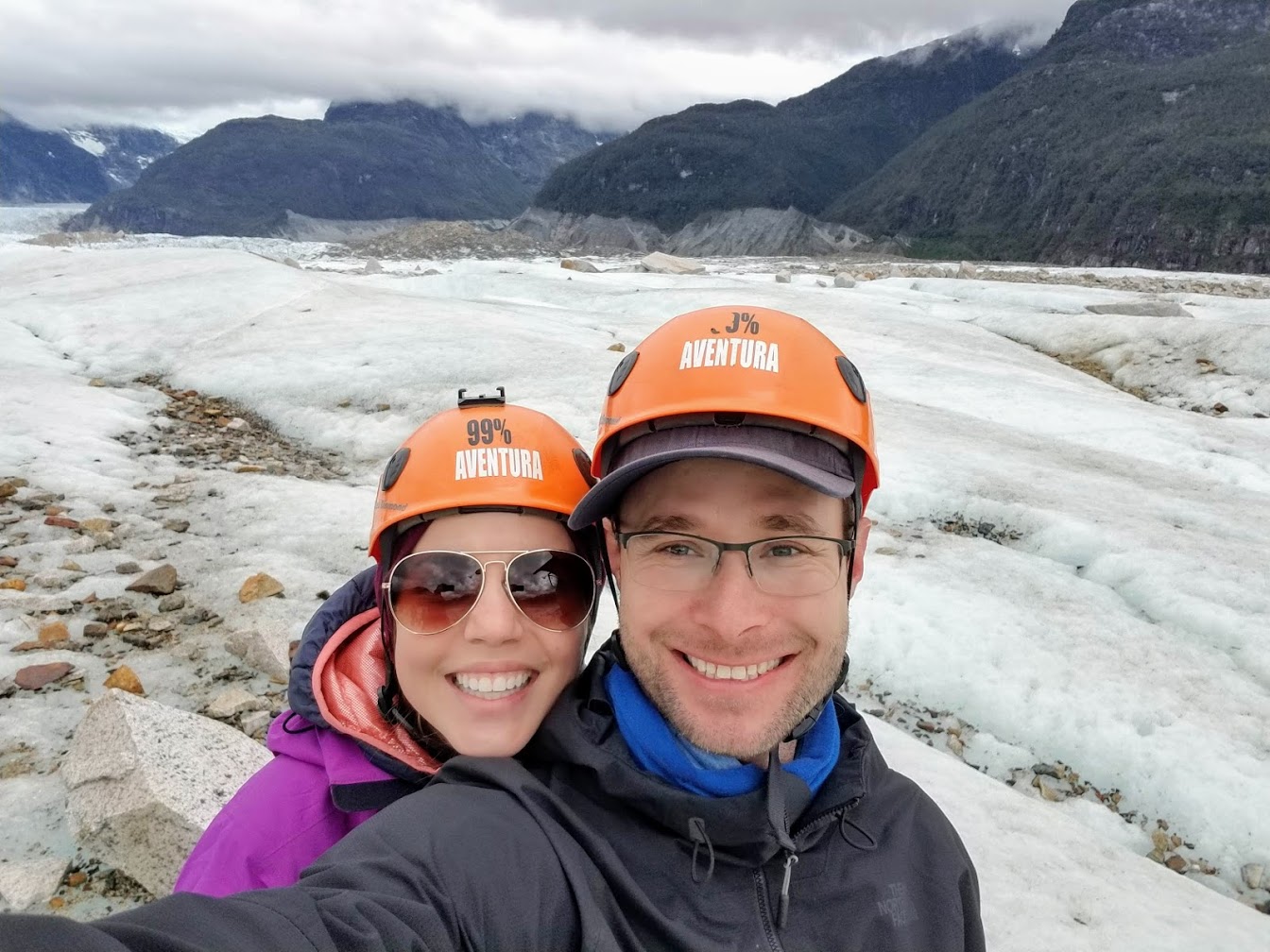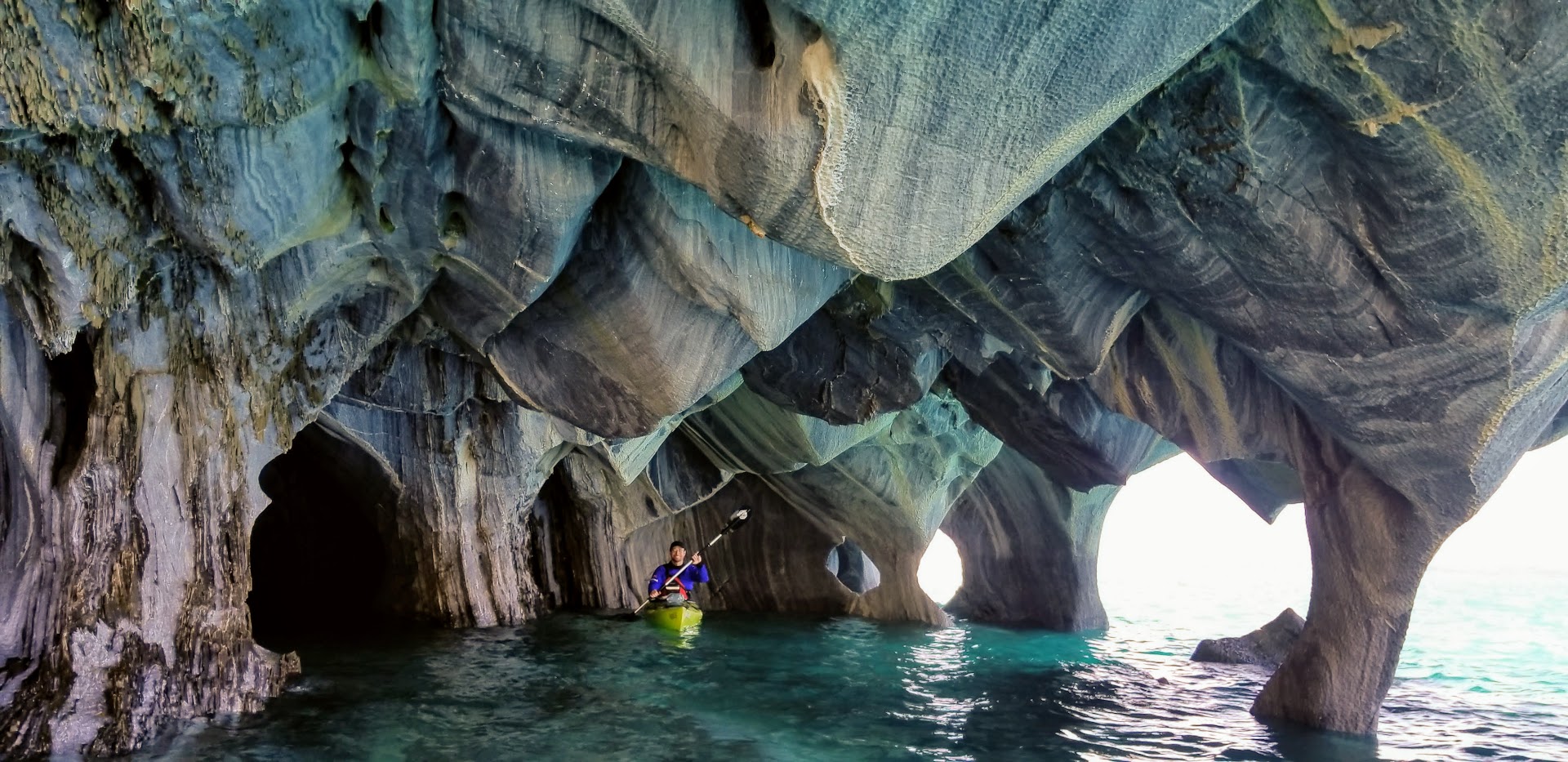 Google Photos album
During the past winter break, my fiancee, Alex, and I trekked and road-tripped around Patagonia. We started our trip by backpacking the "W" in Chile's Torres del Paine National Park. Although December is known for rain and extremely strong (100kmh) winds in the park, we had amazing weather throughout our trek. The hike in the middle of the W to Mirador Britannico was probably my favorite portion of the trail. From there, we road-tripped and hiked around Argentina's Los Glaciares National Park and Lakes District, and finished with a 4WD adventure on the Carretera Austral in Chile's Aysen region. Aside from the W trek, highlights included an overnight trek to Cerro FitzRoy near El Chalten and the day hike to Refugio Frey near Bariloche (both in Argentina); the latter might actually be my favorite hike of all time.
Continental divide road trip, Sep. 2018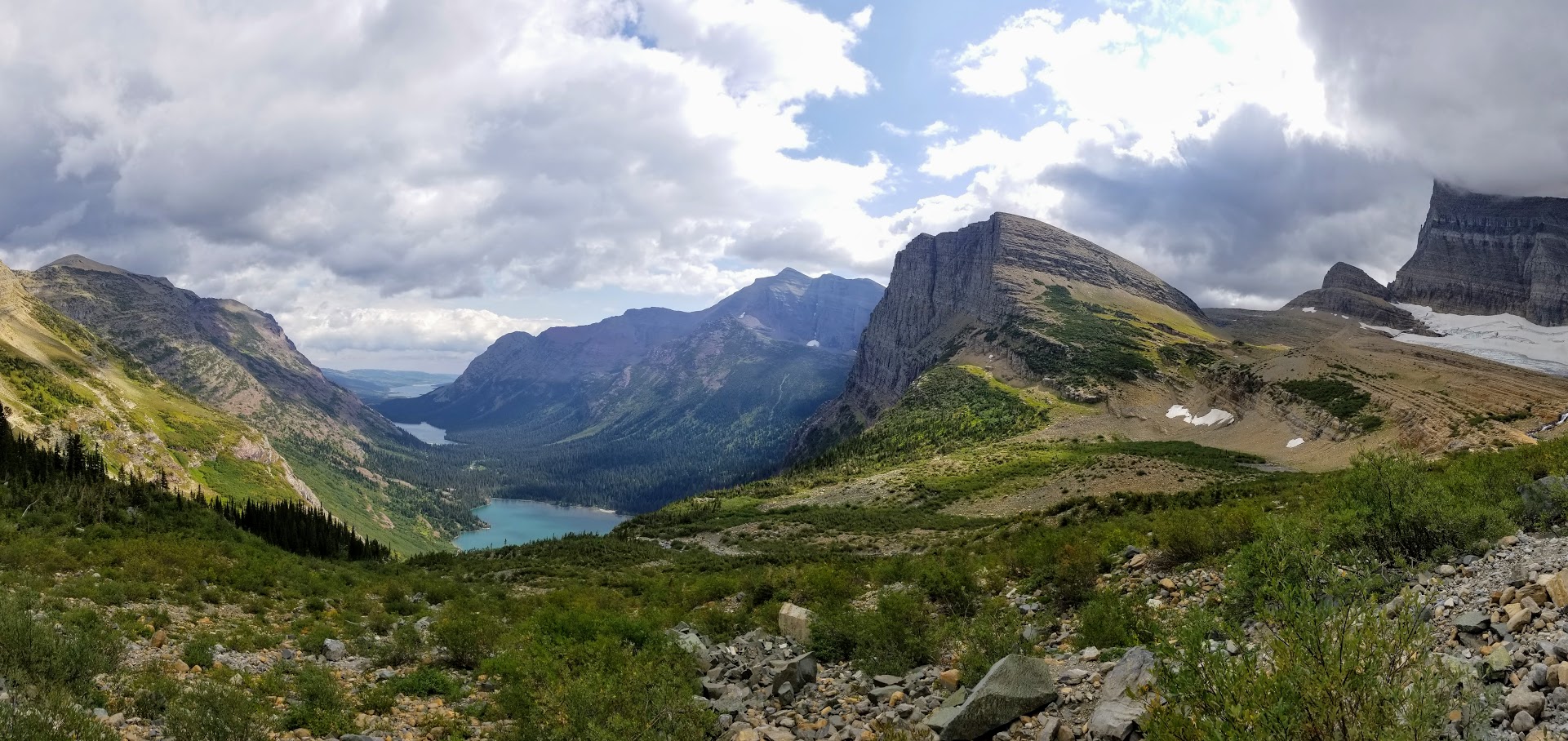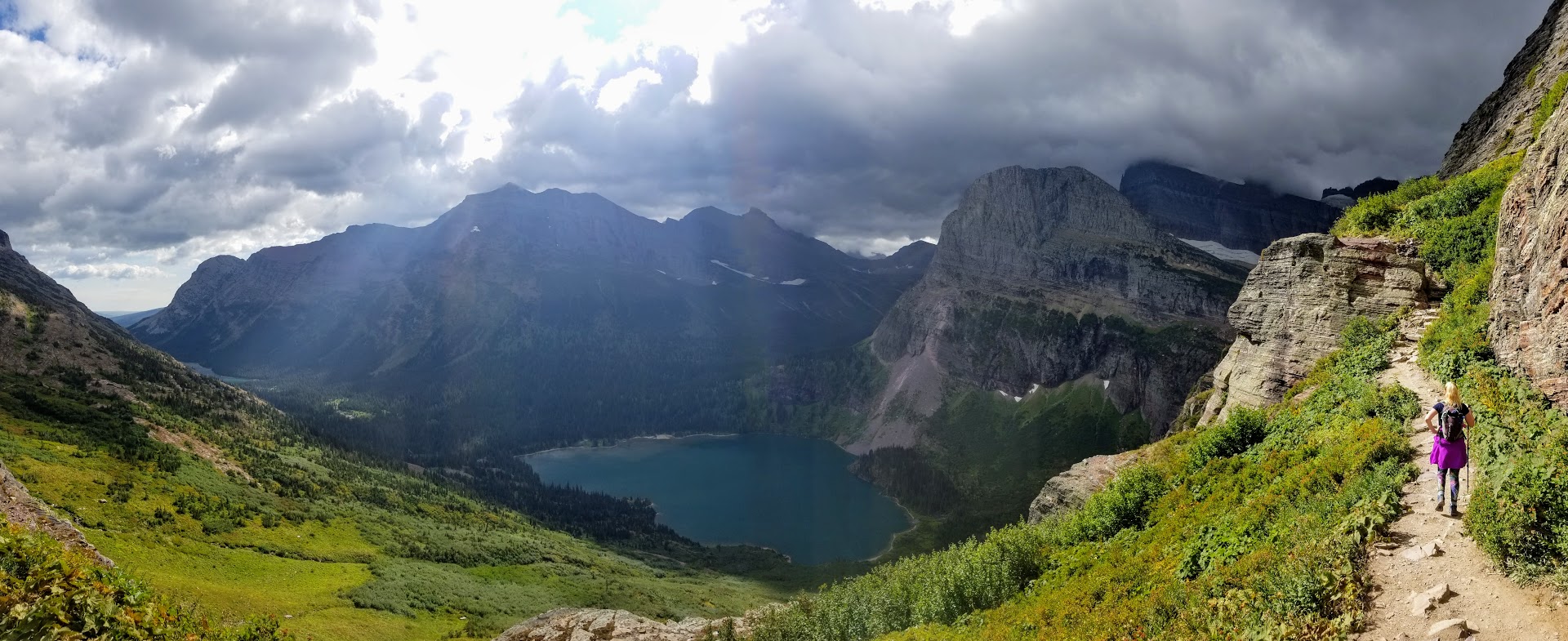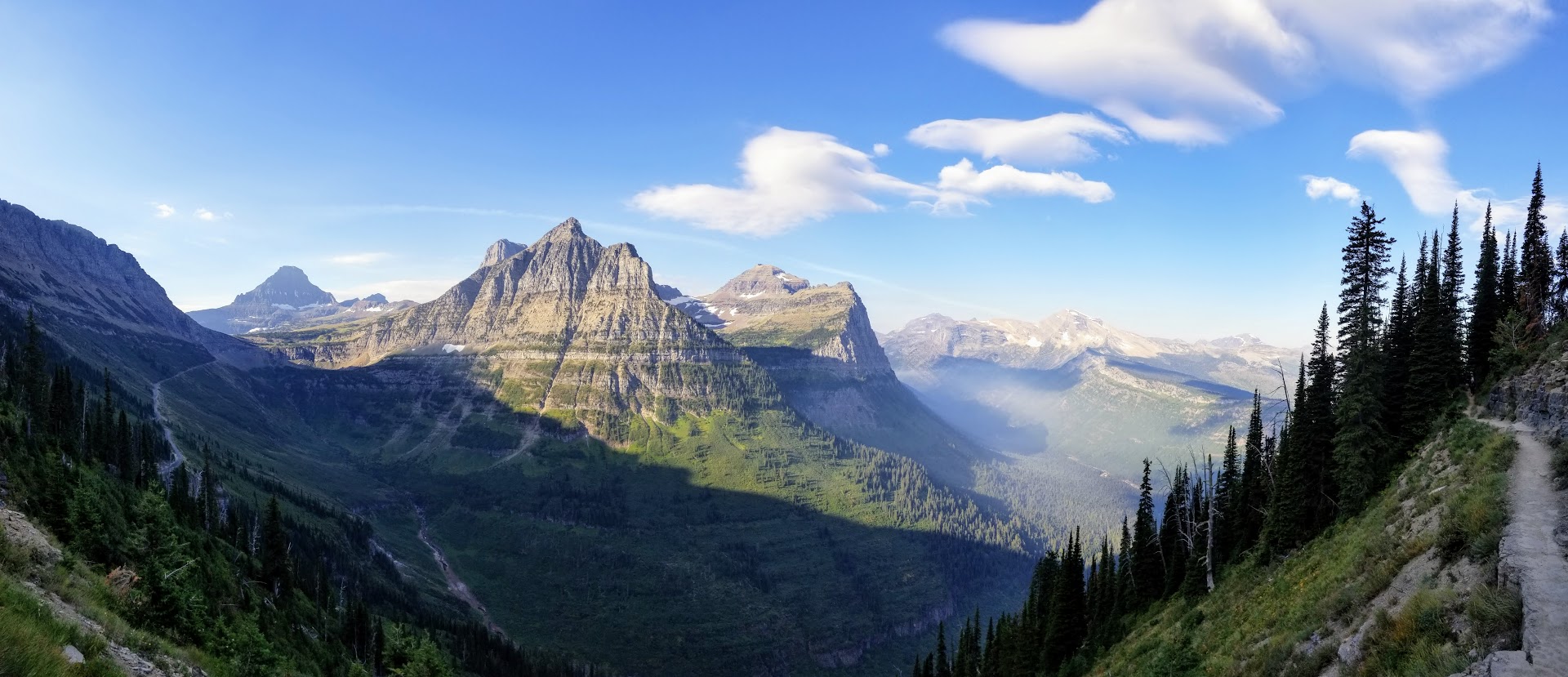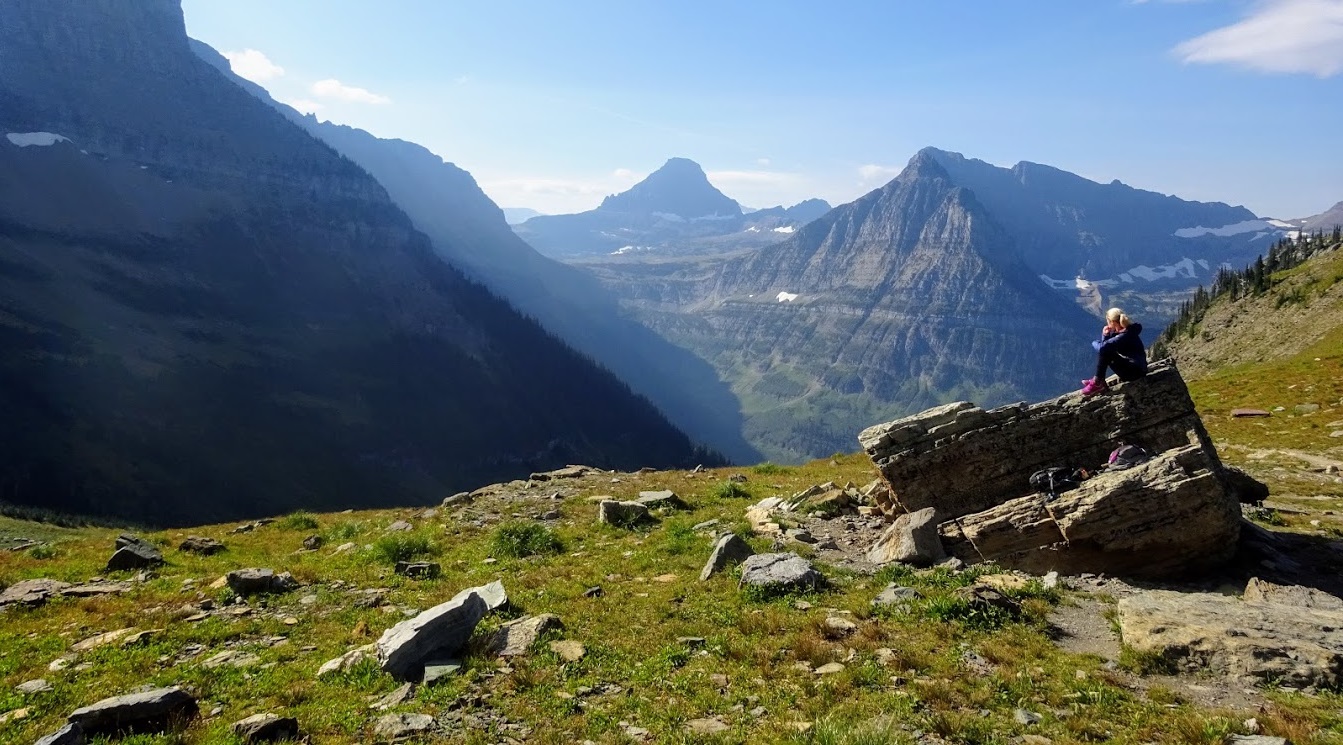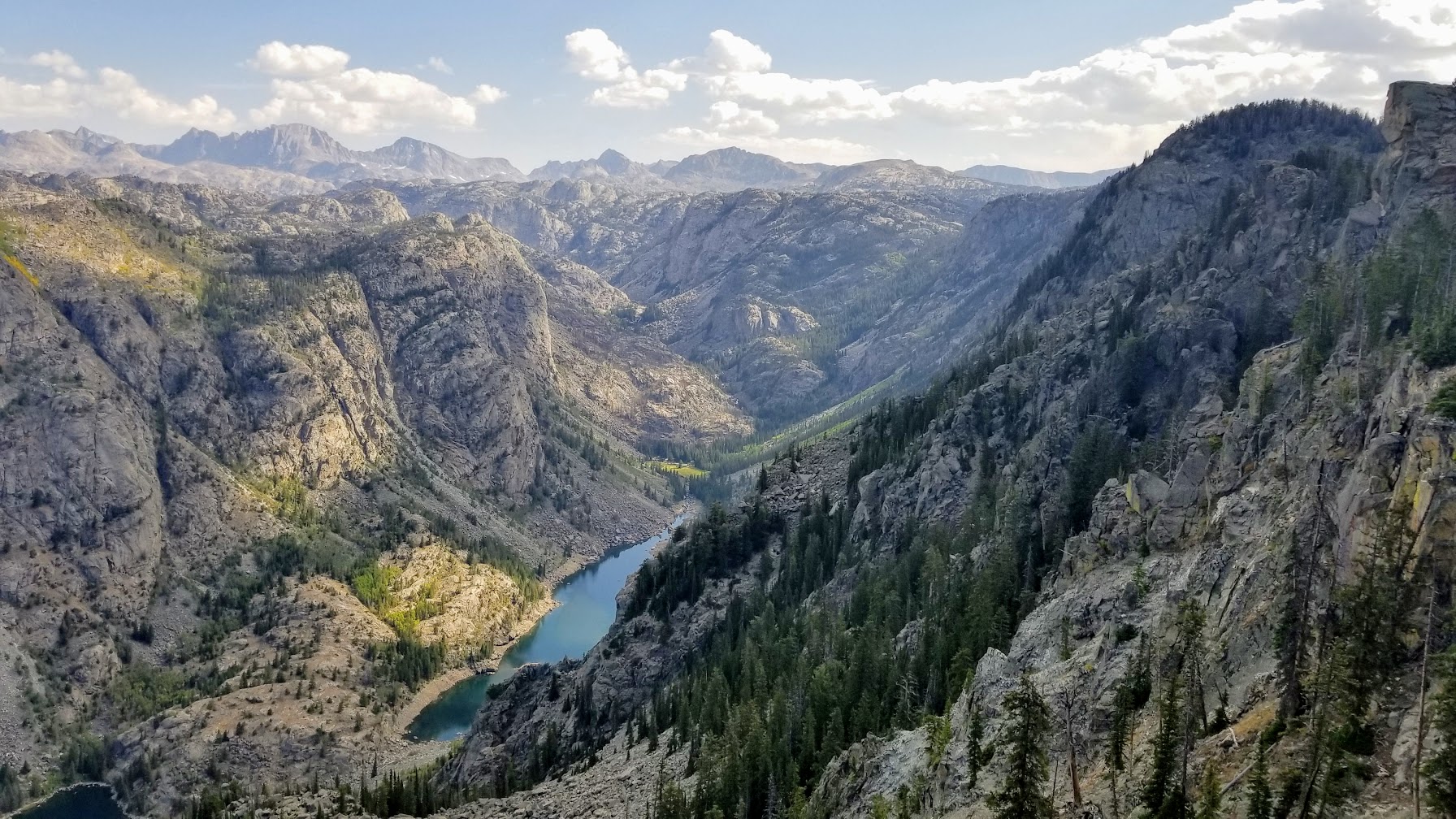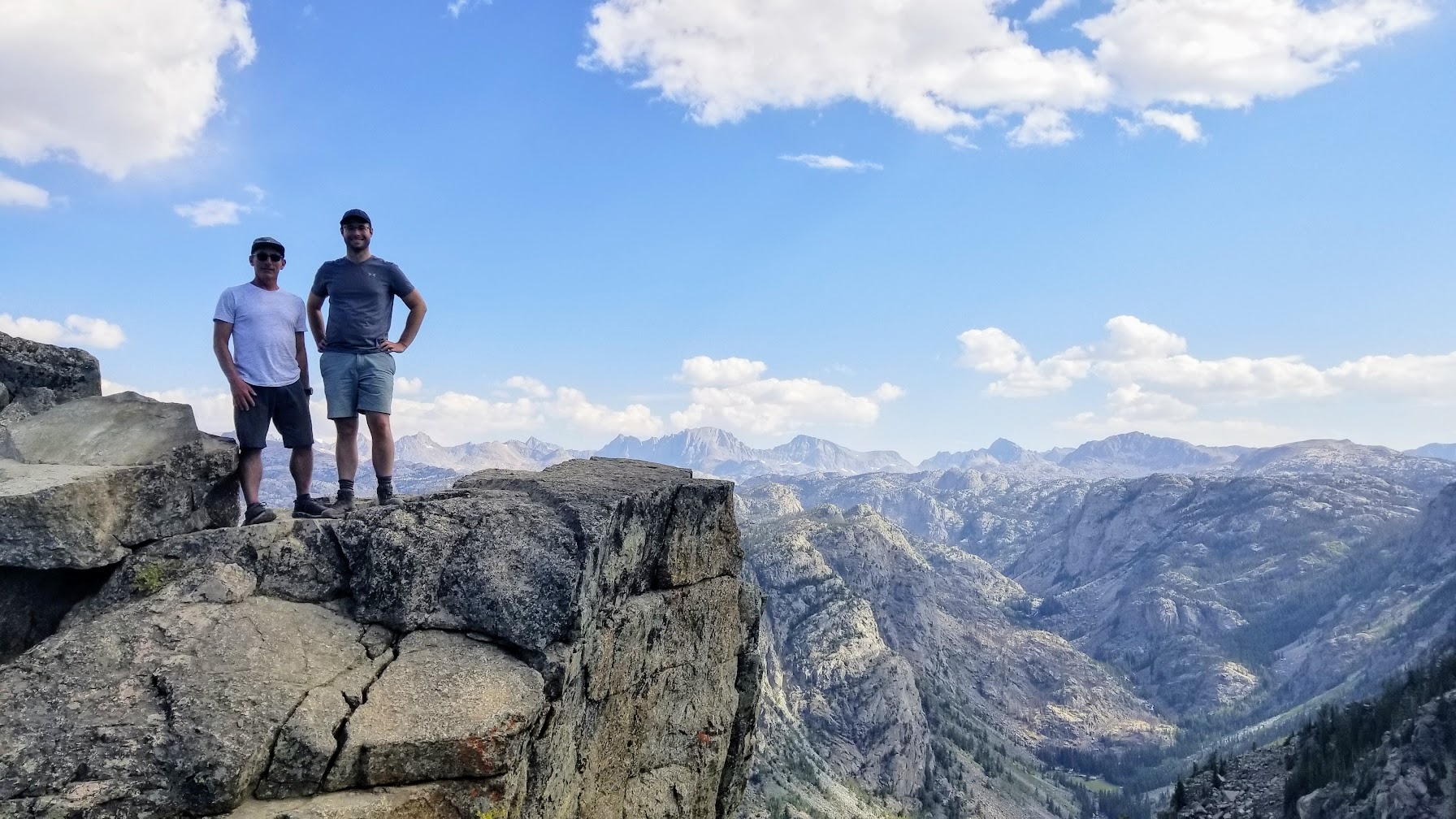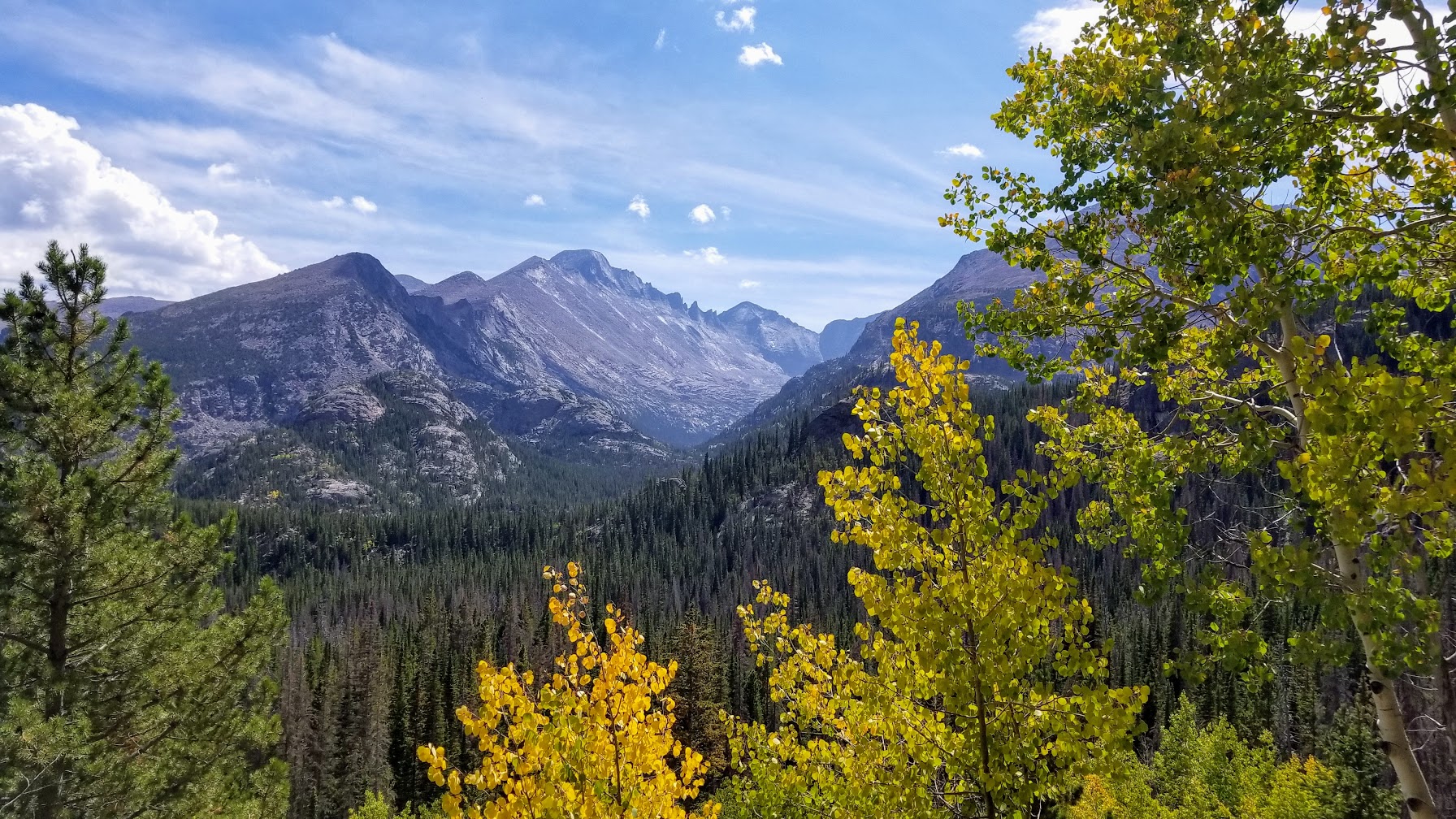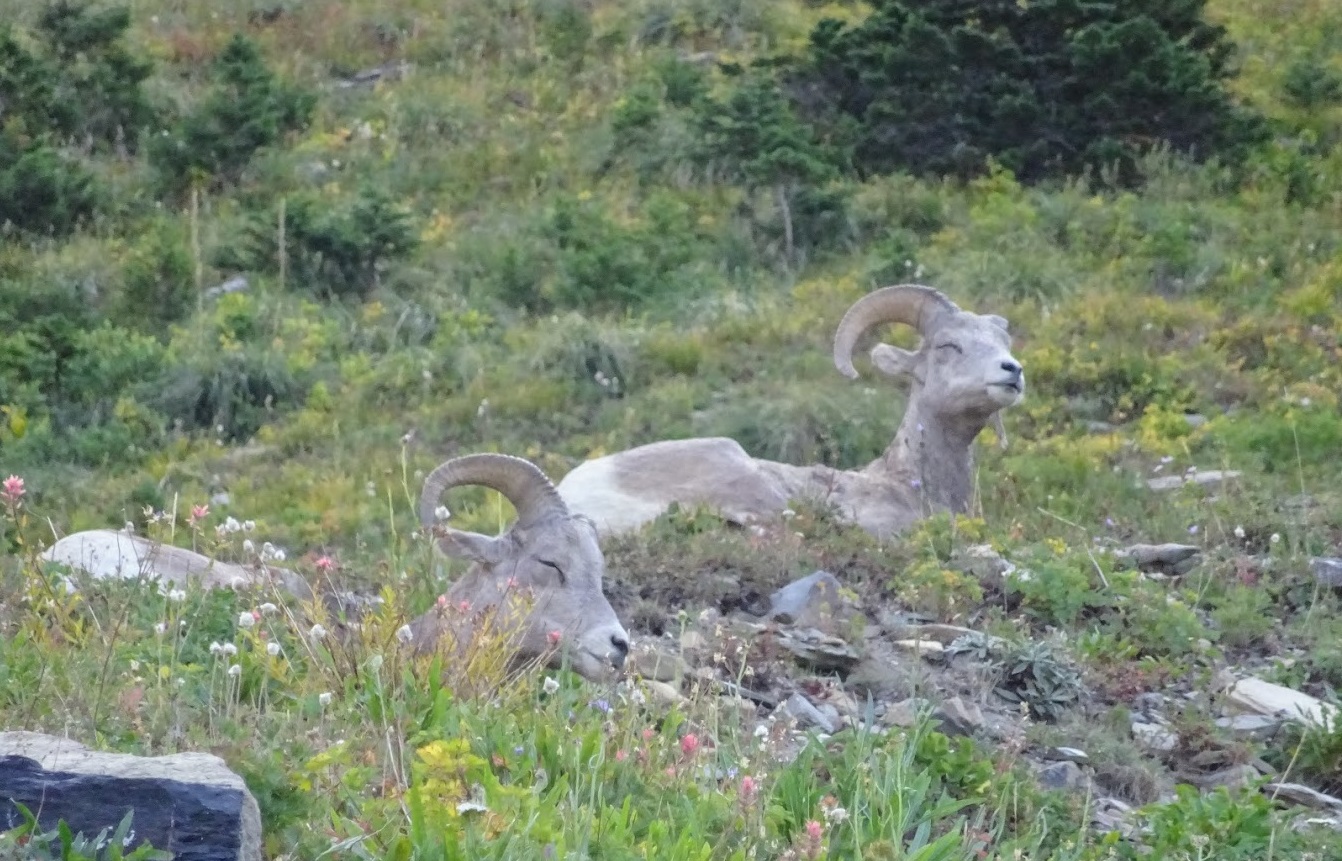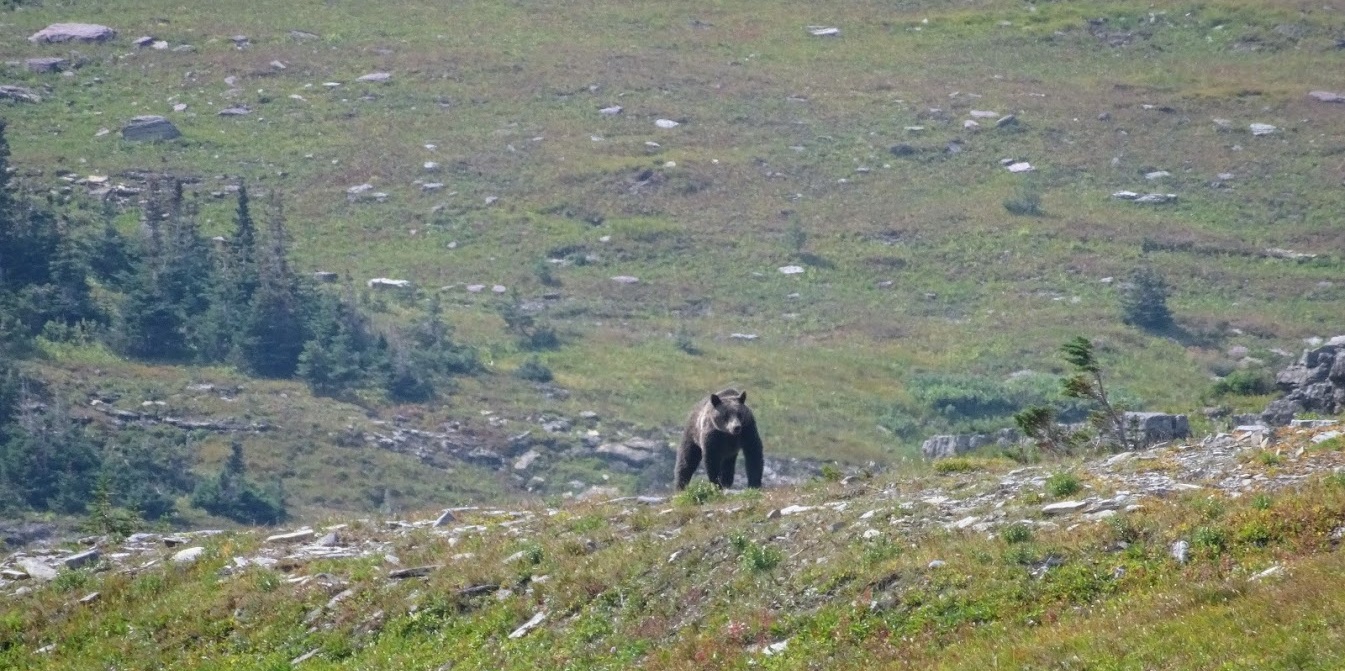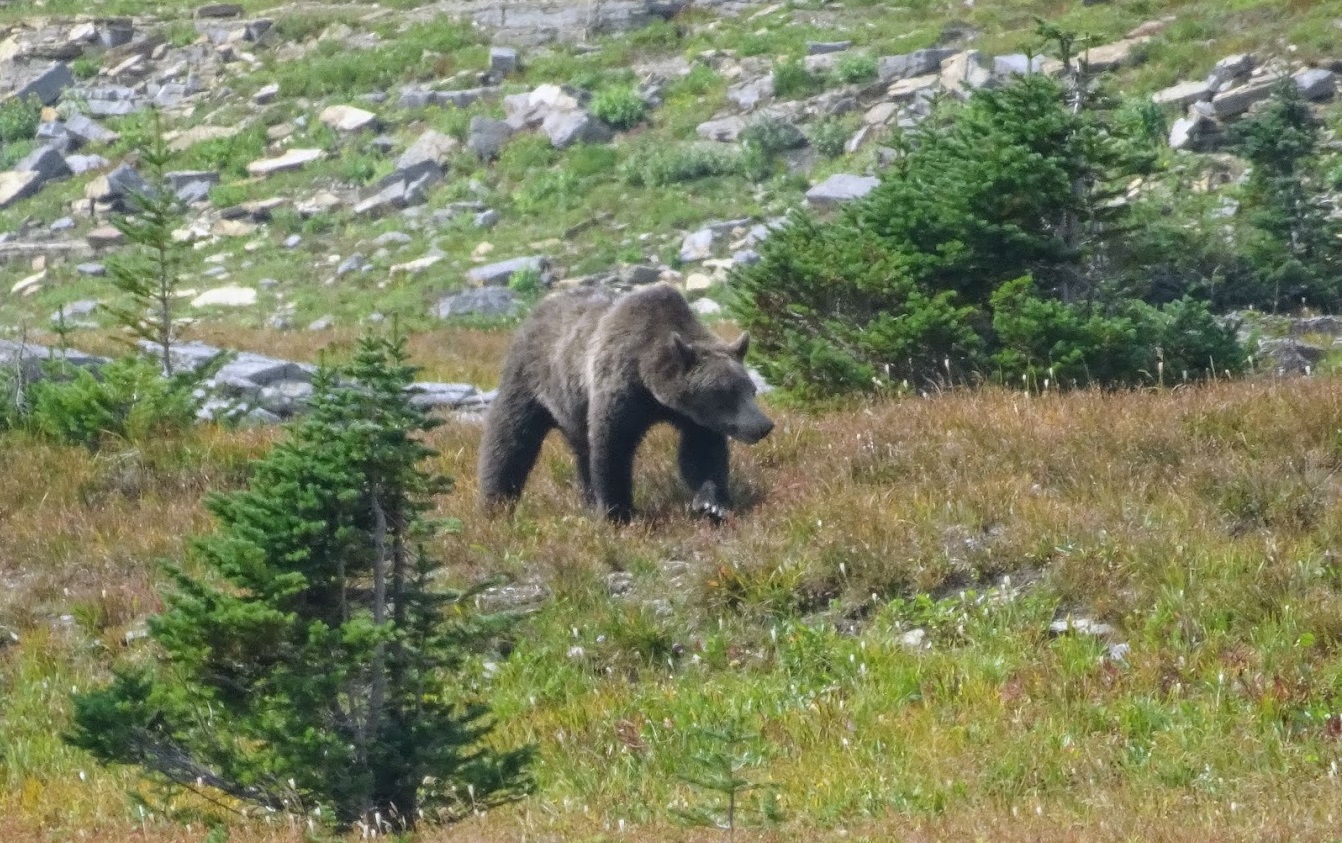 Google Photos album
In September of 2018, Alex and I drove from Kalispell, MT to Denver, CO to hike in Glacier, Yellowstone, Grand Teton, and Rocky Mountain national parks. Grinnel Glacier (Glacier NP) and Sky Pond (RMNP) trails were the highlights. We also stopped to meet my parents in Pinedale, WY and visited the farm my dad grew up on in Boulder, CO. We saw tons of wildflife everywhere: grizzlies, bighorn sheep, moose, elk, wolves, marmots, etc. This was actually probably our best trip for land-based wildlife sightings aside from Ecuador. Although Glacier NP was our favorite stop, I was really impressed by RMNP despite the crowds. The drive over the pass from the West was incredible.
Spain-Portugal road trip, May 2018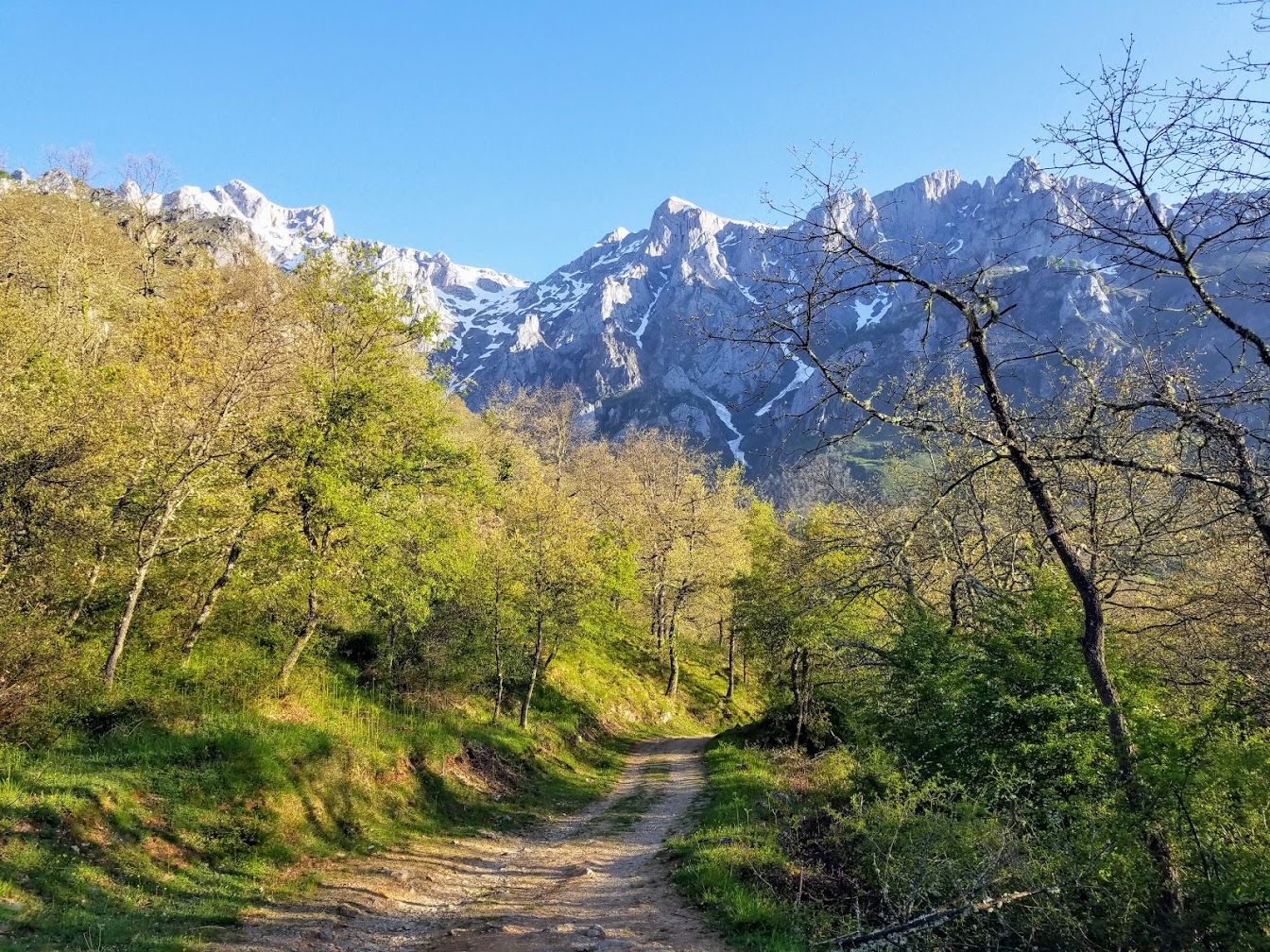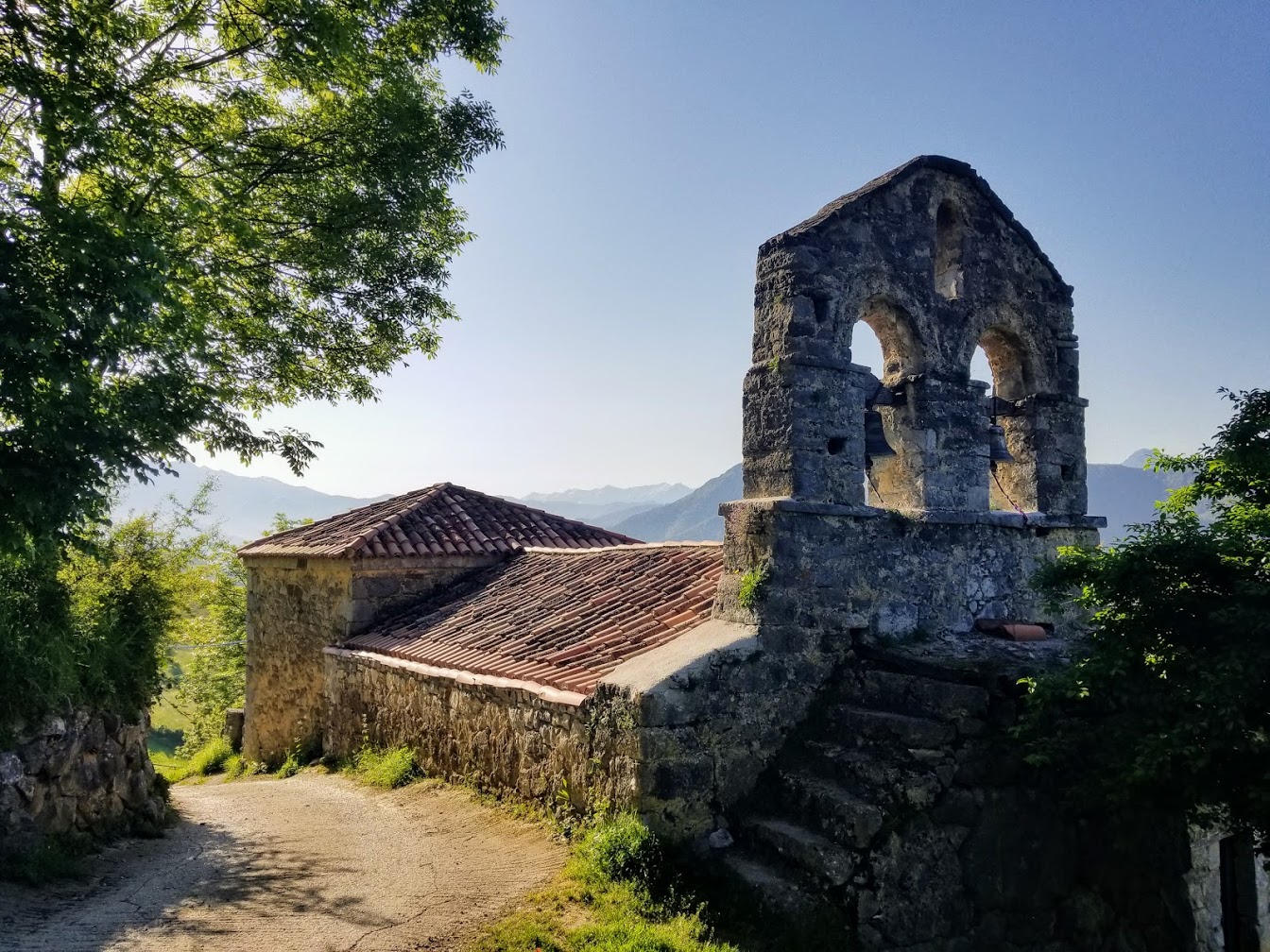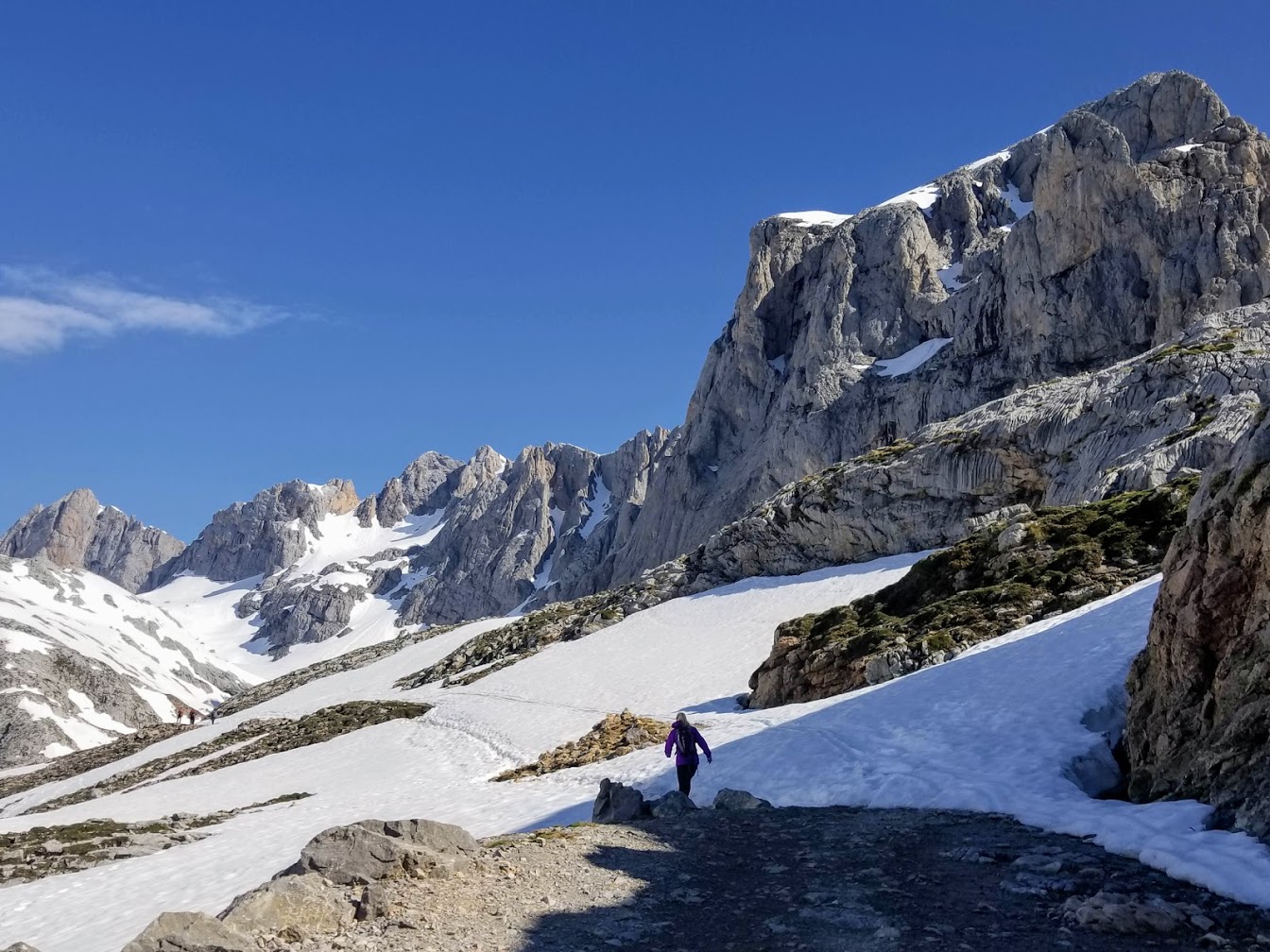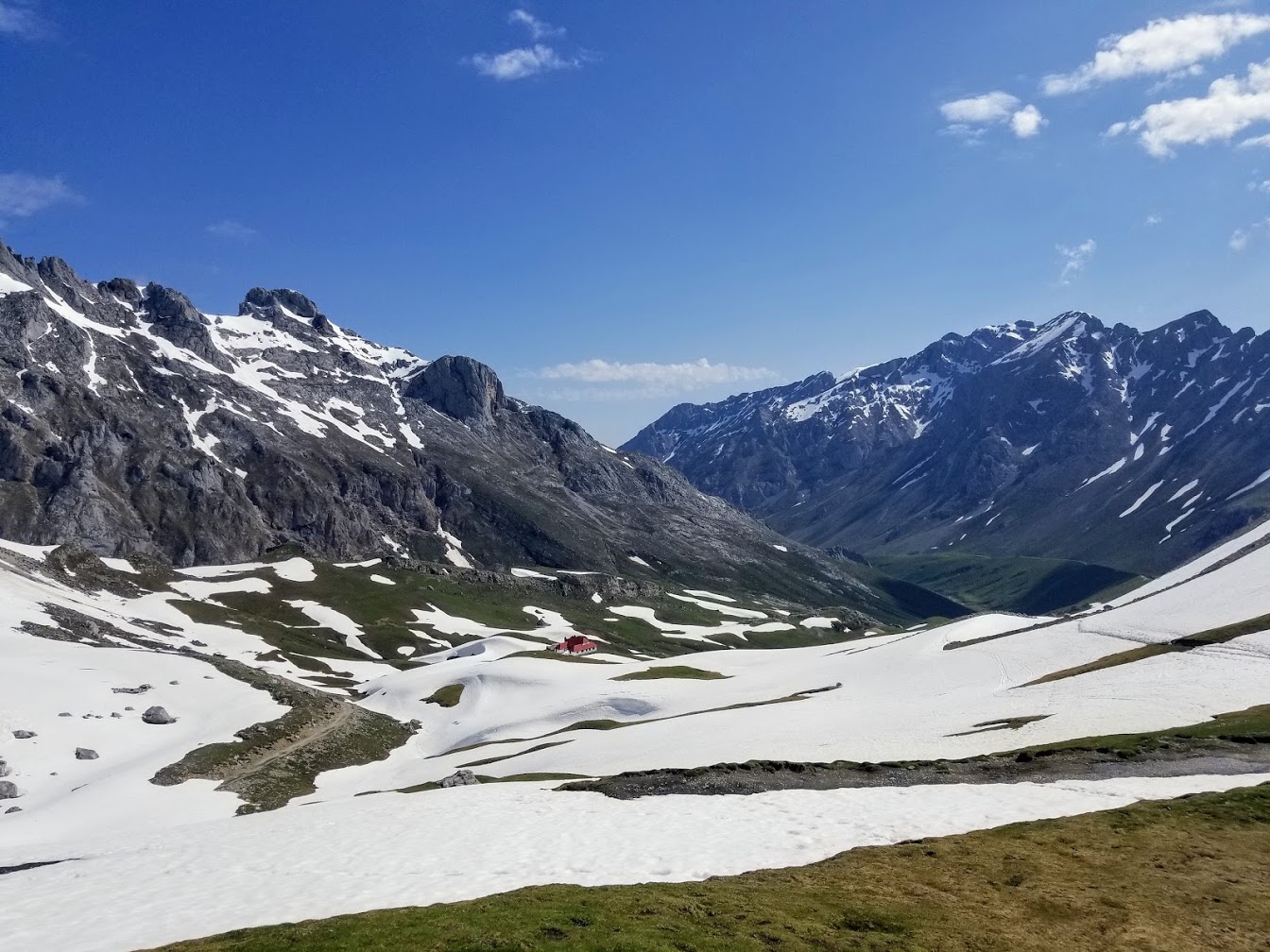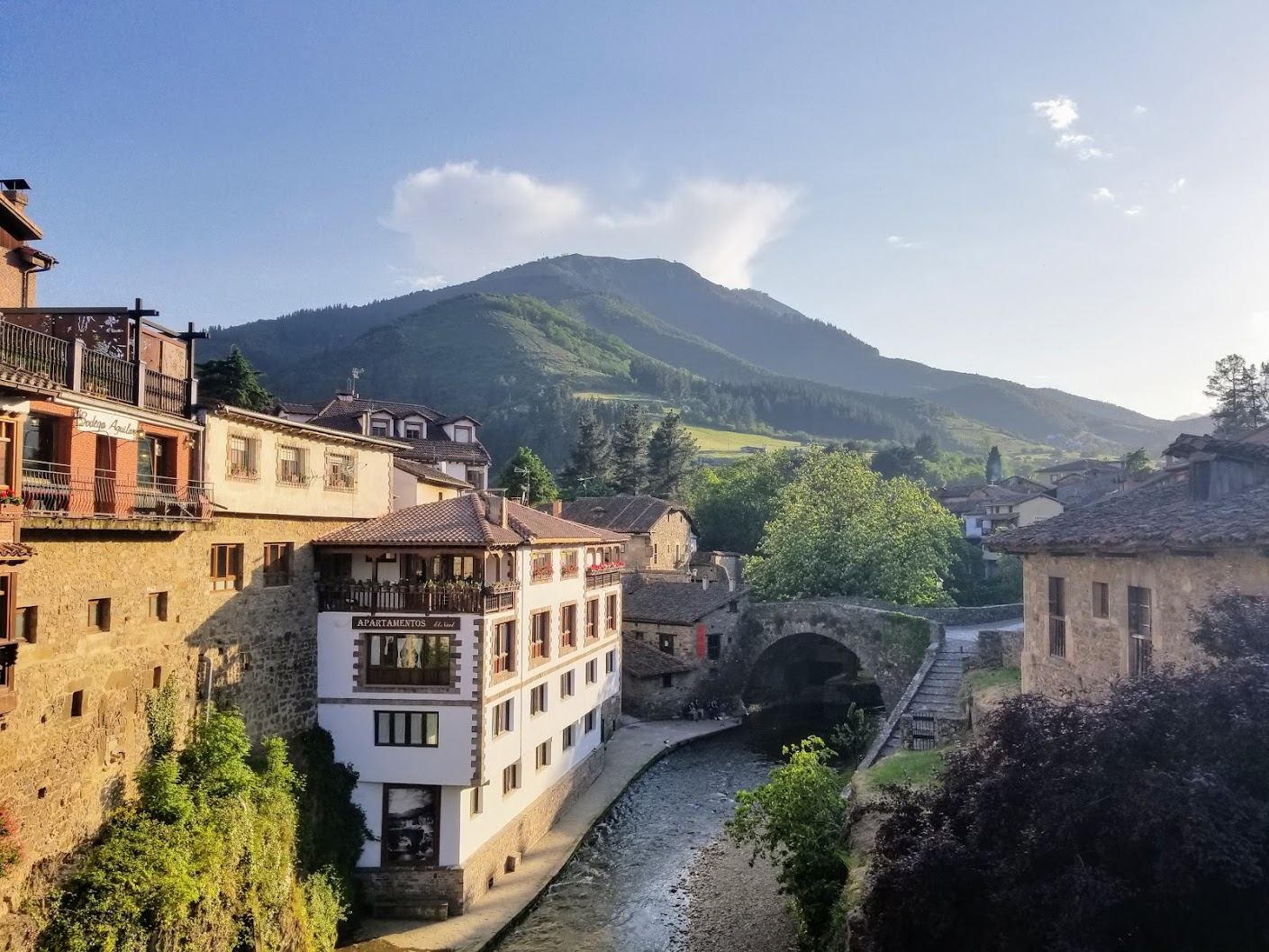 Google Photos album
In May, 2018, Alex and I spent a week driving Northern Spain and Portugal. After picking up our rental car in Madrid, our first stop was the Picos de Europa national park where we did some amazing hiking. This area, which straddles Asturias, Cantabria, and Castilla y Leon, seems not to be very well known but it has some amazing mountain scenery. Highlights include the hike from the village of Brez and the long downhill trek from the top of the Fuente De cable car. From there, we drove west along the Atlantic to Vigo, where we had a delicious meal of goosenck barnacles and other fresh seafood, then headed south to Portugal where we wandered (mostly ate) our way between Porto and Lisbon before flying home.
Hong Kong and Taiwan, Dec. 2017 - Jan. 2018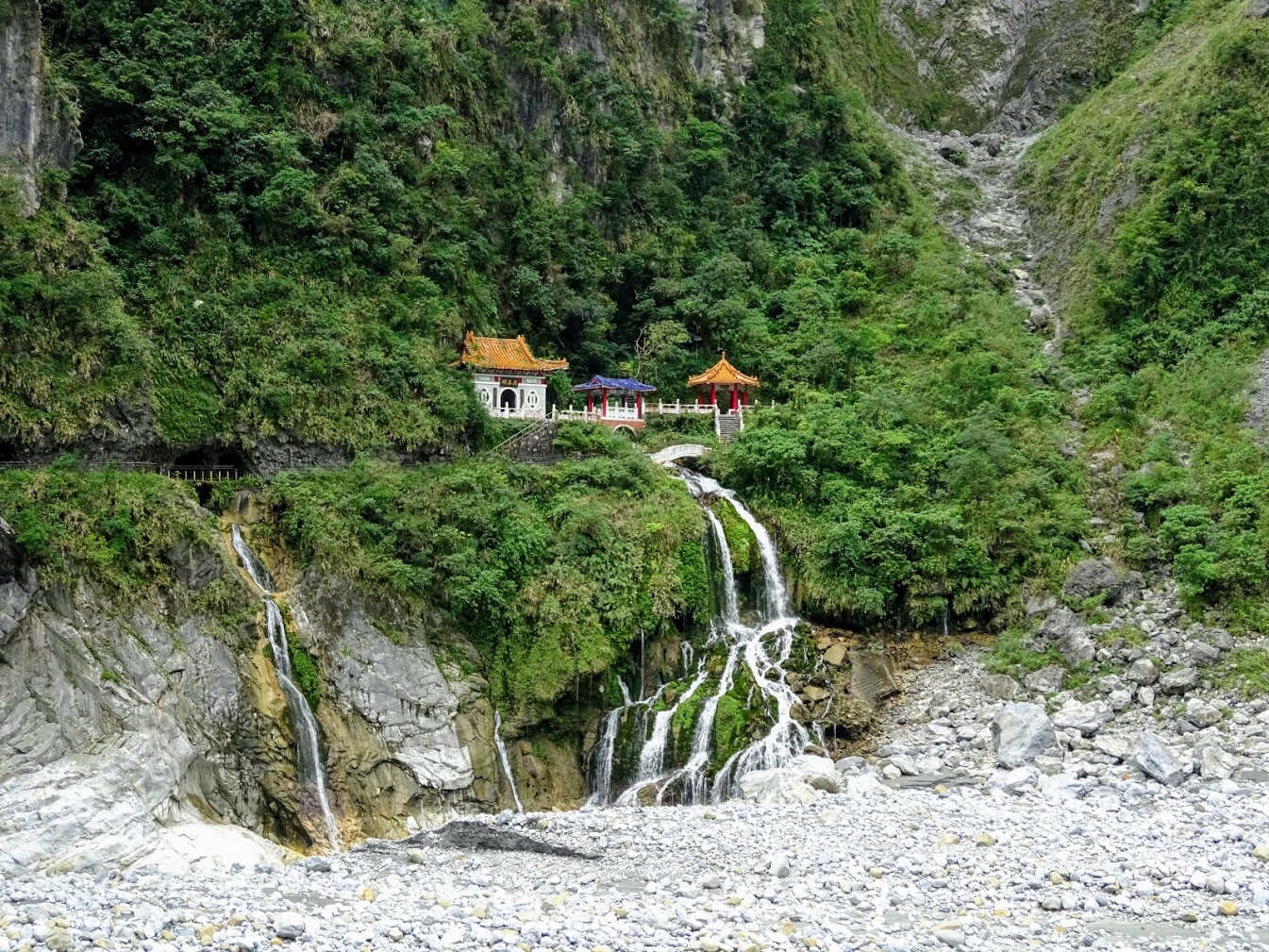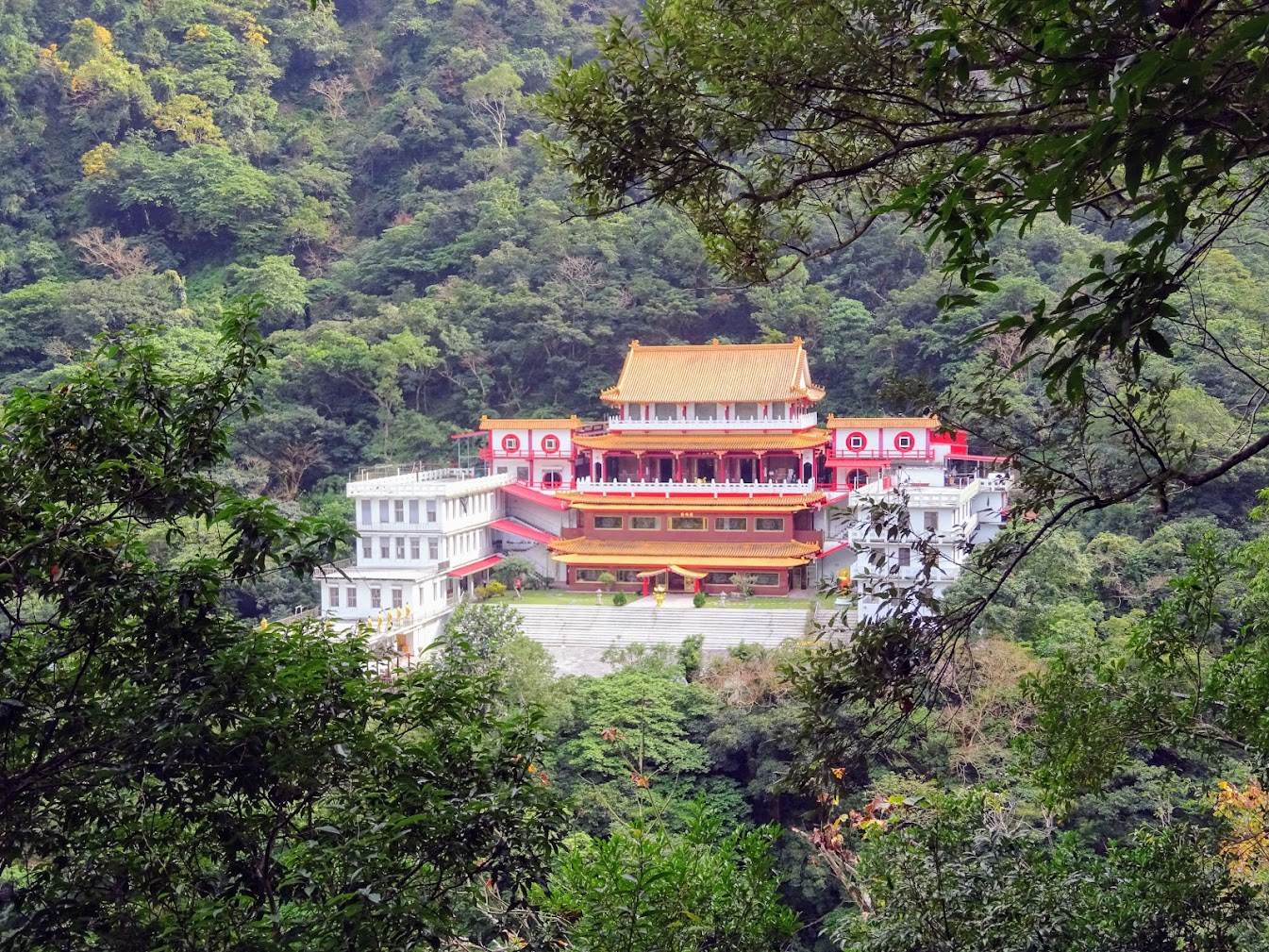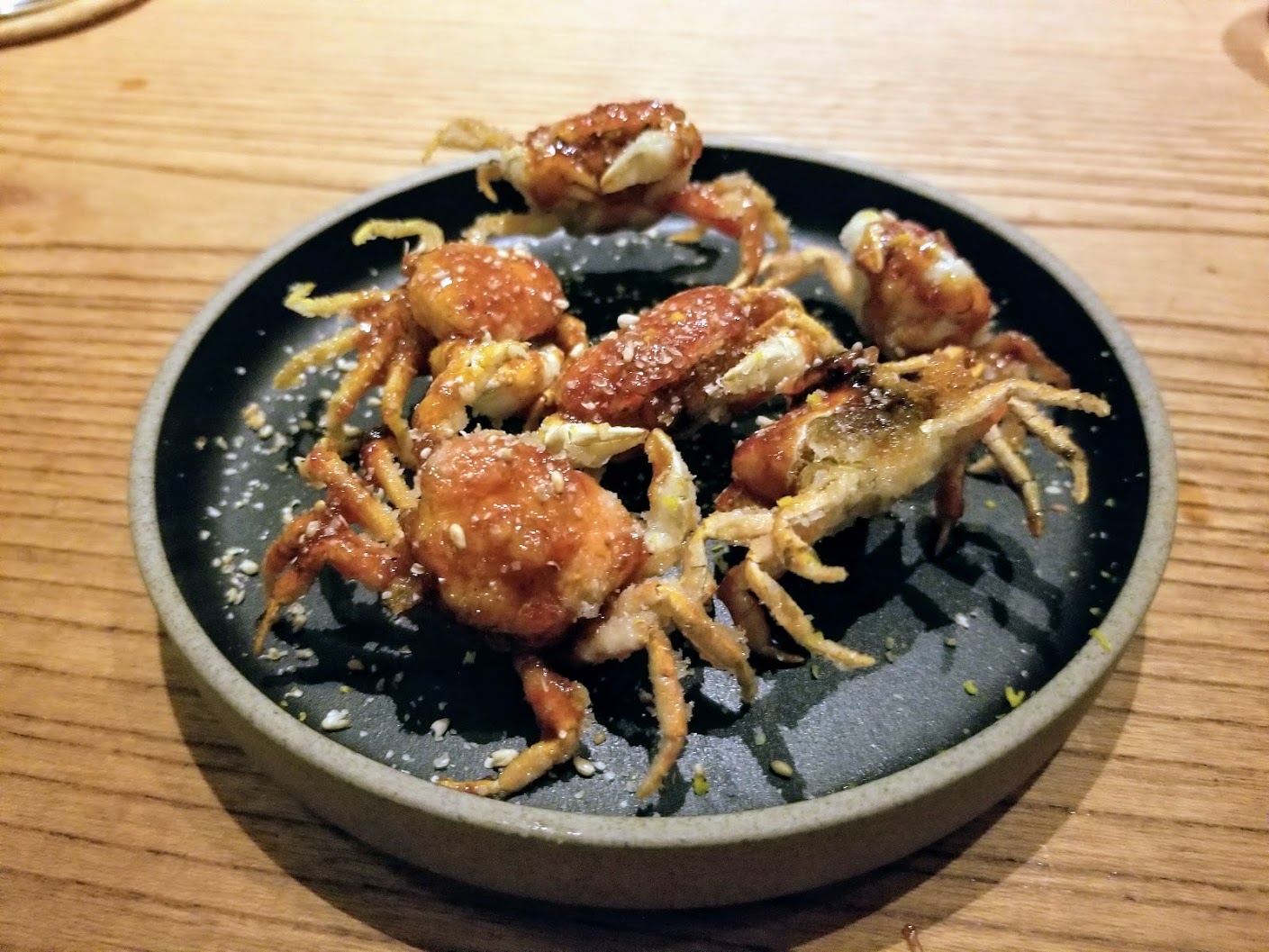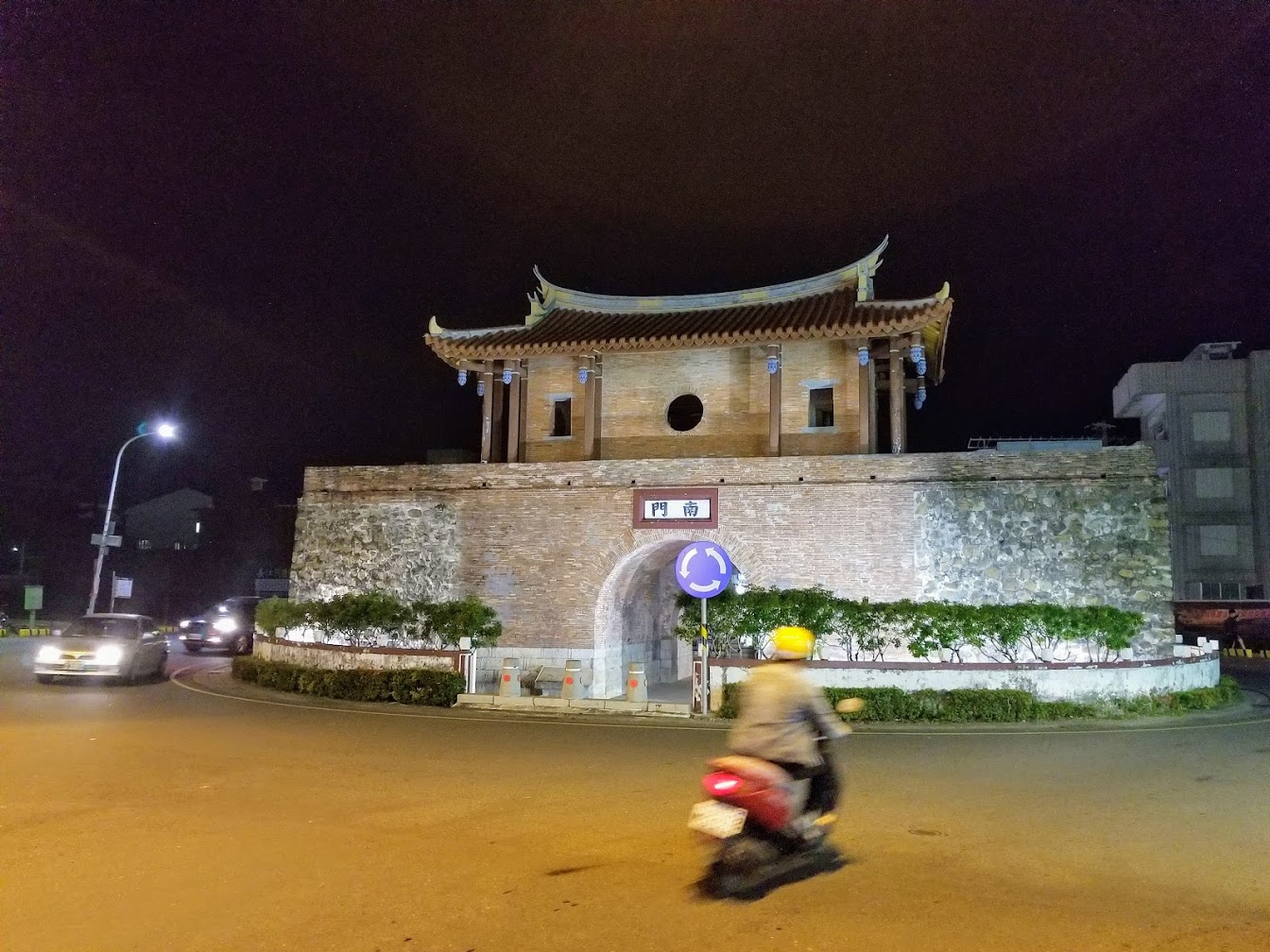 Google Photos album
For winter break in 2018, we spent two weeks in Hong Kong and Taiwan. Our time in Hong Kong was mostly spent eating—our meal at Ronin in Sheung Wan might be my favorite of all time—but the city actually has a lot of great hiking and outdoors activities. We hiked Dragon's Back in Shek-O, circumnavigated Lamma Island, and spent a day wandering around the hills and fishing villages of Lantau. Our first stop in Taiwan was Hengchun and the nearby Kenting National Park at the southern tip of the island, after which we made good use of the high-speed rail to zip 3/4 of the way around the island to the Taroko Gorge Area, where we spent several days hiking. We finished the trip with a few days eating and wandering around Taipei.
Iceland, Jul. 2017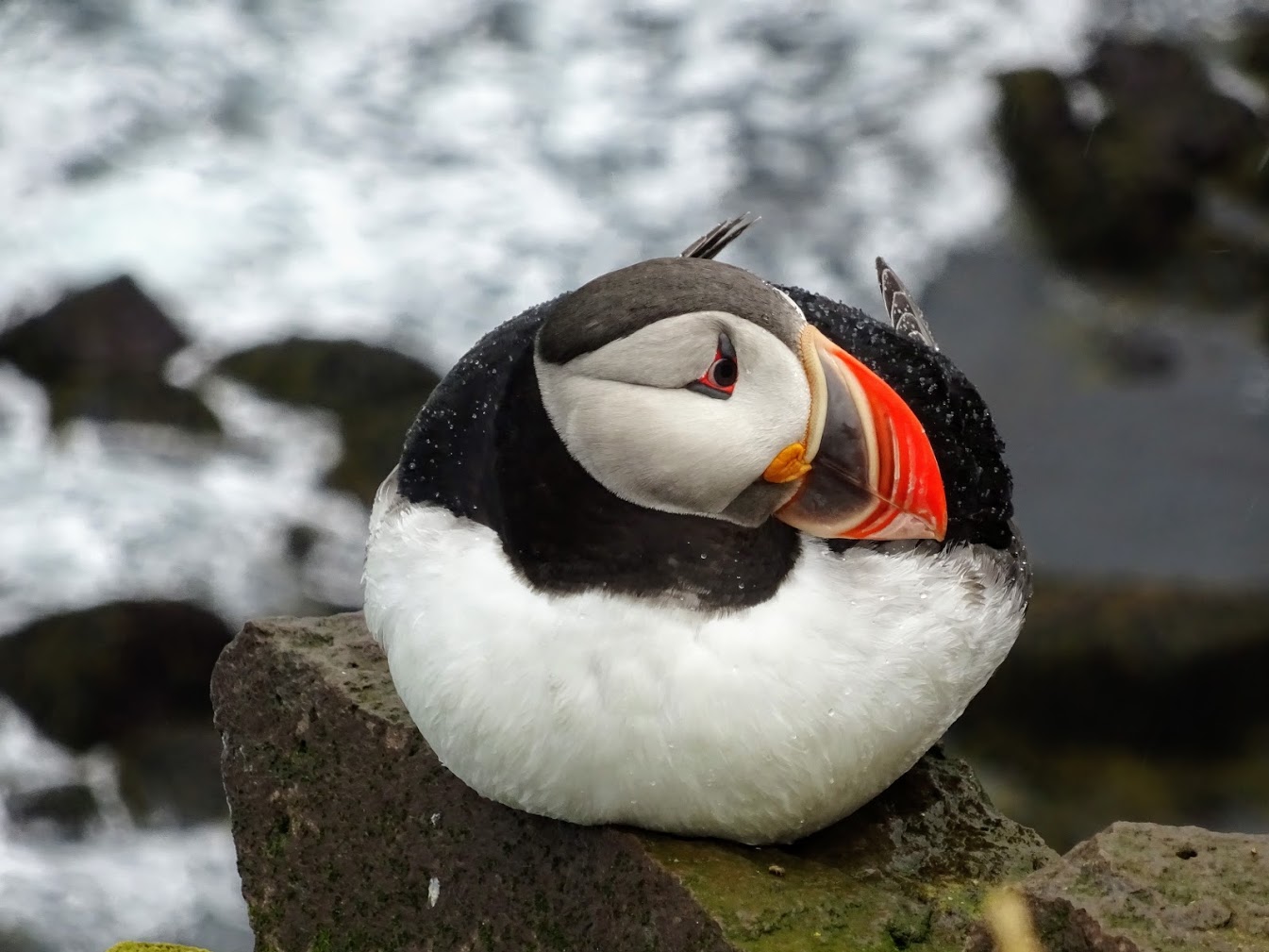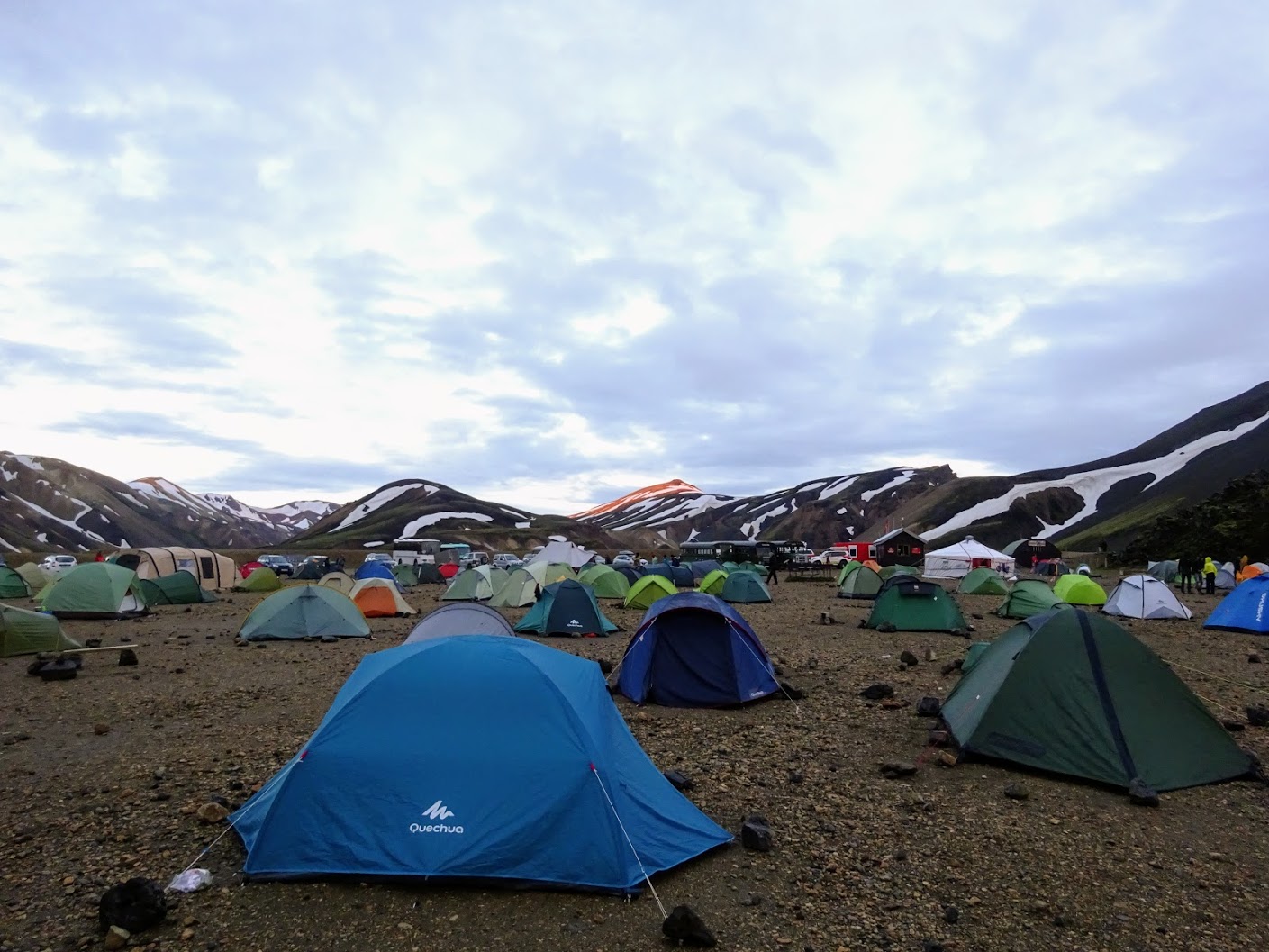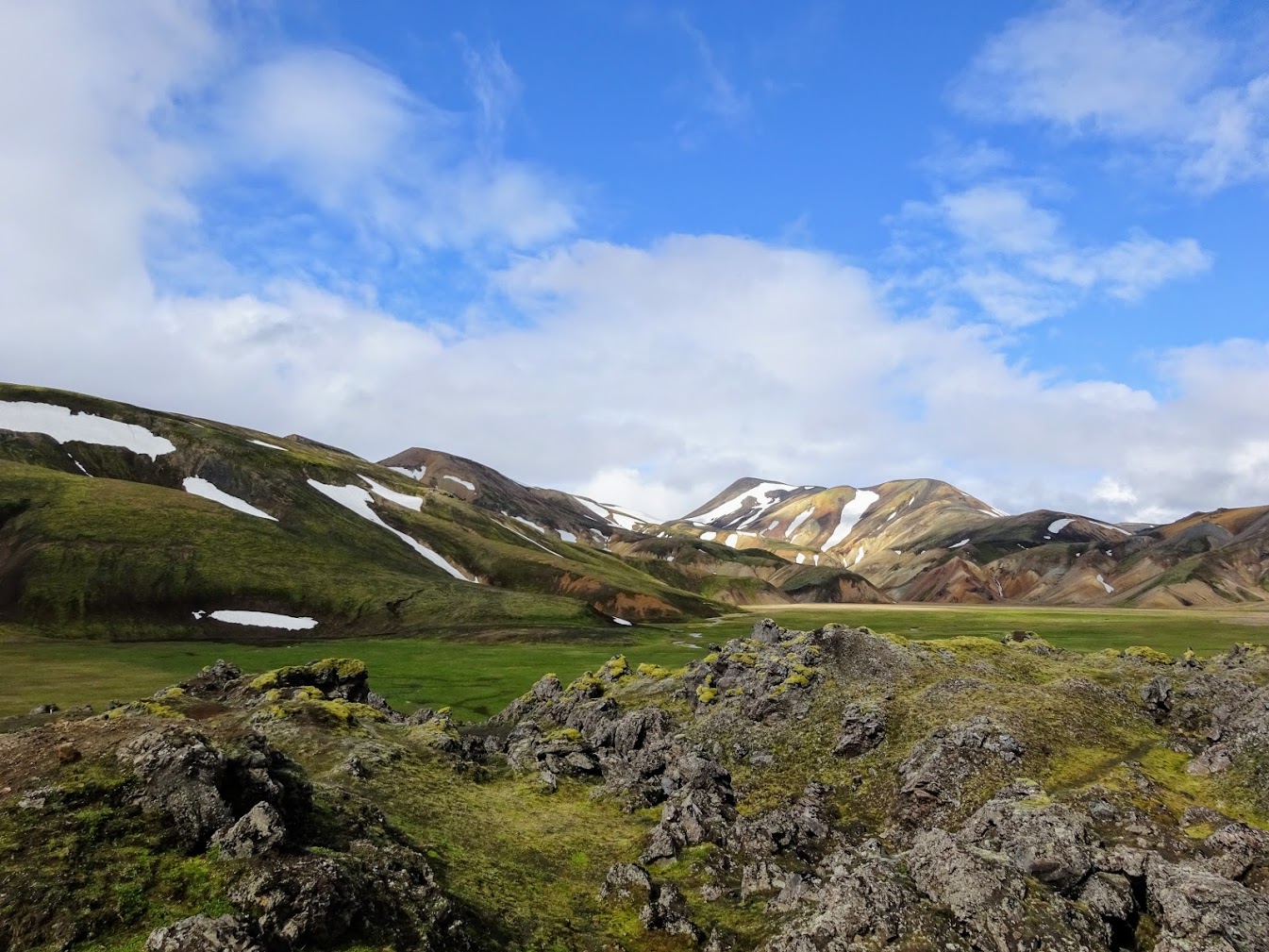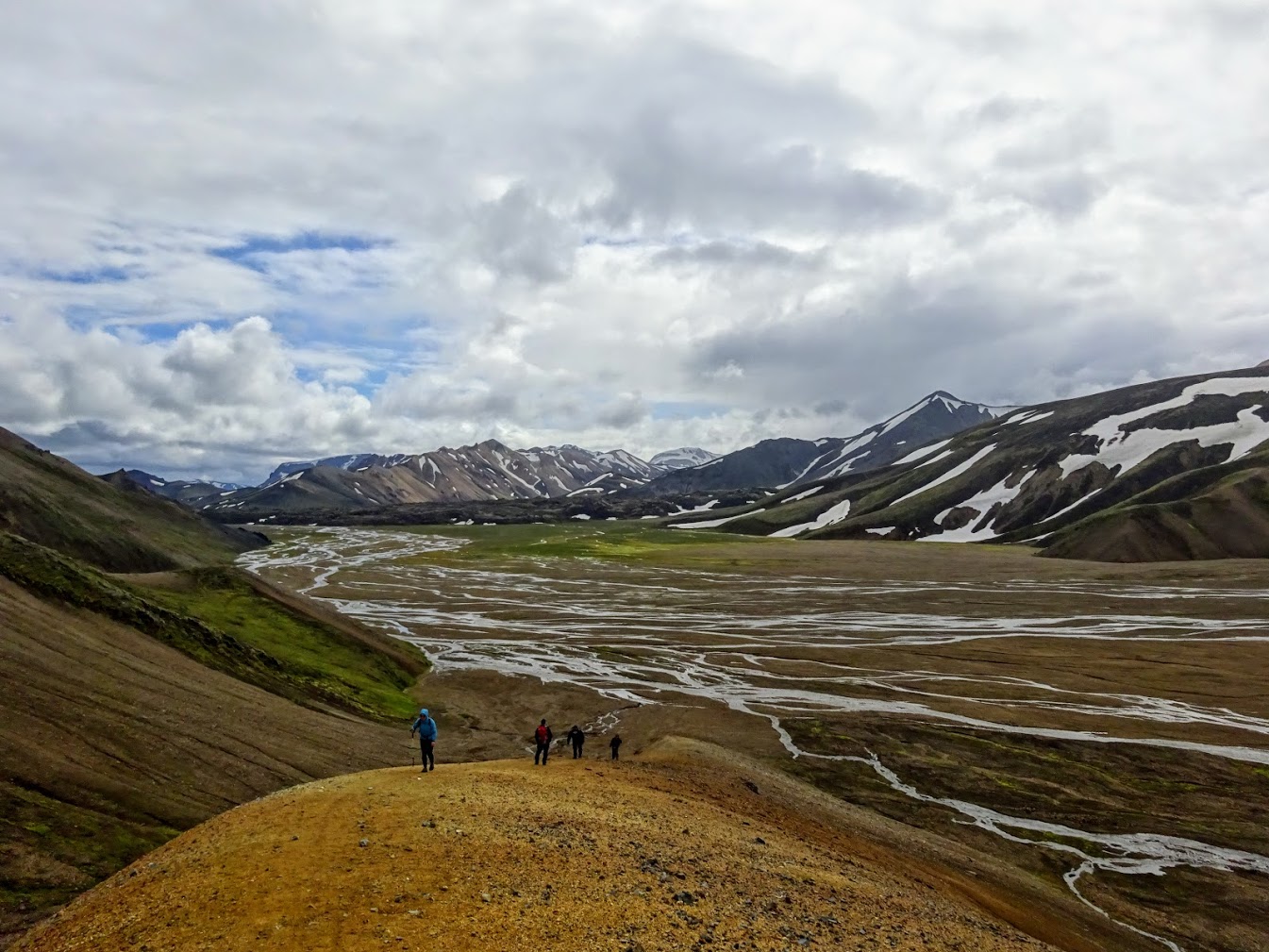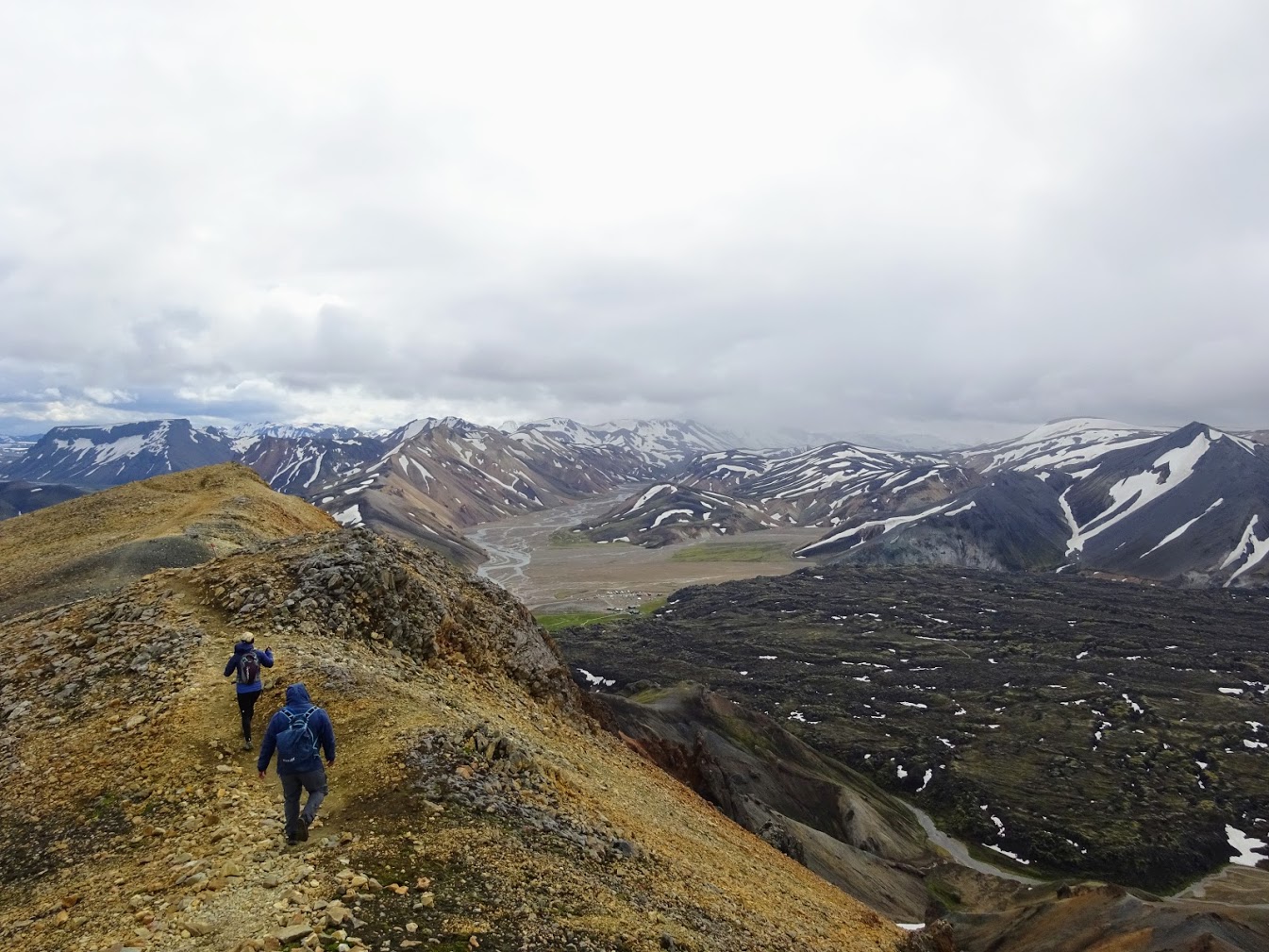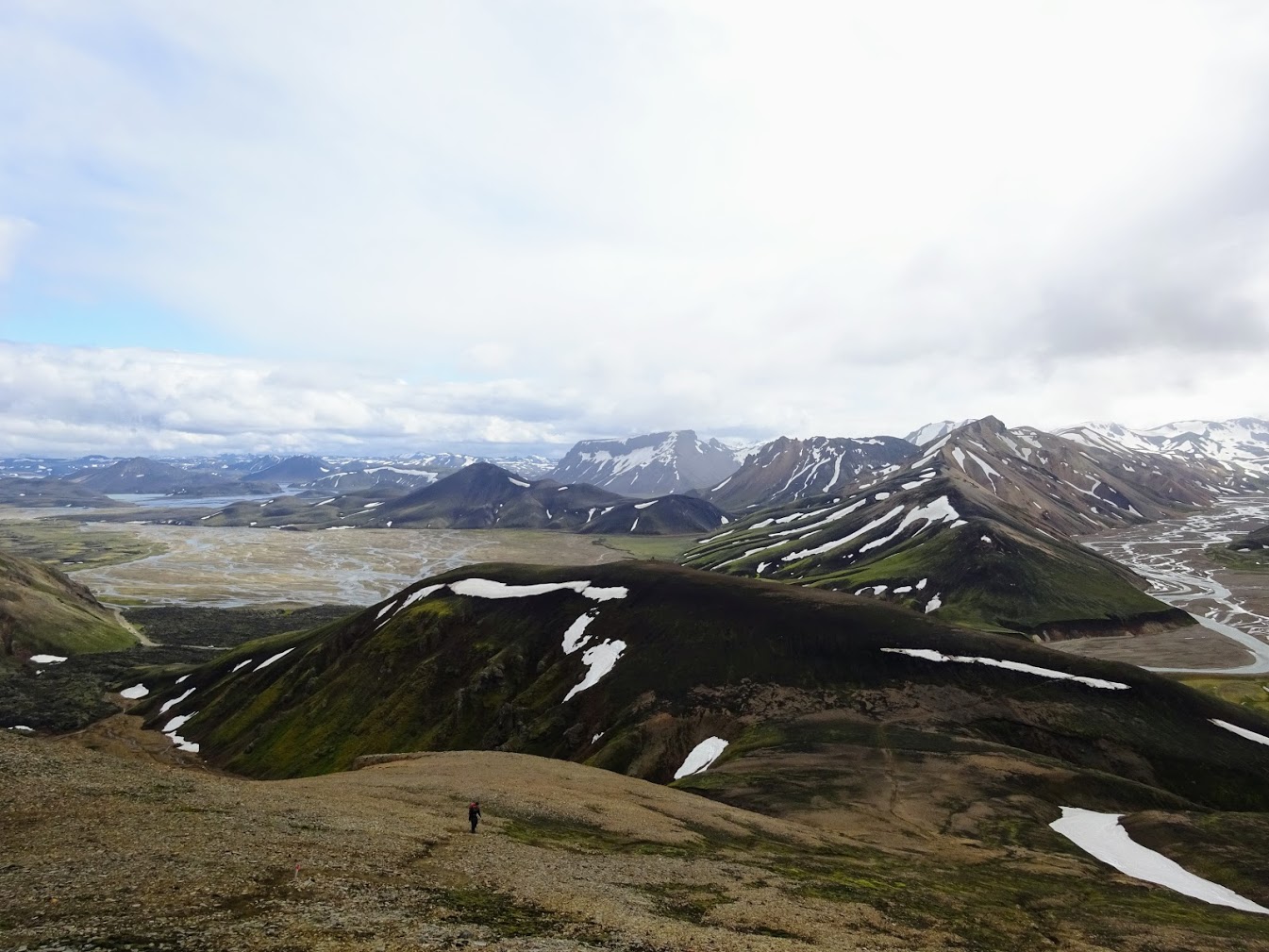 Google Photos album
A few days after returning home from Scotland, I set out with some friends for a road trip around Iceland. Our first destination was Landmannalaugar in the highlands of the country's interior, where we camped for a night and hiked some of the areas's incredible mountains. Form there, we drove back to the West, stopping at the usual Golden Circle tourist trap stuff before continuing on to the Westfjiords north of the capital. The trip ended with a ferry to the Hornstrandir peninsula in the far north, where we intended to trek to Hornvik bay to camp for the night before catching a ferry back to the mainland.

We had terrible weather, though, and after arriving soaked to the bone in Hornvik, we learned from a park ranger that our return ferry was cancelled and that we would have to hike back the way we came to catch a different boat back to the mainland. The return trek was quite harrowing, as the rain had swelled the rivers we had crossed easily the day before and weakened the ice we had crossed. We eventually made it back that evening to the mainland freezing but largely unscathed, but had to immediately drive six hours back to Reykjavik to catch our flight home.
Isle of Skye, Jun. 2017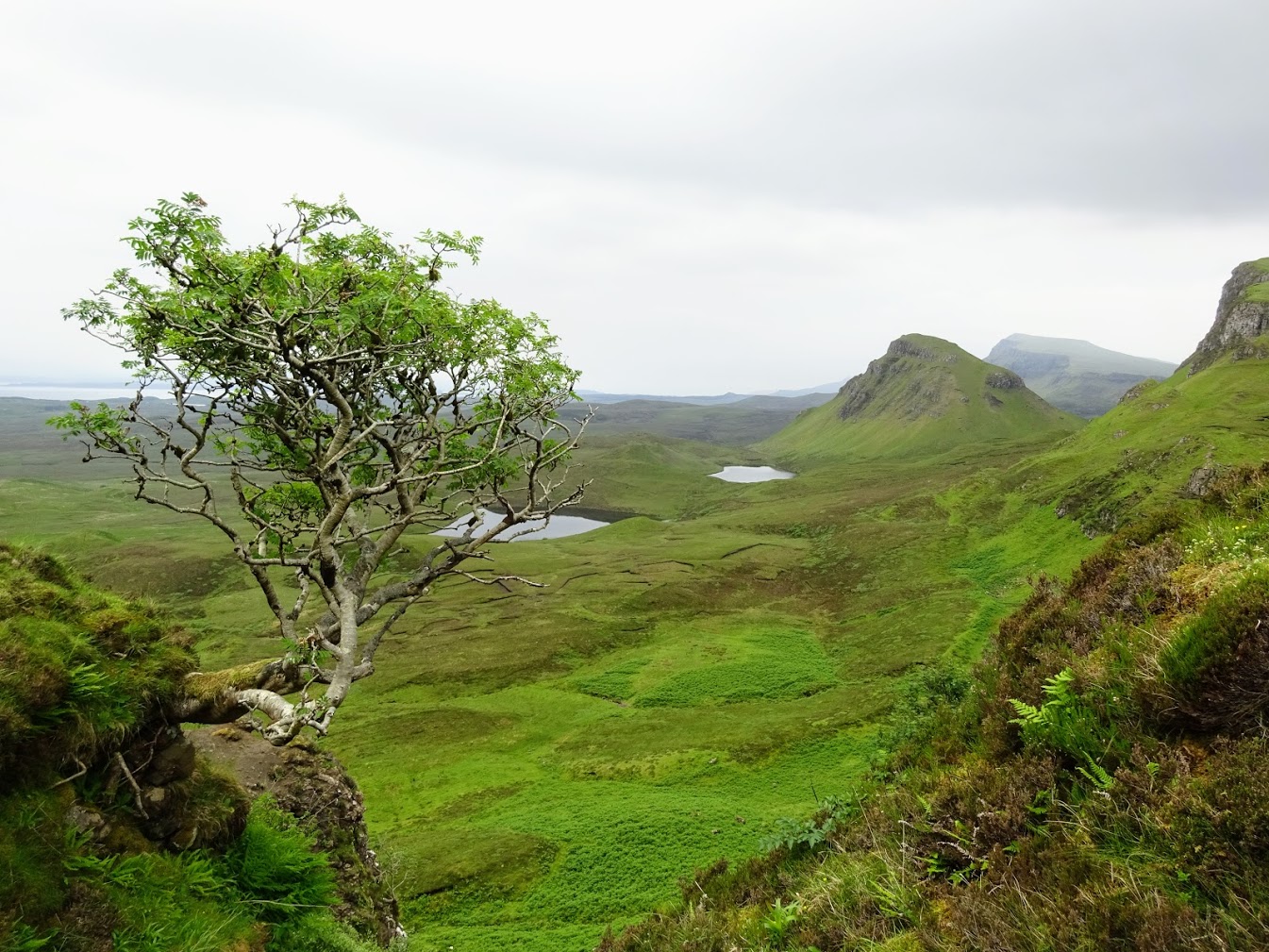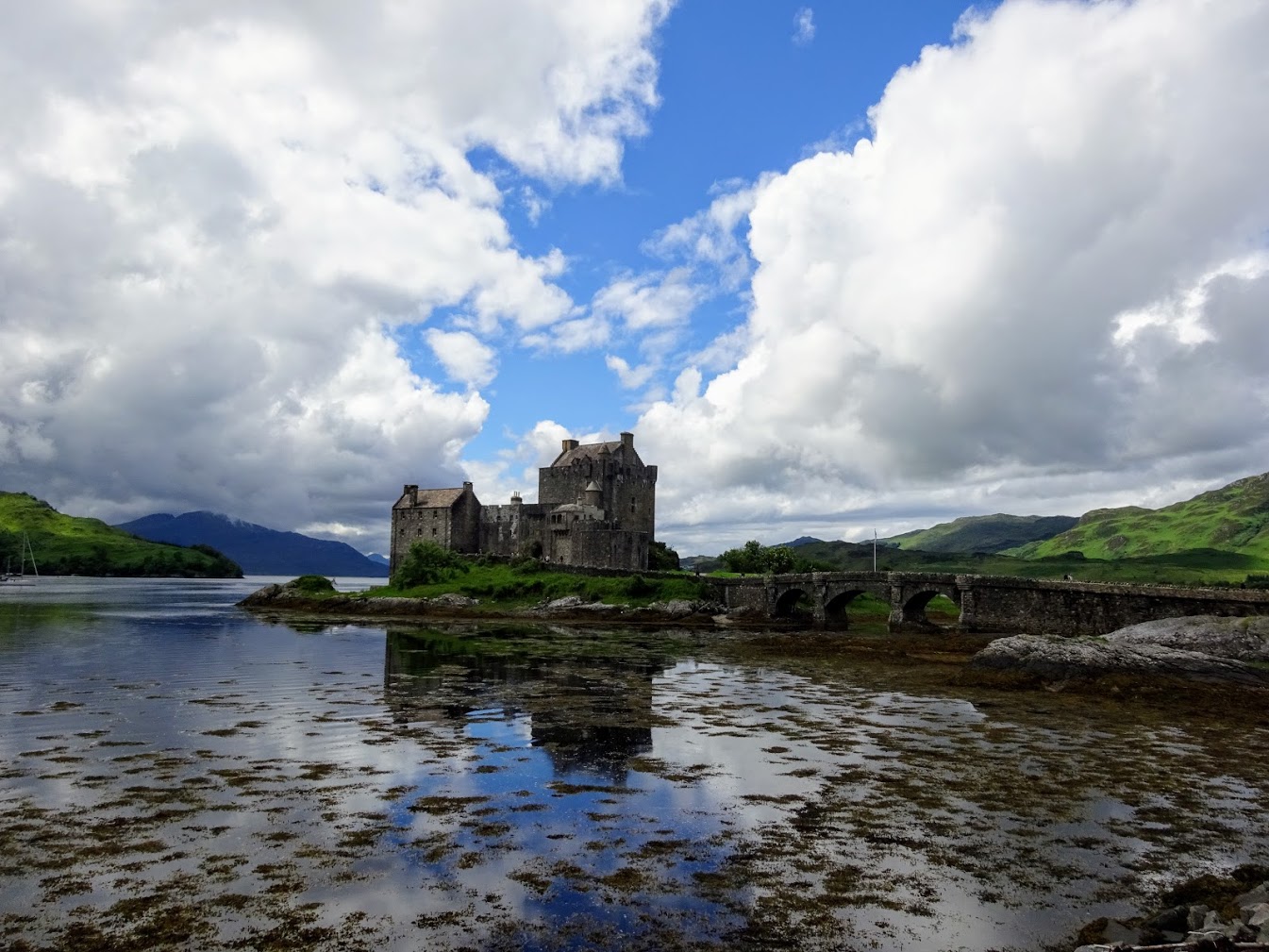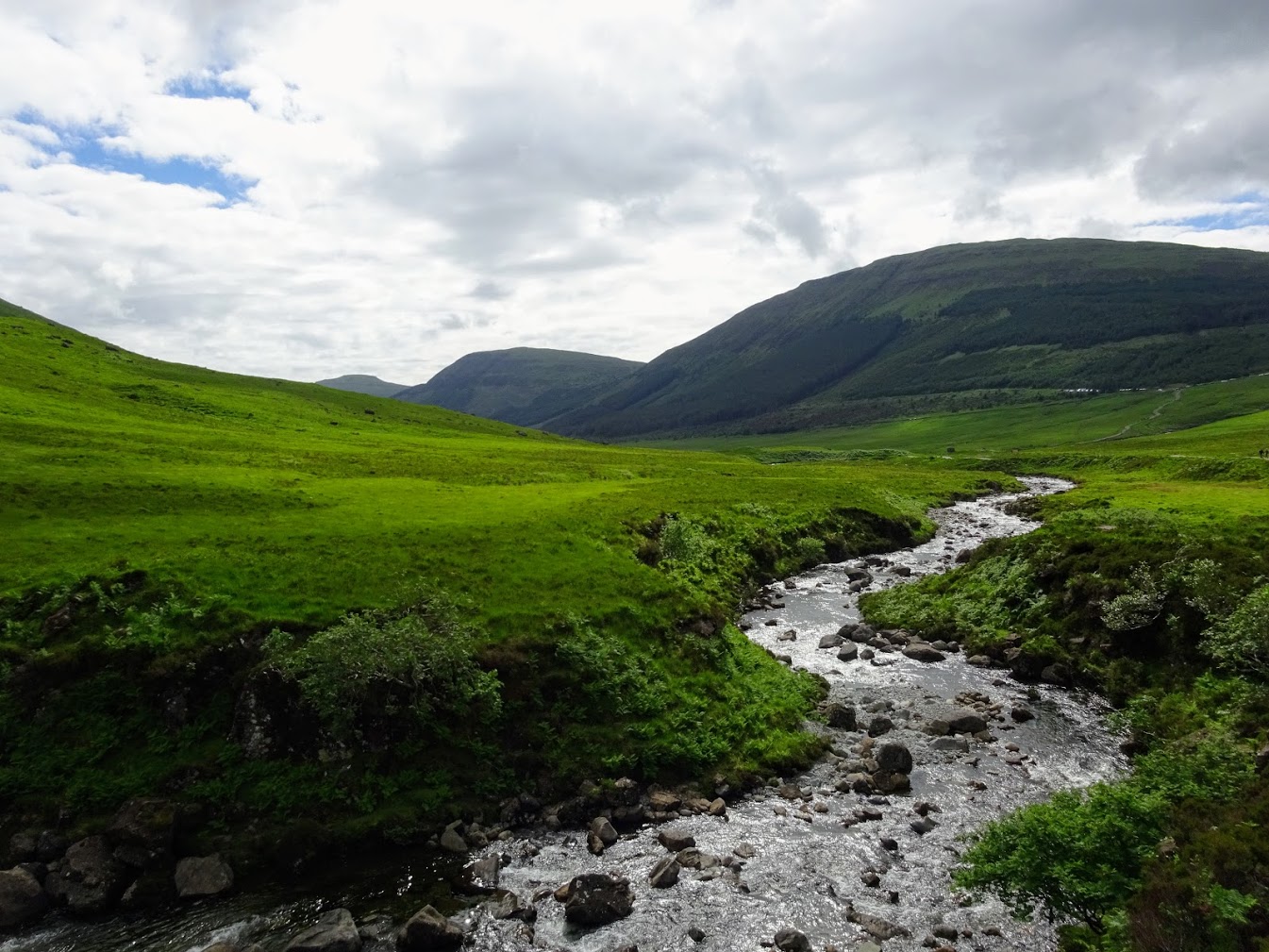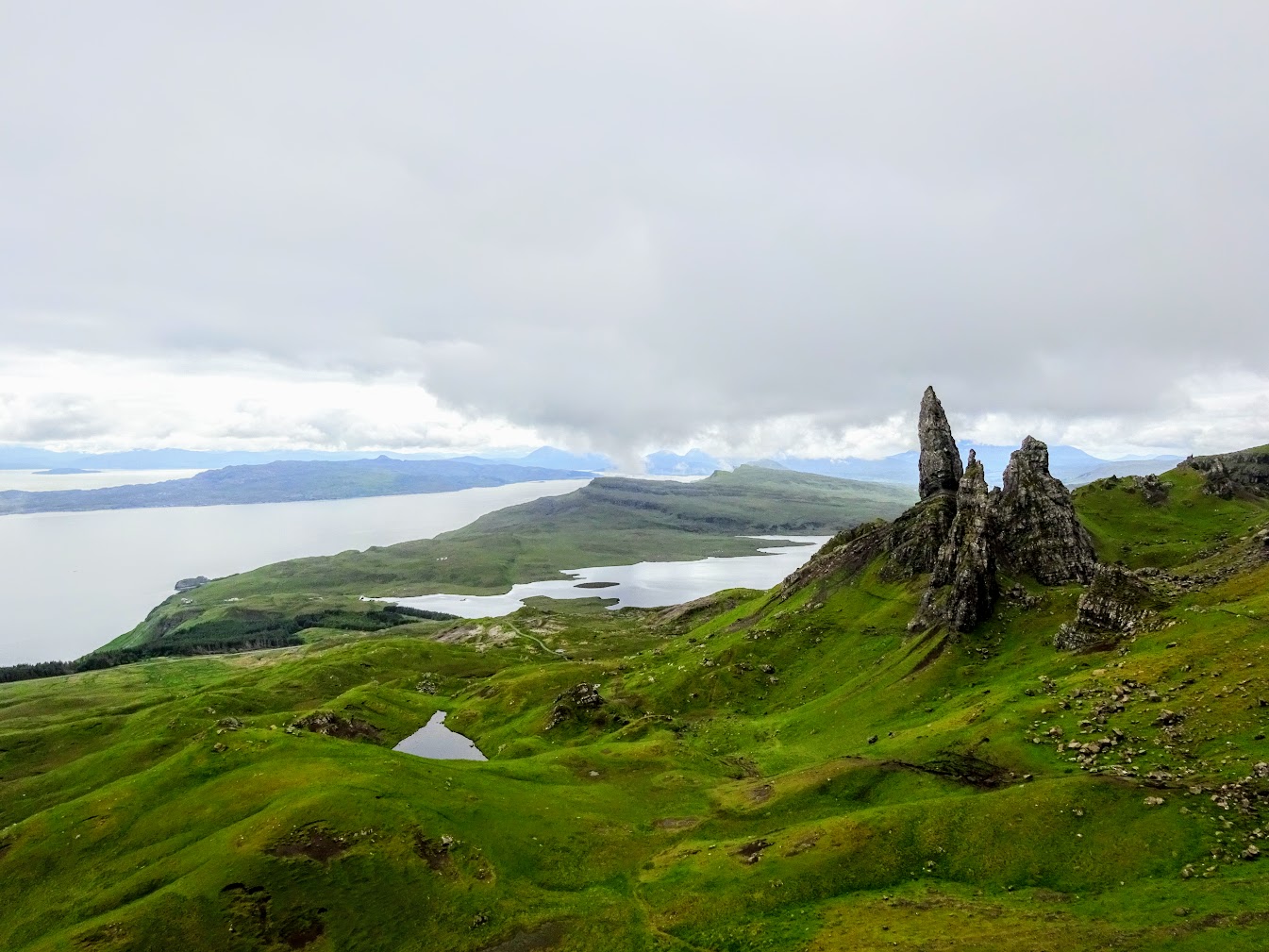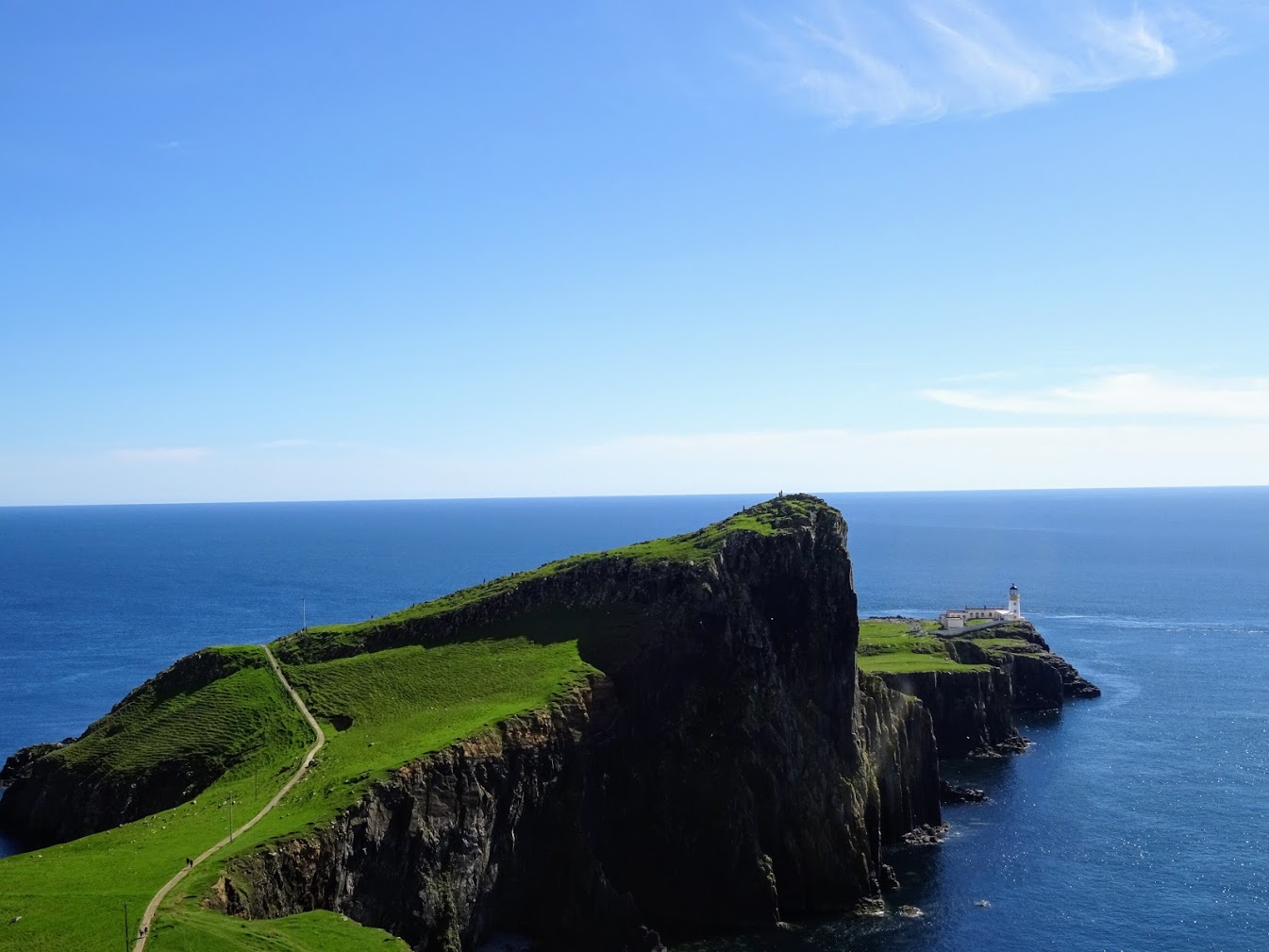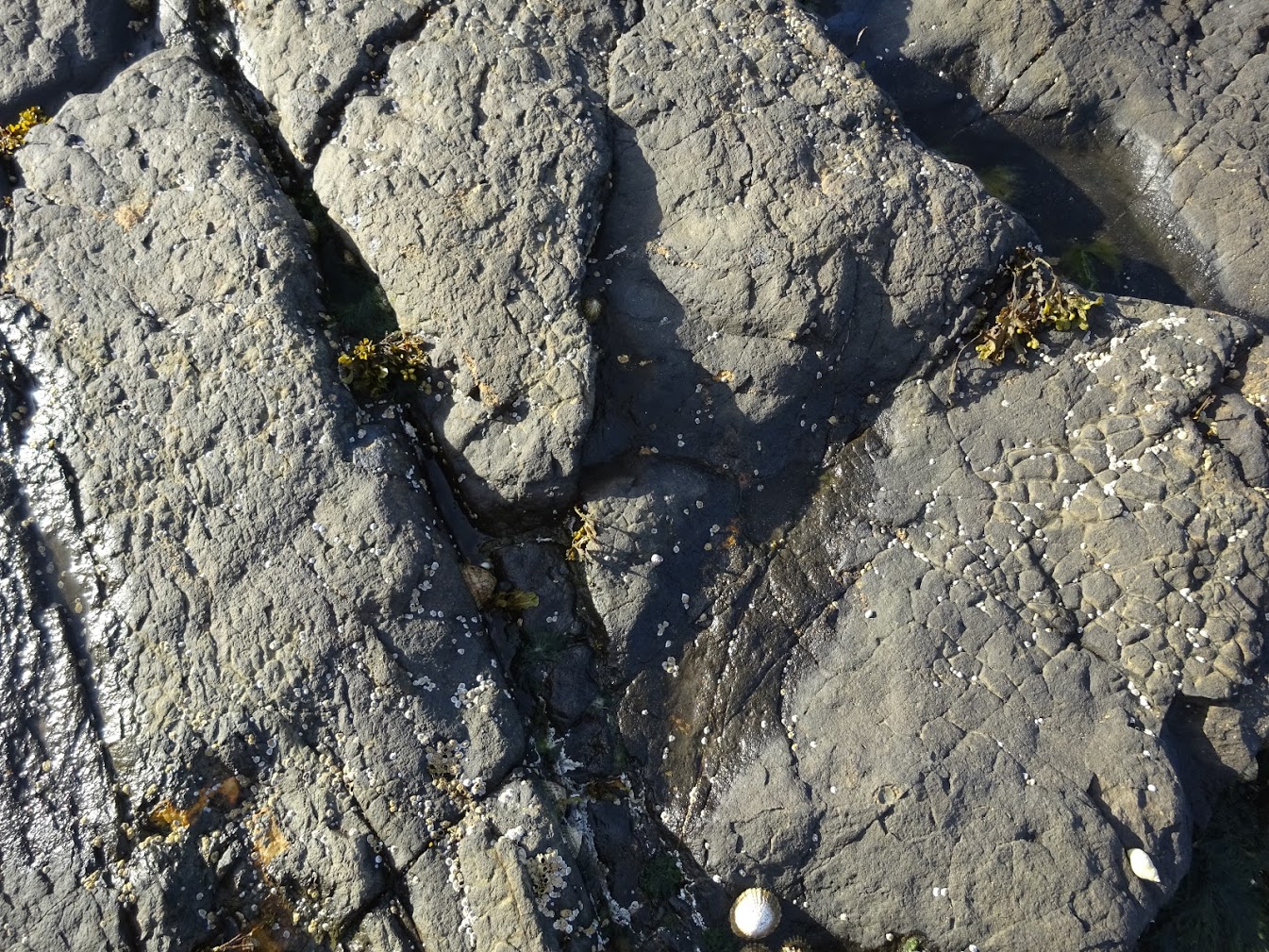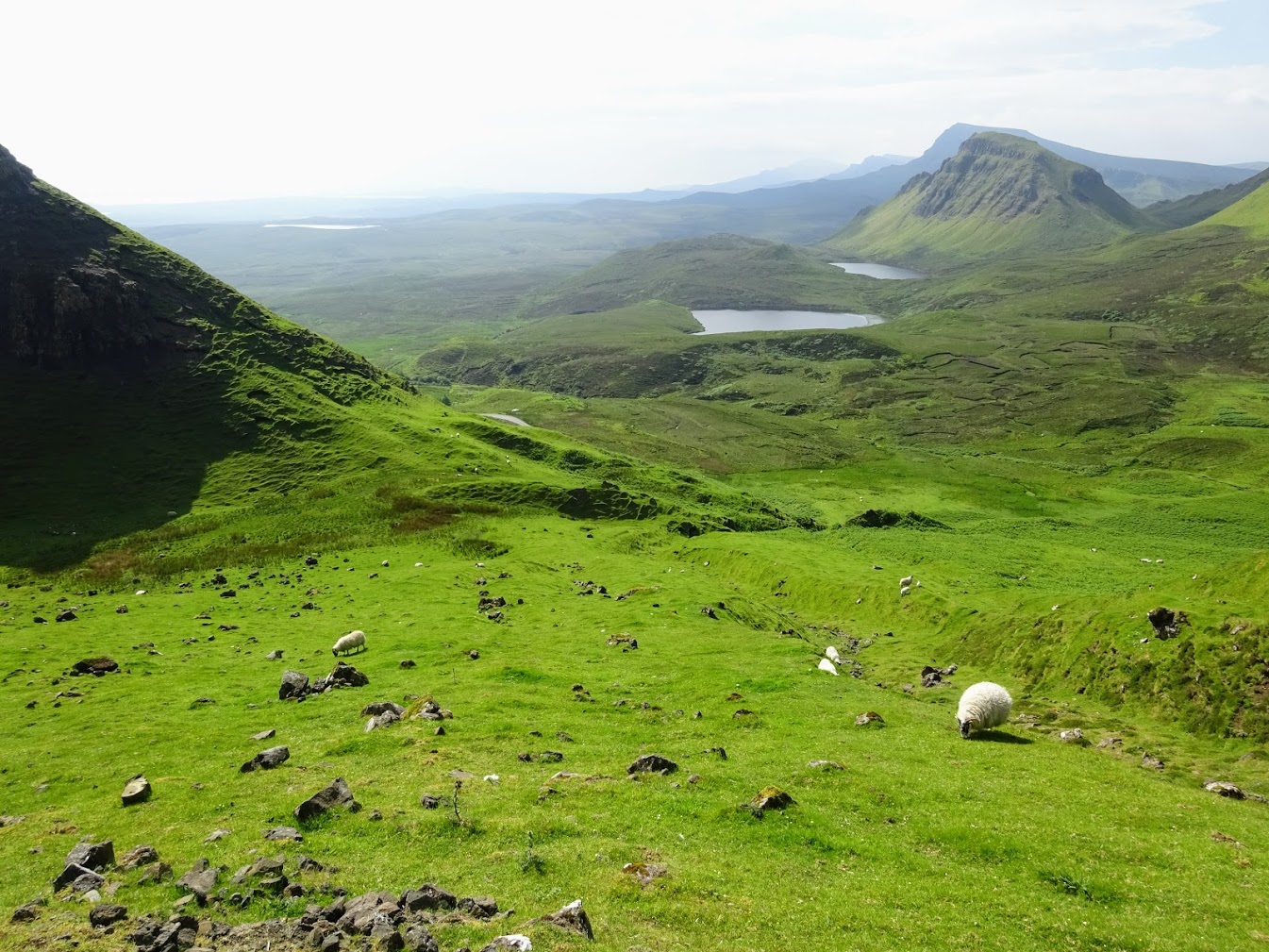 Google Photos album
Before this summer's SED meeting in Edinburgh , I rented a car for a few days to drive around the Isle of Skye. The five-hour drive up to Skye from Edinburgh immediately after the redeye flight from Toronto was a little rough, but the rest of the trip was wonderful. Great weather the whole time and the hiking was fabulous. The Old Man of Storr and the Quiraing were definitely the highlights.
Maritimes road trip, Jul. 2016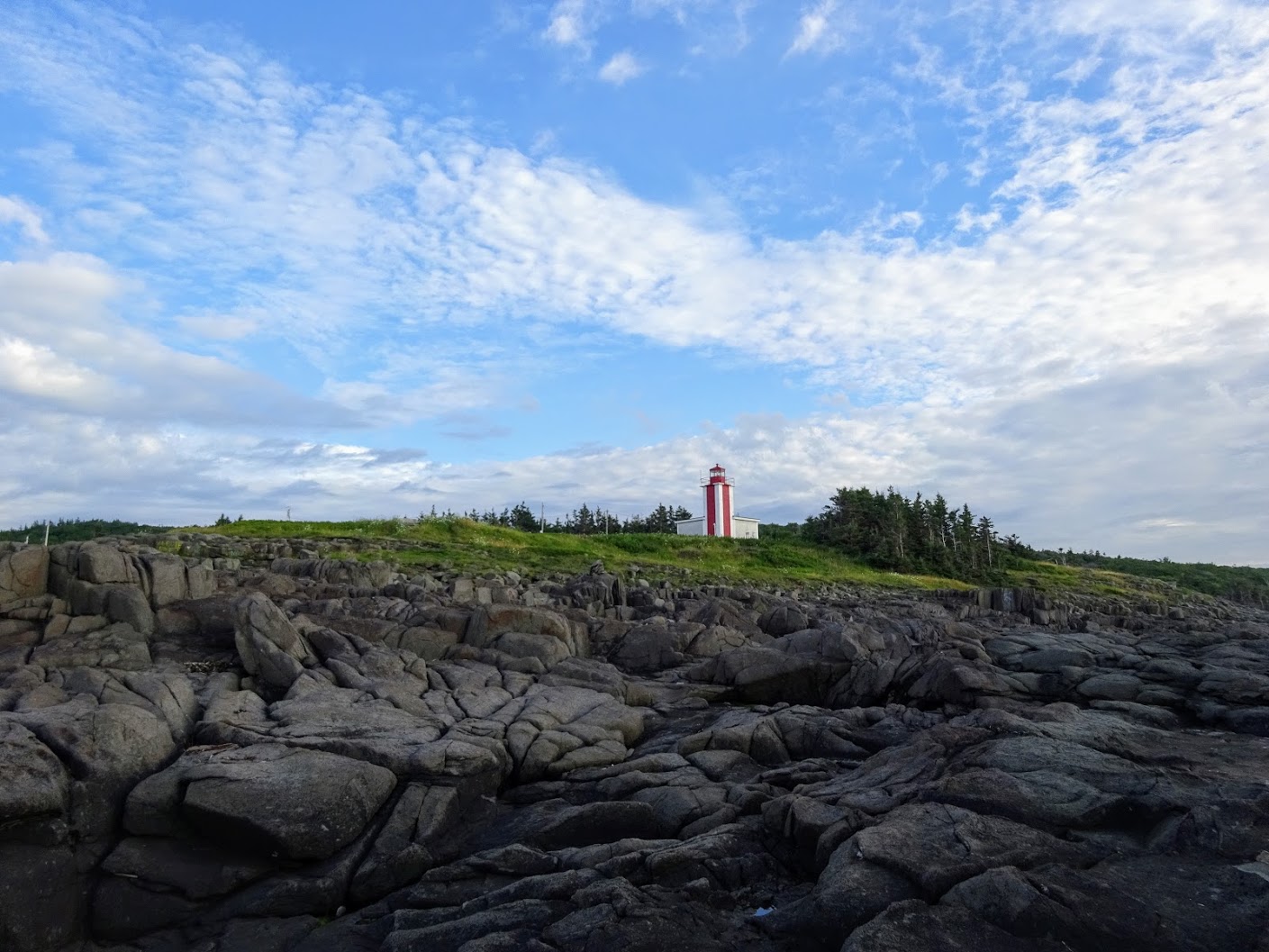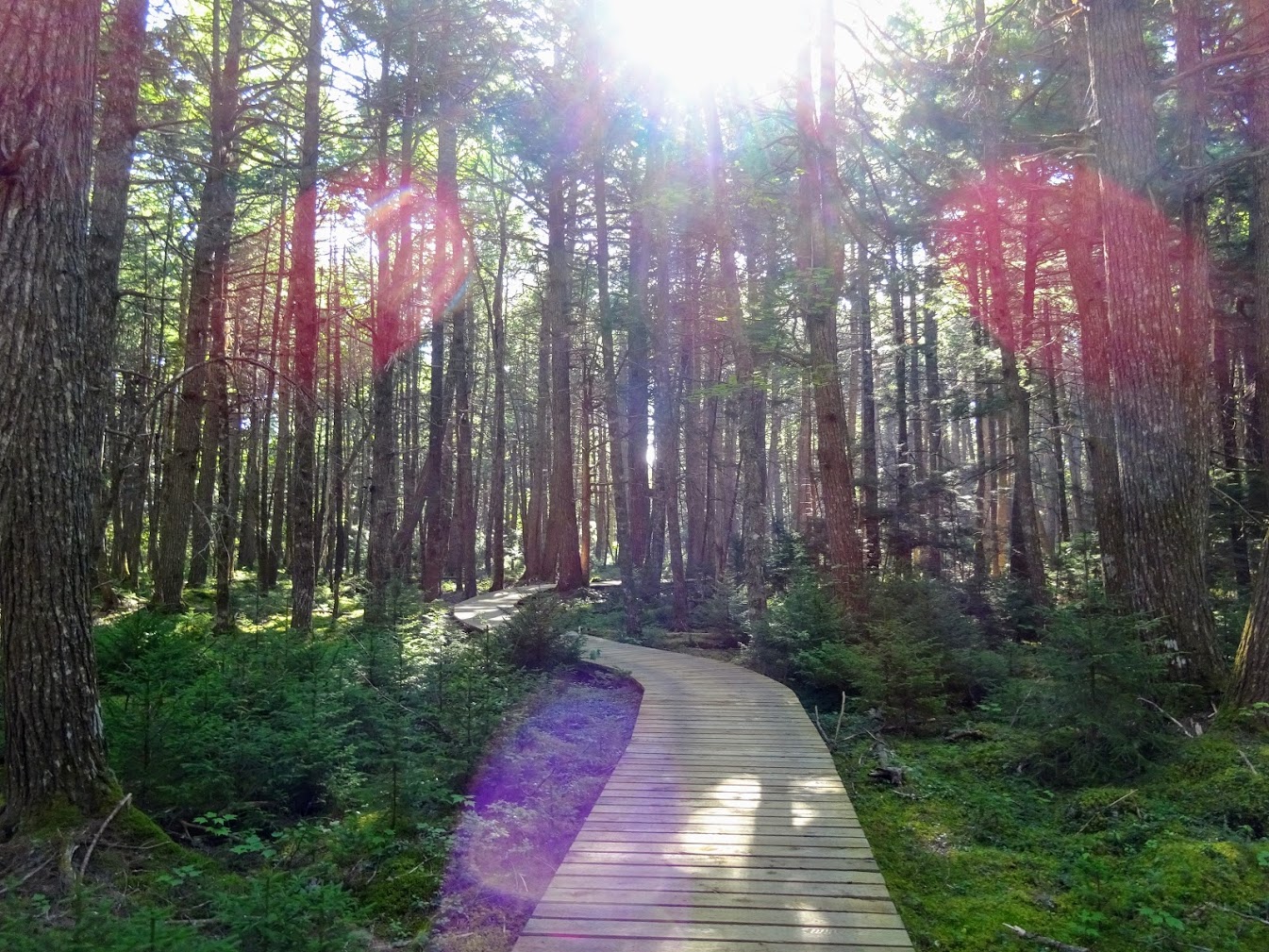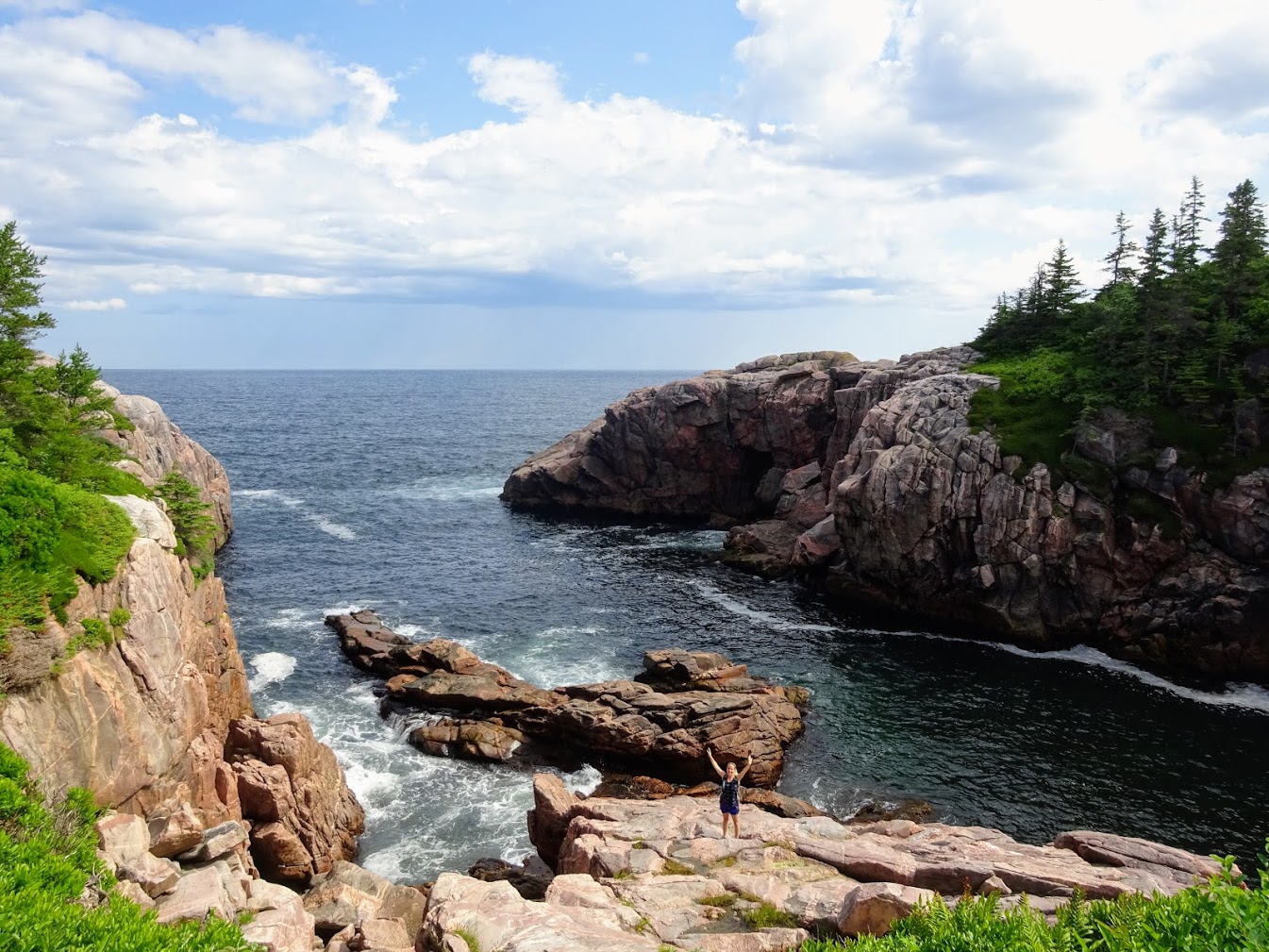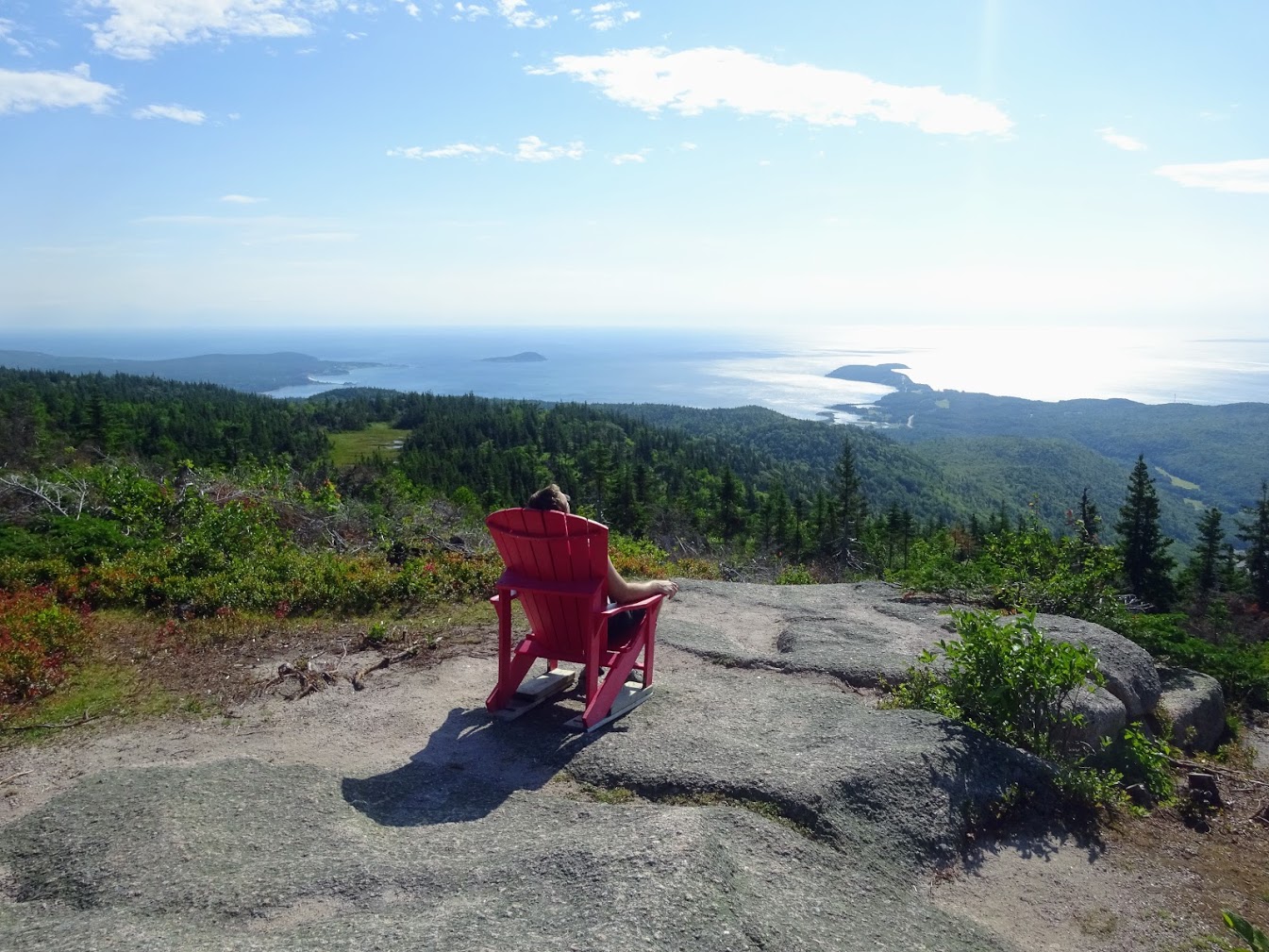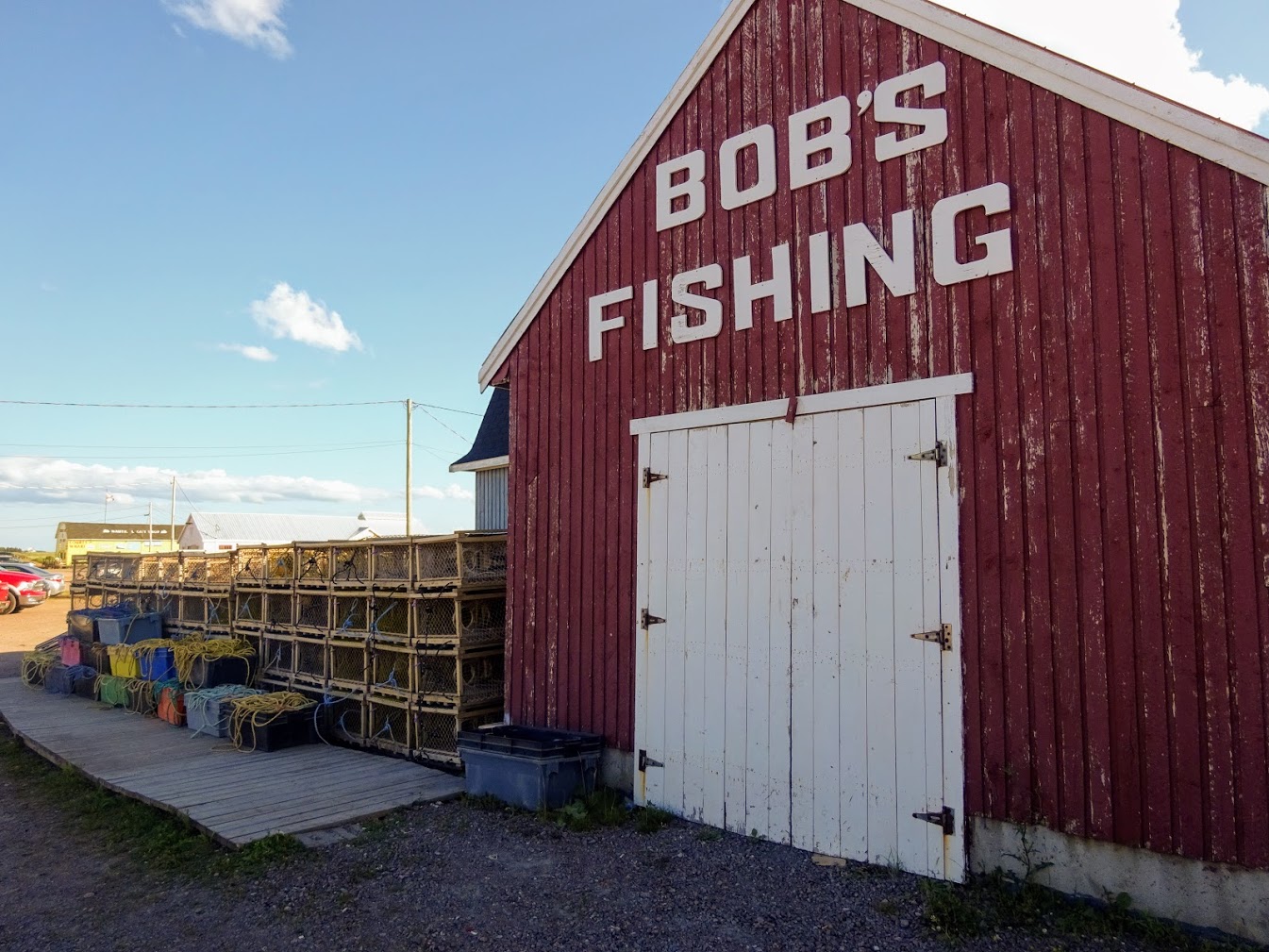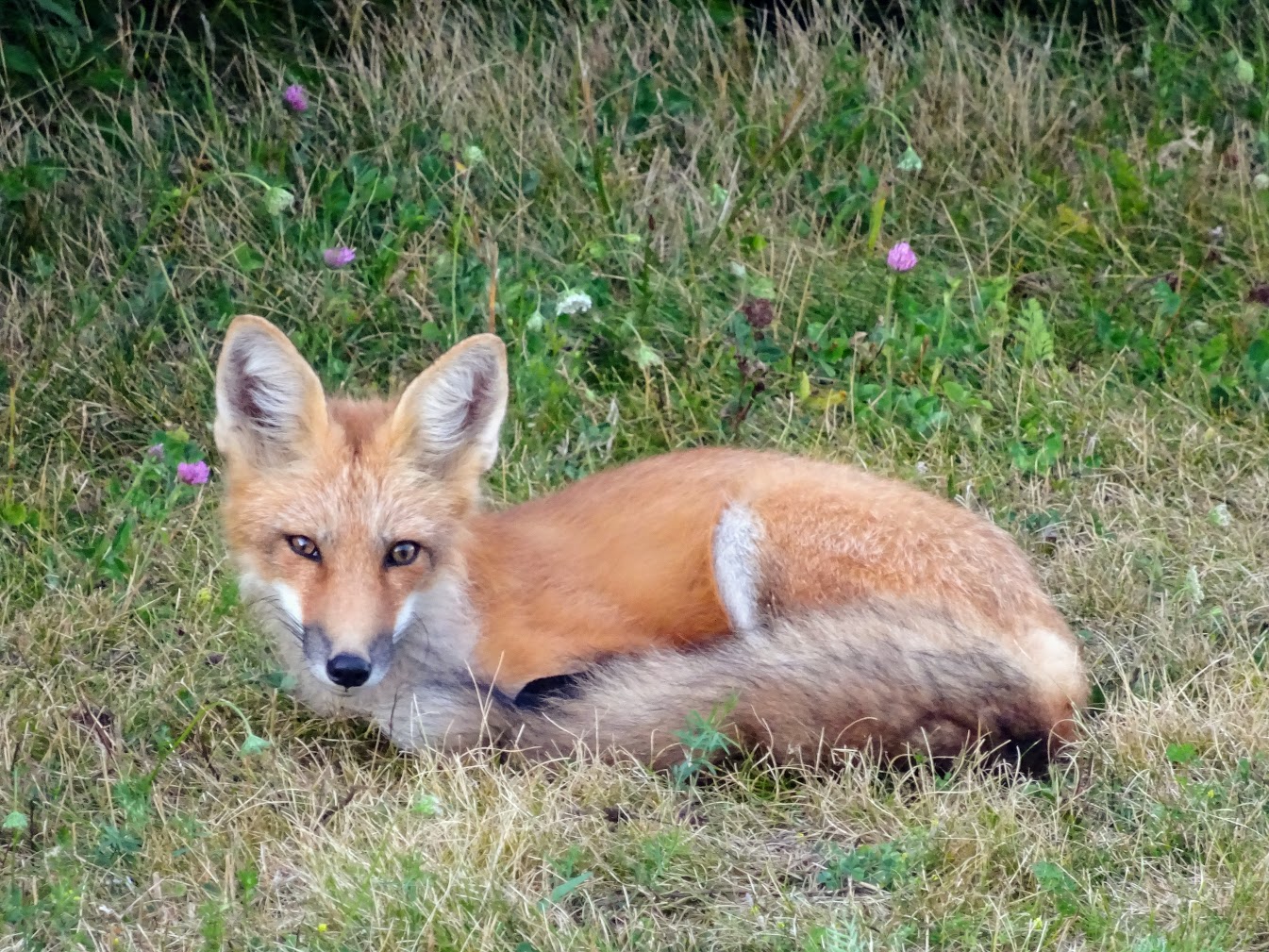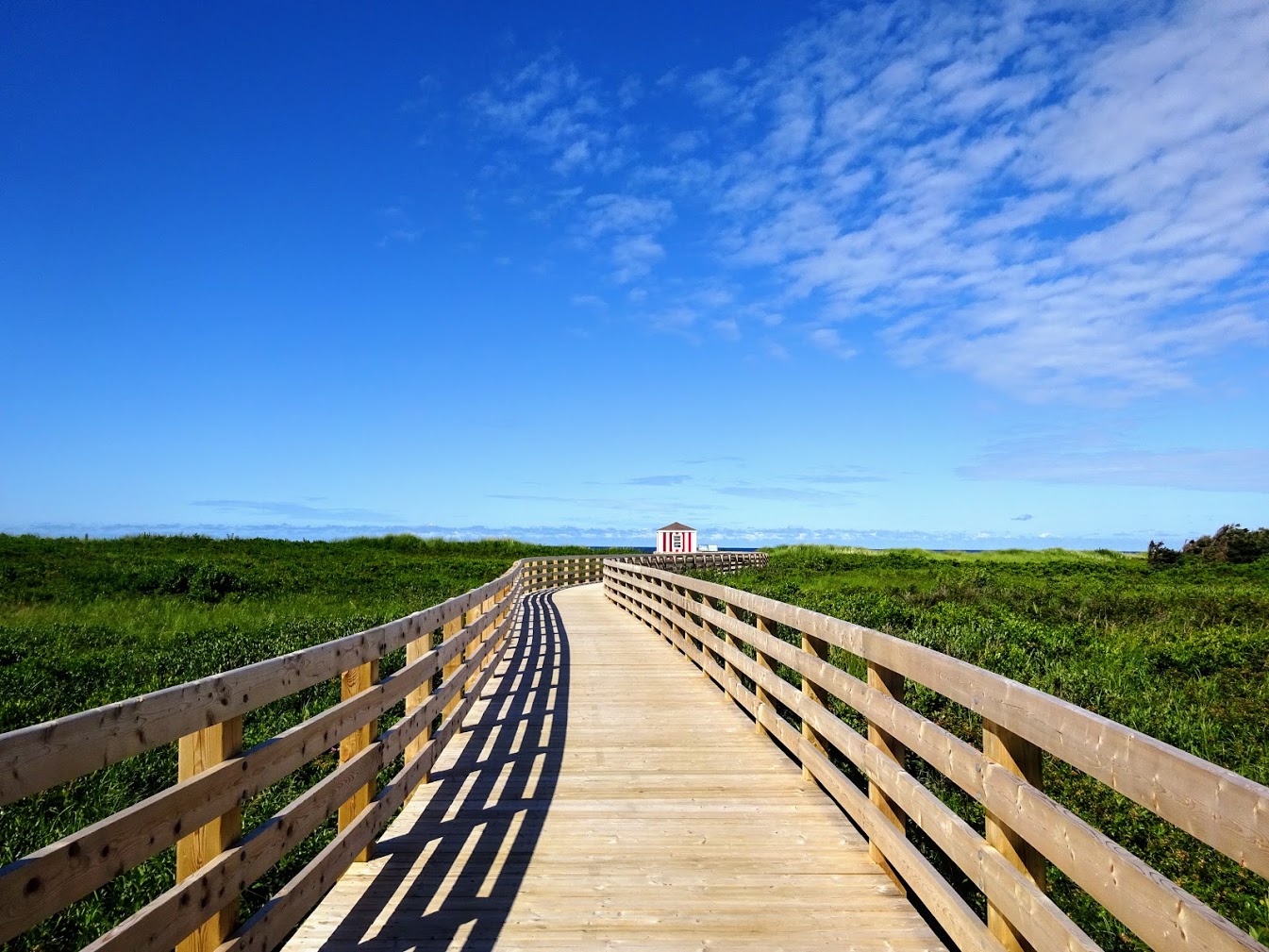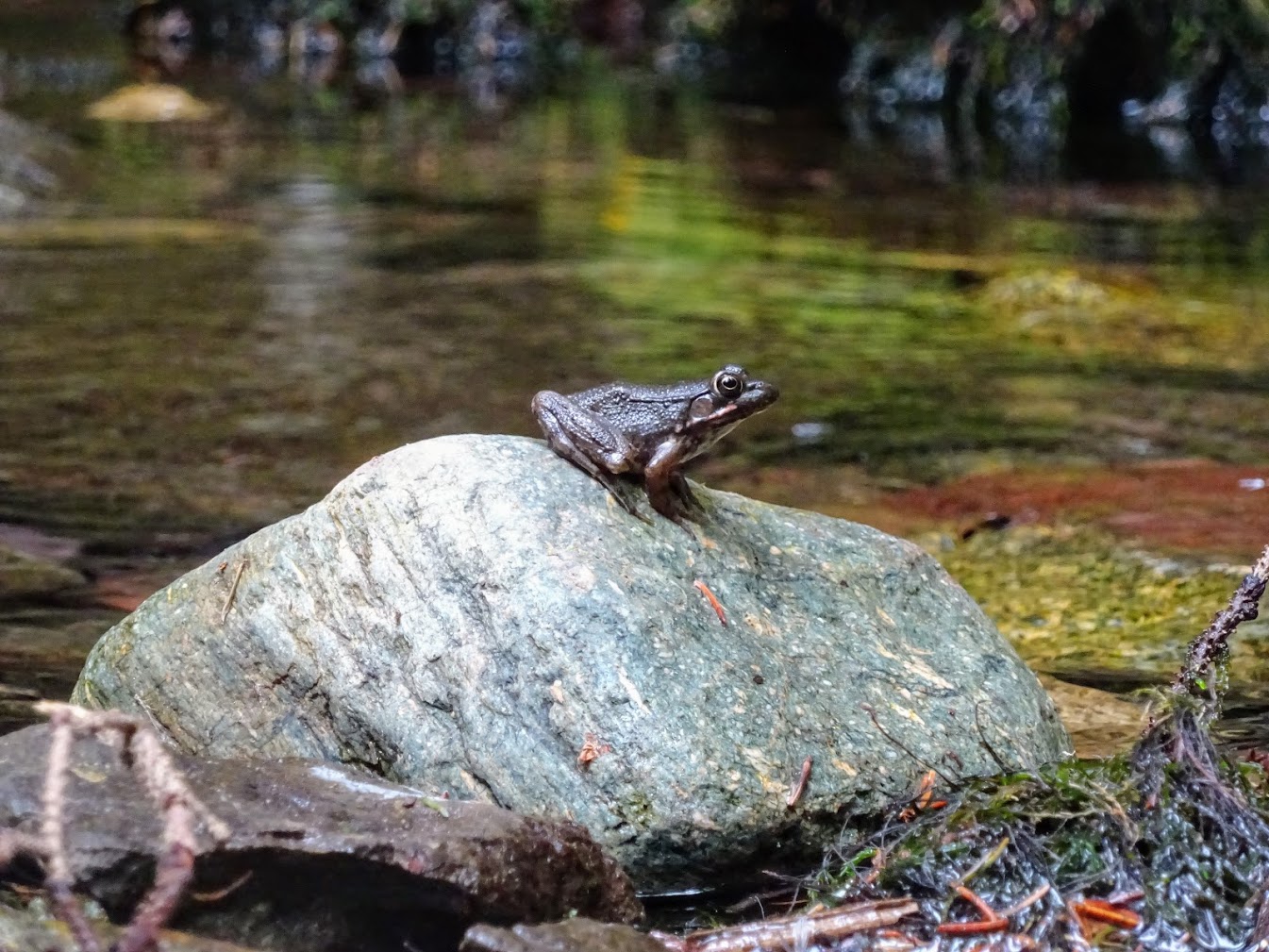 Google Photos album
This summer Alex and I spent three weeks driving from Toronto through Maine, Nova Scotia, New Brunswick, PEI, and Quebec (and back!). We stopped at far too many places to mention all of them, but two highlights were Cape Breton in NS, where we did a ton of great hiking and camping in the national park, and Grandes Bergeronnes, QC, where we went on an epic whale watching trip in the Gulf of St. Lawrence.
Southeast Asia, Spring 2015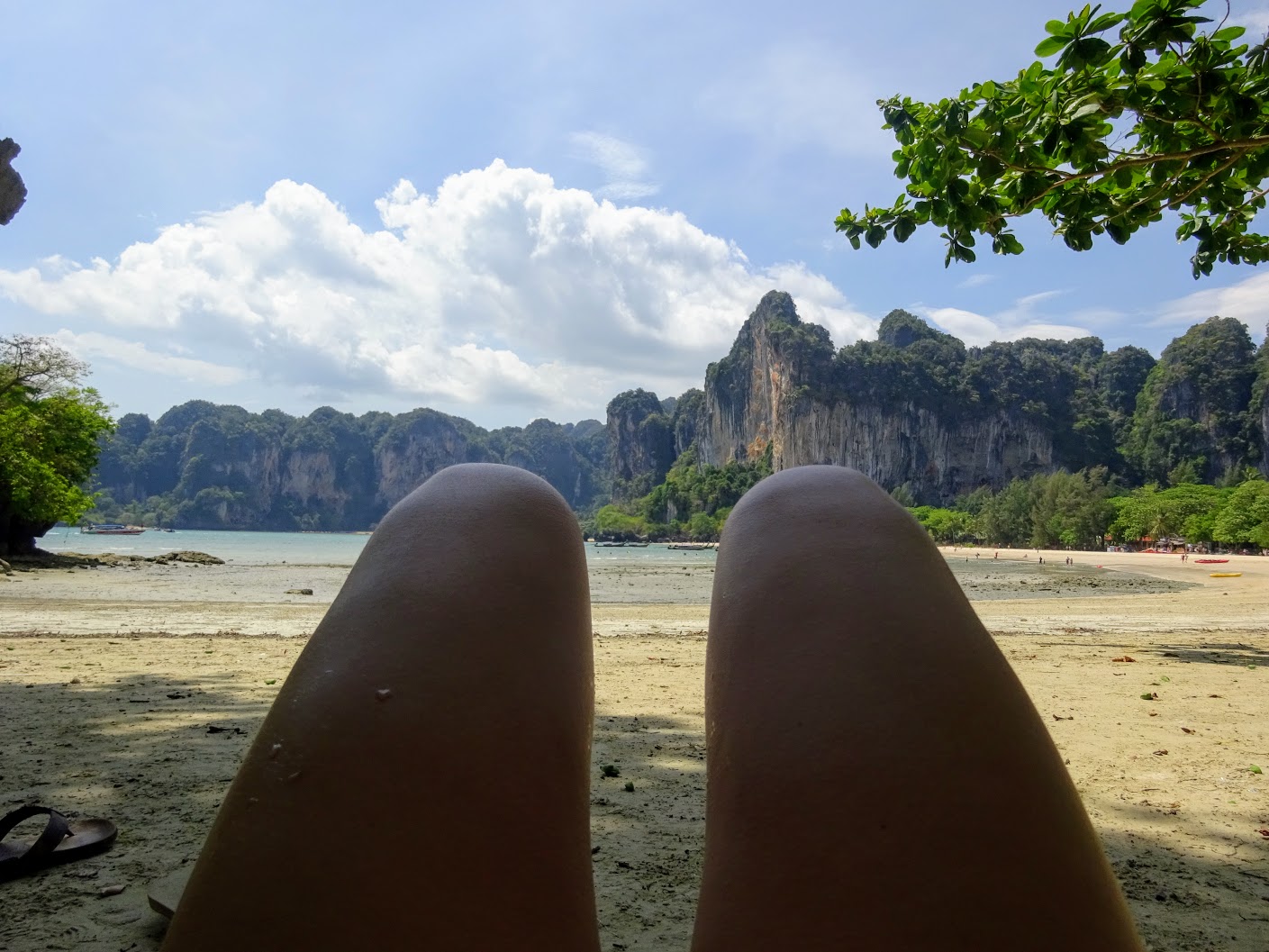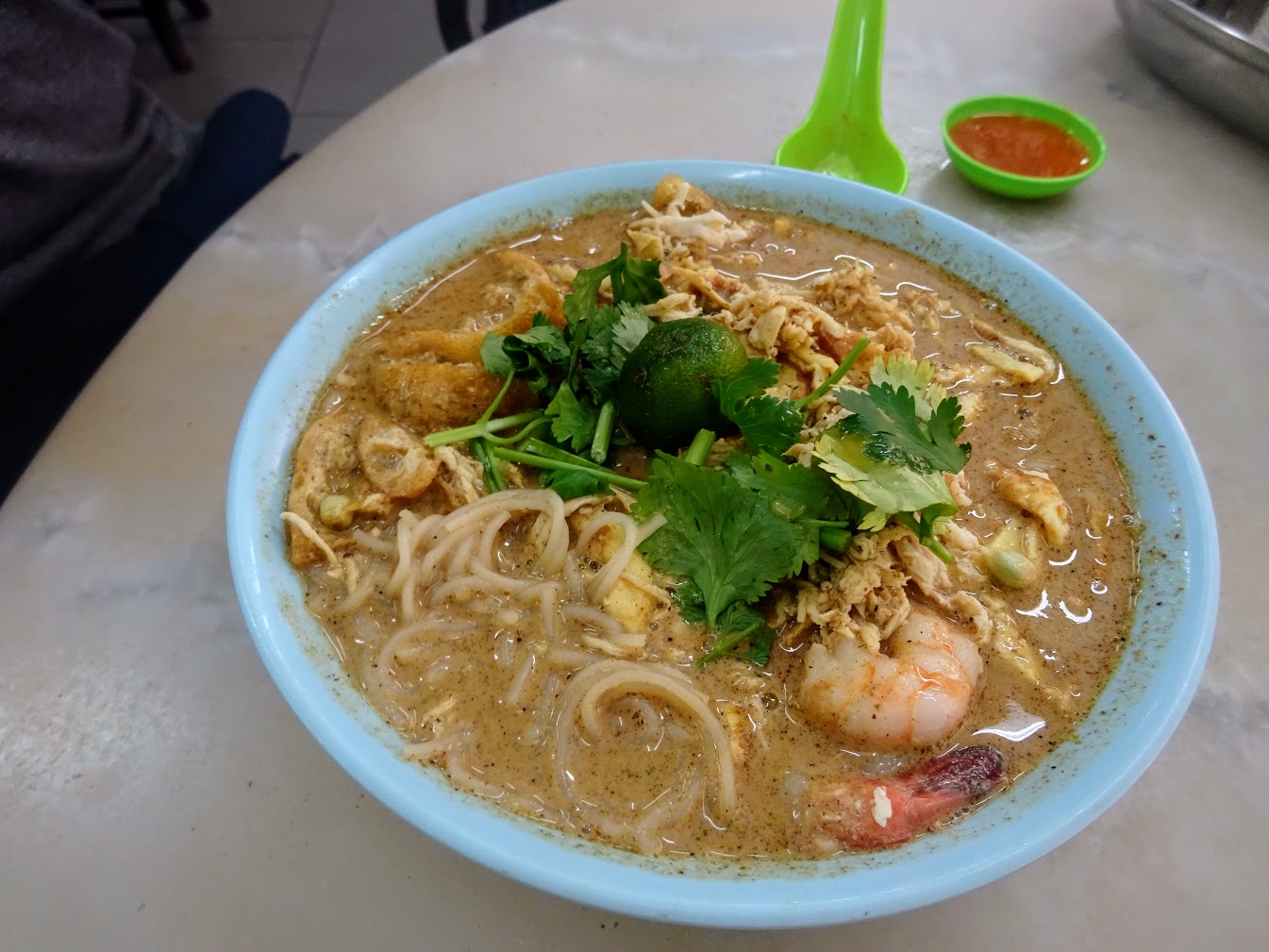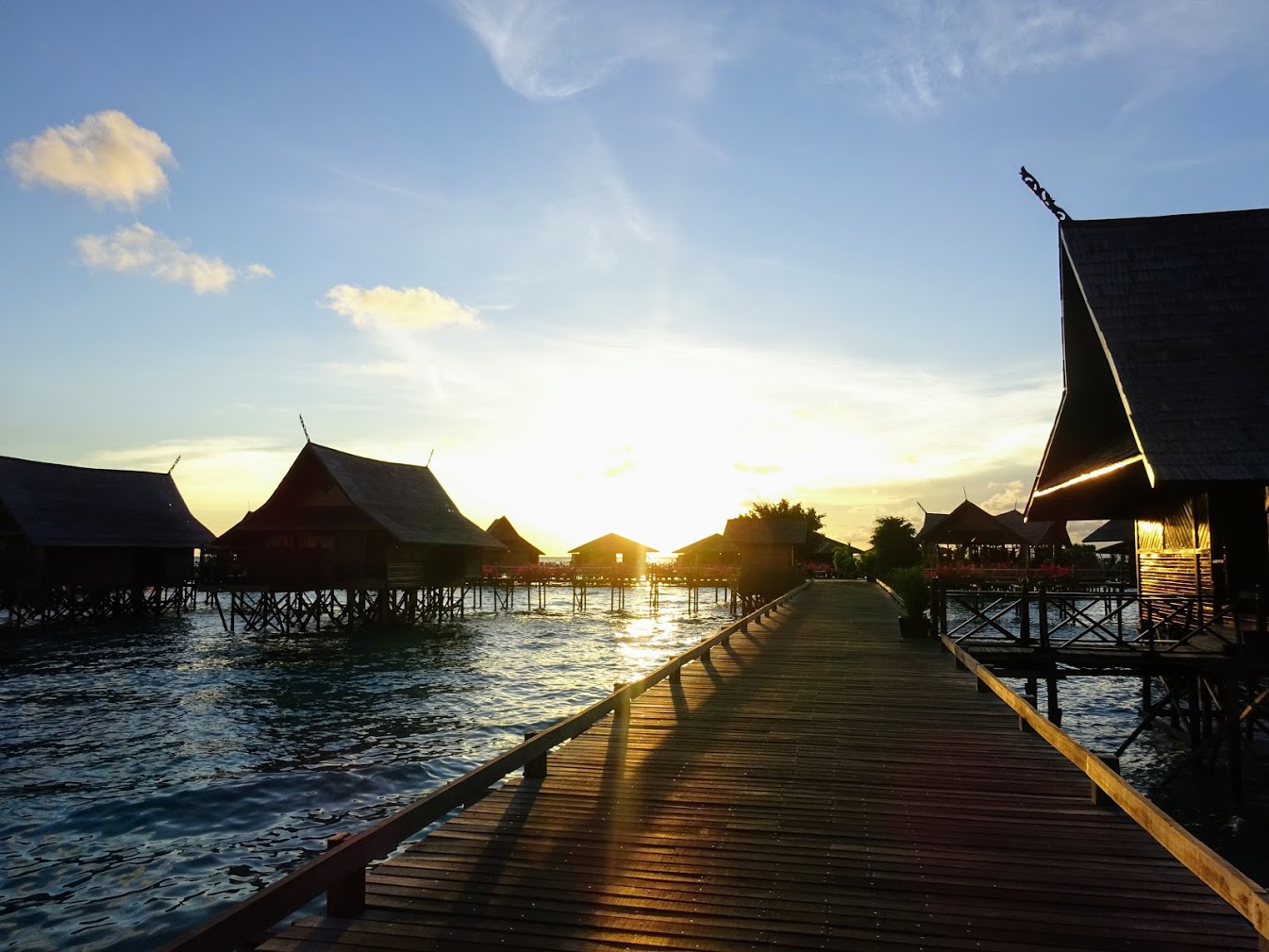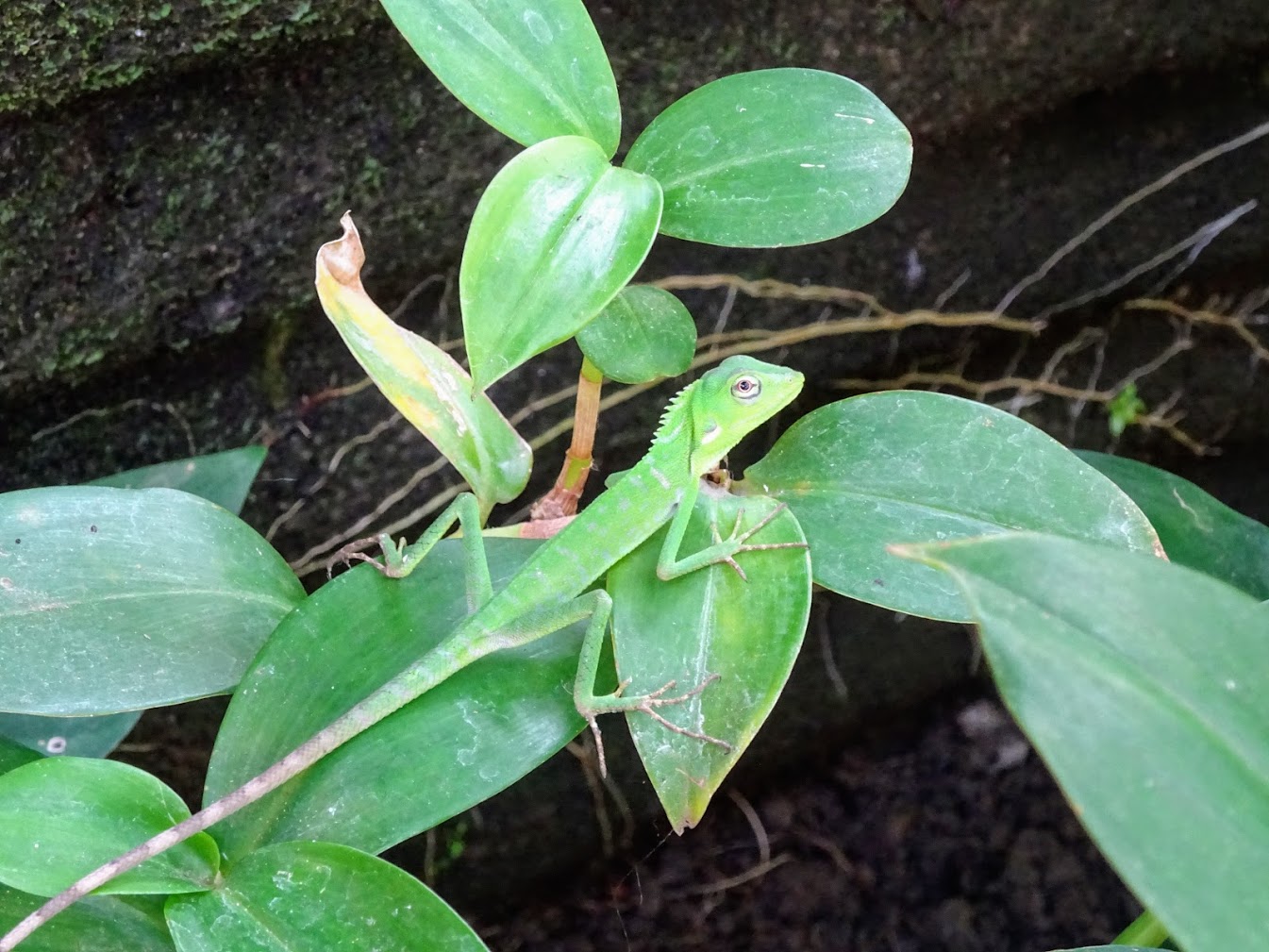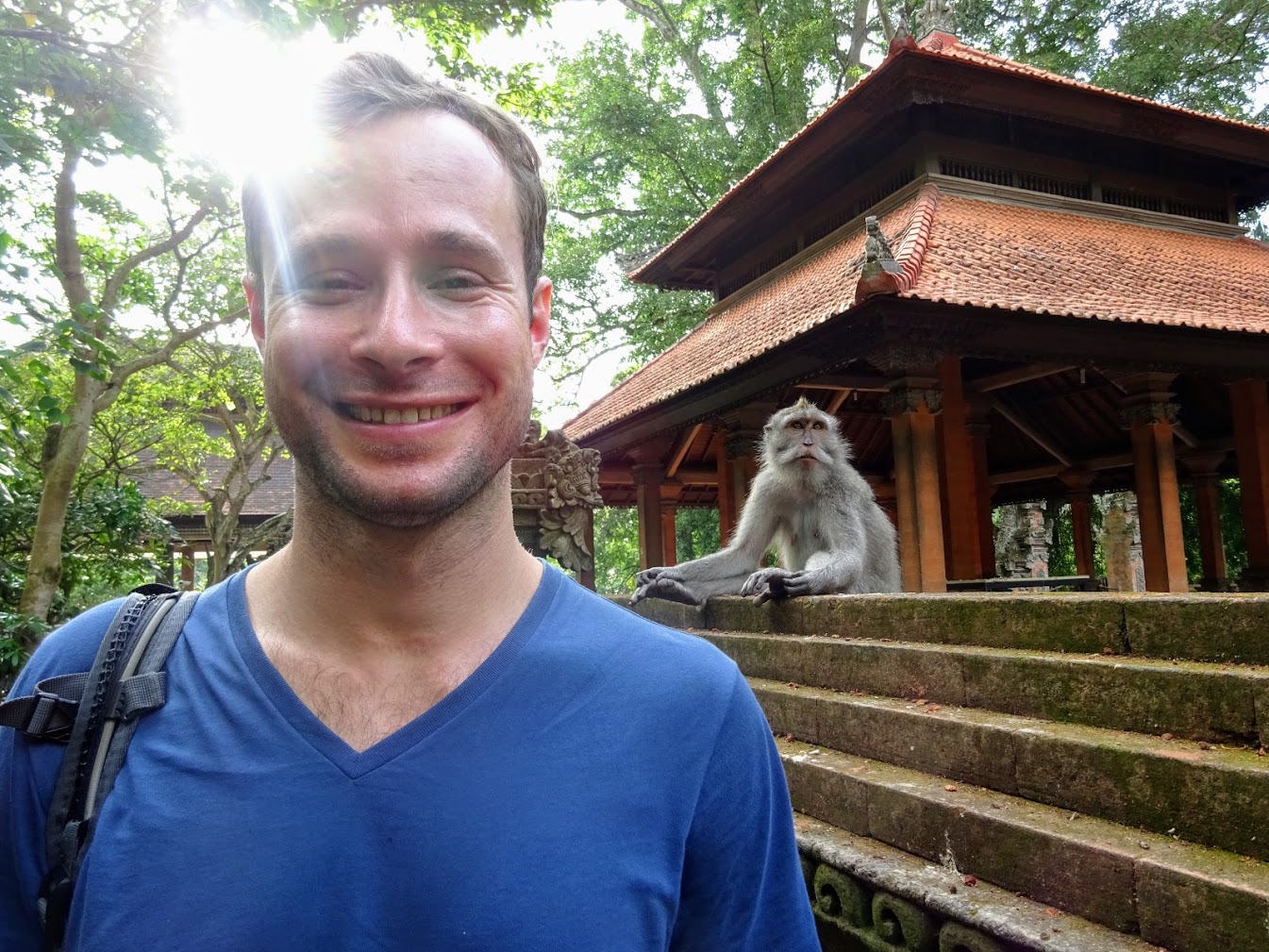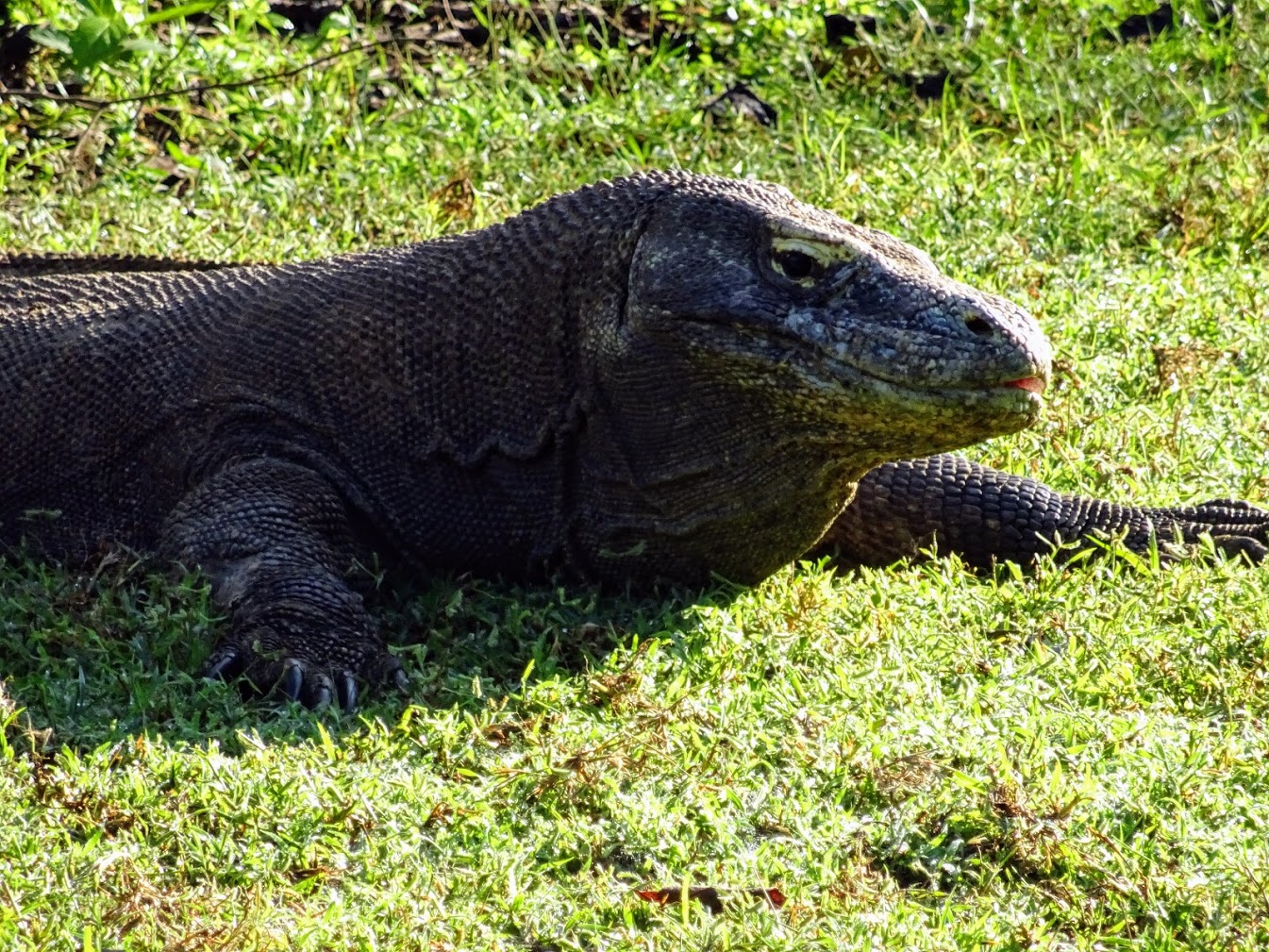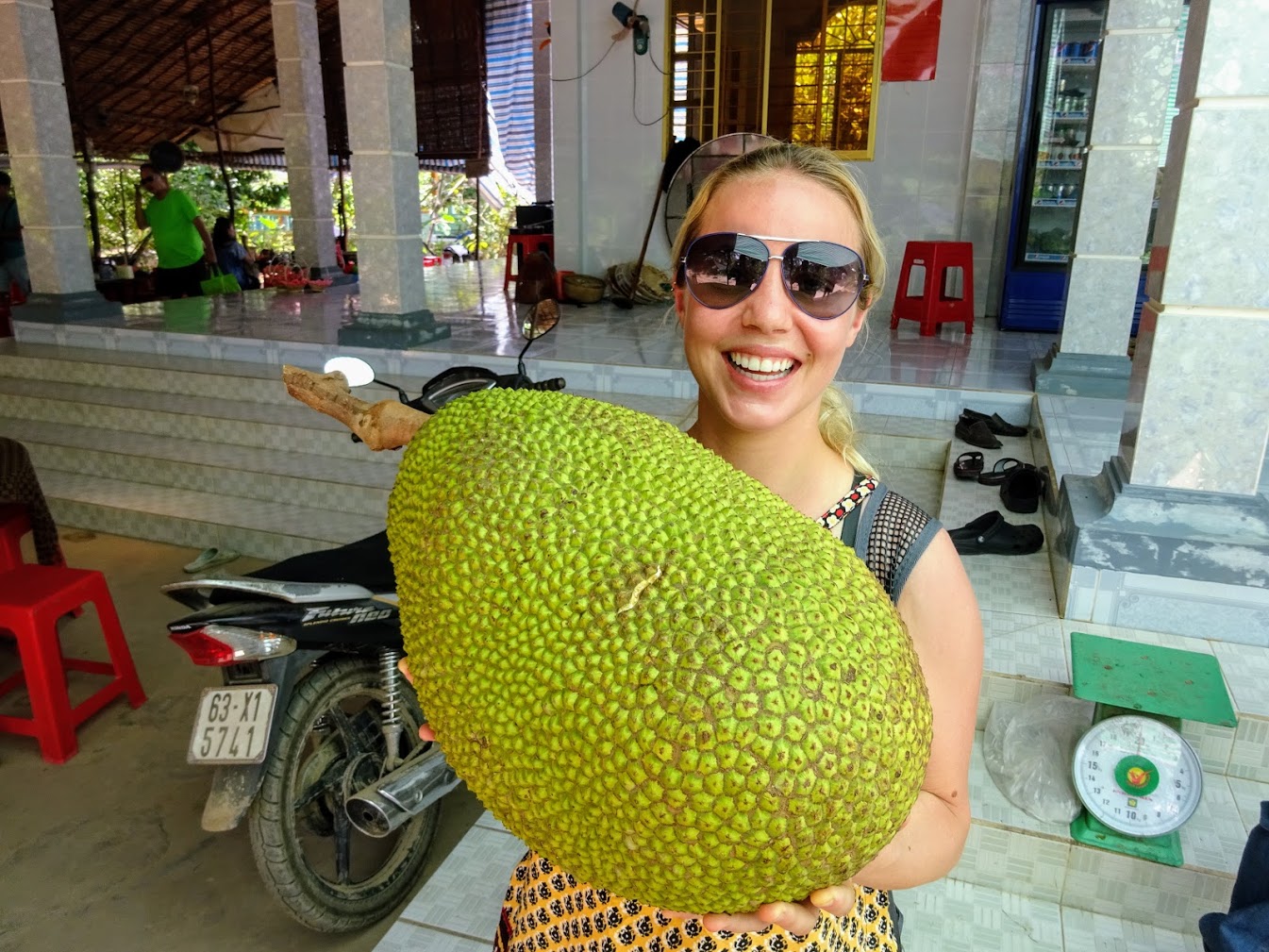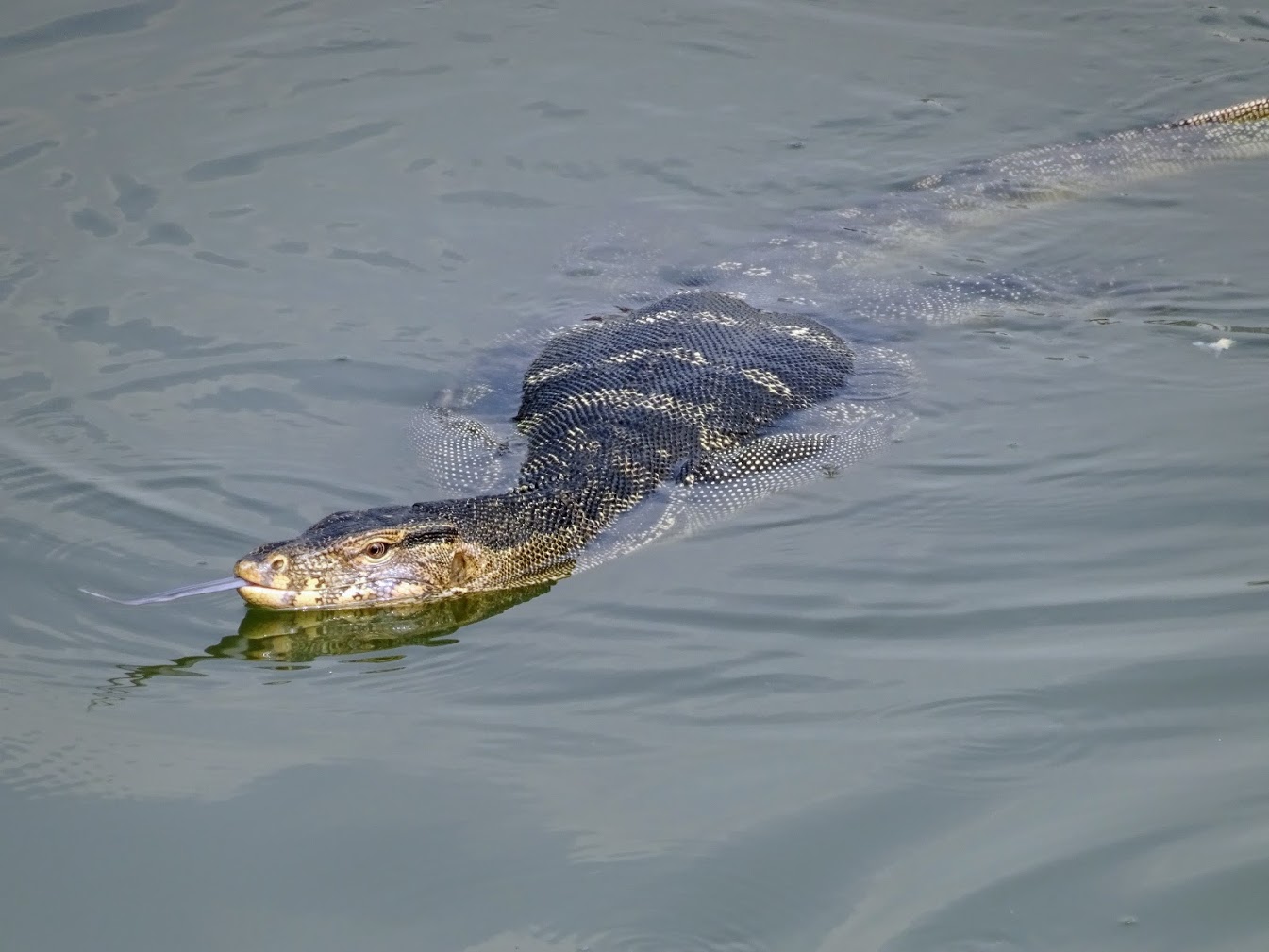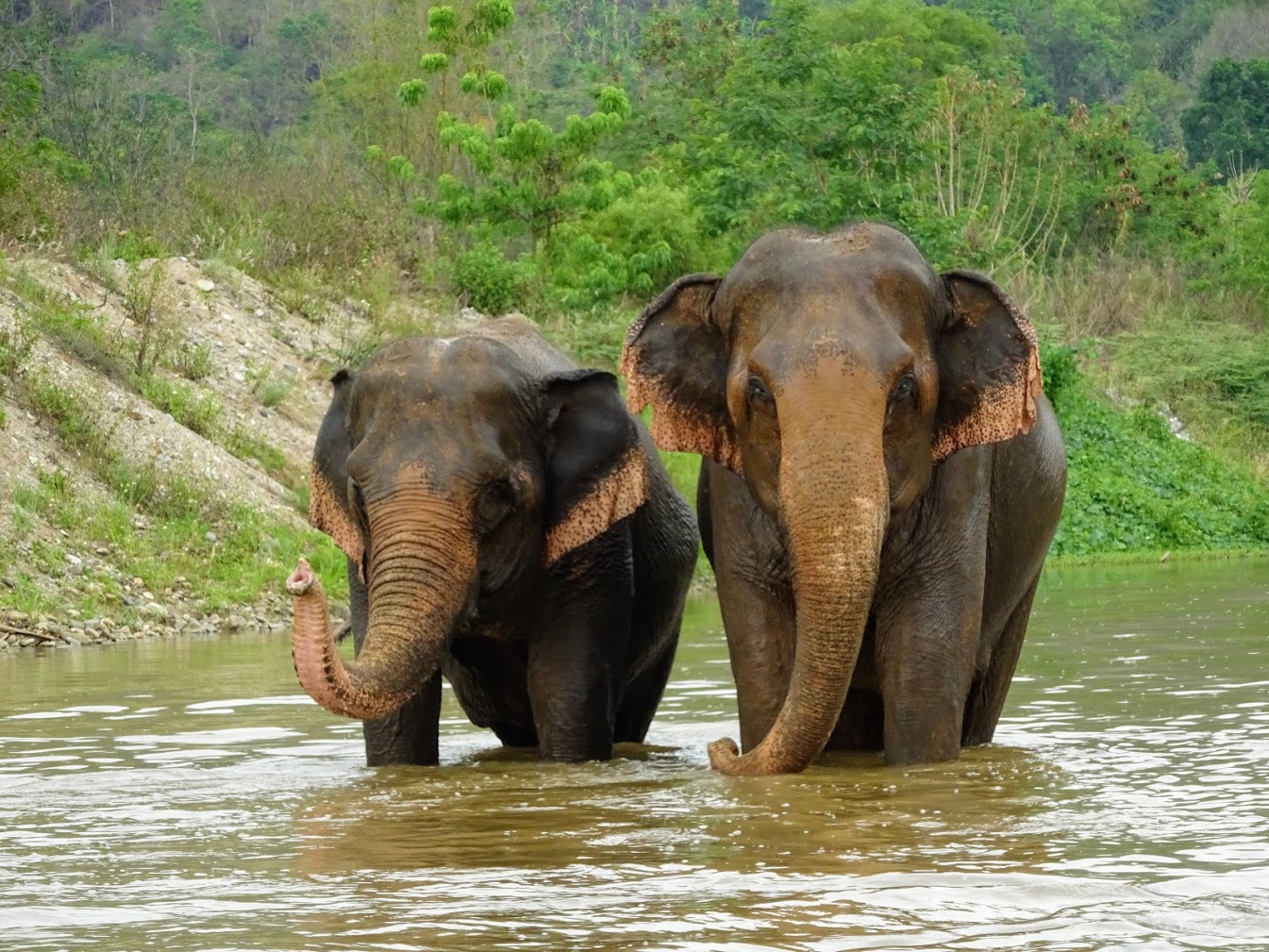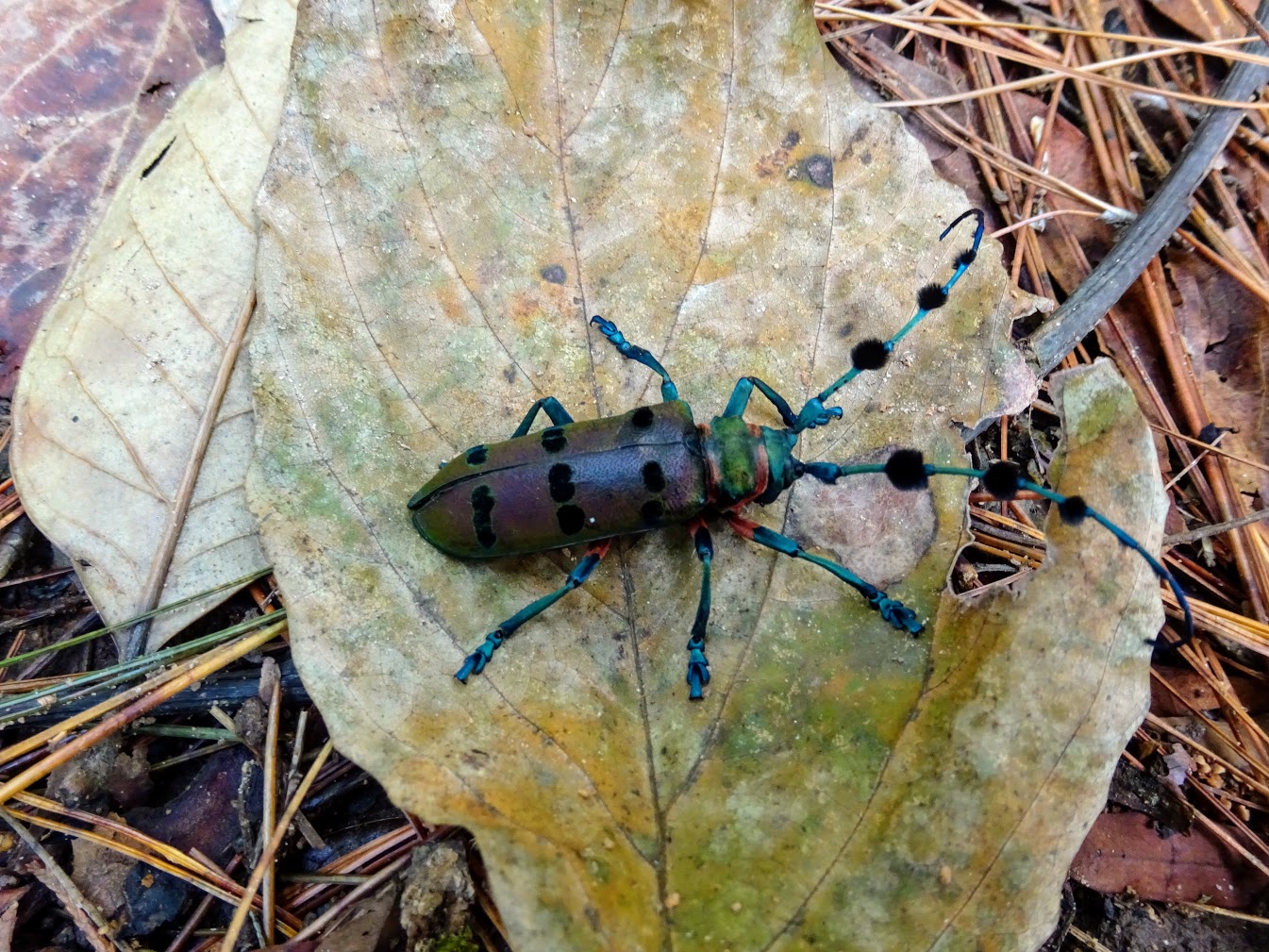 Google Photos album
To celebrate Alex's PhD defense, we spend five weeks traveling around Southeast Asia. Our first stop was Malaysian Borneo, where we enjoyed the world-famous scuba diving around Sipadan and Mabul islands. From there, we headed to Indonesia, spending a few days in Bali before heading to Komodo for more amazing diving. Saigon was next, where we ate some incredible food and explored the Mekong delta. Our last stop was Thailand, where we visited Bangkok, Chiang Mai, and Krabi. Overall, an exhausting but incredible trip!
Ecuador, Dec. 2014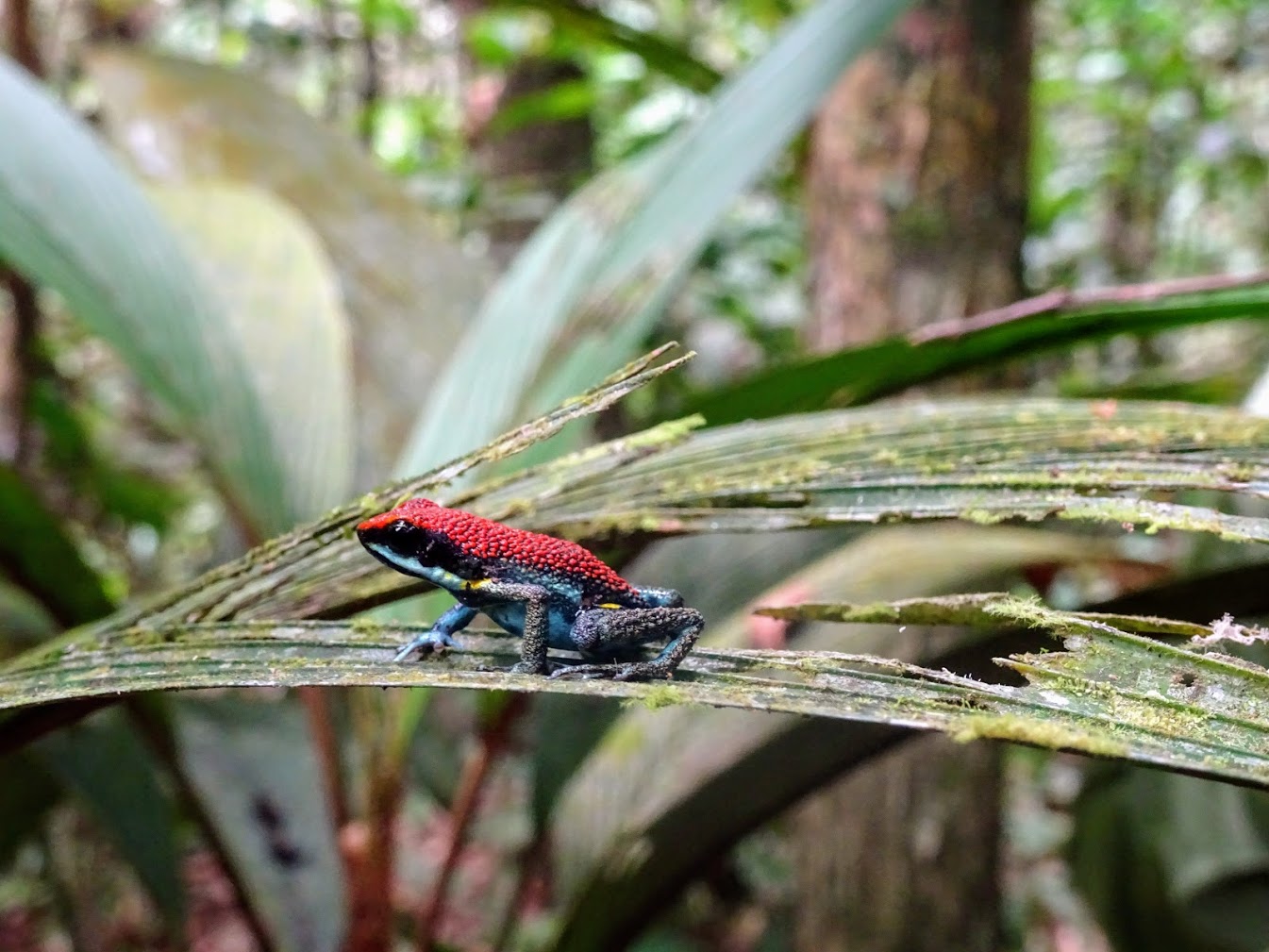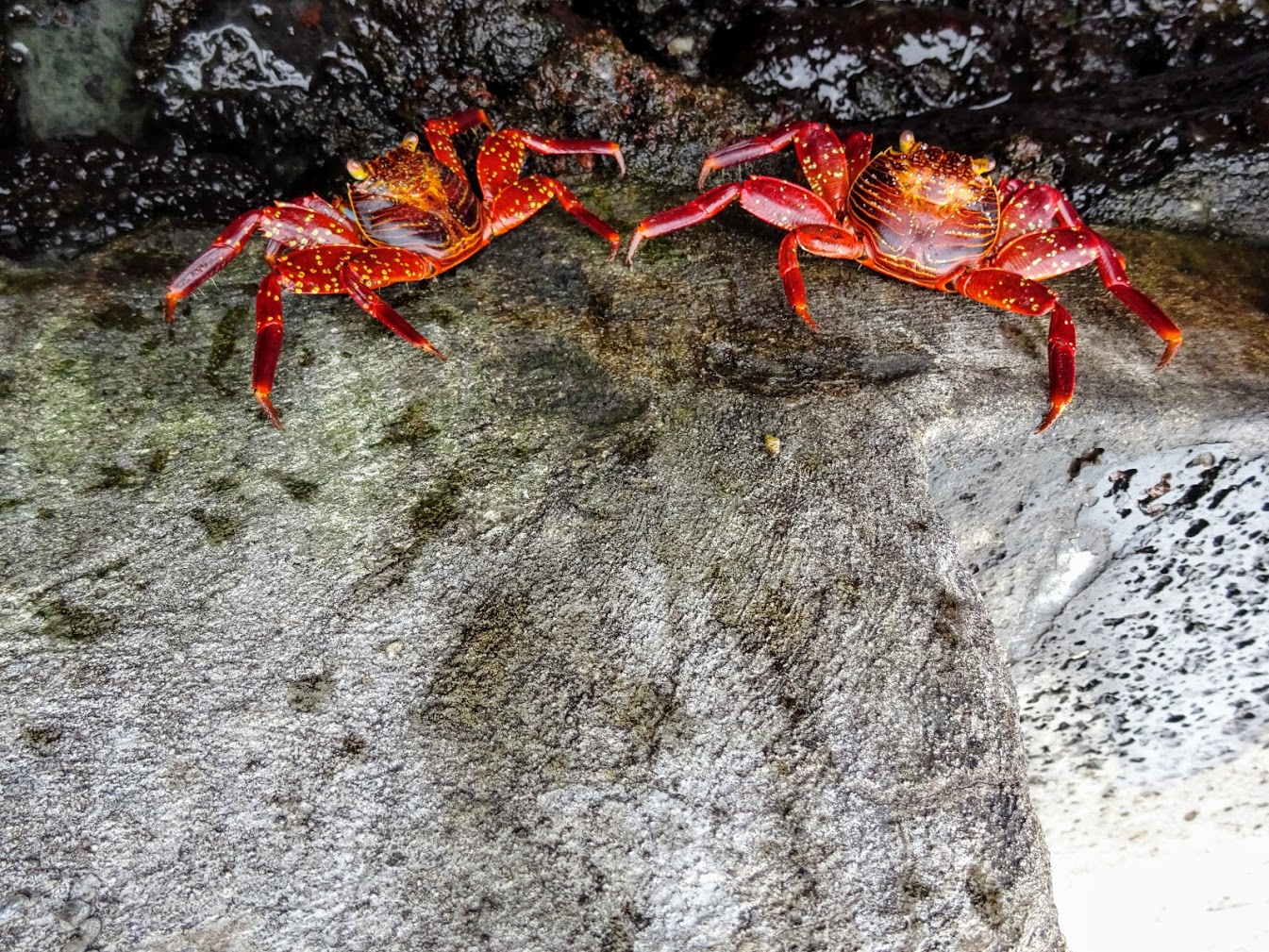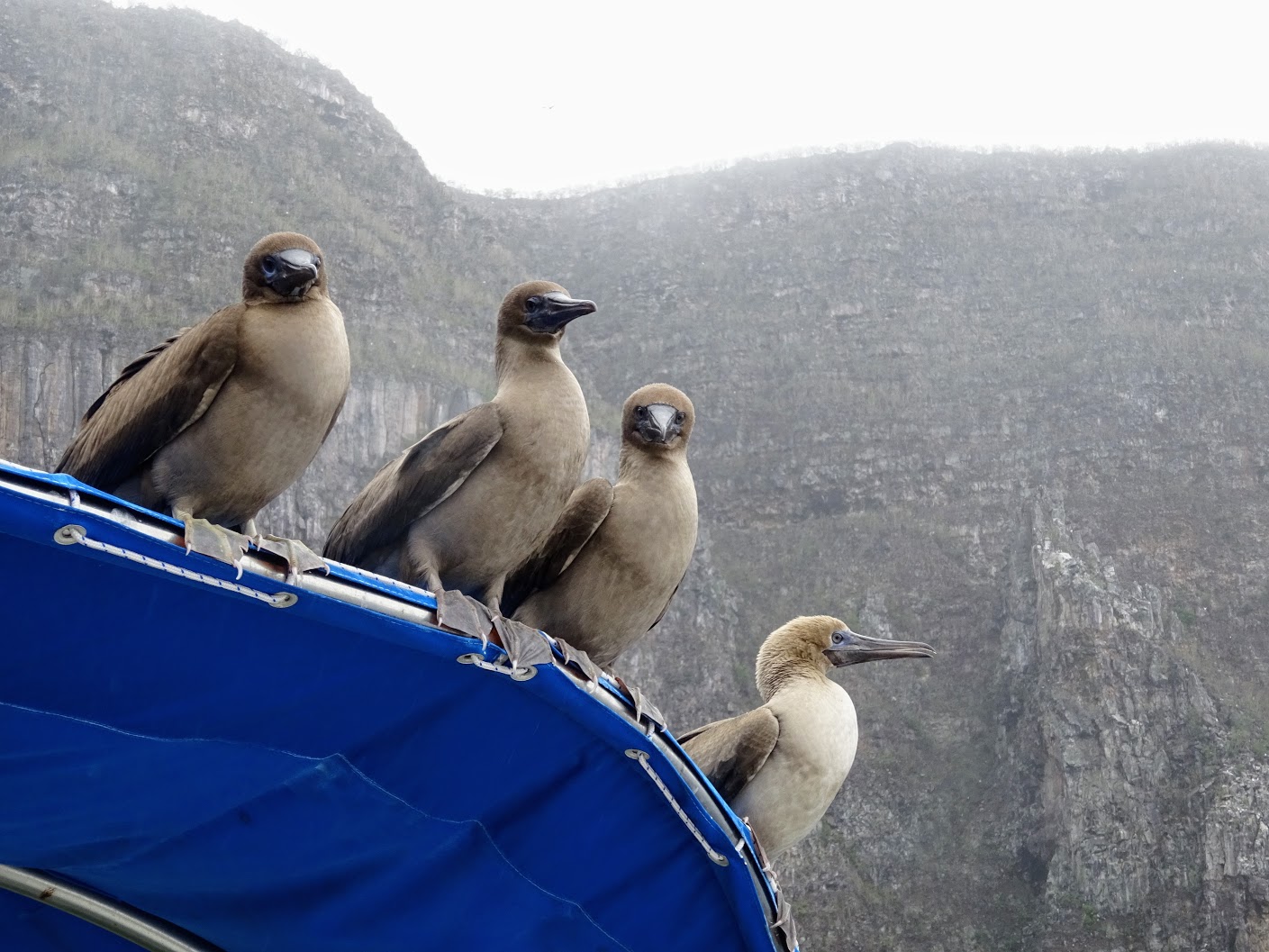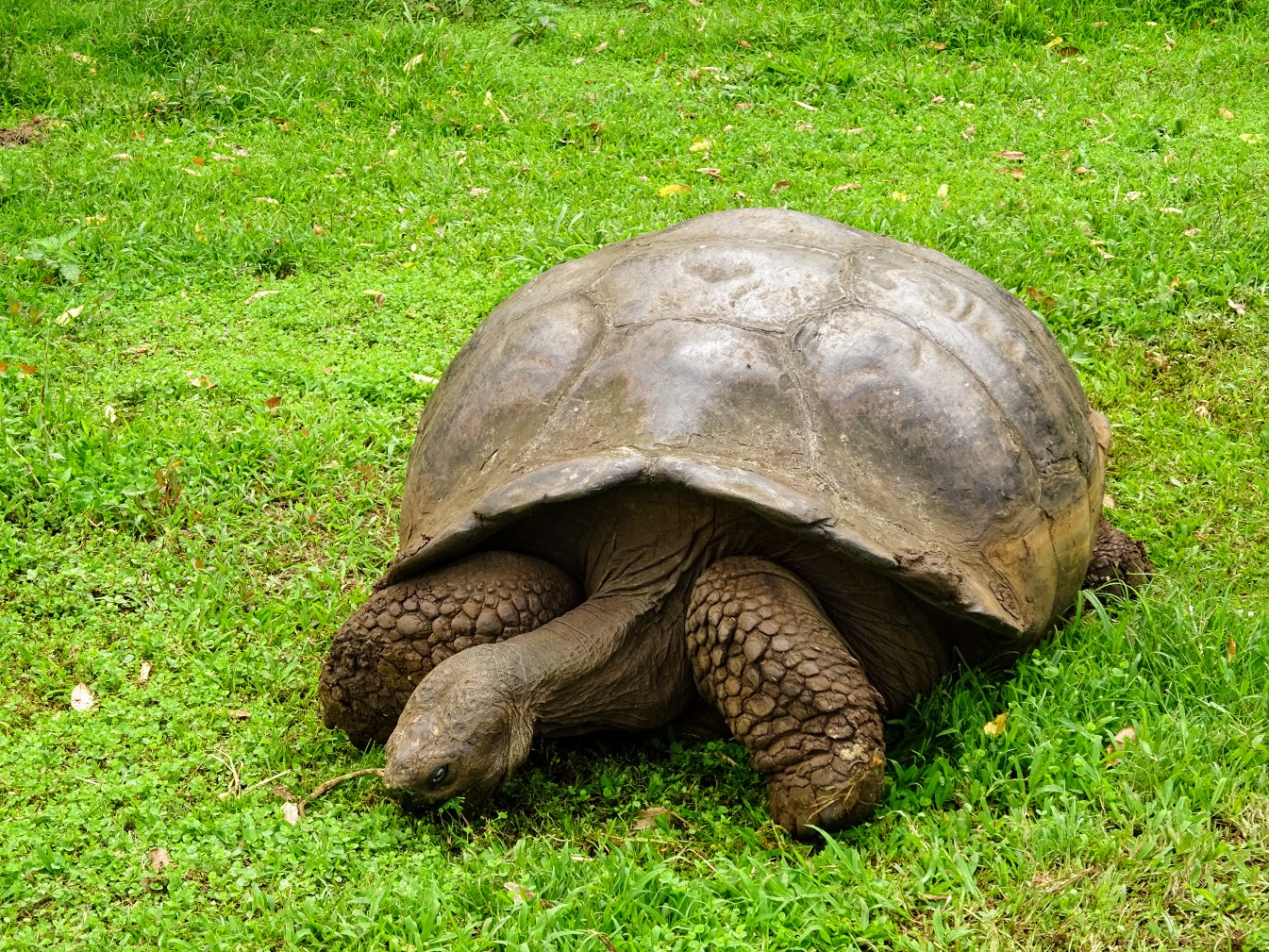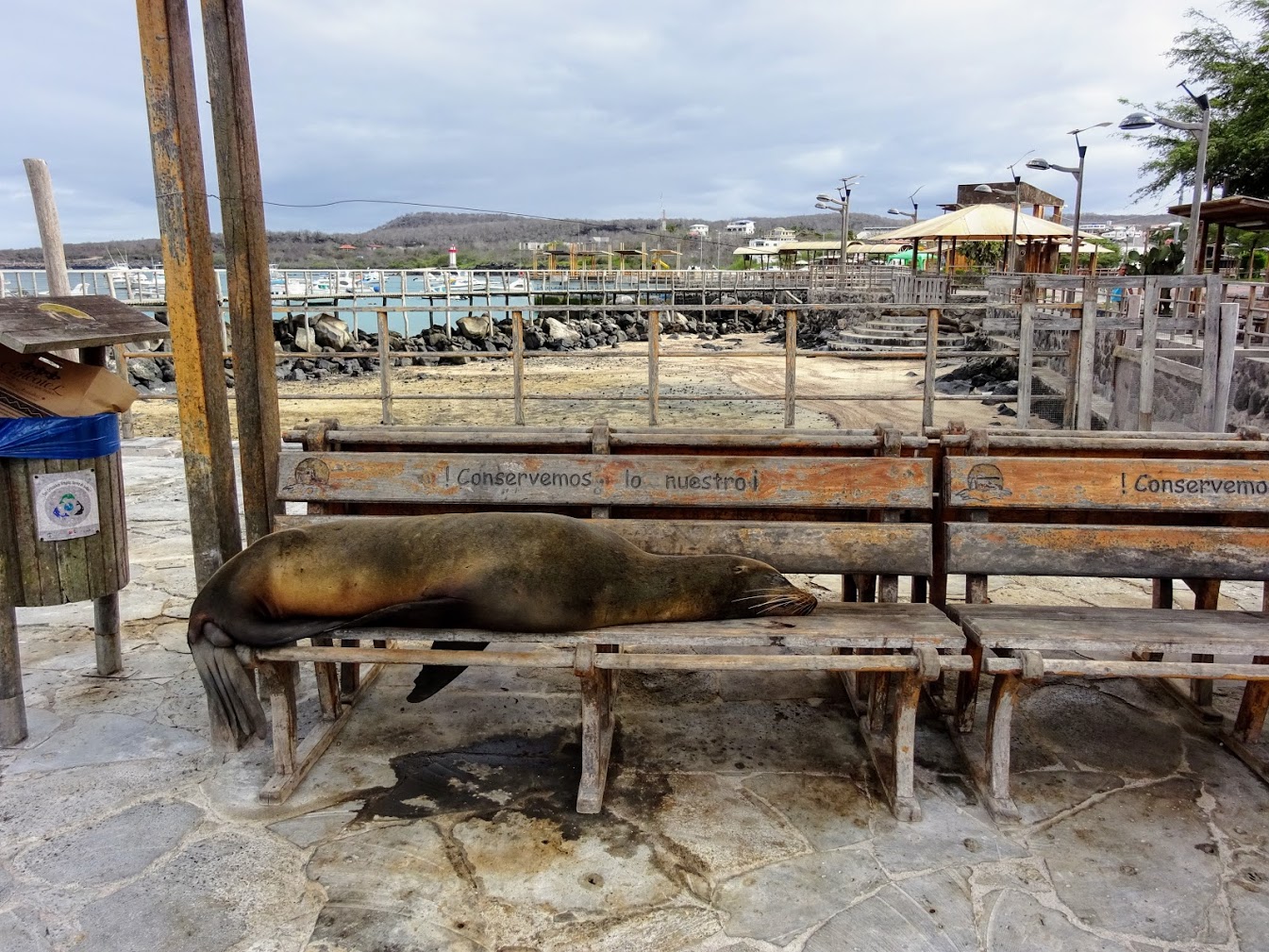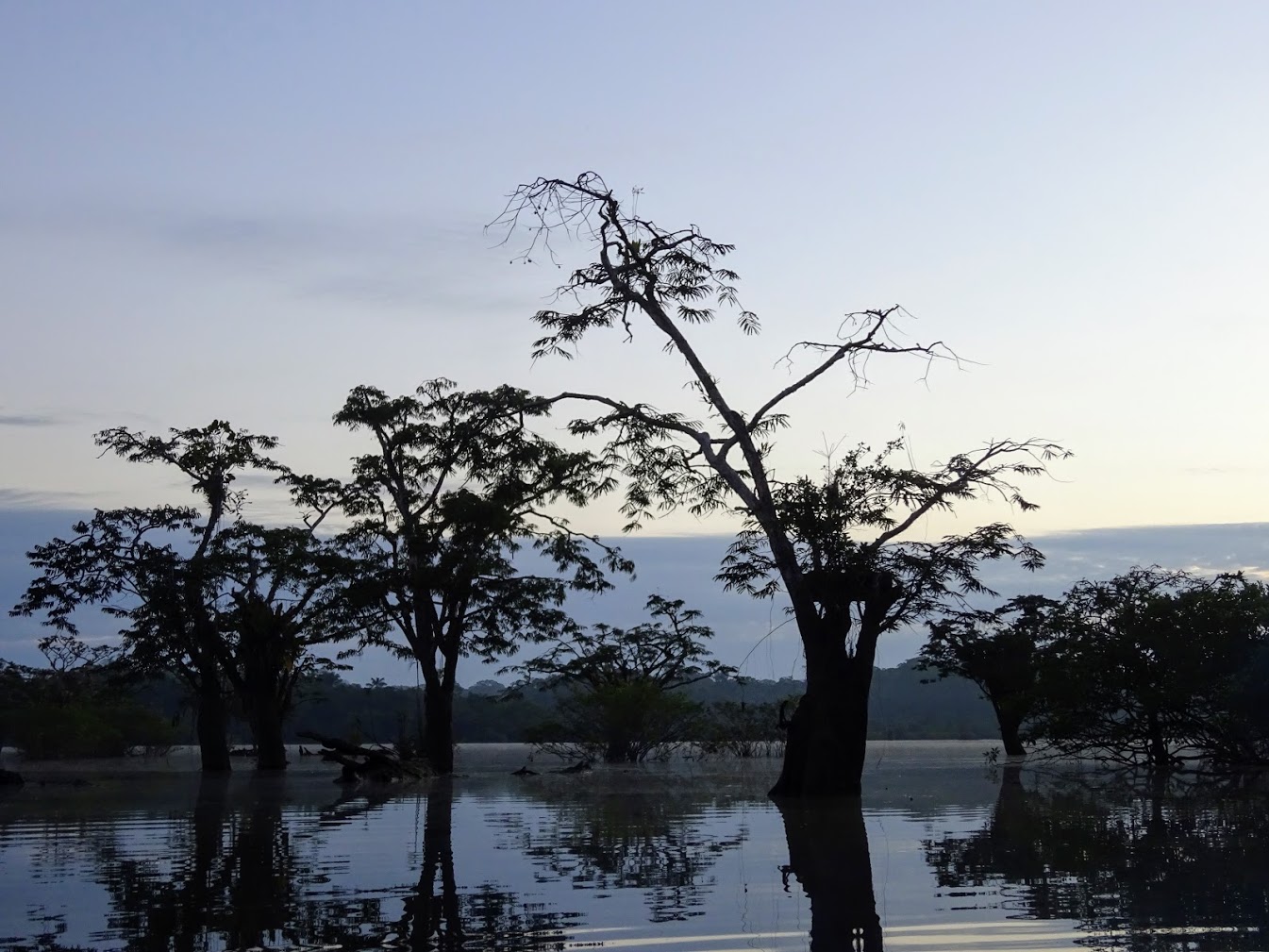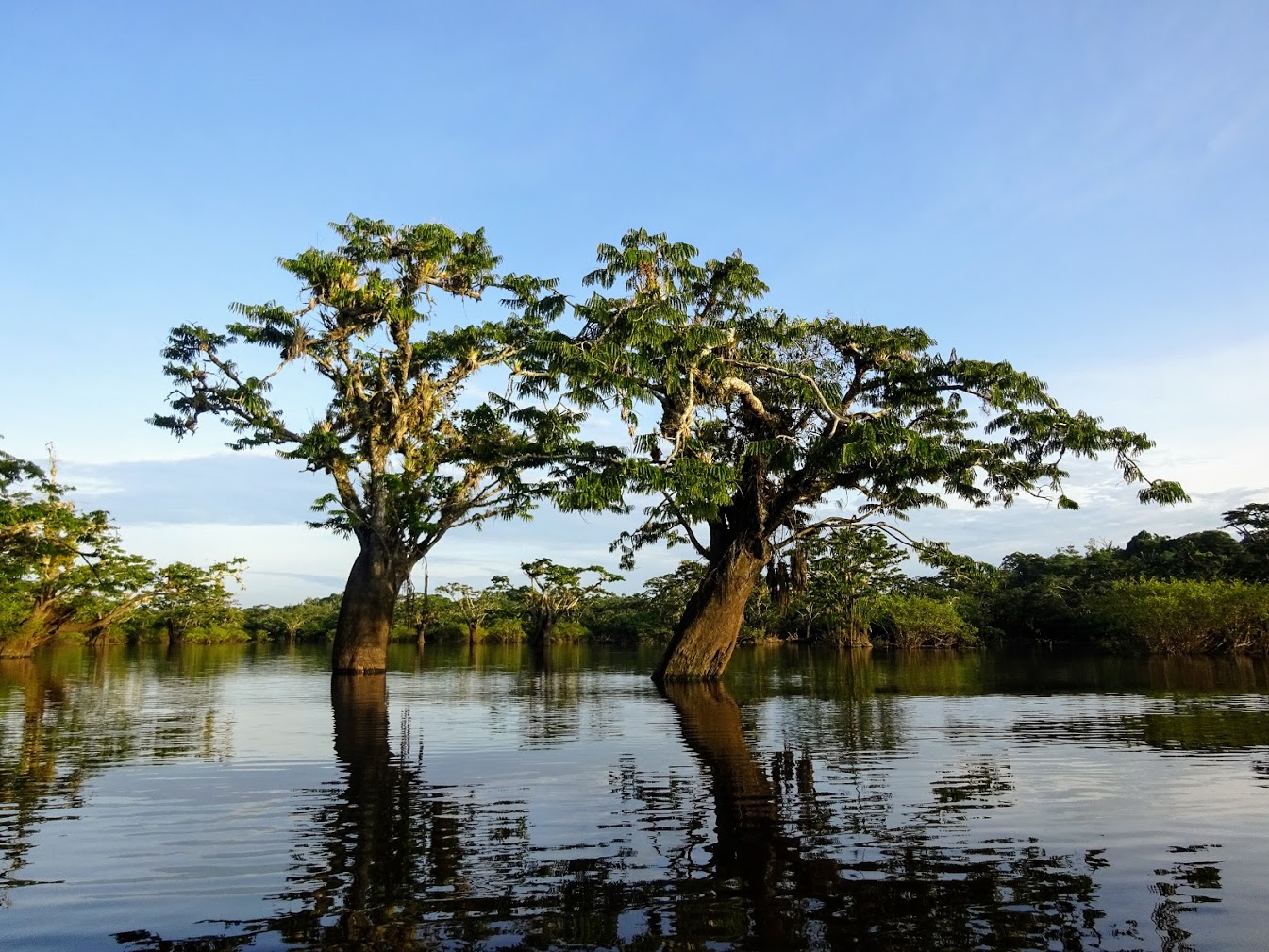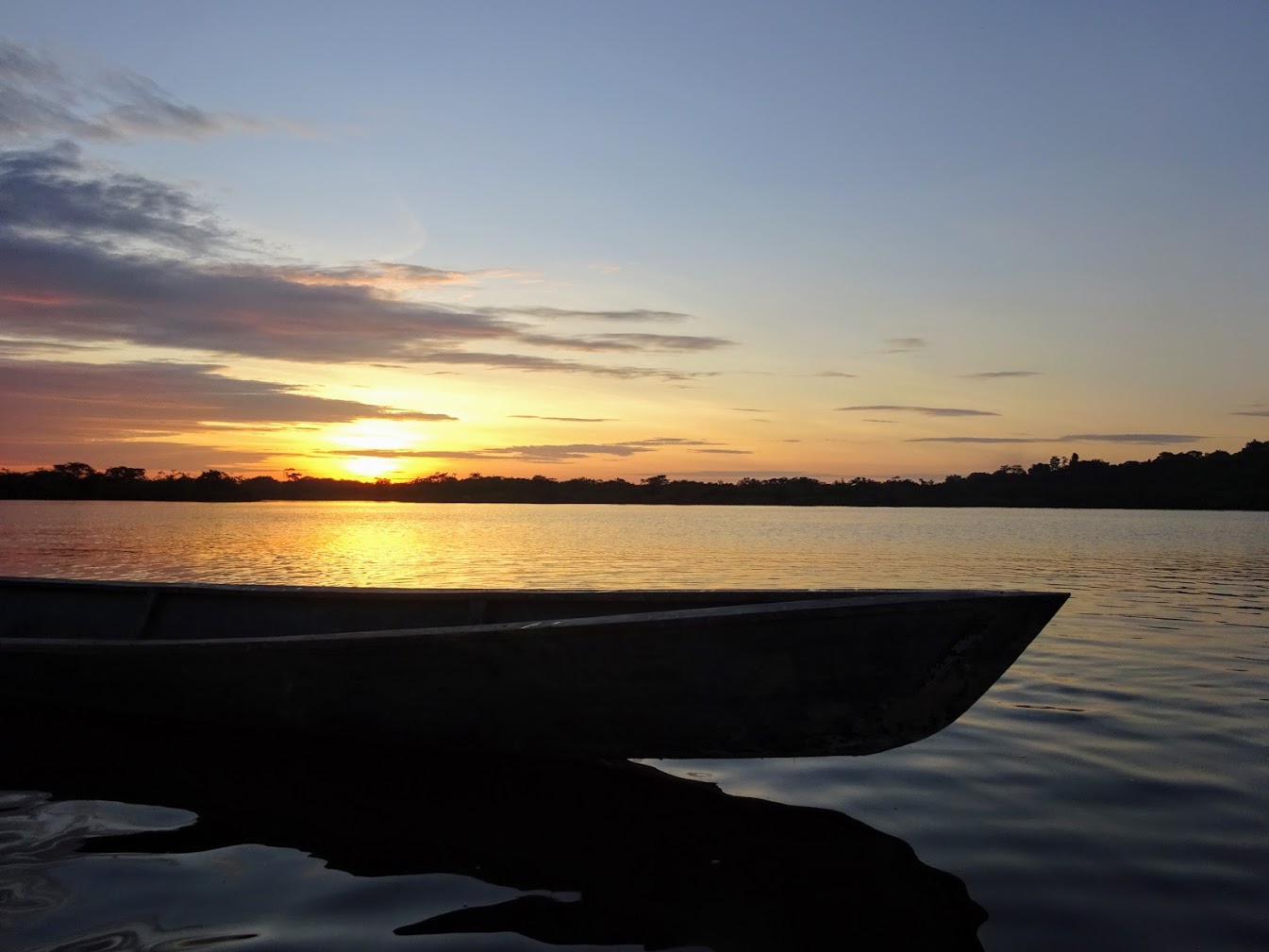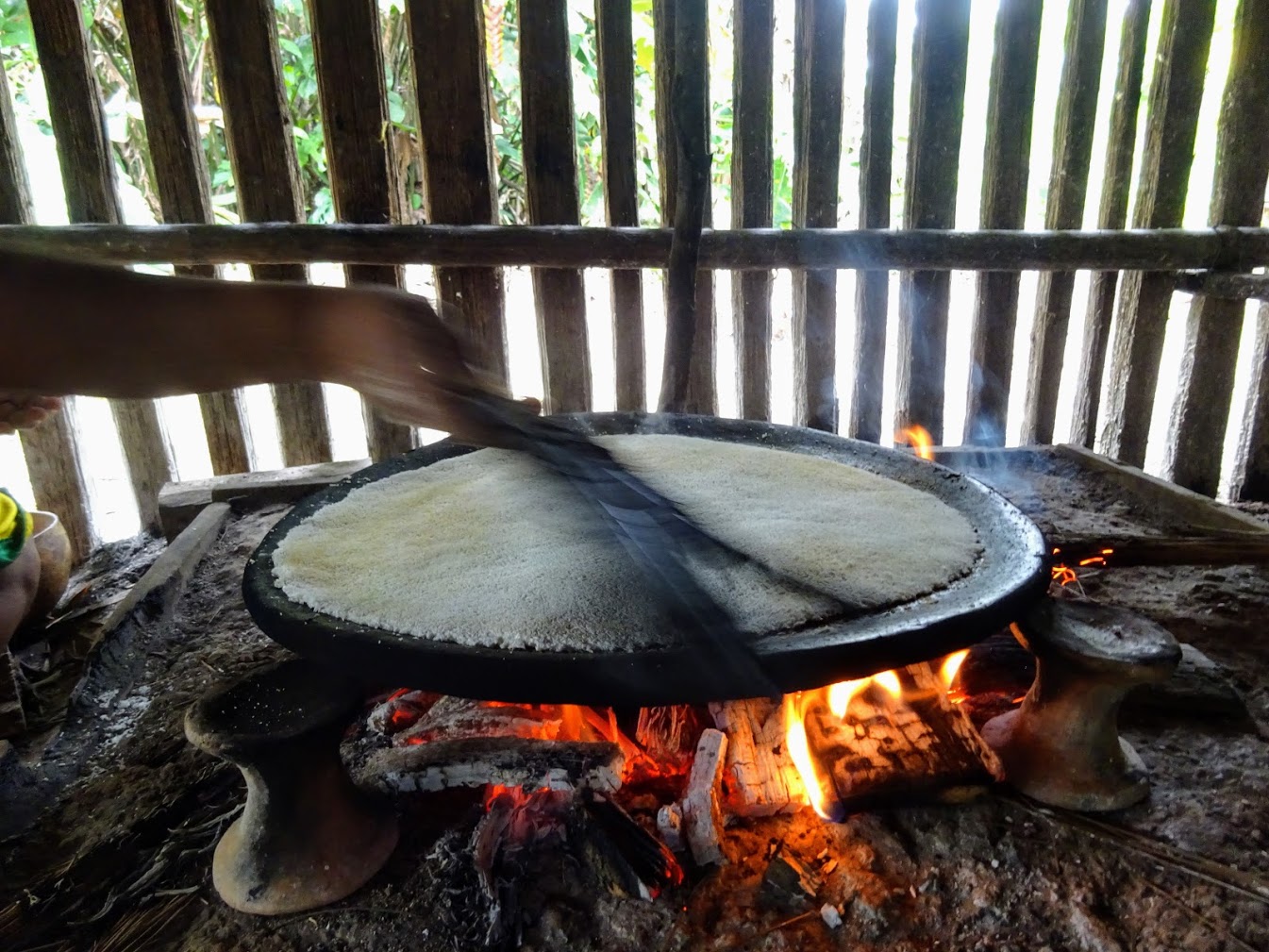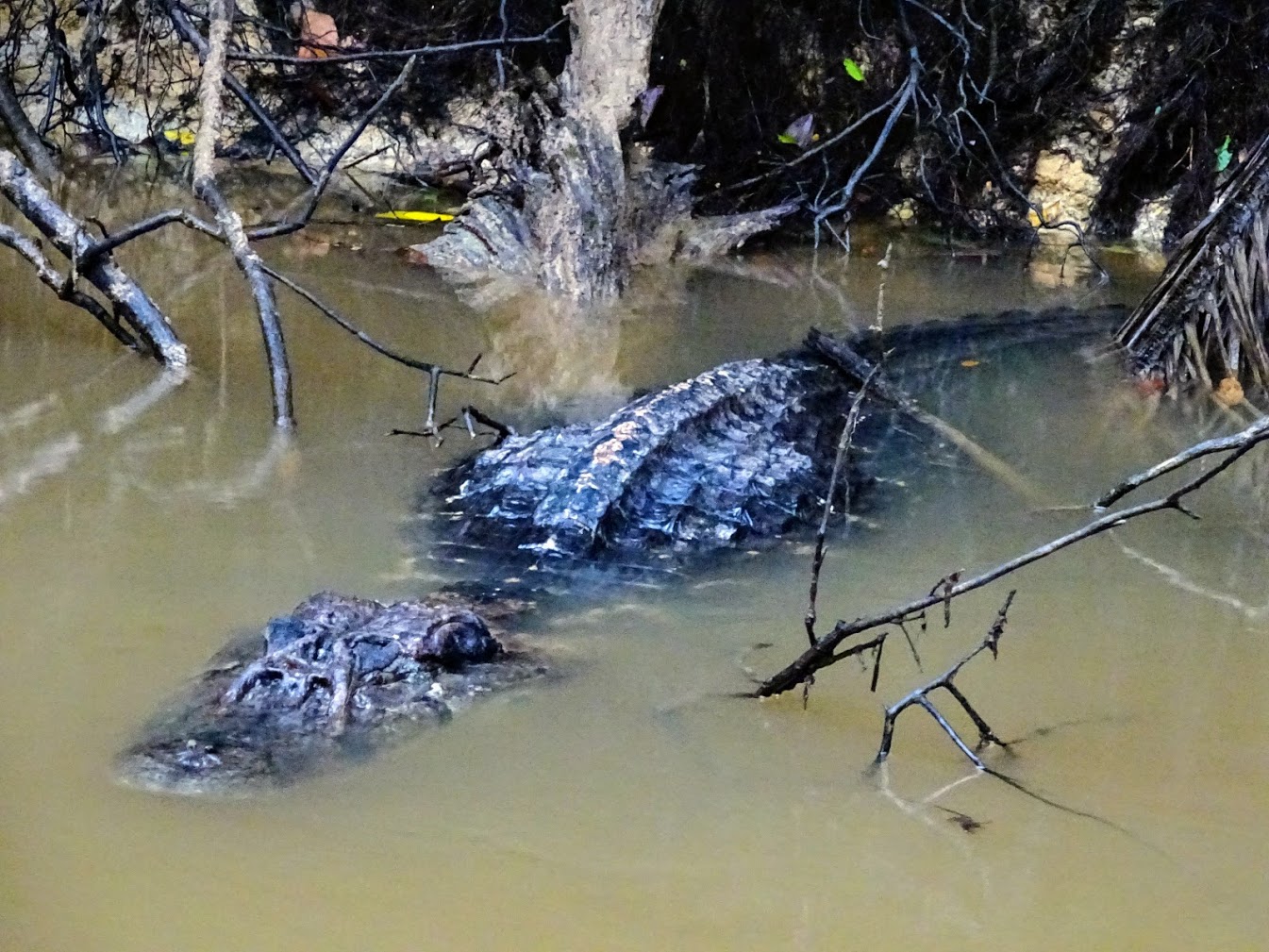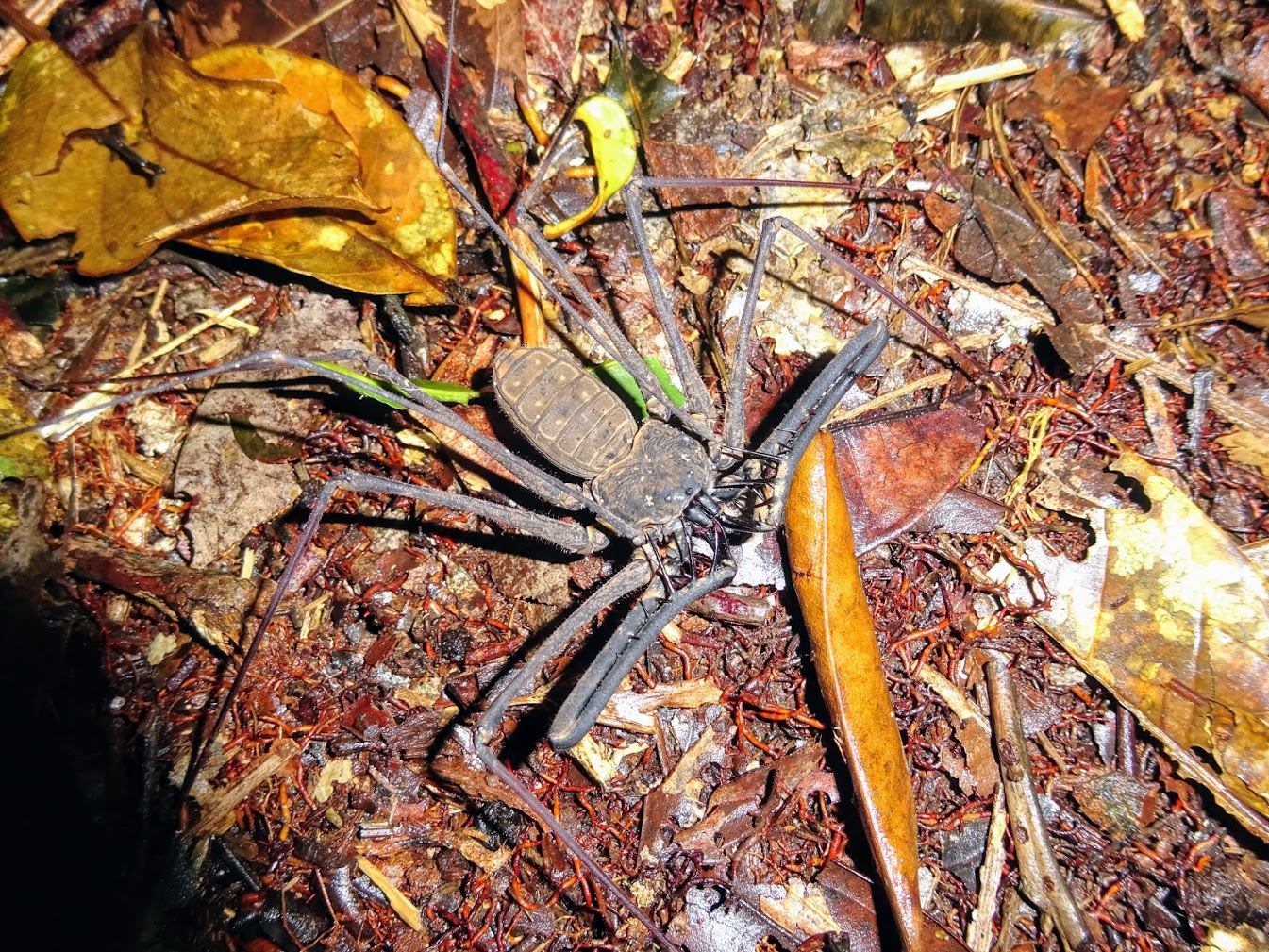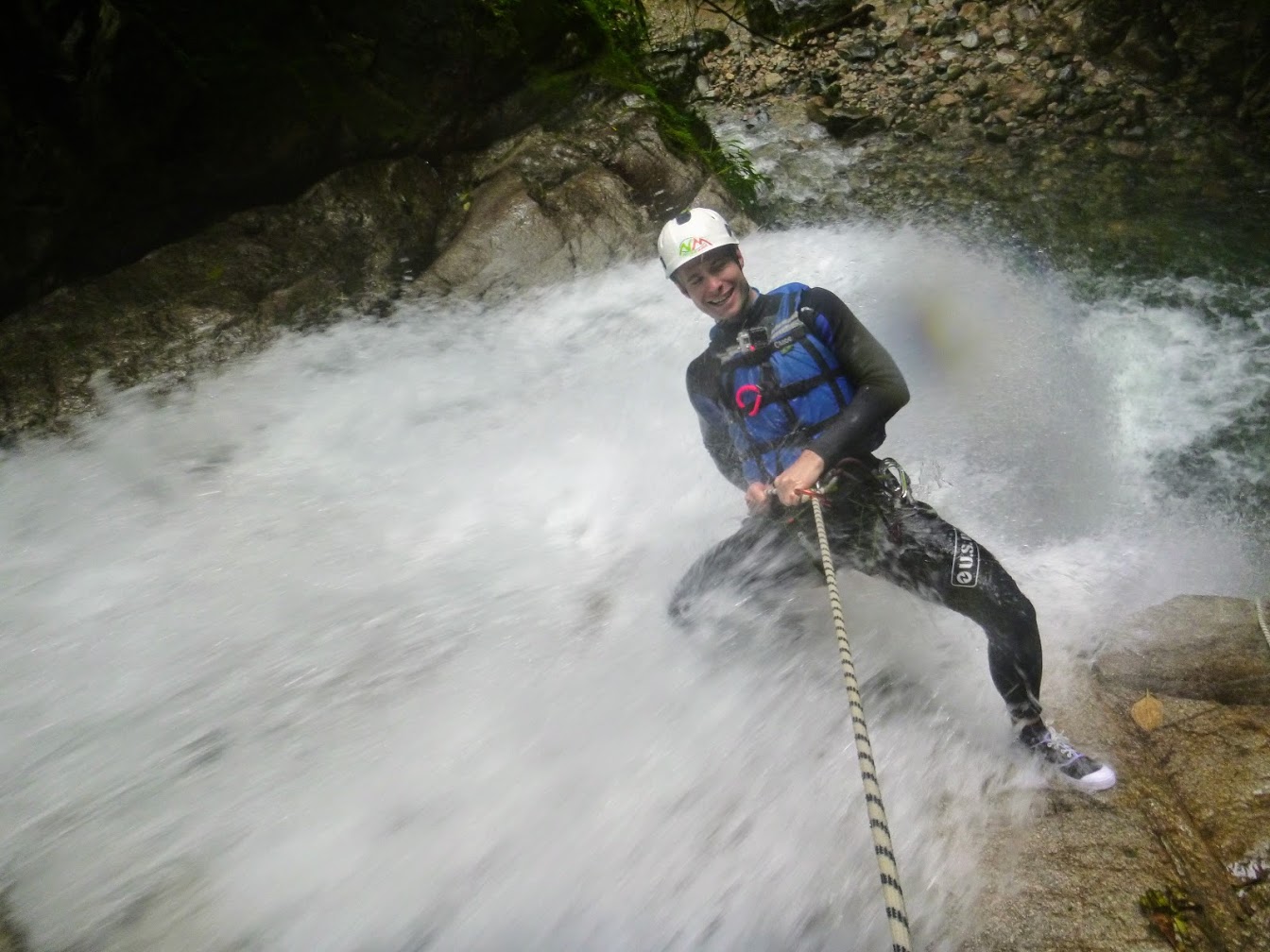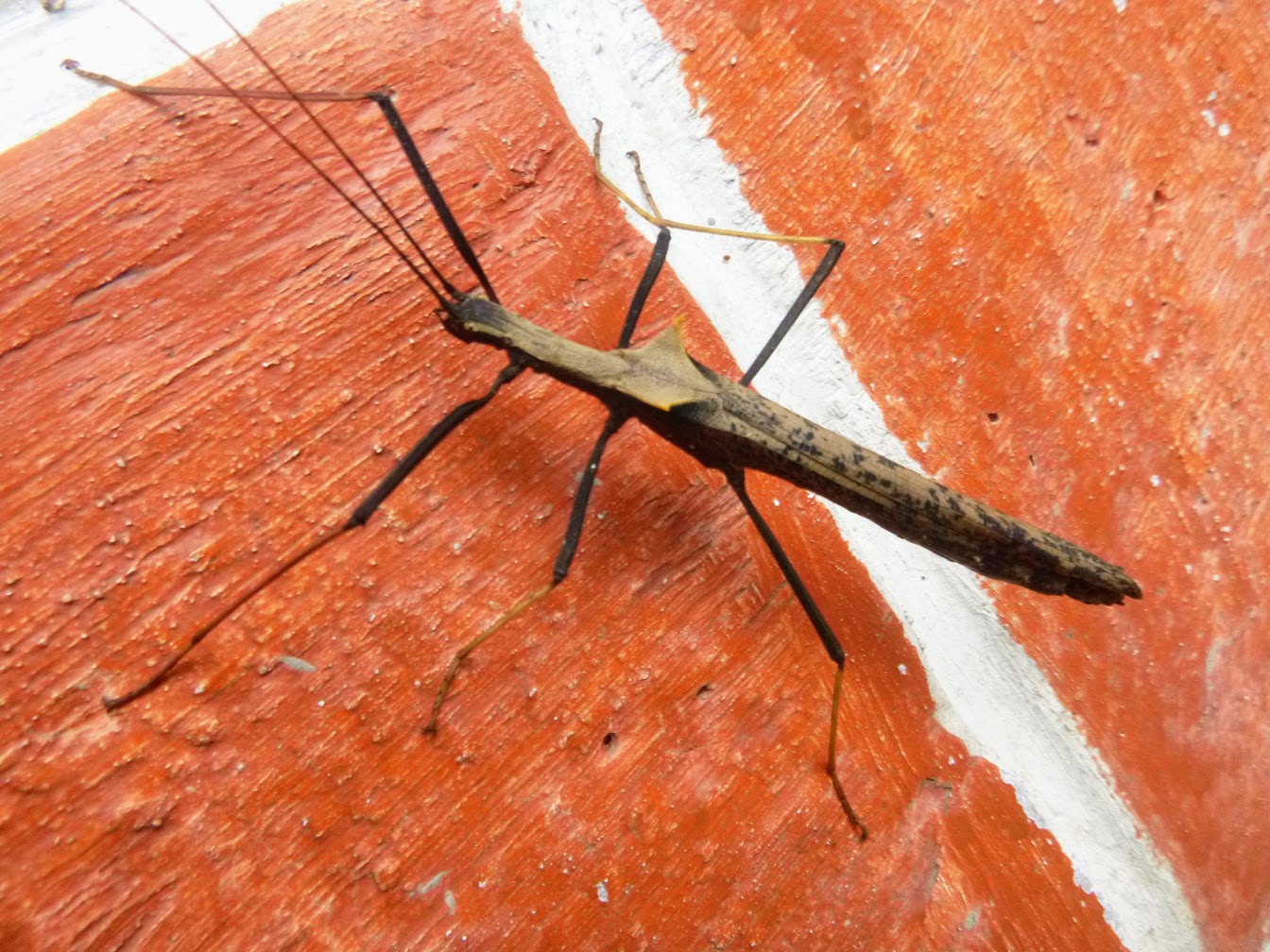 Google Photos album
In December of 2014, Alex and I spent three weeks in Ecuador scuba diving in the Galapagos, exploring the Amazon rainforest, and wandering around the mountain town of Baños.

The first week of the trip took place on the liveaboard dive boat, Galapagos Sky. We did 4 long, cold dives every day (thank god for nitrox), but we saw some incredible marine life: whale sharks, sea lions, mantas, mola molas, and thousands upon thousands of hammerhead sharks. Highlights were the remote, world-famous sites around Wolf and Darwin islands, and the mola mola cleaning station at Punta Vicente Roca.

After returning to Quito from the Galapagos, we headed to the Cuyabeno Wildlife Reserve in the Amazon headwaters near the border with Colombia, where we spent 5 days hiking and paddling around looking for wildlife. And we found it in abundance: from monkeys and birds to caiman and anacondas, goliath bird eating spiders to poison dart frogs.

During the last portion of the trip, we took the bus to Baños, where we biked the "Ruta de las Cascadas," went canyoneering on a nearby river, and ate without a doubt the best grilled fish (a trout literally pulled from the water after we placed our order) I've ever had.